You might've heard of it: Apple cider vinegar (ACV) is good for your health. A co-worker told me how her mom swears by a honey and ACV concoction. According to her mom, it helps her digestion. Then, last year, we tried mixing it with the Aztec Healing Clay Mask for Preen. Indeed, the tandem is effective. But would apple cider vinegar work alone?
Apparently, it does work. And Scarlett Johansson has been swearing by ACV since 2013. "If your skin is problematic or you're having a lot of breakouts, it's really healing. It's a little bit stinky, but if you're not sleeping over at your boyfriend's, it's really effective!" she said.
Well, it's really stinky. However, ACV has anti-inflammatory and anti-fungal properties that help target acne. It's also rich in hydroxy acid that acts as a good exfoliant without damaging the skin barrier. And regular exfoliation prevents clogged pores.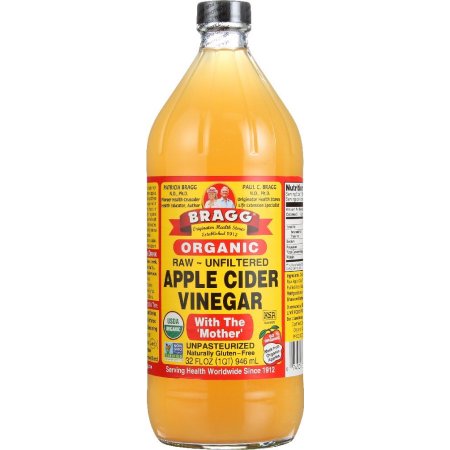 But how does it figure into one's skin care routine?
Aside from the fact that it makes the Aztec Healing Clay work even better, you can also try it as toner. All you need to do is dilute one part of the vinegar to five parts of water if you have sensitive skin. For normal skin, try diluting one part of ACV to three parts of water to prevent stinging. Once your skin gets used to the solution, you can slowly increase the percentage of ACV. Then, you apply it on your face with a cotton pad. The solution helps dry pimples faster. The caveat, though, is it can make your entire face dry as well. So make sure to apply moisturizer after.
Although it stinks, I like to use it like a mask on acne-prone areas. However, always listen to your skin and see how it reacts. Some who have sensitive skin might even want to consider using it every other day or even rinsing it after. After all, we have different skin types and the only one who knows what'll work best for your skin is you.
Read more:
Famous skincare hacks online you should avoid
Can you survive a zero-waste beauty routine?
Just because you have bad skin doesn't mean you need more skincare products
If you can't find Aztec Secret Indian Clay, here are other masks you can use
Writer: OLIVER EMOCLING