You know that sensory deprivation tank in the Netflix show Stranger Things? Yeah, that aquarium-like thing where they dunked that girl named Eleven, remember that? Guess what? There's now a small, family-run business in Makati that allows you to experience what that's like.
Float Manila is operated and owned by husband and wife Ben and Jeng Paulson. They let you experience relaxation through floating, physically and mentally, in a sensory deprivation pod.
The Float Story
The Paulsons avidly practice meditation and often go on wellness retreats abroad. During one of these trips, Ben came by a "floating center" in Switzerland and fell in love. He tried to find a similar facility here in the Philippines to no avail. So, naturally, they brought it here themselves.
Jeng was skeptical at first, worried there wouldn't be enough "weird, strange people" who would want to try Floating. Erring on the side of caution, they started their business small, with a tent they had to set up for every session. Time proved that, indeed, there were enough strange Filipinos who'd try floating. So much so that they were able to buy a fancy gigantic, seed-shaped, man-made cave.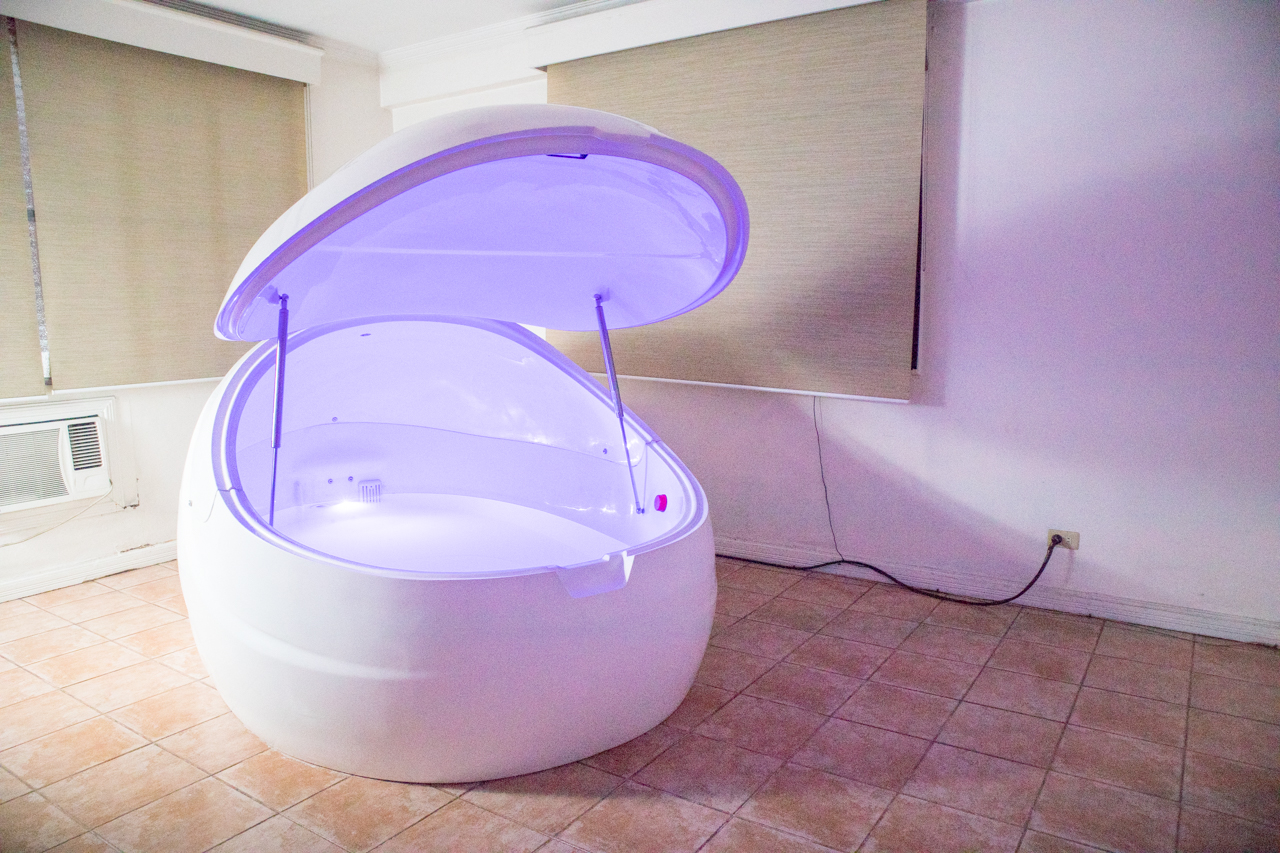 The Price of Float
With this futuristic, computer-operated floating pod, you can enjoy a Float session as long as one and a half hours for P2,000. They also offer a Discover Package for first-timers that's worth three floats for P5,000. For couples, they have a Couple's Package that offers two floats and two massages for P6,000.
Float Manila is based in the Paulson's home. For the family's privacy, there's a limited number of sessions per day. On weekdays, they have three slots: 10 a.m., 1 p.m., and 4 p.m. On weekends they have four: 9 a.m., 11:30 a.m., 2 p.m., and 4:30 p.m.
First-timers will be asked to arrive at least 15 minutes before their session for an orientation. So, what happens when you float?

Before the Float
Upon arrival at the Paulson residence, Ben and Jeng will lead you to a spacious and warmly lit room where the floating pod is. The room has a bathroom of its own by the corner. Your six-step pre-float preparation starts there. Here's what you'll have to do:
1. Empty your bladder.
The pod's Epsom saltwater mimics your body temperature, this makes for an environment encouraging you to relieve yourself. This is a cautionary step to make sure you won't be stewing in your own filth.
2. Wear earplugs.
These are optional. You don't have to wear them unless you mind salty water sloshing around in your ears for more than half an hour. The kind of earplugs they offer, however, are clay-like ones that mold into your ears. You have to wear them dry.
3. Shower.
Get rid of the day's dirt and other chemicals on your body (i.e. lotion, oils, cologne). This helps keep the pod's water as clean as possible and your float experience hygienic.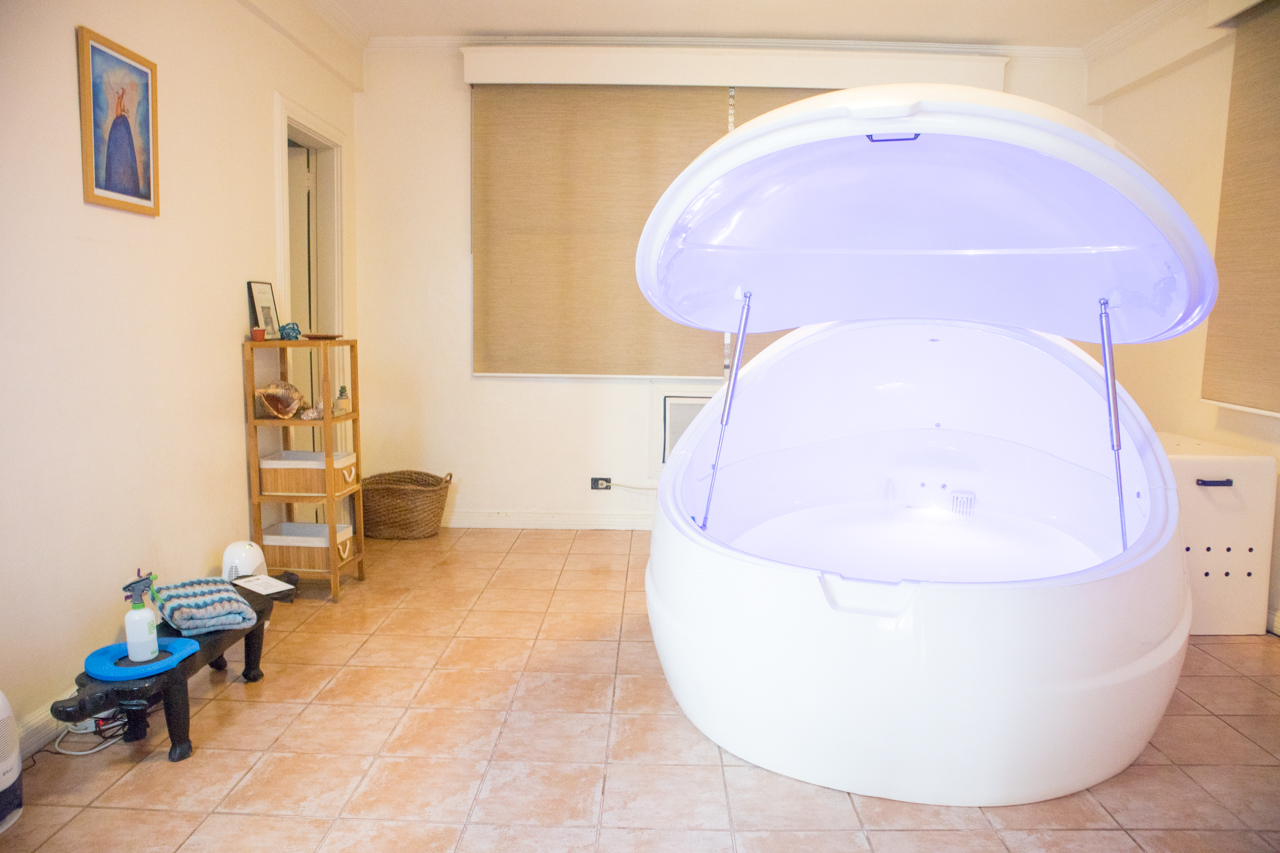 4. Get the towel.
Dry off. Bring your towel to the mouth of the pod and lay it on the floor. The pod's water makes the room's tiles extra slippery, so that towel will be your carpet when you get out of the pod.
5. Wear your halo.
Another optional. The water in the pod will make you float effortlessly. The halo is there for those who find it hard to relax in fear of getting water in their eyes. Think of it like a water pillow.
6. Unwind with an open mind.
Each float is different per person. Don't expect too much or too little. On one hand, it's 90 minutes with nothing and no one but you and your thoughts. On the other, the Paulsons aren't promising Nirvana either.
Once you're all done prepping, it's time to get in the pod and close the door. Have a seat, then just slide until you're lying all the way down in the water.
The Float Experience
The first 10-15 minutes of your float will be accompanied by soothing music. It'll lull you into a sleep-like state. Then it stops.
The first thing you'll notice is the silence.
It'll be so quiet you can hear your breathing and heartbeat. You'll start feeling a bit antsy, a bit awkward because you're floating naked in an oversized bathtub in a stranger's home. You'll start playing with the lights of the pod, switching it on and off, and changing its colors.
Finally, you'll settle on one and just try to stay still. This is when you realize that you can consciously induce relaxation.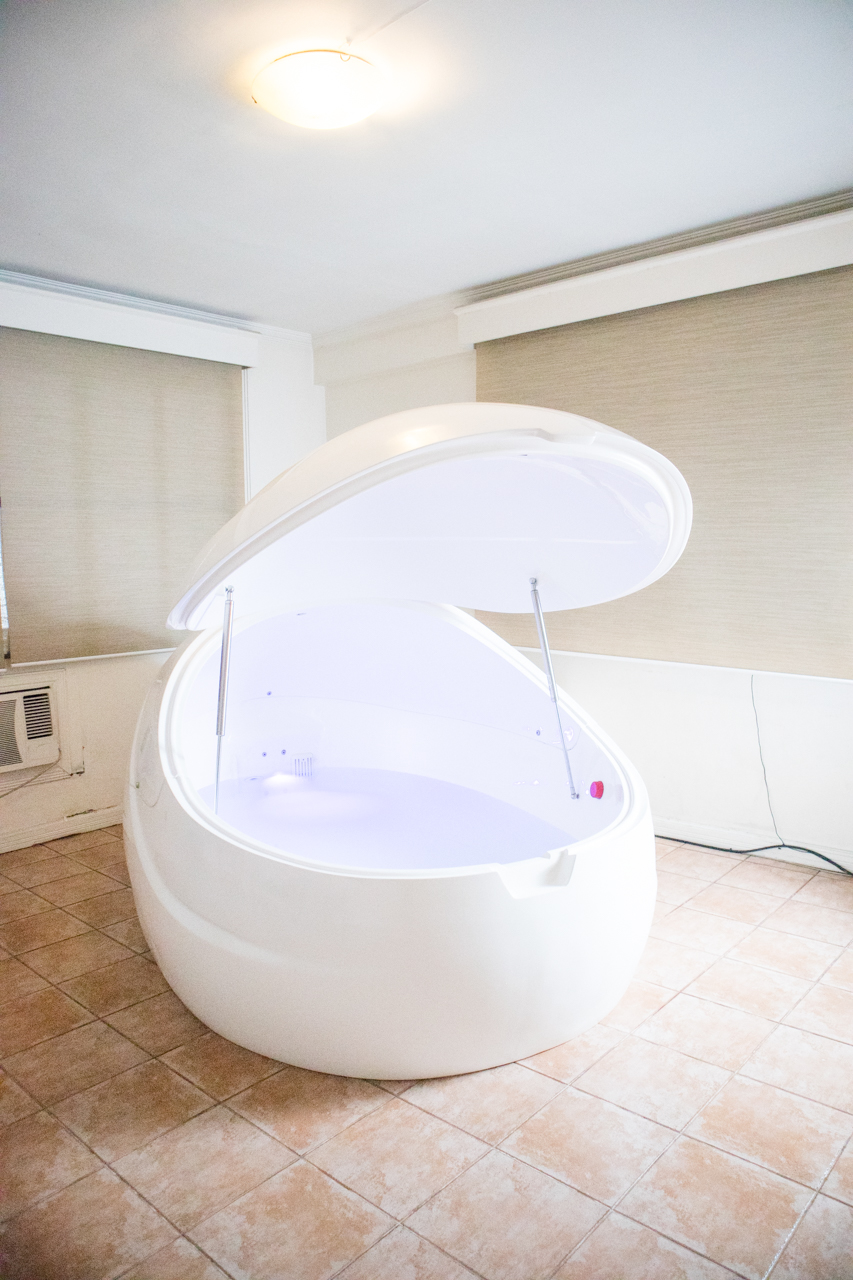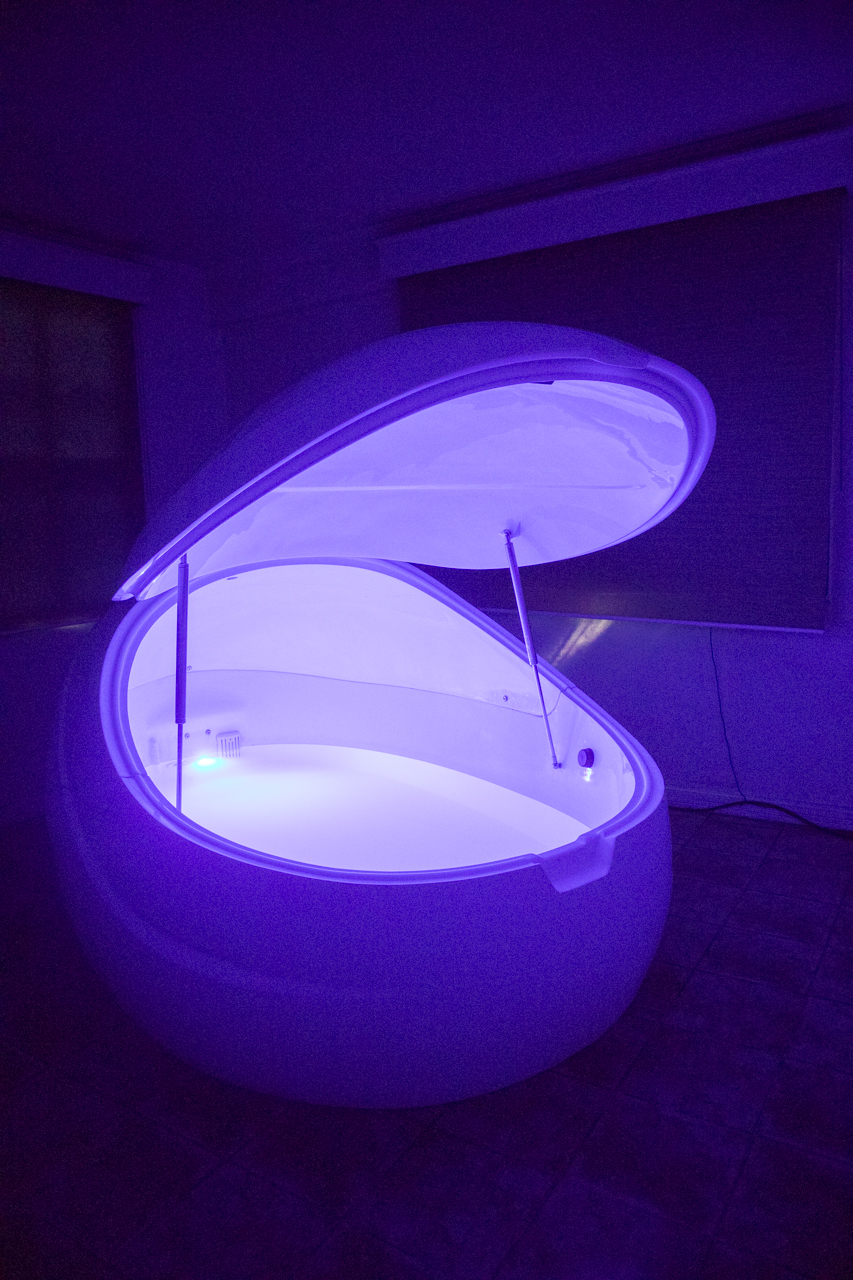 After that, it's just like falling asleep. At least, from my experience. It brought me to my quiet place.
When I get stressed, I have this go-to image. Imagine submerging yourself in a pool, everything's quiet, everything stops. Time stills and you finally have the chance to catch your breath, and put everything on pause and restart. It's like getting a chance at that blank slate everyone wants. That's what floating gave me.
After the Float
When you're done, step out of the pod and onto the towel you laid out. Grab the new towel on the bench by the wall, and head to the shower.
I experienced a bit of disorientation, like coming down from a high or waking up from a long, unplanned nap. That's what the shower is for: to get rid of the saltwater and wake you up a bit.
There's a vinegar solution right beside the body wash. Use a couple of drops in your ears if you didn't use earplugs. It prevents the inside of your ears from getting crusty. Don't forget to condition your hair.
As for the effects of floating, there are no miracles promised. There's some science to it, sure. A couple of studies compared the performance of jazz musicians and basketball players who'd gone floating against those who hadn't. Results showed that those who participated in a float session had more creative output and/or better athletic endurance.
But again, there's no concrete scientific proof yet. It won't make you lose weight or magically cure your flu. What it can help is your mental state. You will relax. You will get into the right headspace for meditation. Any effect other than that is subjective.
Will you be Floating anytime soon?
Read more:
A millennial's guide to tarot card apps
Your constant phone use might be causing you "text neck"
Strengthen your immune system with these habits
Writer: ANTHEA REYES
PHOTOGRAPHY PATRICK SEGOVIA