Pinta PH creates local watercolor from rocks and plant dyes
Their roster of colors include Bataan Brown and Sta. Rosa Ochre
Mar 5, 2018
Certain elements affect our memories of a place. We know Baguio for its cool climate, Bicol for its spicy ginataan dishes, and Batanes for its vernacular architecture. It's a cultural thing, though our impressions are also informed by personal realizations. For example, you might realize that the sunshine in Laguna is much gentler than in Bulacan.
Watercolor artist and art instructor Katrina Gosiengfiao, on the other hand, remembers certain places for the colors she finds there. "Traditionally, paints are made from earth," she says. "But most of us don't know what's inside it."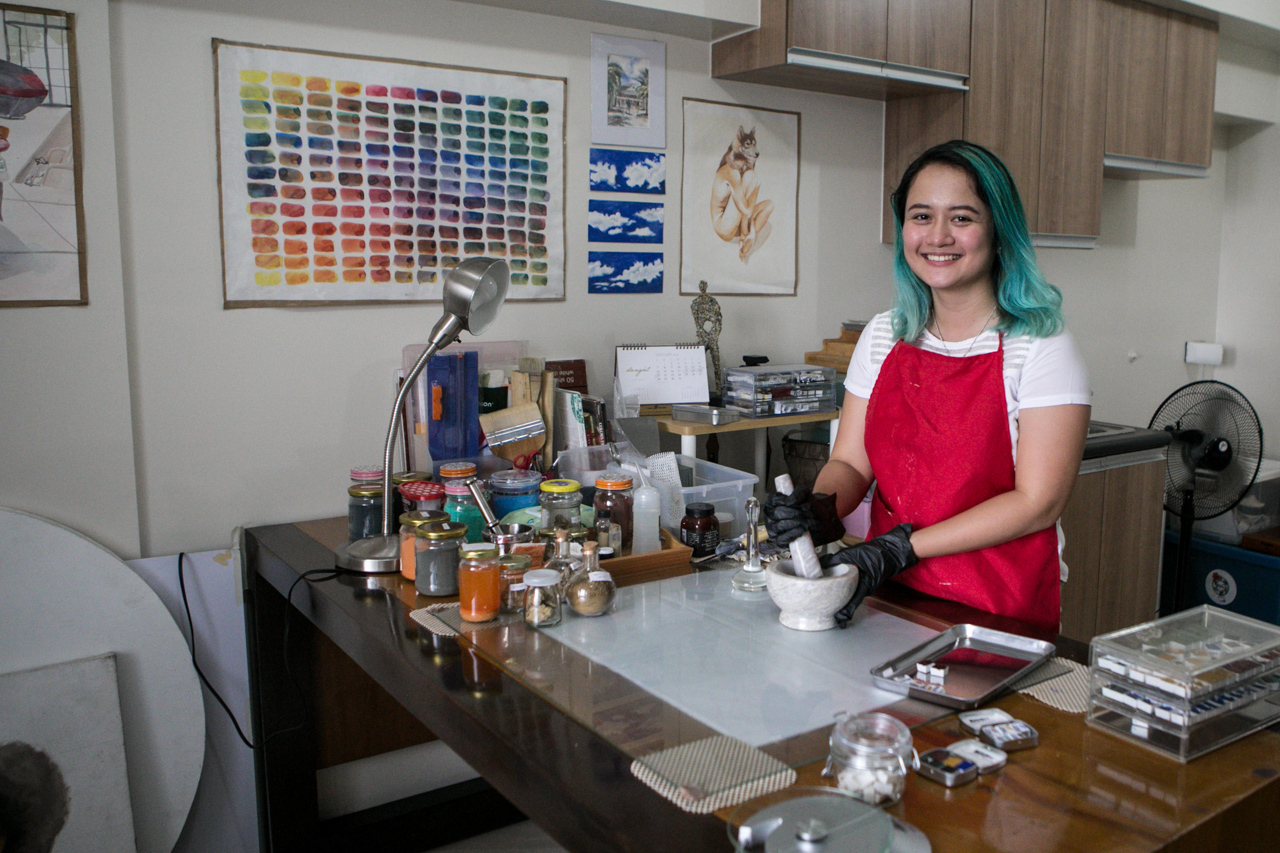 With the scarcity of local paint, Gosiengfiao found it necessary to develop a well-rounded understanding of the medium. In 2014, her art practice and interest in geology prompted her to venture into watercolor production, which has since resulted in Pinta PH. "I also told myself that it would be interesting for people [to learn that] you've named a pigment or paint after the town it came from."
Gosiengfiao hails from Sta. Rosa, Laguna. So naturally, one of the first colors she created is a warm, yellowish brown called Sta. Rosa Ochre, culled from processed soil. "I saw processed soil as a sustainable source instead of getting rocks from random places," she says.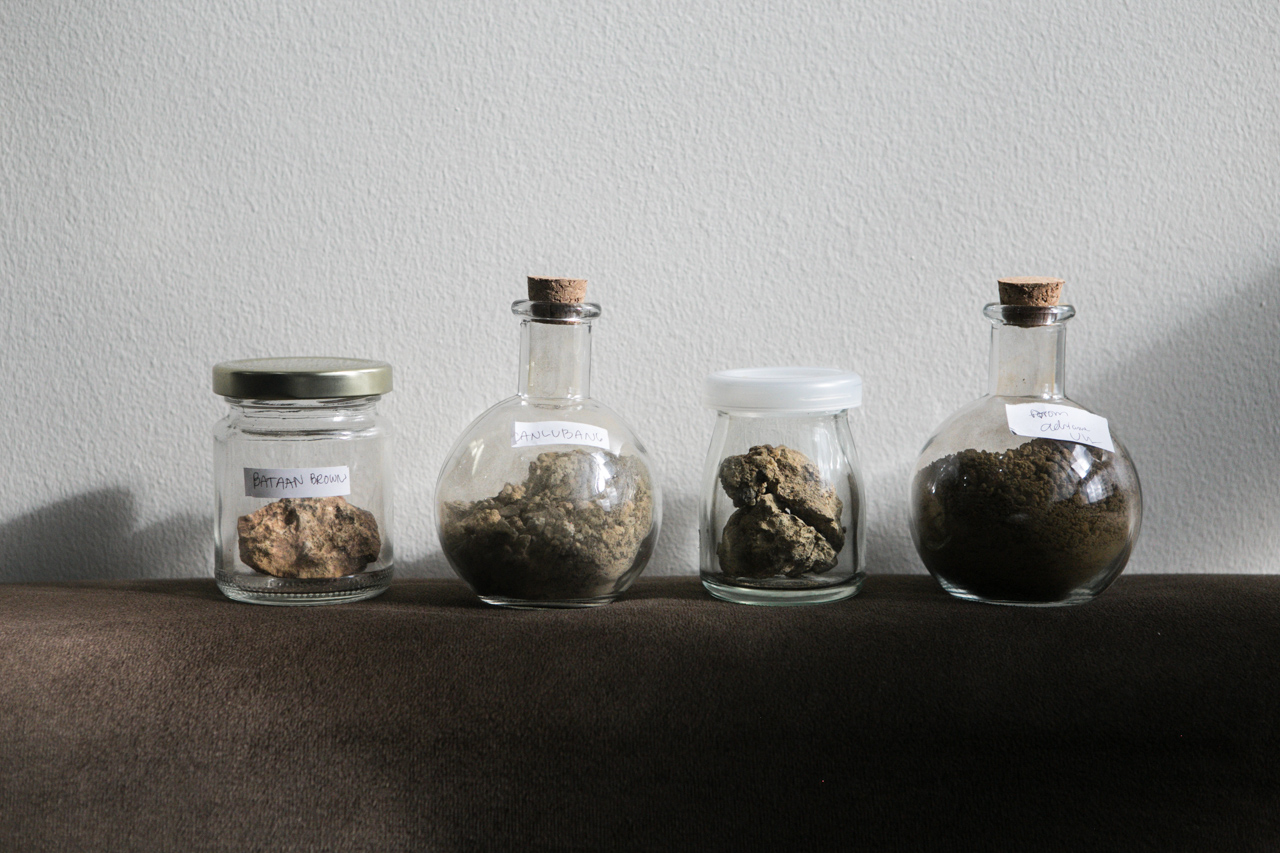 Bataan Brown is another color in Gosiengfiao's Local Colors palette, sitting alongside Sta. Rosa Ochre and Uling. "When we went to a beach in Bataan, I found a kind of rock that easily stains your hand right after you touch it," she recalls. "It's easy to manipulate since it's soft."
The texture of the rock is important, because Gosiengfiao pulverizes it with mortar and pestle. After that, she mulls the particles with the binder that "contains gum Arabic dissolved in water with a preservative." The preservative is usually a humectant like honey, which helps preserve the pigment and draws moisture from the air, preventing it from becoming too hard." Gosiengfiao then mulls the granules until they are smooth and evenly coated with the binder.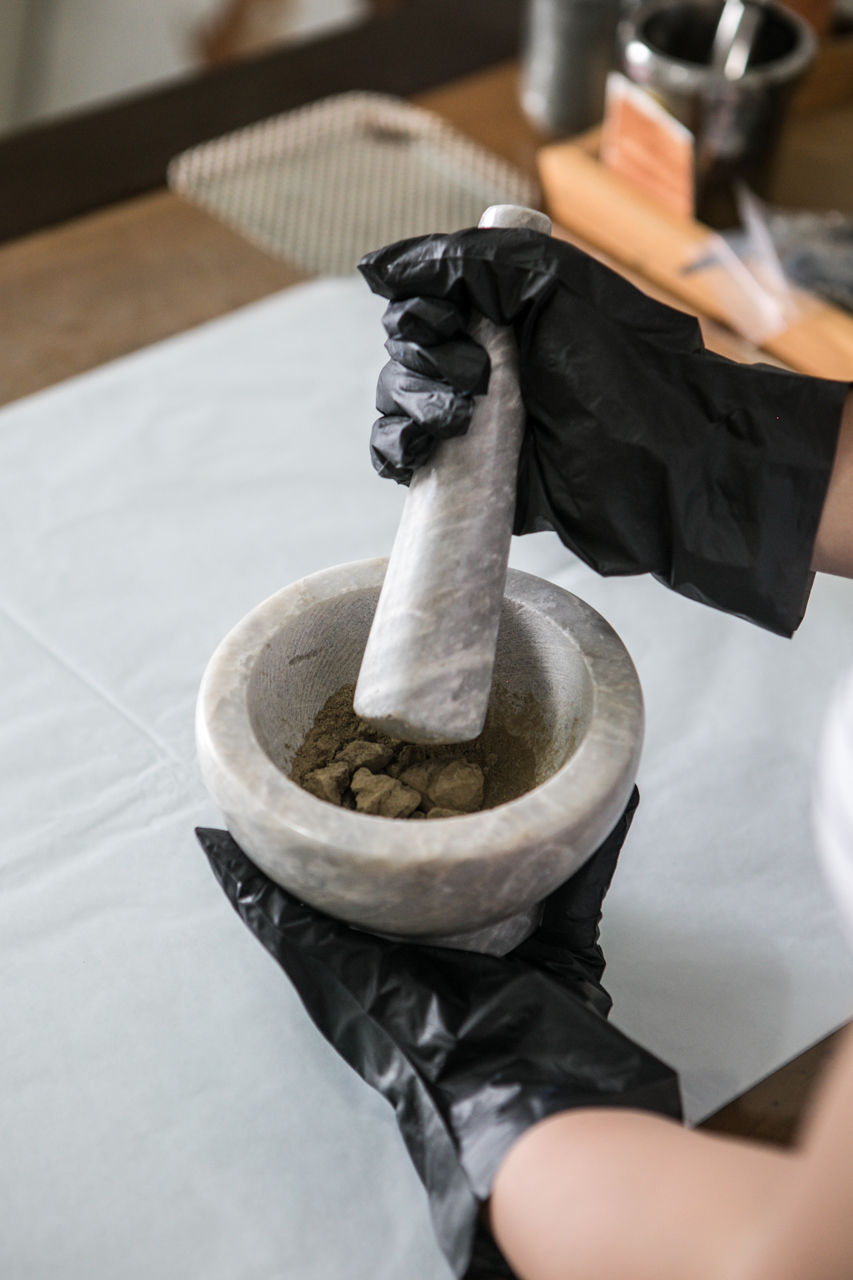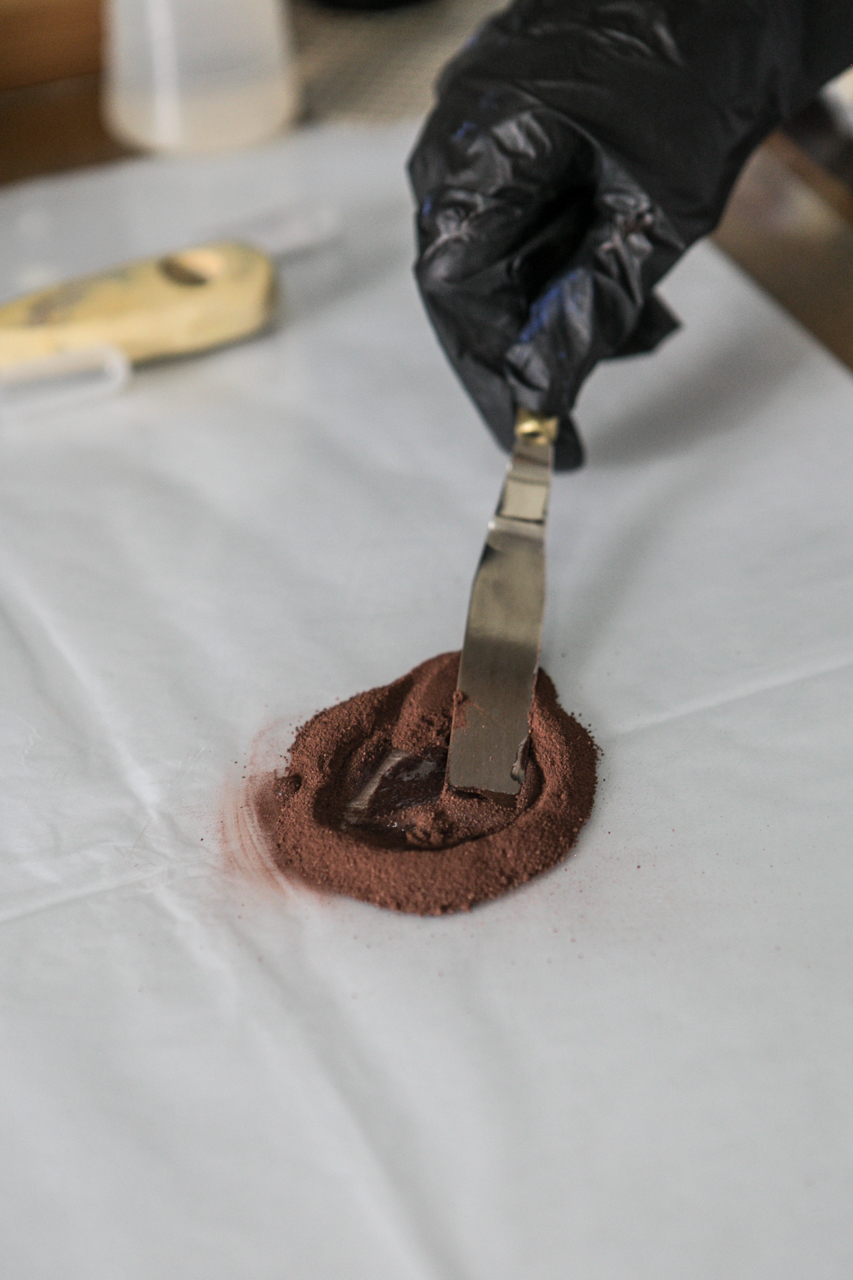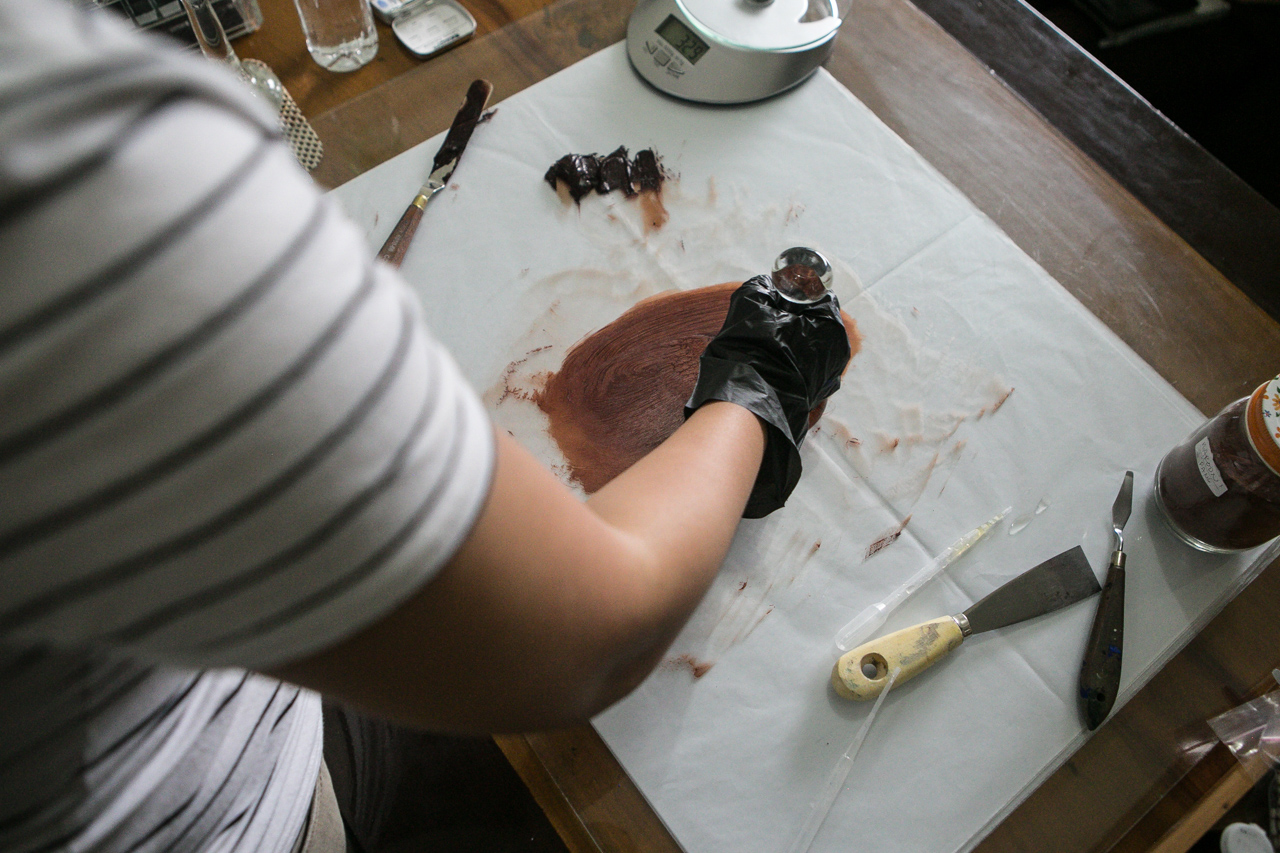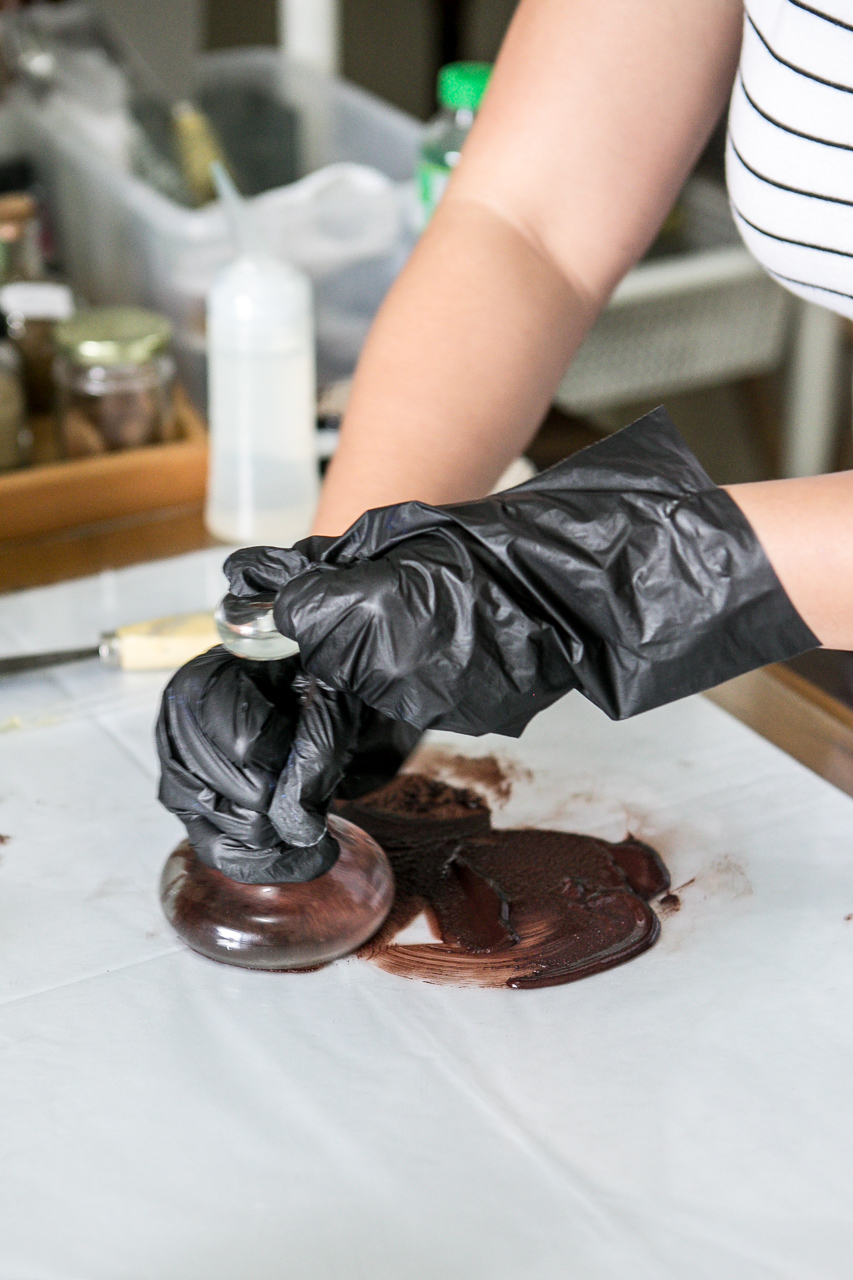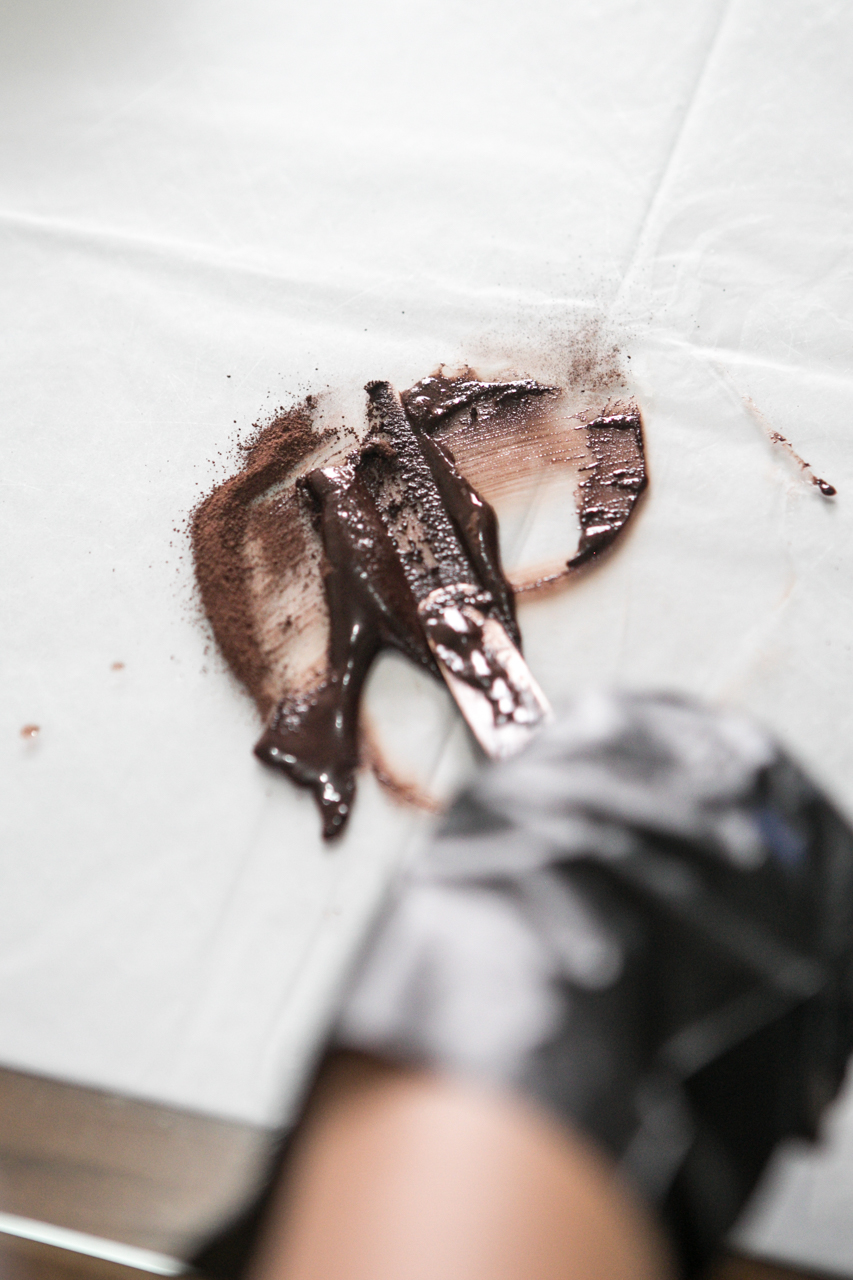 The science of creating this medium begins with the selection of rocks. Bataan Brown, for example, exhibits a reddish hue because of its iron and hematite content. "It depends on the composition of the rock. By the beach, lime is abundant, so colors turn out lighter," Gosiengfiao explains.
Because Pinta PH uses rocks, their watercolors are lightfast. This means the colors are permanent, and exposure to light will not affect them that much. "The pigments will last even after we die," Gosiengfiao says."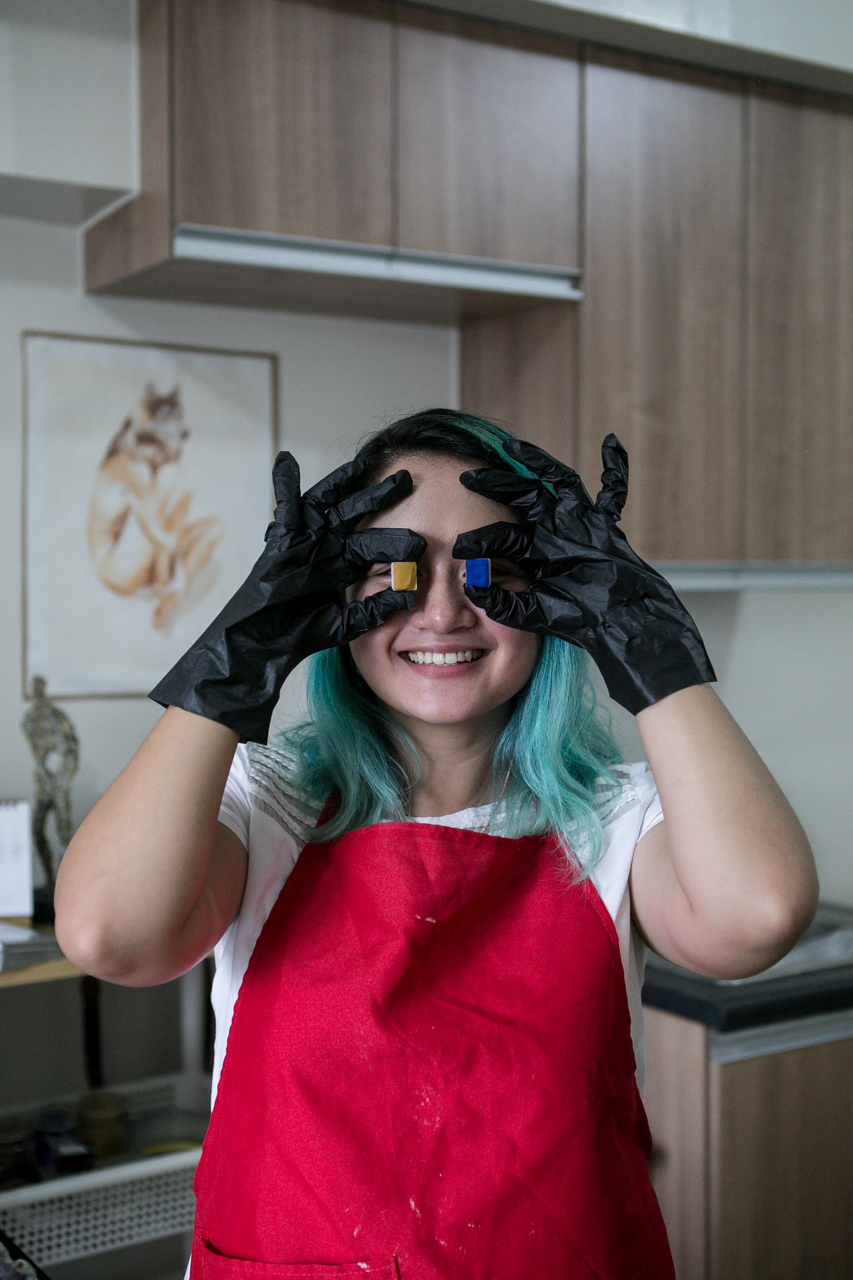 "These watercolors come from earth, and eventually, they would also go back to earth."
Pinta PH is not just about producing high quality watercolors; Gosiengfiao also intends the products to be agents for nurturing the artistic identity of whoever uses them. "If you're painting with local materials, it gives you more of a relationship with your art and your material," she says.
Aside from uplifting the medium's value, Gosiengfiao's watercolors also correspond with the natural cycle. "A lot of people don't think about [where the products they use come from]. These watercolors come from earth, and eventually, they would also go back to earth." Although rock-based paint produces better colors, Gosiengfiao acknowledges that it's not an environment-friendly choice in the long run. Since she wants to advocate for sustainability, Pinta PH's geological paints will be available for a limited time only.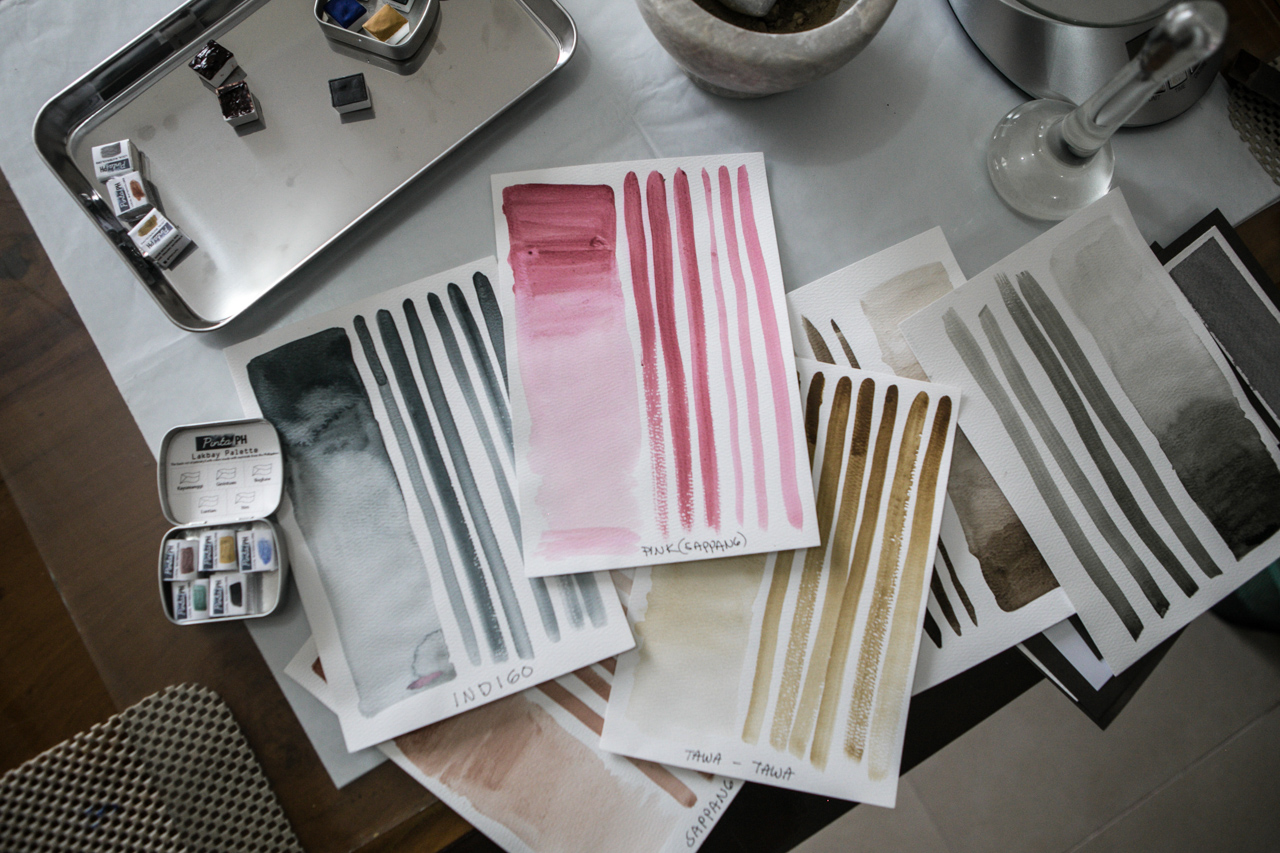 Watercolor is not an easy medium: Once the paint meets the paper, that stroke is present even underneath layers of other colors. "I like painting with watercolor, because there's a time element to it," Gosiengfiao explains. It is time that defines a work of art, but it is the material that makes it perpetual.
For now, you can buy Pinta PH on Instagram.
This story originally appeared in Southern Living, March 2018
Read more:
Calle Wright: The "slow" art house in Malate
21 calligraphy stores to check out in the Philippines
5 out-of-town art galleries to visit on your next trip

TAGS: Katrina Gosiengfiao local nolisoli.ph paint Pinta PH watercolor