Like many Boracay locals, our question is: what now?
It's official, Boracay will close on Apr. 26
Apr 5, 2018
In case you've been living under a rock for the past few months, Boracay has been in the public eye recently but not for the reasons you think.
It's not about its exploding tourism rates or about some new summer vacation trend or gig. It's not about new attractions or newly-discovered spots on the island paradise. Quite the opposite. It involves: (1) President Rodrigo Duterte calling it a "cesspool," (2) island establishments undergoing what I'd like to call an "environmental audit," (3) battling opinions both online and offline regarding the island's shutdown, (4) meanwhile learning that a Chinese casino will rise on the island in the future, and the latest, which was announced just last night, (5) Duterte approving the total closure of the island. For six months. Effective on Apr. 26.
That's just 21 days—three weeks—after today.
Three weeks for all the establishments—including the many who actually adhere to environmental and local standards and guidelines—to close up shop and maybe find alternative sources of income for their staff. Three weeks for the 40,000 or so people who earn their livelihood in Boracay—many of who actually live there, have moved there, have worked there for years or even decades, have spent their lives there—to find not just a new job, but a new way to support their and their families' lives. In just three weeks.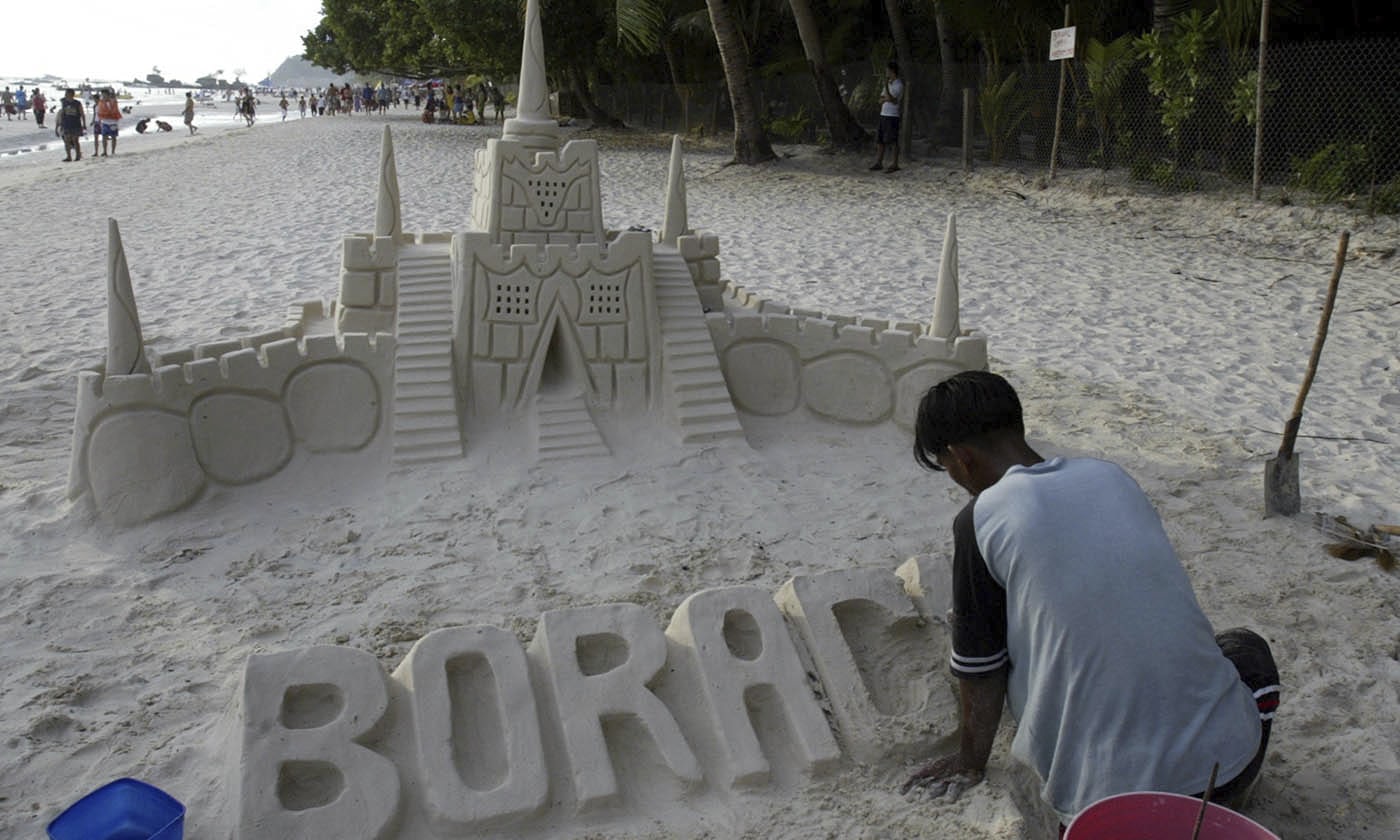 In an overpopulated country such as the Philippines, cities are oversaturated, and jobs are scarce. A report by ABS-CBN notes that Boracay will lose around P56 billion in tourism revenue with this closure. But I can only surmise the gravity of this loss is much greater for the people who actually live and earn their living there.
The jury is out on whether this total closure of the island is a good thing. Some people say it's good. That it's about time. That the business owners and the people of Boracay have had it coming. But some are also concerned about the loss of livelihood.
Spoke with a Boracay business owner who is set to close, terminate 200 employees and default on loans if the island is closed as scheduled at the end of April. He's just one of over a thousand businesses. 40k unemployed people on an island? Boracay will turn into Venezuela.

— Shakira Sison (@shakirasison) April 3, 2018
Boracay's closure is a good jolt to those not previously affected by this government. Business owners and private companies can experience firsthand the loss of livelihood for them and their employees. It's not enough to avoid the fire anymore. It's running after you.

— Shakira Sison (@shakirasison) April 4, 2018
You might be wondering why this editor is so emotional about Boracay. For the record, I have only been to Boracay twice in my life: the first, when I was barely even a teenager, and the second, last year for work. To be honest, Boracay isn't even on my list of top must-visit Philippine destinations despite my love for beaches. Mainly because I don't enjoy the overcrowdedness of this so-called island paradise. In the decade between my first visit and my last visit, I can't deny that there has been significant damage done to the environment. And it's pretty evident.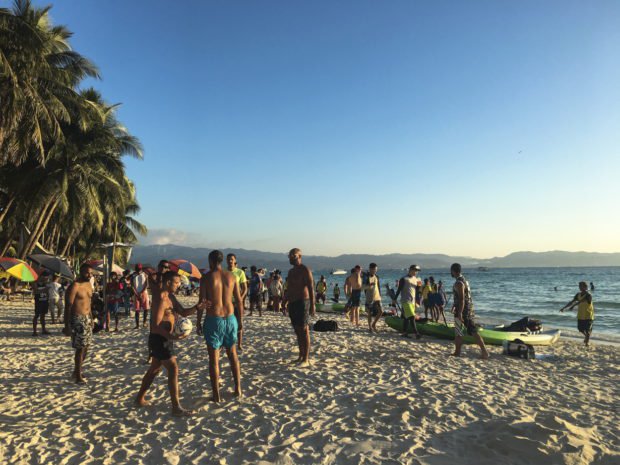 But do I think total closure is a good thing? No. Not really. Not in the way it was implemented. Not when it's supposed to take effect in just three week's time. Not when it seems like actual stakeholders (as in the people who actually live and work on the island, and the ones who are most willing to rehabilitate it) weren't even consulted, much less given a chance to be heard. Not when a civil compromise doesn't even seem to have been considered. And especially not when there's a big foreign casino looming over the horizon.
Maybe I hate Duterte, maybe I don't trust him. I don't know about you, but that whole deal with Chinese resort-casino Galaxy stinks more than the so-called cesspool that is Boracay.
Popular wedding videographer Jason Magbanua posted a video calling people to "save Boracay, don't close it," featuring some on-the-ground insights on how this six-month closure will affect the island and its people.
It doesn't look like there's any turning back now that Duterte has given his firm word on the island's shutdown. So what we're left with is a big "what now?"
What now for the people who have been making a living on the island?
What now for the hundreds of thousands of local and foreign tourists?
And most importantly, what is the government actually going to do to rehabilitate the island? What are the concrete action plans—aside from closing the island?
If they're expecting the island to clear out in three weeks, we expect to know the action plans before then. And hopefully, those plans don't include overtaking local businesses with big foreign establishments.
Read more:
You'll rethink your litter after what happened in Boracay's beaches
Green footnotes for sustainable travel
To smokers, your cigarette butts are hurting the ocean, too
Three reasons why you should explore the Philippines first before flying out
Read more by Pauline Miranda:
This Boracay hotel just won a sustainable design award
The coolest treats to try in Boracay today
Algae might actually be a good thing (eventually)
You won't want to miss breakfast at Sunny Side Cafe
TAGS: