Years after its food trend peak, the matcha craze has left behind some loyal fans who still crave for that bittersweet taste. Lucky for them, most food shops and restaurants still offer them up to now, proving that this Japanese dessert is more than just a passing trend.
If you are one of those matcha addicts, you may be too familiar with the sudden urge to fulfill your cravings. And while there are many dessert shops who offer their own take, there are very few who offer a truly sweet ending. Here are some of them:
Tsujiri's Matcha Sundae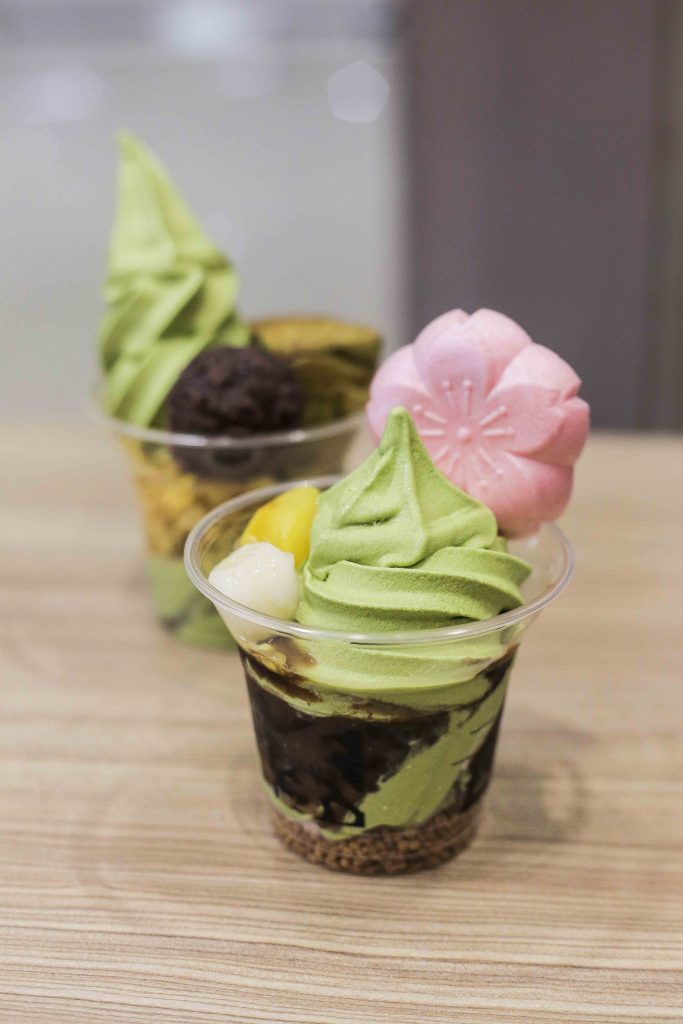 Since coming to Manila, Tsujiri has been known for their many matcha offerings. This list actually has three dishes from this restaurant alone.
The matcha sundae is a good place to start. Not only is it the perfect Instagram dessert with its cherry blossom rice cracker, it also has the perfect combination of matcha soft serve, shiratama dango, red bean paste, and genmai or crunchy roasted rice for a contrasting mouthfeel.
Tsujiri's Matcha Lava Cake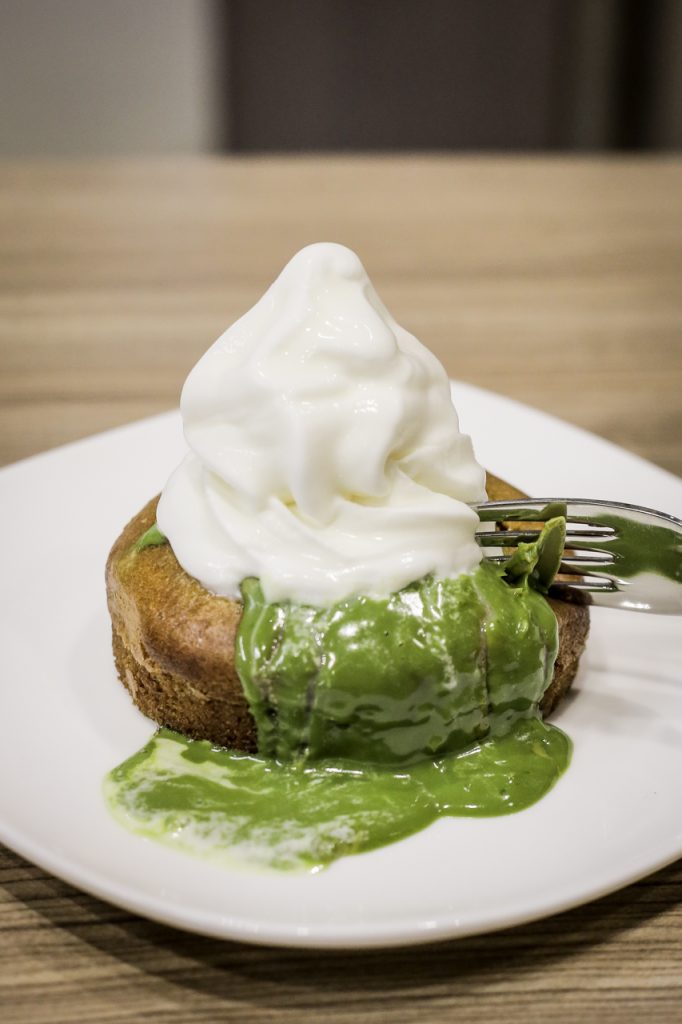 Every Tsujiri branch has their signature offering, and for Manila, it is their matcha lava cake. Its round, moist cake oozes with matcha lava filling once you slice into it. On top of it is a matcha disk, and as if it can't get any more matcha-filled, Tsujiri gives you an option between a matcha or a vanilla soft serve topping.
Tsujiri Cream Choux with matcha ice cream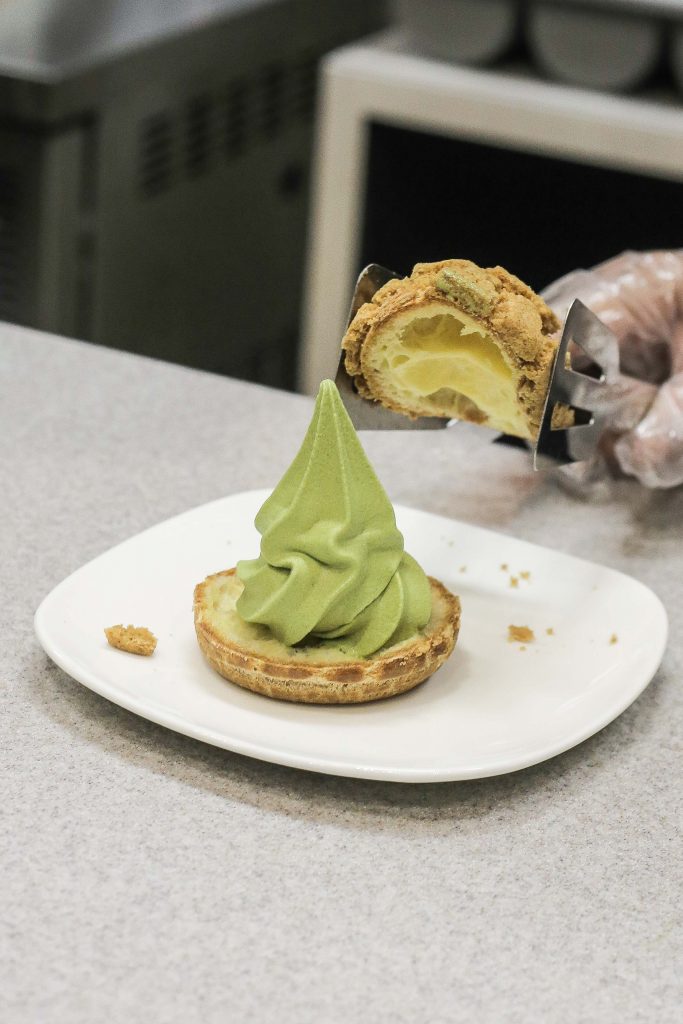 Cream choux is among the beloved western pastries in Japan, which is probably why Tsujiri decided to put it on their menu. But to add a twist to the choux, they serve it with match soft serve in the middle, proving once again that everything is better with matcha.
Overdoughs' Beignets with Matcha White Chocolate dip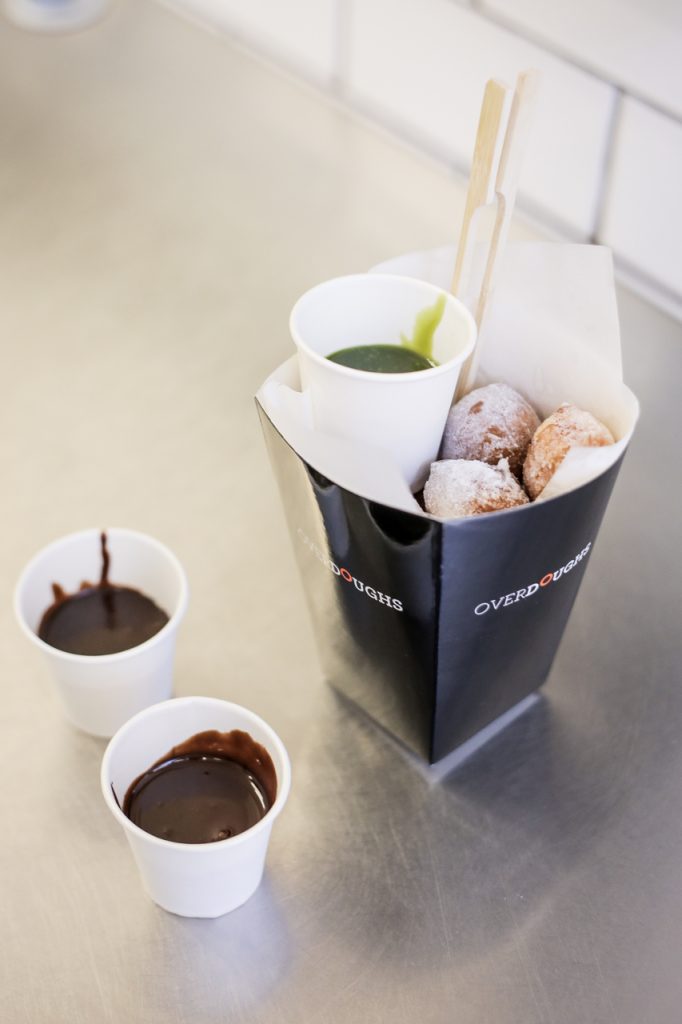 Doughnut holes are probably the most versatile piece of scrap pastry, and this where Overdoughs take off. To jazz up their signature powdered deep-fried choux pastry they added a white chocolate matcha dipping sauce to go with it.
Nomi Matcha's Tiramisu Dream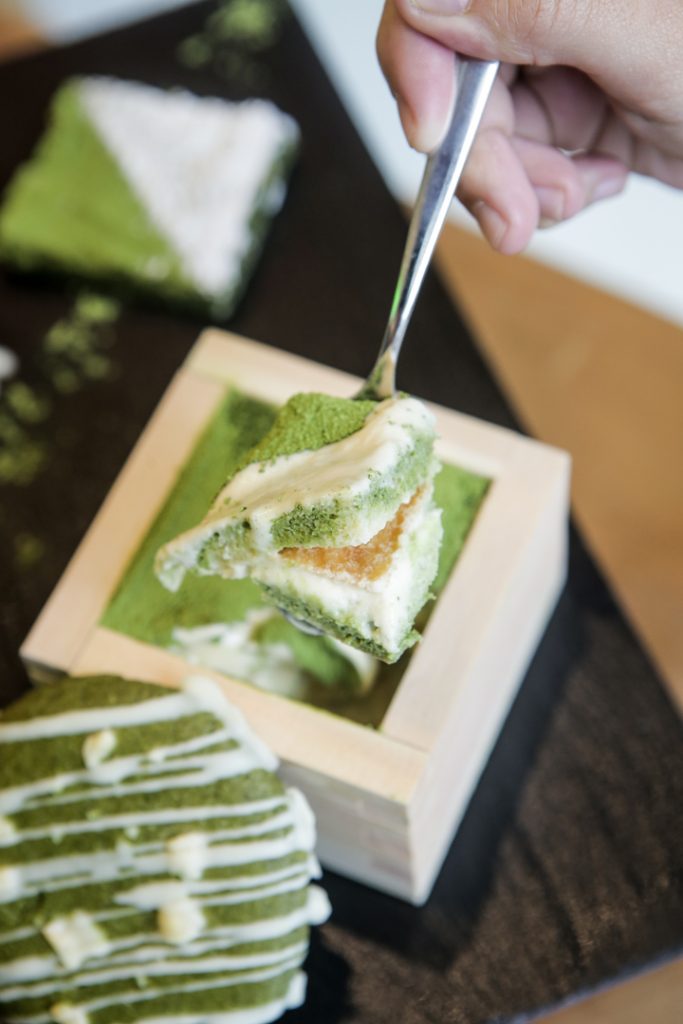 With desserts as photogenic as their interiors, Nomi Matcha is a must-go place for matcha lovers. And the quintessential dessert you should try when you come in is their Tiramisu Dream, which is made up of decadent layers of ladyfingers soaked in matcha syrup and cream, served in a masu, the wooden box originally meant for drinking sake. You can get it along with their matcha brownie and churros in their Give Me Everything platter.
Nomi Matcha's Matcha Ice Cream S'more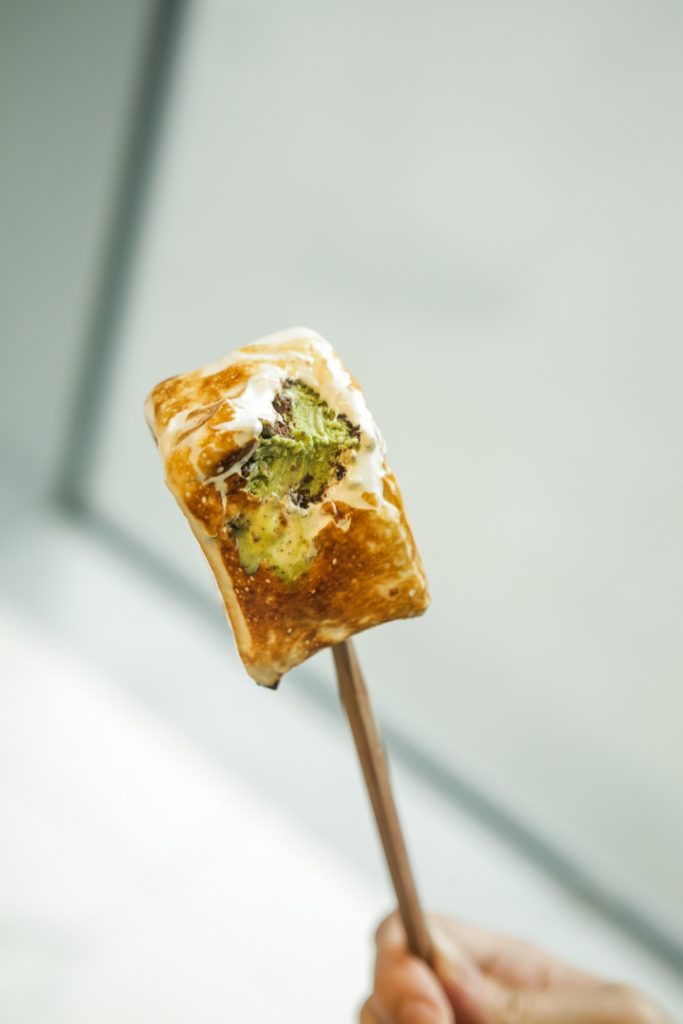 More than just their drinks and dishes, Nomi Matcha sure has a lot in their sleeves when it comes to the dessert department. Another sure hit with matcha enthusiasts is their ice cream s'more which is basically matcha ice cream cube covered with a layer of marshmallow that is torched until golden brown, just like how its done in campfires.
Kiss the Tiramisu's Matcha Tiramisu Sundae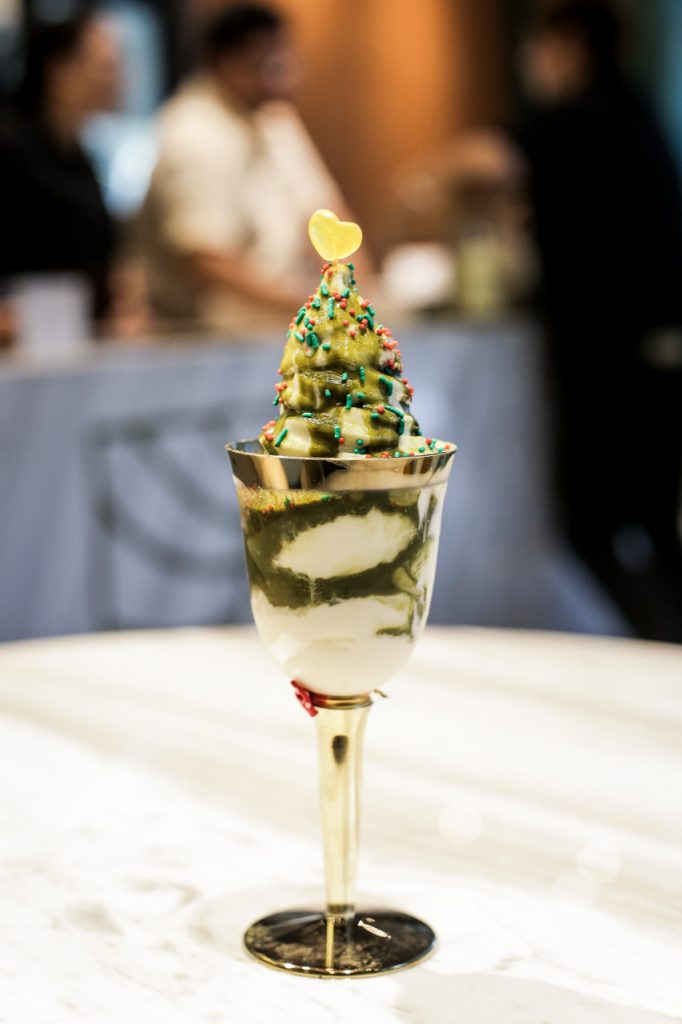 One of Kiss the Tiramisu's many sundae offerings is a matcha-flavored dessert served on their signature gold-lid goblet. And while this sundae, consisting of mascarpone cheese, ladyfingers, and ice cream, is pictured here as a Christmas offering, it is perfect any time of the year, because really, matcha is for all seasons.
Know the latest in food trends and restaurant openings by subscribing to our YouTube channel.
Read more:
Here's a matcha margarita recipe to lift your spirits
Cafes to feed your matcha addiction
We dare you to put matcha on your face
Writer: CHRISTIAN SAN JOSE