During his Spring 2019 menswear presentation and return to Paris after a successful New York Fashion Week stint, Belgian fashion designer Raf Simons sent models down the runway wearing tailored satin coats in bright colors like fuschia; platform boots from his newest collaboration with Adidas; and what seemed like a top made from plastic six-pack rings.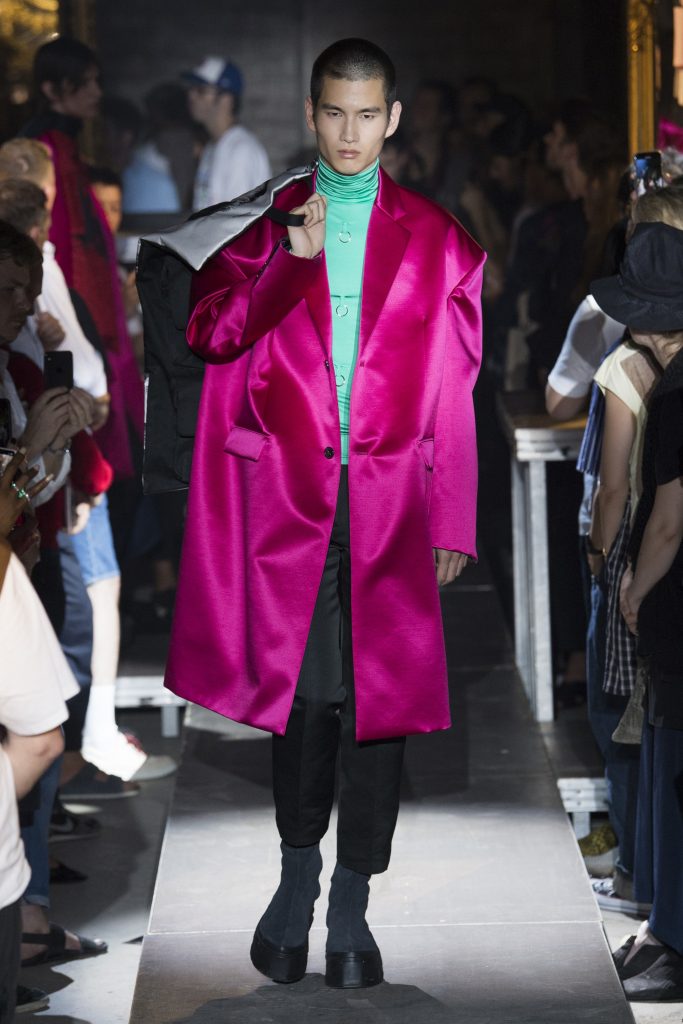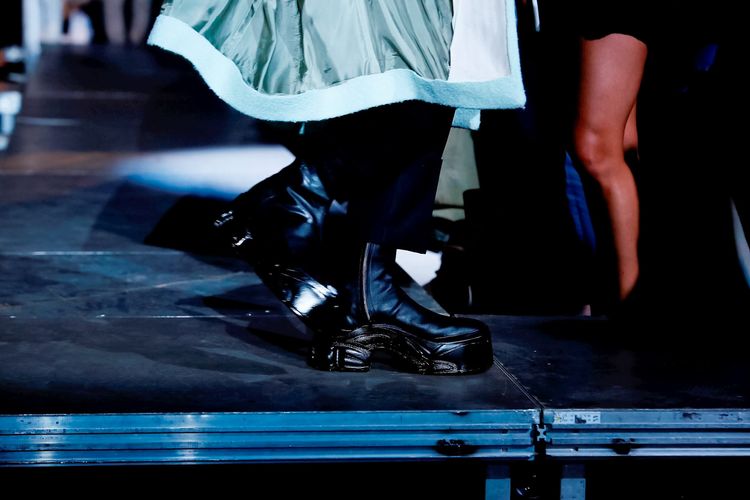 Simons then told Vogue that this, together with some subtle elements like safety pins, studs, and black leather are references to punk culture. When asked about the bizarre (but not really, knowing Raf Simons and his eccentric designs) mesh-like top creation seemingly inspired by six-pack can holders, Simons answered cheekily saying "Like when kids hang out, carrying their beers. But also, like Paco Rabanne."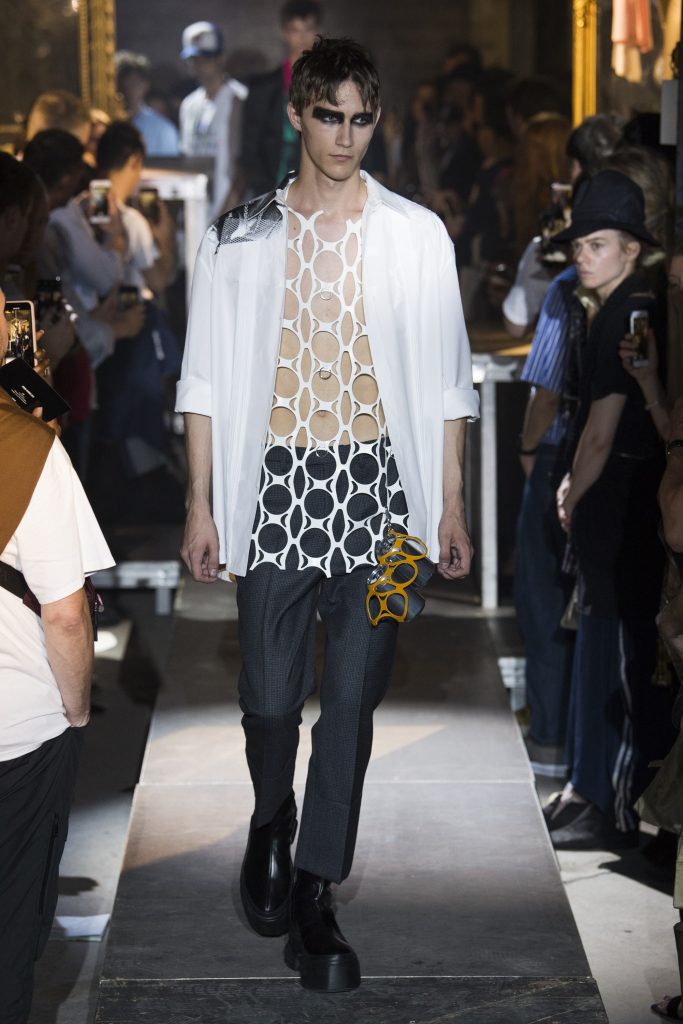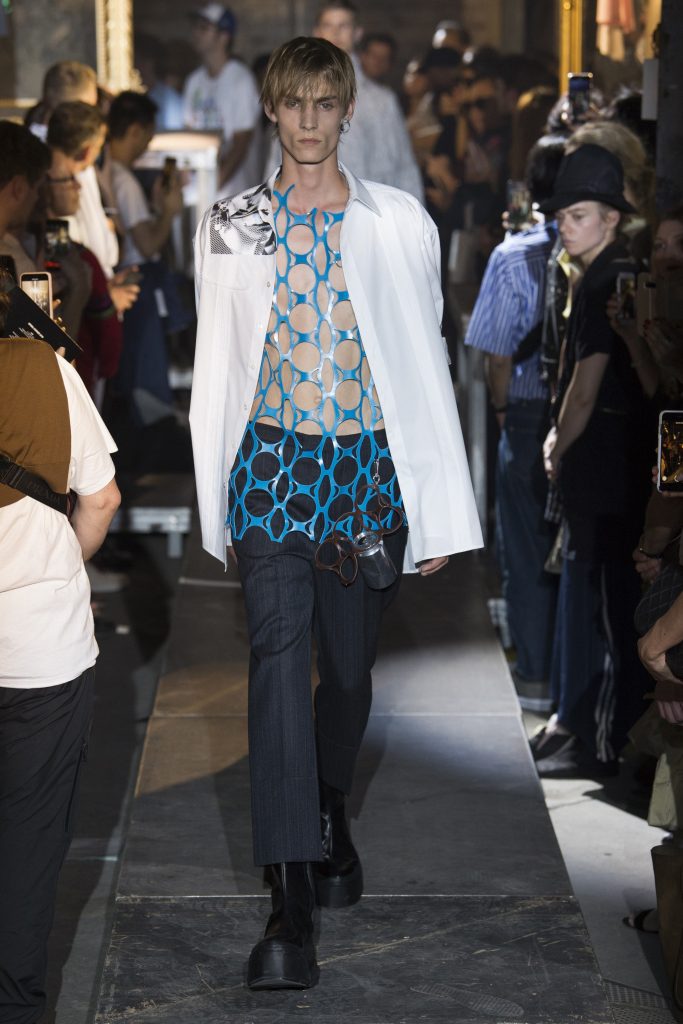 Paco Rabanne was known, of course, for his use of geometric materials held together by rivets, as seen in this Rihanna look.
To top it all of, some of the looks featured at Simons' late-night show are accentuated by "accessories" that look like actual beer packs, complete with beer cans, held by models like handbags.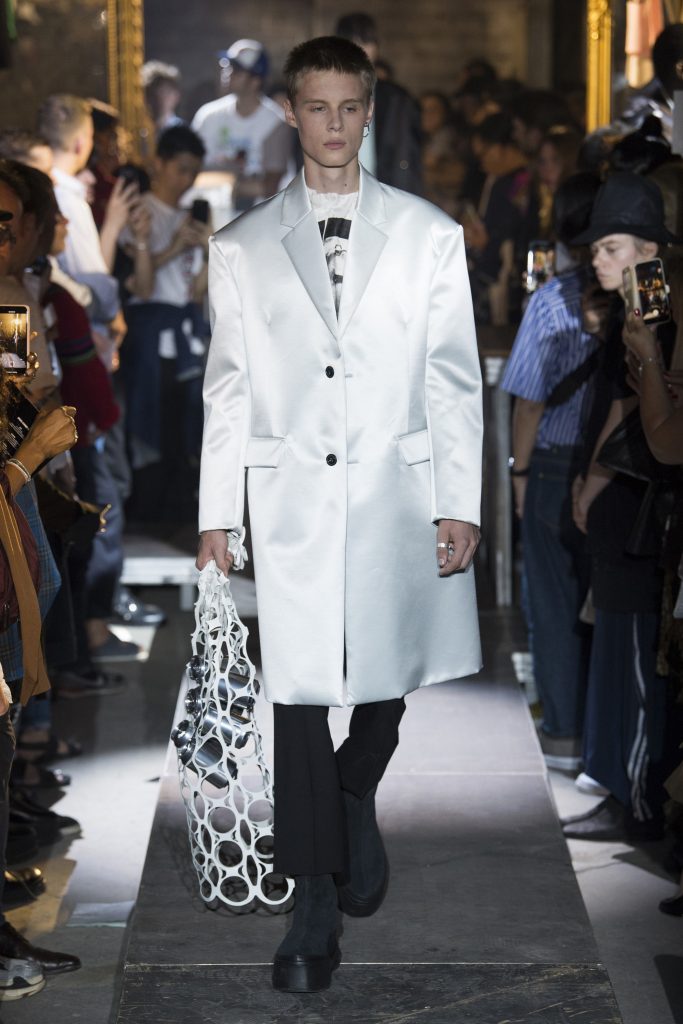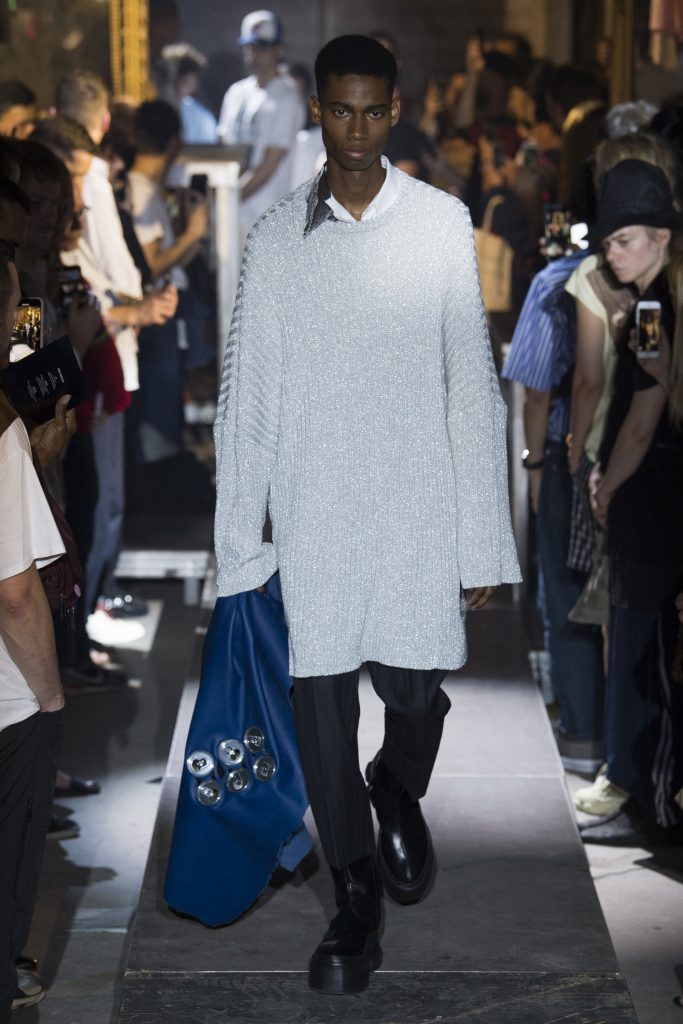 Judging by the number fans and spectators that went all the way to a warehouse late at night in a suburb in Paris, and his loyal streetwear followers, these six-pack holders are very likely to blow up, the same way some Supreme items quickly sell out.
And hopefully, some crafty fashion-savvy people out there will follow suit, only since this is also very likely to come at a staggering tag price, they may have to think twice, and resort to using actual repurposed six-pack holder–which is a not a bad thing at all, especially since we are struggling to find alternative uses for this plastic holders after being discarded.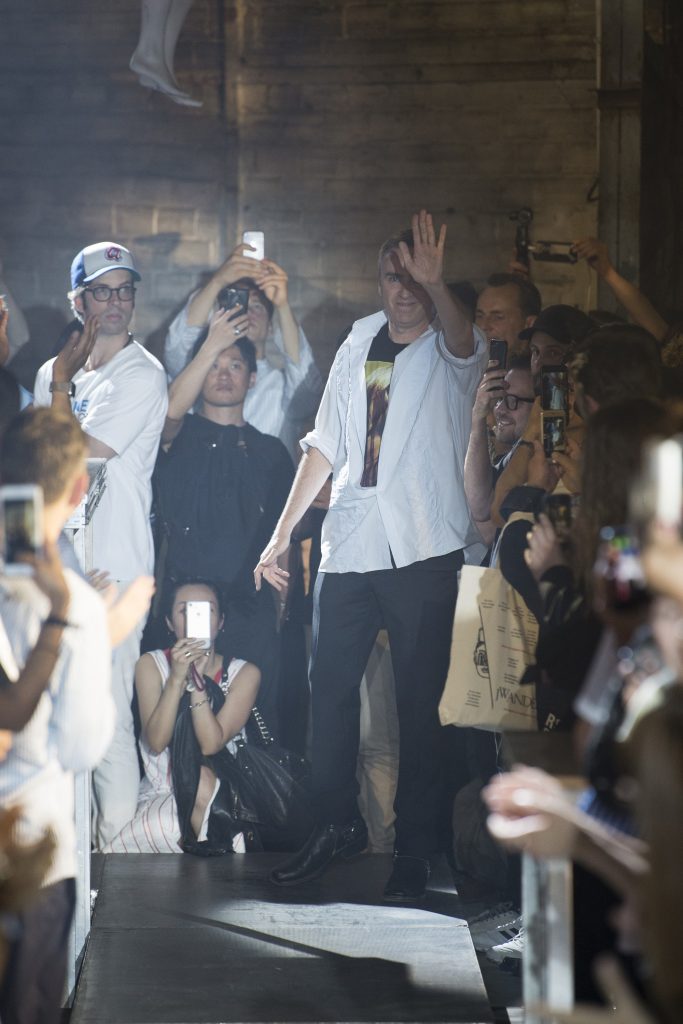 Now, thanks to the genius of Raf Simons, lesser fishes, and aquatic animals are like to get strangled by floating can holders in the ocean.
Then again, it may take guts to actually pull this look off without looking like a homeless man. Maybe wait a week or two after a street style icon flexes with a Raf Simon six-pack holder, that should be Bryanboy or ASAP Rocky.
Photos courtesy of Yannis Vlamos for Vogue Runway and Gio Staiano for NOWFASHION
Read more:
Why don't you try upcycling this 2018?
This OFW-turned-fashion designer made couture upcycled gowns in Hong Kong