Have you tried the bulalo-sinigang hybrid at Pat Pat's Kansi?
Two of the most comforting Filipino soups in just one bowl
info
Pat Pat's Kansi

Ilonggo

10 a.m. to 10 p.m.

890-6179

₱

P500 for two
A house along Sampaloc Street in La Paz, Makati is strewn with banners and tarpaulins bearing words like "No to hazing," calls for justice, and hotlines for legal help. Once in a while, a cook—noticeable with the black hairnet, bright colored shirt, and apron—comes in through the front door carrying pounds of beef.
The beef heads into the kitchen and ends up in a steaming hot bowl of soup, just one of the many bowls served throughout the day at Pat Pat's Kansi.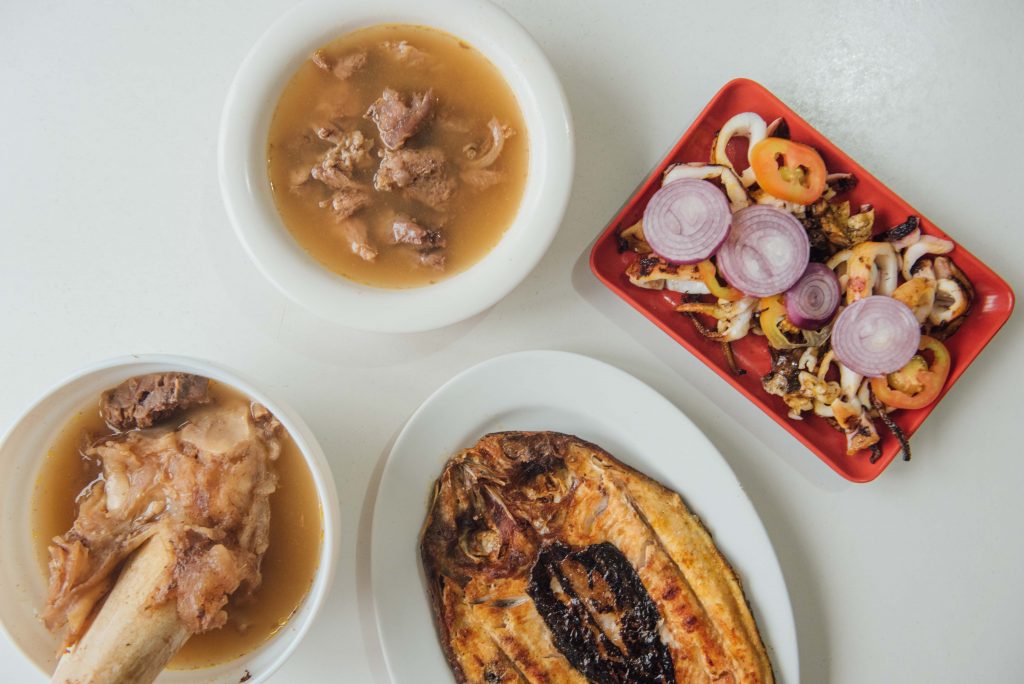 This Iloilo-born restaurant serves up a regional classic that, while not quite as popular as its culinary siblings like inasal and batchoy, has earned itself a steady following.
Pat Pat's Kansi first opened in Iloilo in 1999. The family set up shop in Makati in 2006, bringing with them the same authentic Ilonggo recipe.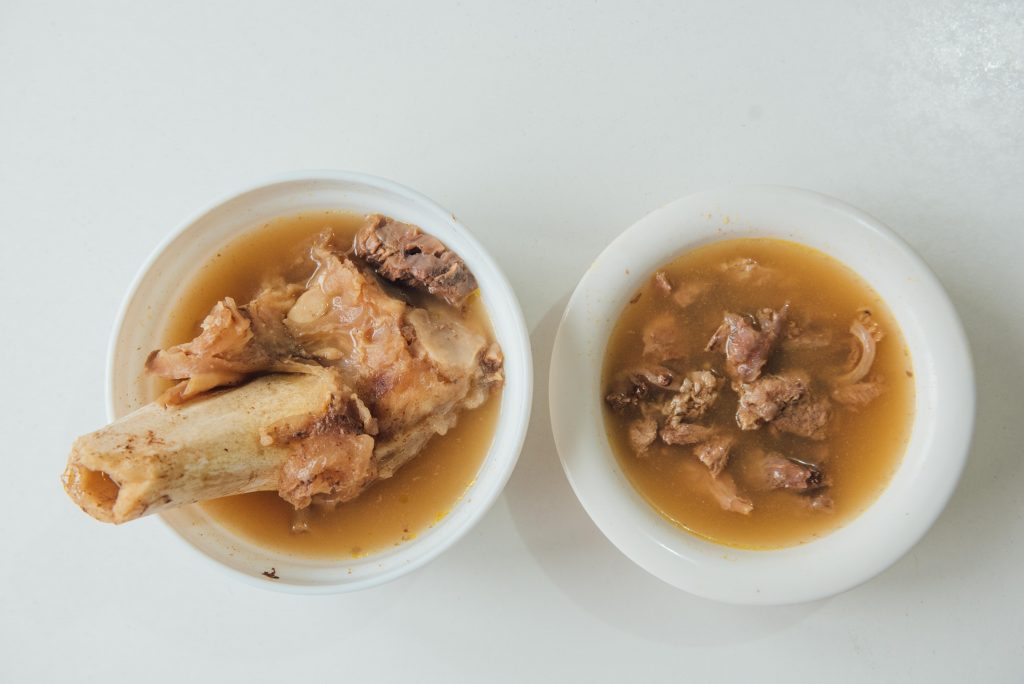 As the name of the restaurant suggests, its specialty is kansi, a classic Ilonggo dish made with beef shank and sour broth. Many would describe it as bulalo fused with sinigang—a fairly accurate description, except kansi is purely meat and bones, and has no vegetables or other ingredients. Kansi's sourness is made by cooking the broth with a local fruit called batuan.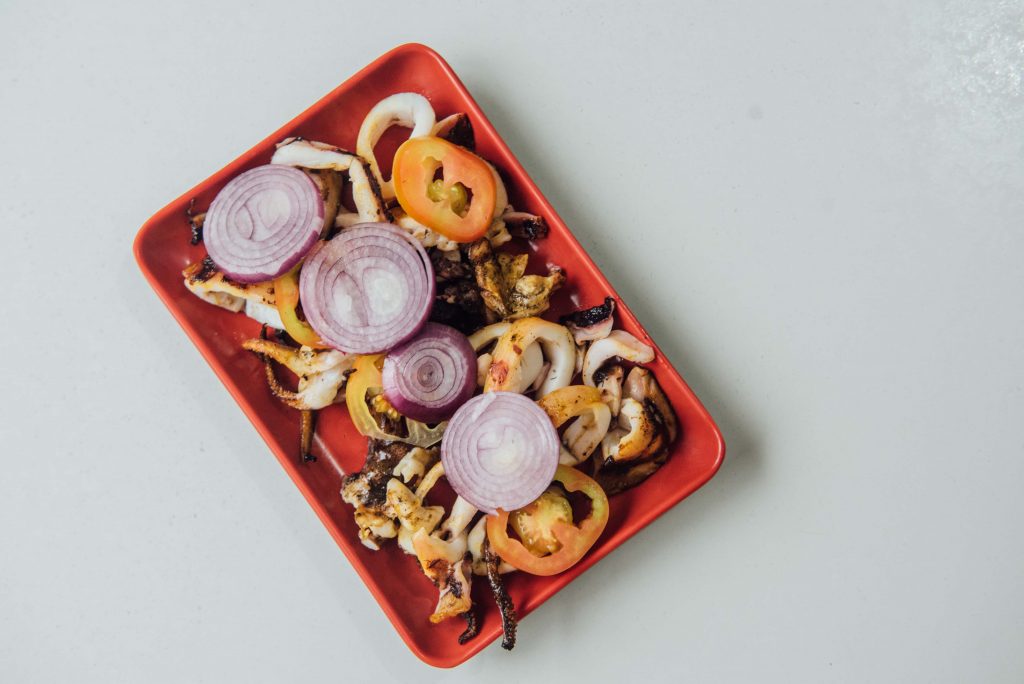 At Pat Pat's, the kansi can be enjoyed with just laman or chunks of beef in sour broth, or with bulalo, with a large piece of bone filled to the brim with fat, buttery bone marrow.
Create your own dipping sauce for the meat: A common combination would be calamansi, sili (chili), and patis (fish sauce) or soy sauce.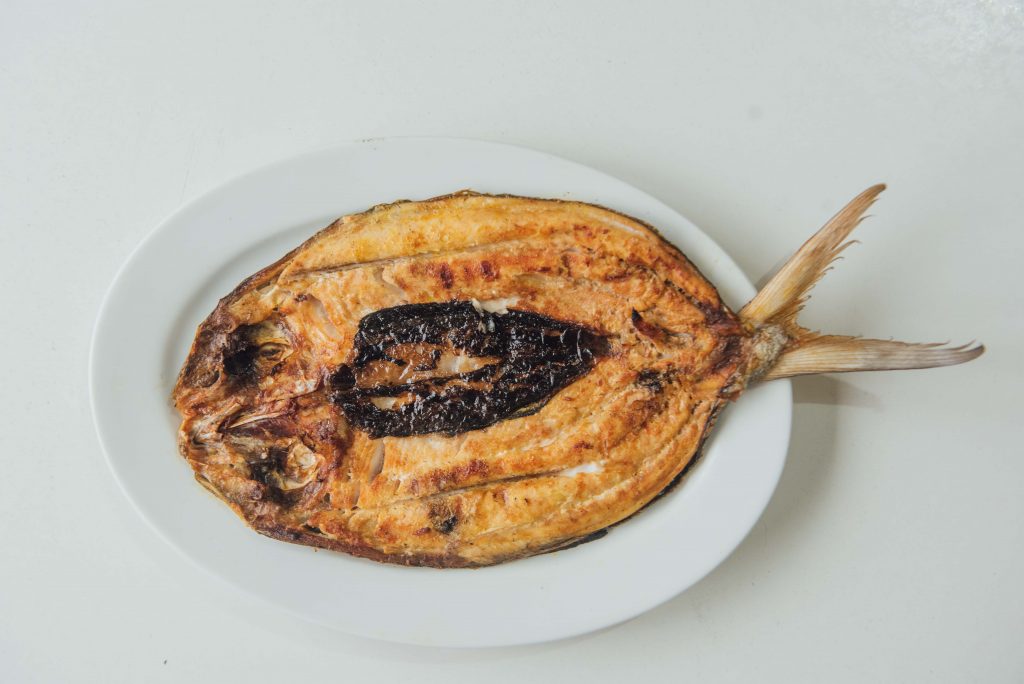 On the side, you can also order inihaw na pusit (grilled squid), cooked on the grill as ordered, and served sliced mixed with onions and tomatoes. For those looking for something a little healthier but still equally flavorful, there's bangus. It's seasoned just right so it's not too salty and has a nice portion of bangus belly fat.
For more classic Ilonggo fare, they also have inasal on the menu.
Join us as we eat around the neighborhood. We could be going to a restaurant near you, soon. Subscribe to our YouTube channel for more videos.
Get more stories like this by subscribing to our weekly newsletter here.
Read more:
This is as close to legit Bacolod inasal as you can get
Here's our take on BuzzFeed Worth It's Filipino pork episode
There's a Filipino restaurant in Florida called Chismis
Read more by Pauline Miranda:
Want healthy gourmet meals at work? Check this online resto
Know your sushi: The difference between nigiri, maki, and rolls
The difference between lugaw, goto, and arroz caldo
TAGS: filipino cuisine la paz la paz makati patpat's kansi restaurants in makati city
WHY GO?
Their kansi can be savored with just chunks of beef or with bone marrow
MENU