10 local gems for your children at the MIBF 2018
For your children or for your nostalgic self
Sep 14, 2018
To say that the Manila International Book Fair (MIBF) is a huge event can still come off as an understatement. It's crazy. The biggest book fair in the country is attended by more than a hundred thousand people during its five-day run who scour through countless books and attend various seminars and workshops.
In this case, not many children can be seen at the fair as they can easily get lost in the maze inside the SMX Convention Center. So if you're looking for books for your young ones or if you really intend to bring them to the fair, here are some local gems you can get for them and the booth they can be found (quick, while they're on a discount!):
Handa Ako!
by Liwliwa Malabed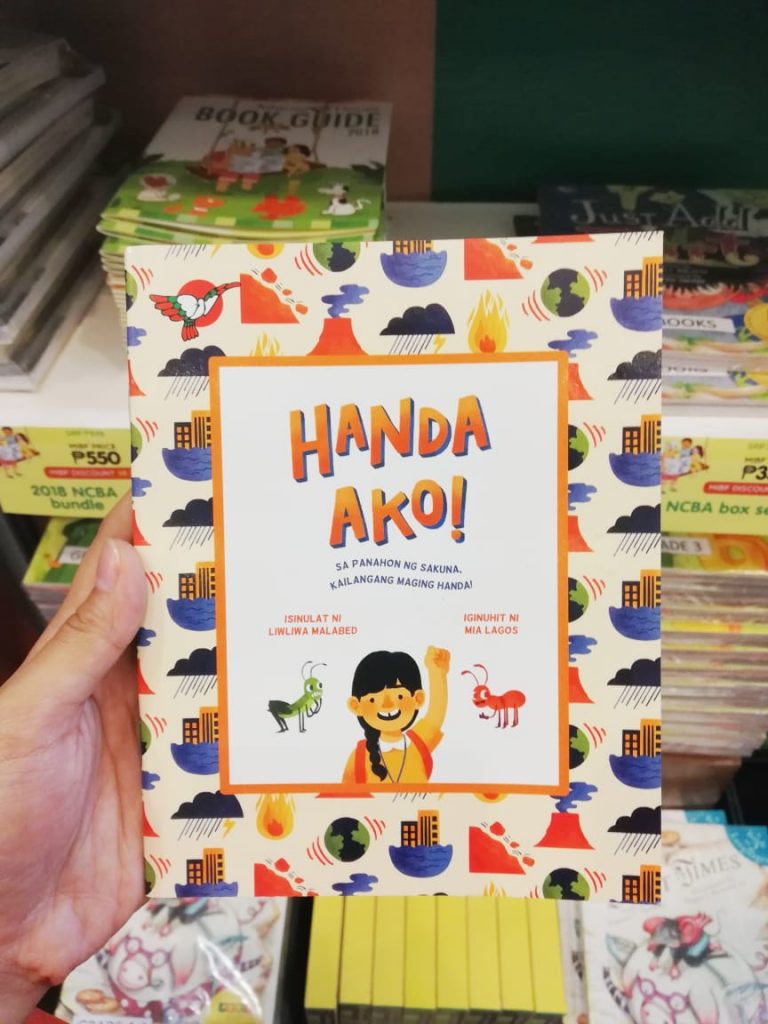 Our country has endured an untold number of calamities and from here, we're just going to experience more. Handa Ako! is a children's storybook that includes the vital how-tos on preparing for disasters. It has reliable information from the National Disaster Risk Reduction and Management Council, Red Cross, and various news sources made bite-size for the kids.
Where to find it: Adarna House, 2F
P80
Mga Uring Panlipunan
by Equipo Plantel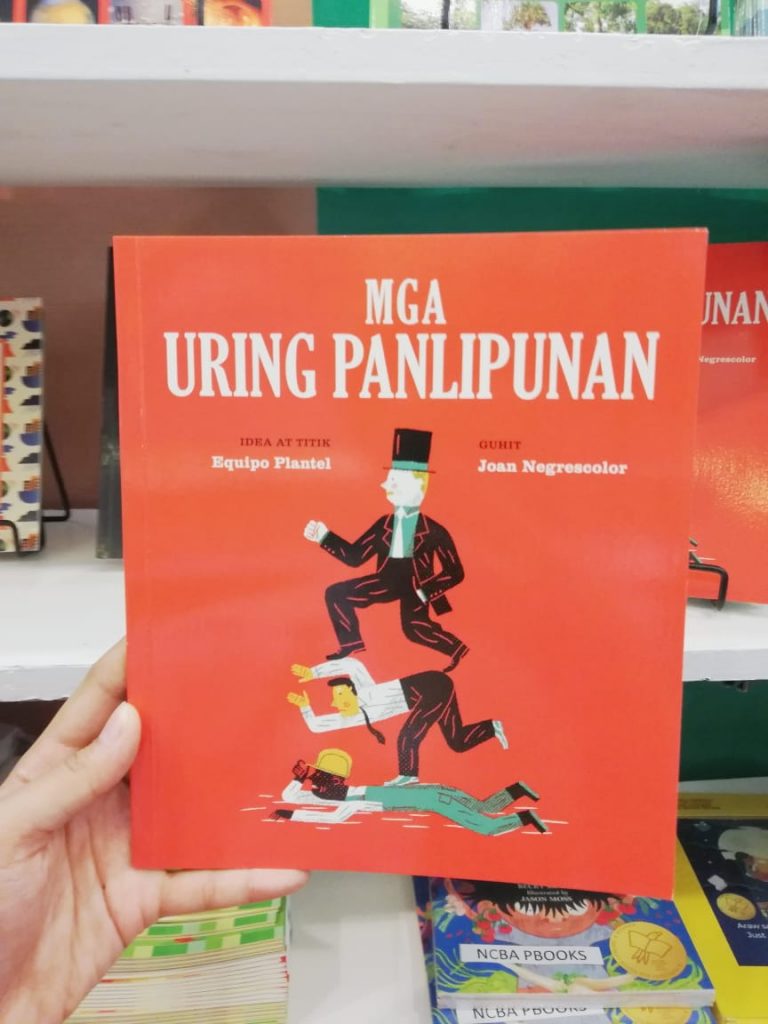 If you think teaching your children about social classes (or anything political, really) is an impossible thing to do, you can thank Spanish author Equipo Plantel for making your job as a responsible parent easier. Mga Uring Panlipunan is a translated storybook of Plantel on how we're living in a divided society according to classes. It's part of a series called "Libros Para Mañana" or "books for tomorrow."
Where to find it: Adarna House, 2F
P110
by Equipo Plantel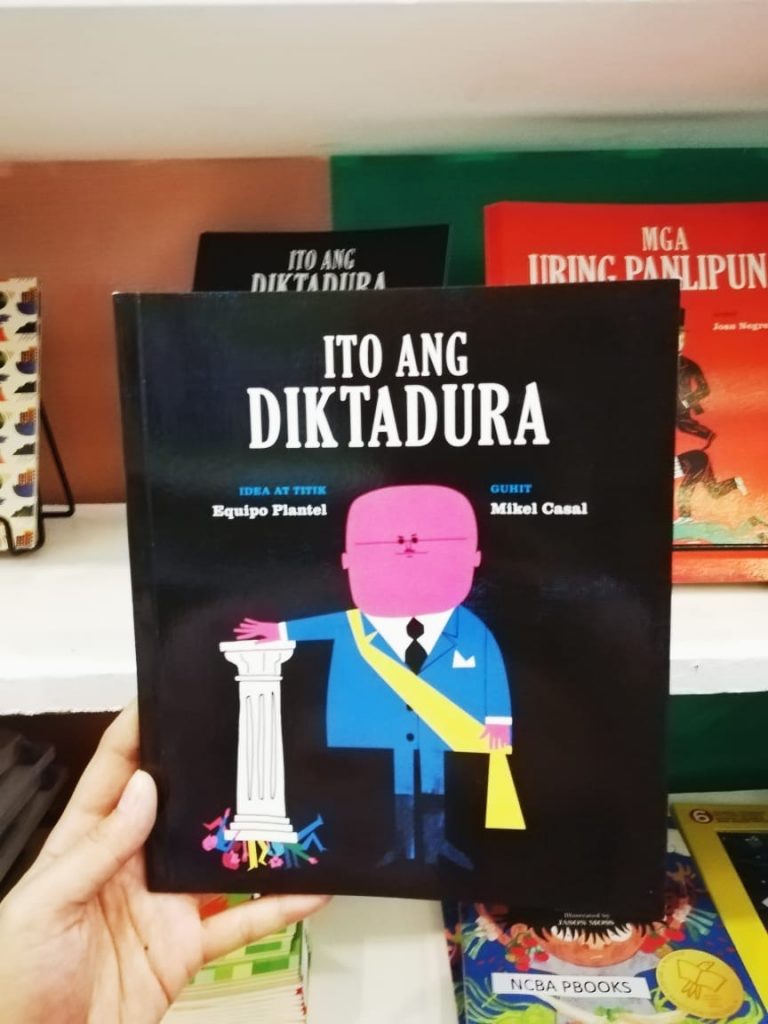 Also part of the series is Ito Ang Diktadura. It's a translated Plantel story as well, which tackles the life under a dictatorship. This title became viral two years ago as it included former president Ferdinand Marcos in their list of dictators—on the same pedestal as Saddam Hossein, Kim Jong-il, Mao Zedong, and even Adolf Hitler.
Where to find it: Adarna House, 2F
P110
What Kids Should Know About Series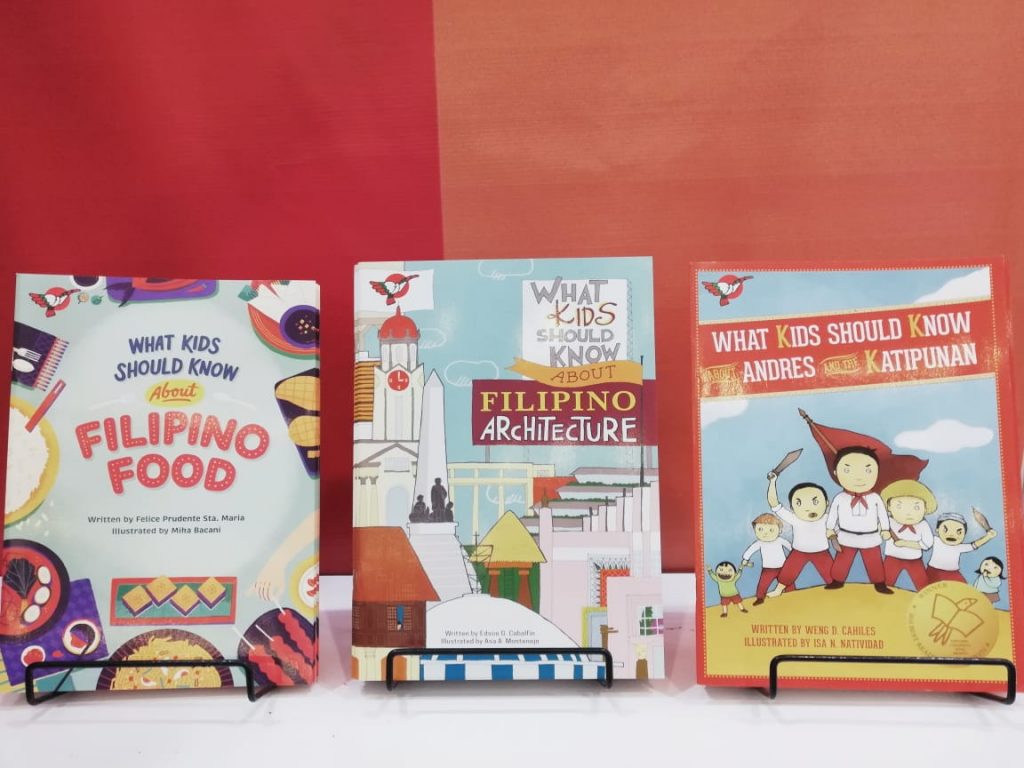 Written by different authors, the What Kids Should Know About series is a handy and snackable reference for children on various aspects of Filipino culture like Andres Bonifacio and the Katipunan, Filipino architecture, and Filipino food.
Where to find it: Adarna House, 2F
P110 each
Flying Trash
by MaryAnn Ordinario-Floresta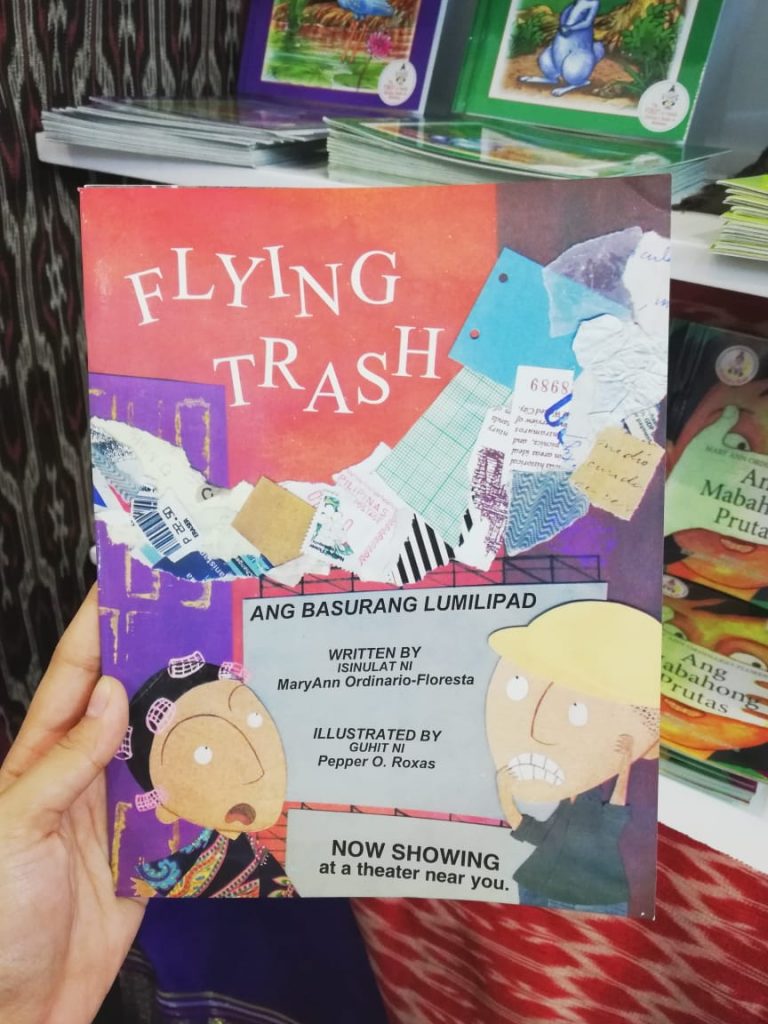 In the loop or not, we all know that garbage is one of the biggest problems in the world, especially in our country. This storybook teaches children to be responsible for their own trash as what the old adage says, "carelessly thrown garbage goes back to us."
Where to find it: ABC Educational Development Center, 2F
P70
Dearest Papa
by MaryAnn Ordinario-Floresta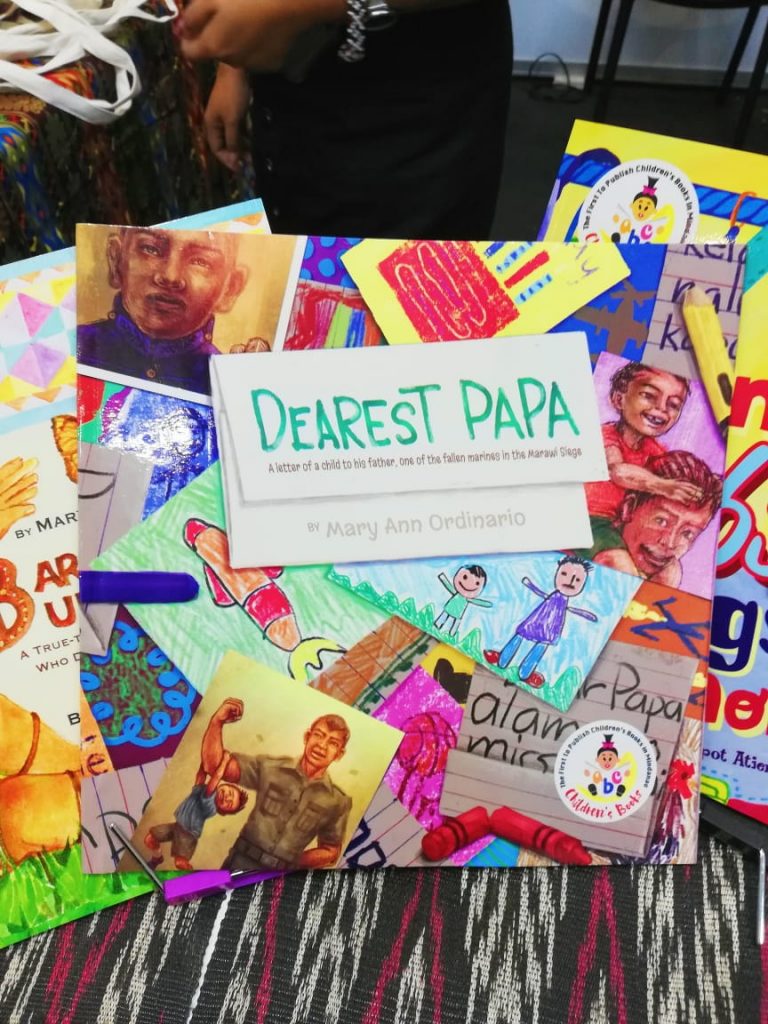 Dearest Papa contains letters of a child to his father, one of the fallen marines during the Marawi siege. It opens the readers' minds to different levels of difficulties war brings and spark compassion and empathy in a form of a tear-jerking storybook.
Where to find it: ABC Educational Development Center, 2F
Women of Science Series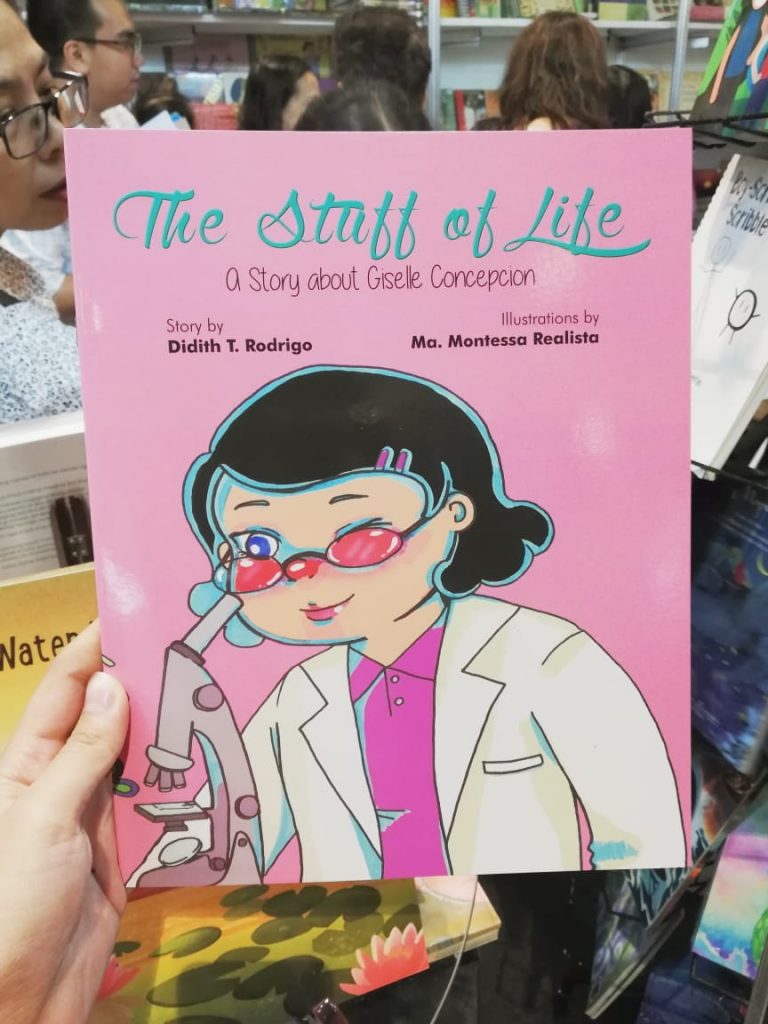 There are many reasons why the Science, Technology, Engineering, and Mathematics (STEM) industry is a boys' club. One of them is that the society we're in pushes girls away from the sciences and math. However, this shouldn't always be the case, especially now that we have every avenue to drive campaigns. Bookmark Publishing launched a series of storybooks telling the stories of different women scientists in the country like Olga "Ging" Nuñeza, research head on Mindanao's fauna to encourage environmental protection, and Giselle Concepcion, award-winning scientist for various specialties in science.
Where to find it: Bookmark Publishing
P85 each
The Day the Typhoon Came
by Carla M. Pacis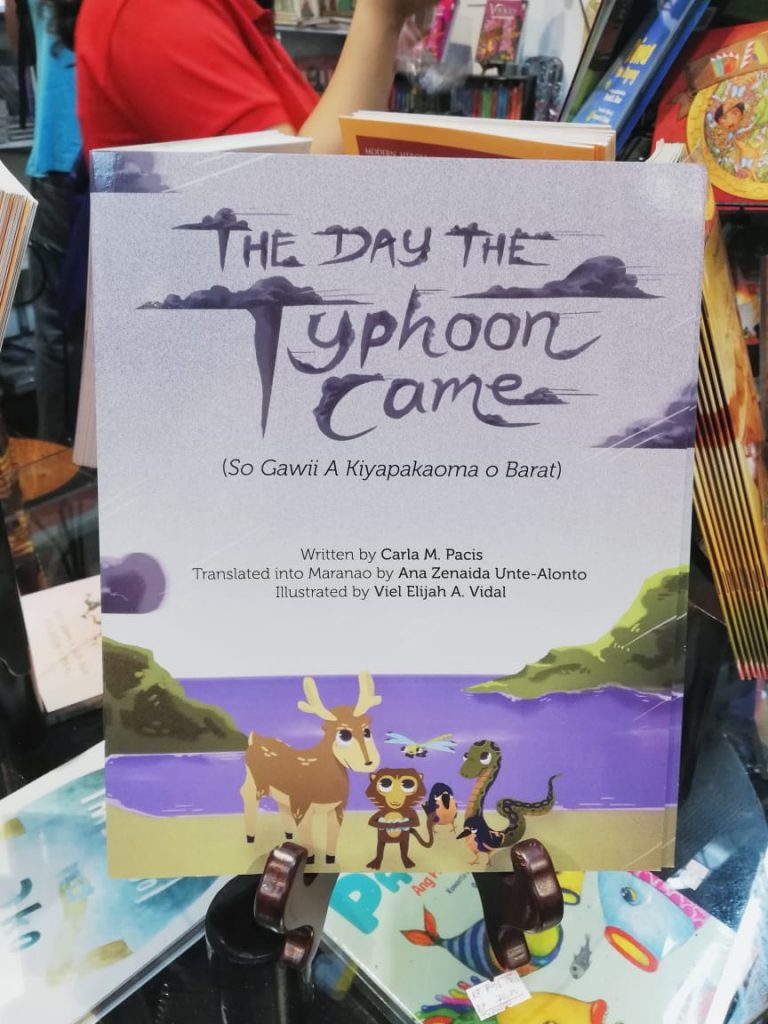 This storybook aims to teach the children about benevolence and the essence of being human in the middle of a challenging situation. The typhoon actually represents the terrorist attack on Marawi City and the animals the dwellers of different religious affiliation, ethnicity, and social status in the city.
Where to find it: Bookmark Publishing
P70
Lumad: A Coloring Book With Indigenous Designs and Patterns from Mindanao
by Peebs Talugkos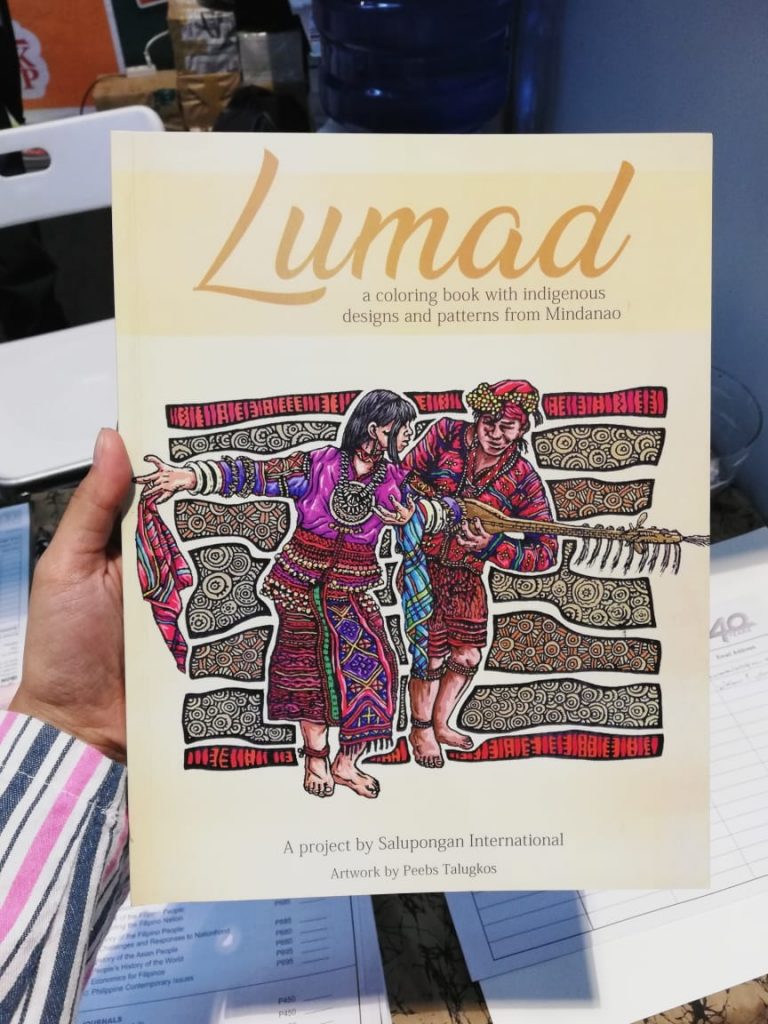 Our country's culture is so rich, one would have a hard time memorizing or orienting themselves on various types of crafts we have. But this coloring book is paving the way towards that. While having fun with the colors, your child would be familiar with the patterns and designs from Mindanao.
Where to find it: Ibon Foundation
P250
Dr. Jose Rizal's Noli Me Tangere and El Filibusterismo
by Grace R. Miranda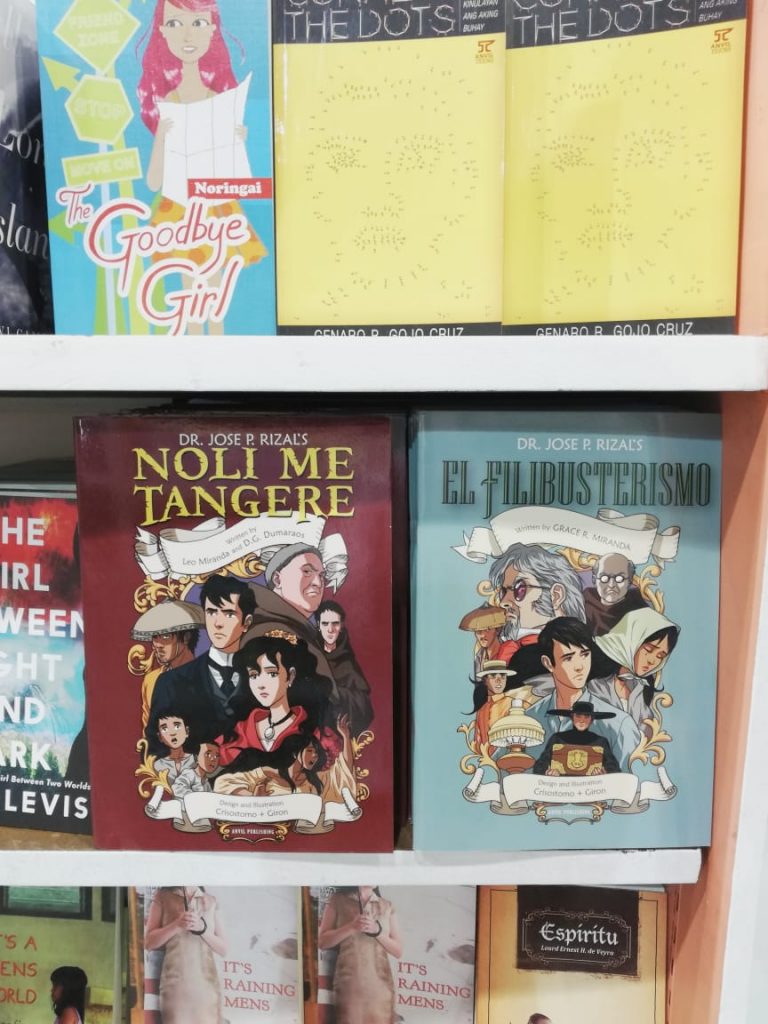 Jose Rizal's books can be intimidating to read especially for children. However, these versions make it easy and appealing for them to learn the lessons and values the national hero want to relay to his audience of the newer generation.
Where to find it: Anvil Publishing
P175 each
Featured image courtesy of Sari-Sari Storybooks
Read more:
MIBF finds: Treat yourself to these self-improvement books by local authors
10 unique book finds on Filipino cuisine at MIBF 2018
Read more by Yazhmin Malajito:
Trick yourself into reading books again
You can now franchise National Book Store
If you think your brain's getting rusty, listen to these podcasts
TAGS: children's books manila international book fair