These iconic summer brands just released their exclusive flip-flops collab
Always feel like you're on a beach holiday with this Havaianas x Neon Island collab
Oct 12, 2018
Imagine yourself sipping fresh coconut juice while walking by the sea, with the sun warming your face, and soft sand beneath your feet.
Summer living may seem like an elusive fantasy to city dwellers with tight schedules that keep them locked within the metro. But what if there was a way to take the beach with you anywhere, anytime?
Live the eternal vacay vibe with a pair of Havaianas, the world's favorite flip-flops brand. Its latest collaboration with young and vibrant Filipino fashion label Neon Island, is just the thing to make you live your summer dream.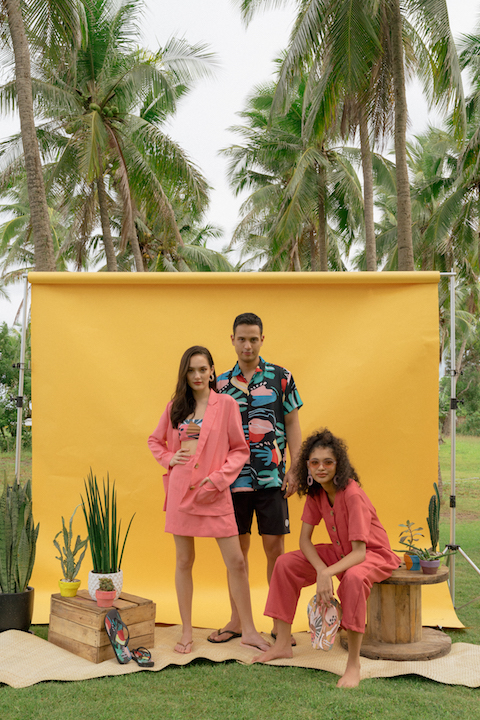 Known for its quirky take on hand-drawn tropical prints and retro aesthetic, Neon Island was founded in 2013 by best friends Aira Medina and Chi Gibbs. With its 100 percent Philippine-made pieces that match the lifestyle of the fun, modern, confident, and adventurous woman, this independent label has worked with some of the country's top brands for special collections, and now adds a global company to that list.
"Neon Island ♥ Havaianas is a match made in heaven!" Medina says of the collaboration, adding that she had always hoped to see Neon Island prints featured on Havaianas flip-flops.
"Aira and Chi's colorful and energetic approach perfectly suits Havaianas, and we are very happy to be collaborating with them," adds Havaianas Philippines exclusive distributor, Anne Gonzalez.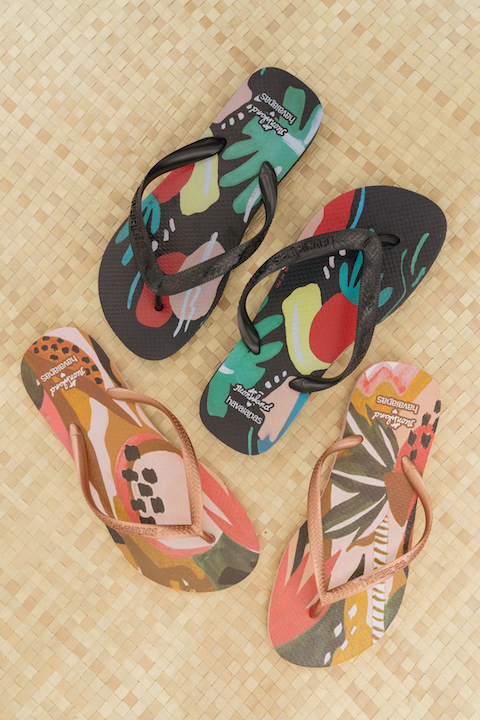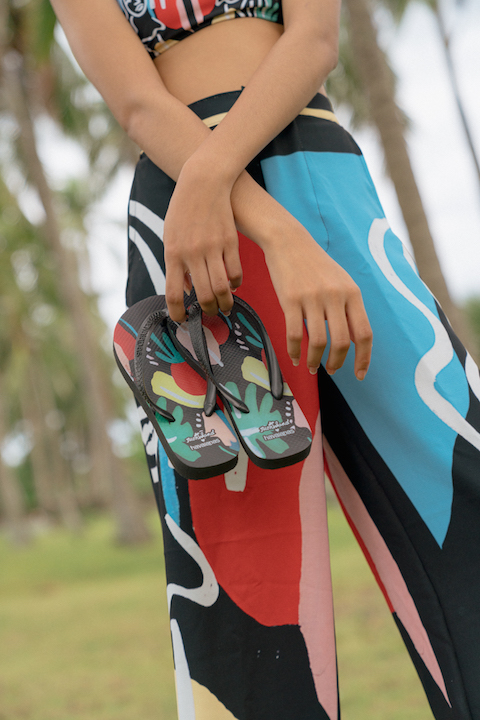 The limited edition collection comes in Havaianas' well-loved silhouettes, and features punchy prints that look great no matter the destination. Affirms Gibbs, "We'd definitely wear both pairs to the beach, but they are perfect for the city and for poolside lounging as well."
Both styles evoke summer nostalgia: The Top style comes in black, making Neon Island's Fizzlepop print stand out, while Slim highlights the contrast between the fashion label's eccentric Aurora print and the softness of pinks and golds. A specially designed bag complements both pairs, rounding off the perfect tropical look while helping you tote your stuff in style.
Neon Island ♥ Havaianas are must-haves for those who want to live in sunshine, no matter the season.
Neon Island ♥ Havaianas flip-flops, retail price at P1,399 for Top, and P1,499 for Slim. Available at Havaianas.ph, Zalora.com.ph, Rustan's (Alabang Town Center Gateway, Makati, and Shangri-La Plaza), CommonThread (Greenbelt 5 and Power Plant Mall), and select All Flip-Flops.
TAGS: fashion havaianas havaianas x neon island local brands neon island summer brands what to wear for summer