Unli-deep fry resto in Makati transforms into an izakaya
102 Izakaya's replacing what used to be Osakatsu
info
102 Izakaya

Japanese

11 a.m. to midnight, Sat, Mon, Tue; 11 a.m. to 10 p.m., Wed, Thu, Fri

838-7591

₱

P800
In March, I wrote about Osakatsu, that fun unlimited deep fry kushikatsu place in Salcedo Village, Makati. It was a breath of fresh air in a scene full of samgyupsal. Don't get me wrong, Korean pork and beef is bomb, but sometimes, we need a breather.
Osakatsu is not only an unlimited deep fry place—it's a home to inventive modern Japanese cuisine like the Edo San Special, a mouthful of fried skewered makimono containing anago or saltwater eel, crab sticks, mango, and Japanese cucumber inside and topped with melted cream cheese, roe, and juicy salted prawn.
But just recently, the owners decided to transform the place into a full-blown izakaya or a Japanese pub and set the unlimited kushikatsu concept aside for a while.
"This is the initial plan from the start—test the market out on how they'd respond to unli-kushikatsu. Apparently, maganda ang reception, so we're moving to the next phase of our buffet which would have more stations like takoyaki and okonomiyaki," says LA Valles, one of the owners. In this case, they're bringing Osakatsu to a mall. (Watch out for it soon.)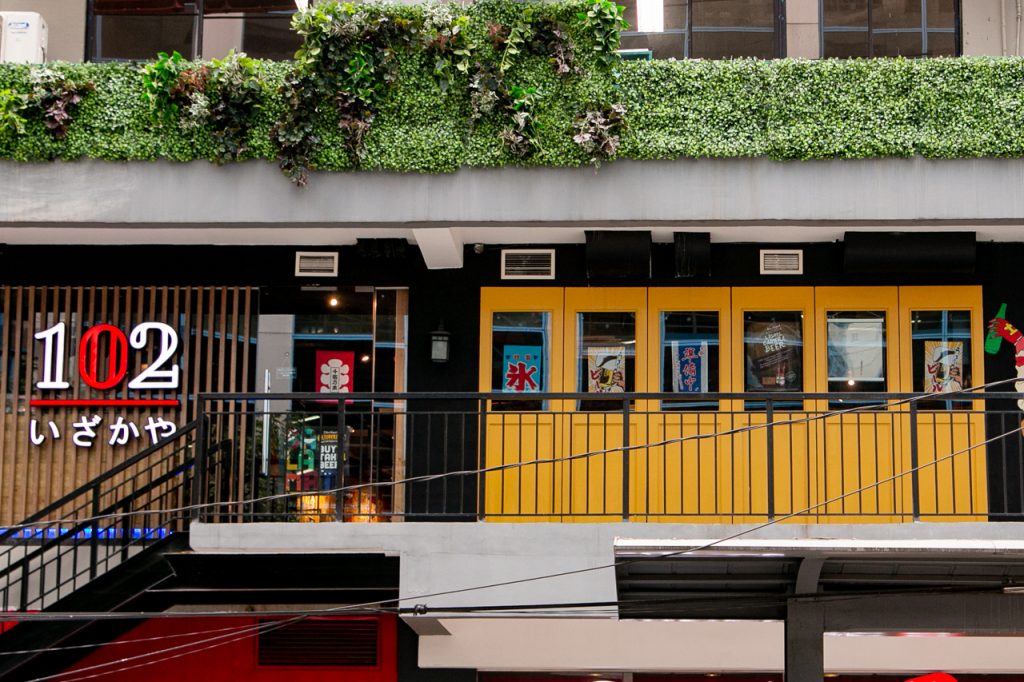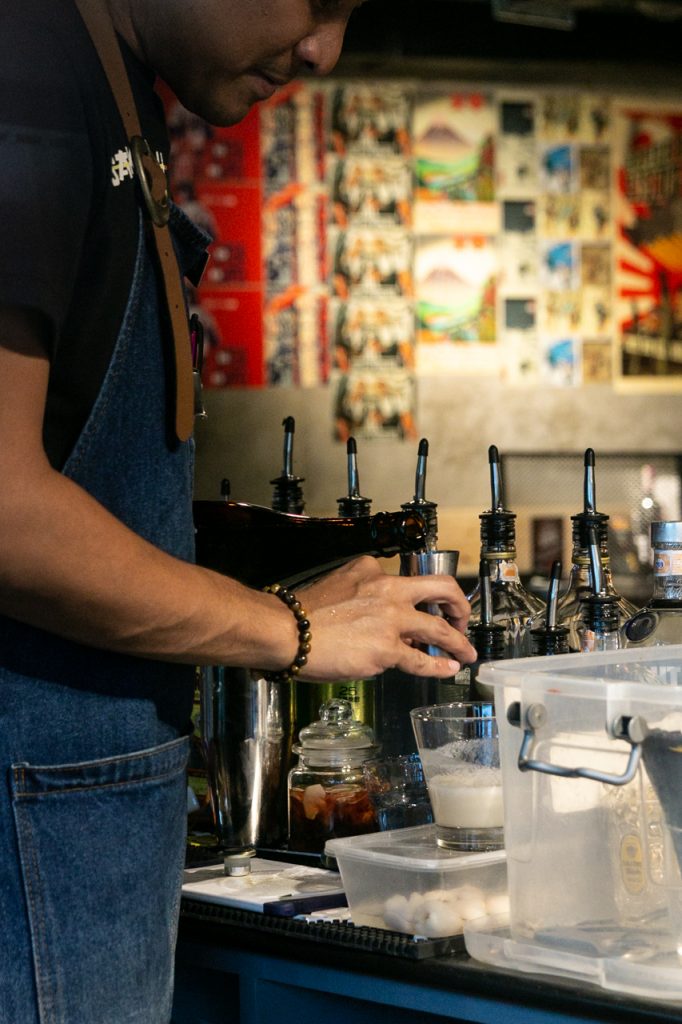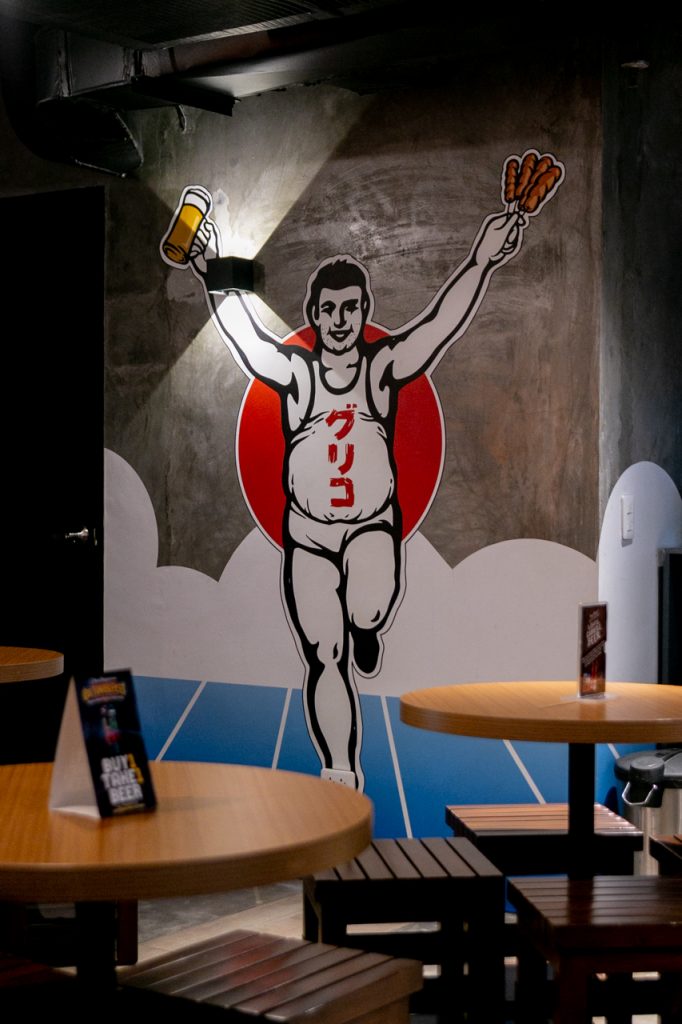 "We decided to convert the Valero branch into 102 Izakaya because Makati is more of a drinking crowd, all about hanging and chilling out," says Valles. Now, they've introduced more food on the menu, which Valles describes as contemporary. "The way we cook is still traditional but served in a street-style modern setting. We still stick to the Japanese roots—like what we do with our yakitori with only salt and pepper, glazed with a bit of teriyaki sauce."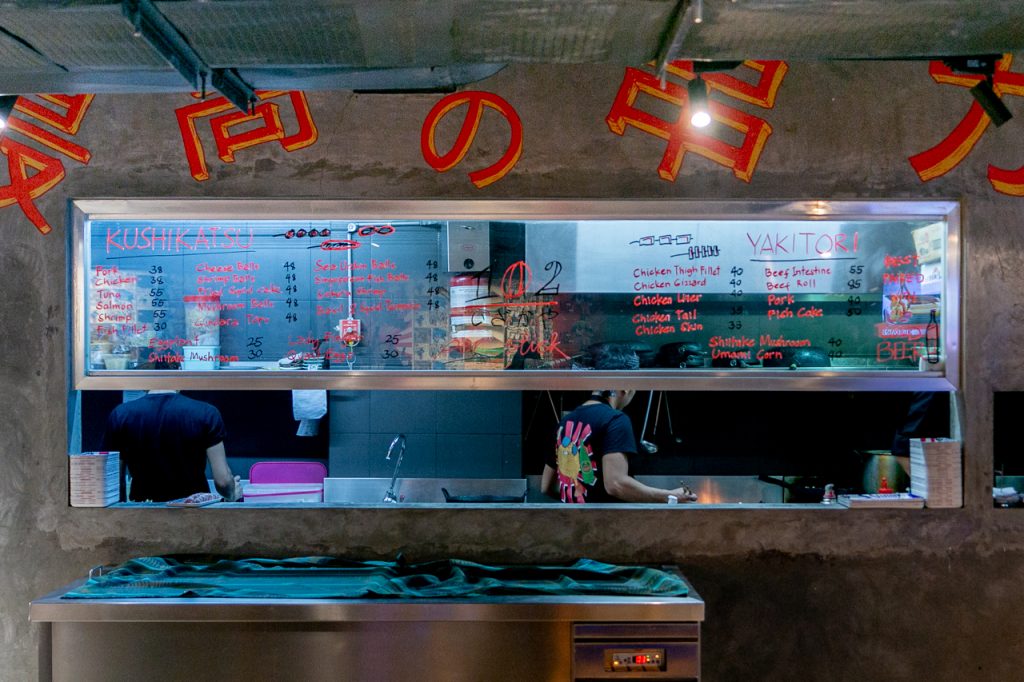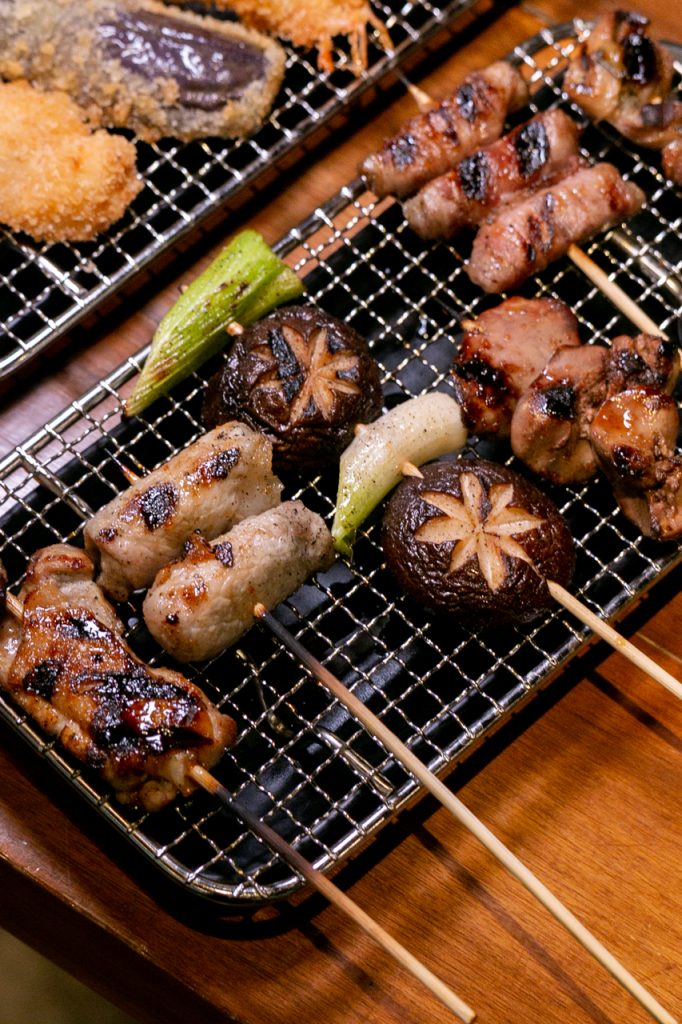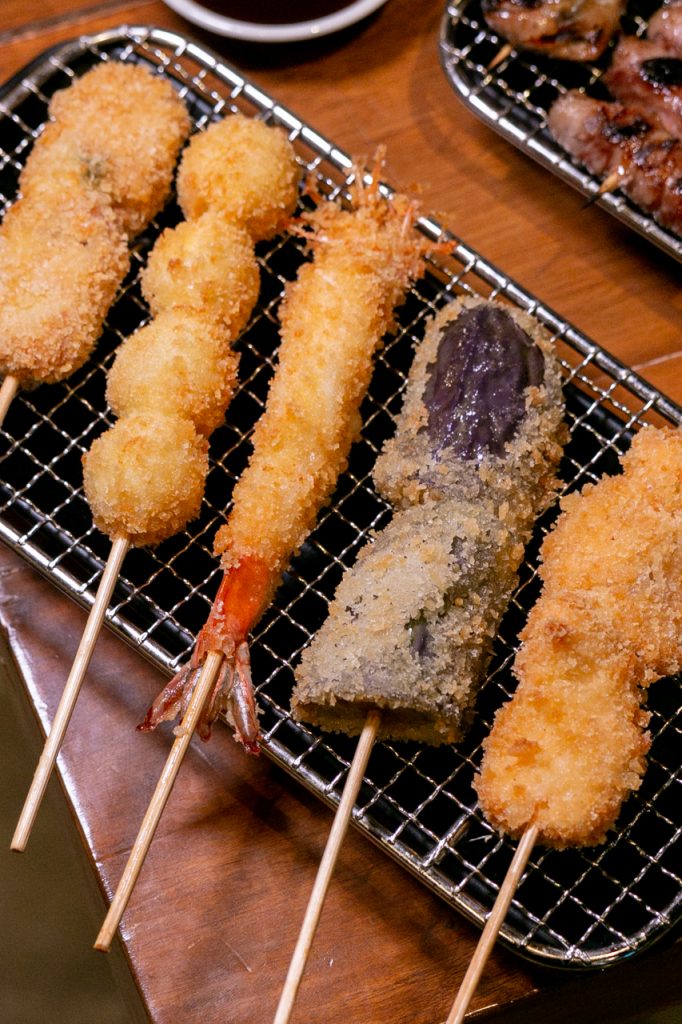 Try 102 Izakaya's tamagoyaki, a torched rolled egg sweetened by their special sauce. This dish also cuts through strong flavors making it a good side dish or dessert.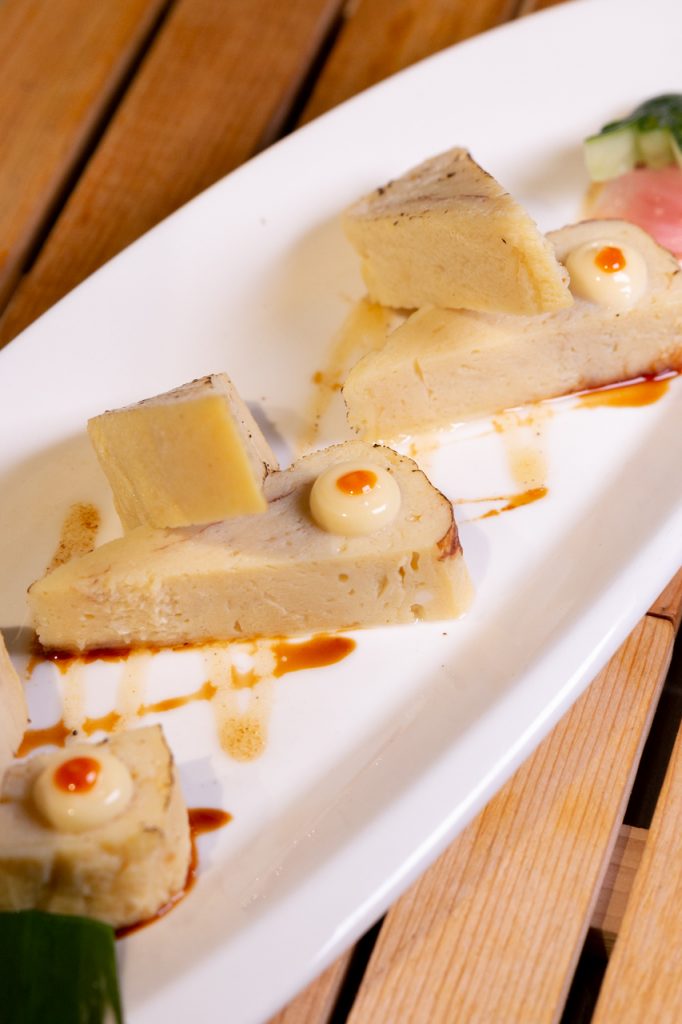 For your sushi fix, their juicy half-grilled, half-raw ebi aburi topped with fried and shredded sweet potato on top is a must-try, as well as the torched salmon aburi sushi.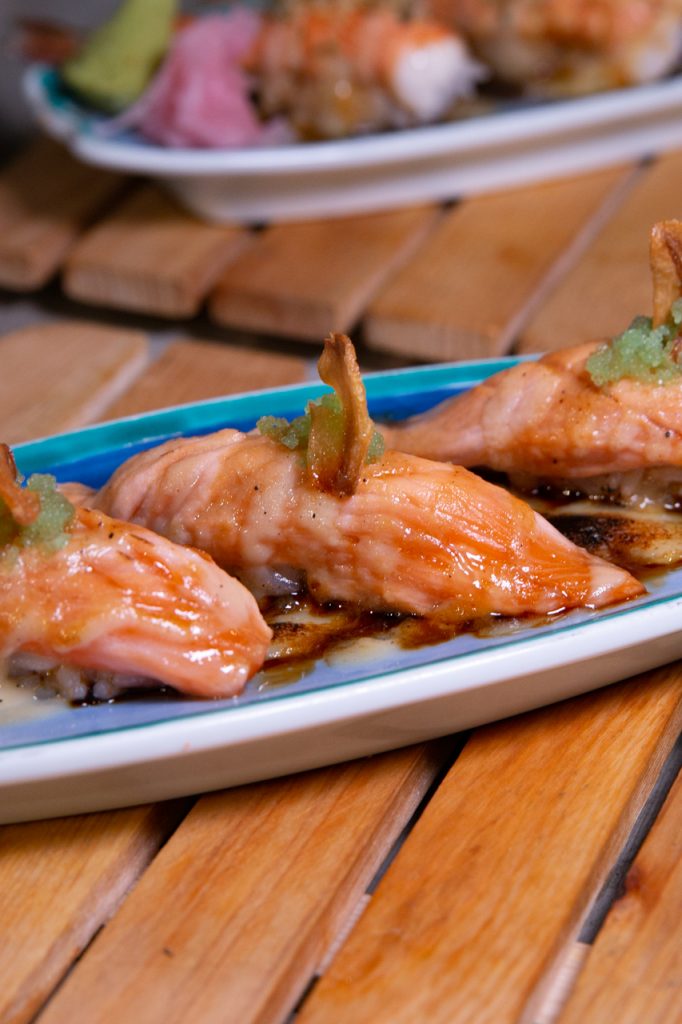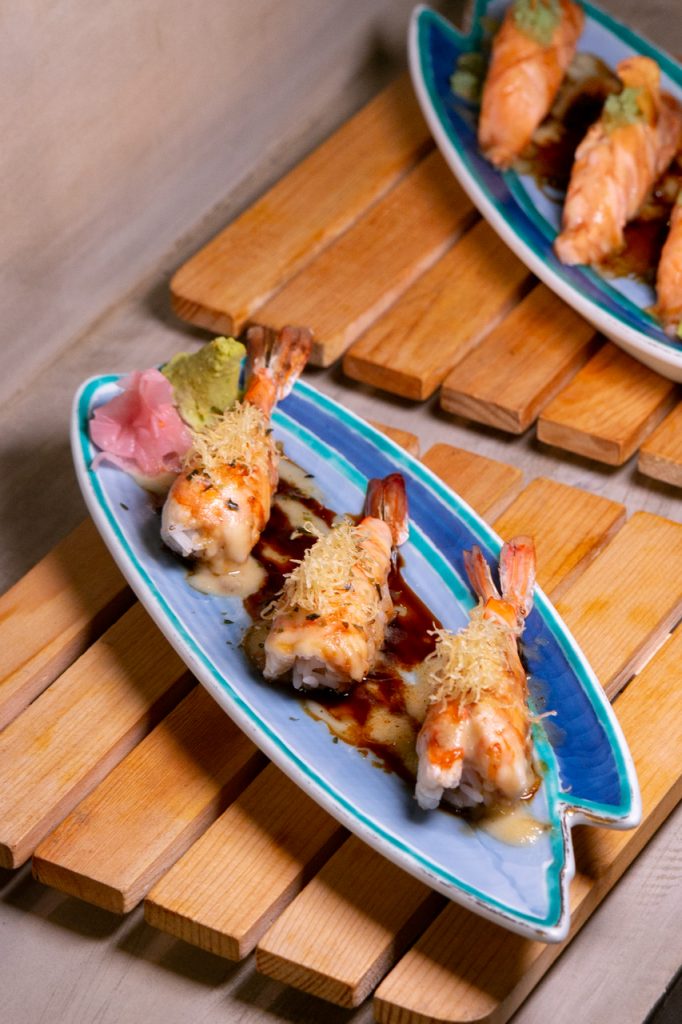 Beef usuyaki, on the other hand, is a sweet and salty tender treat in a form of beef with shiitake mushroom and bacon inside a wrap bathing in onion steak sauce.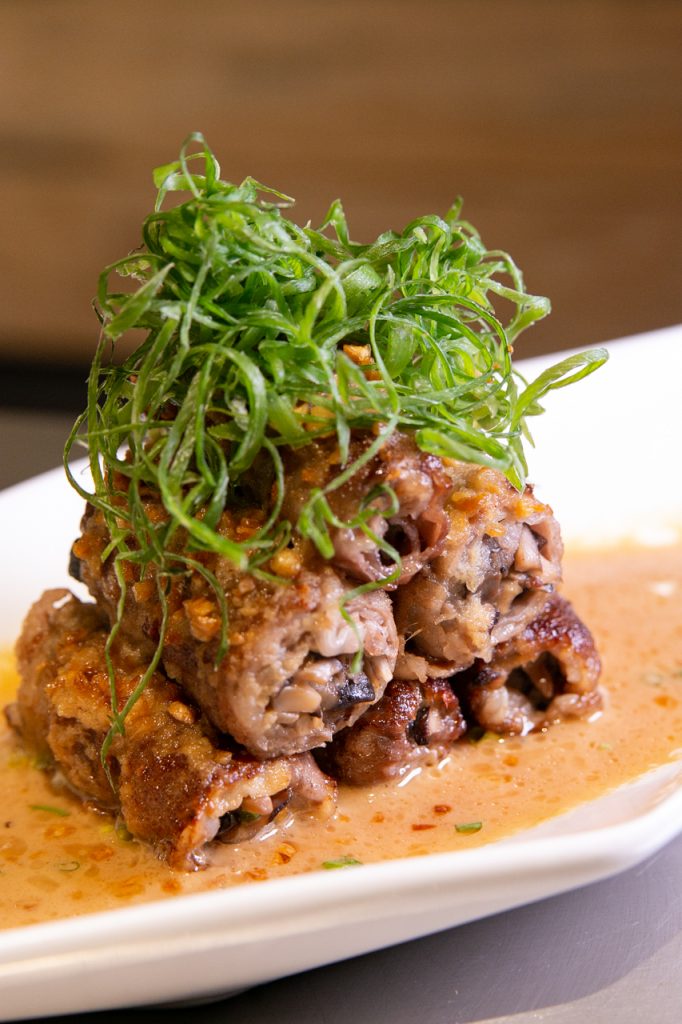 102 Izakaya also highlights Japanese craft cocktails like lychee saketini (lychee, sake, and gin), and wasabi cucumber that gives off refreshing and hot flavors and experience.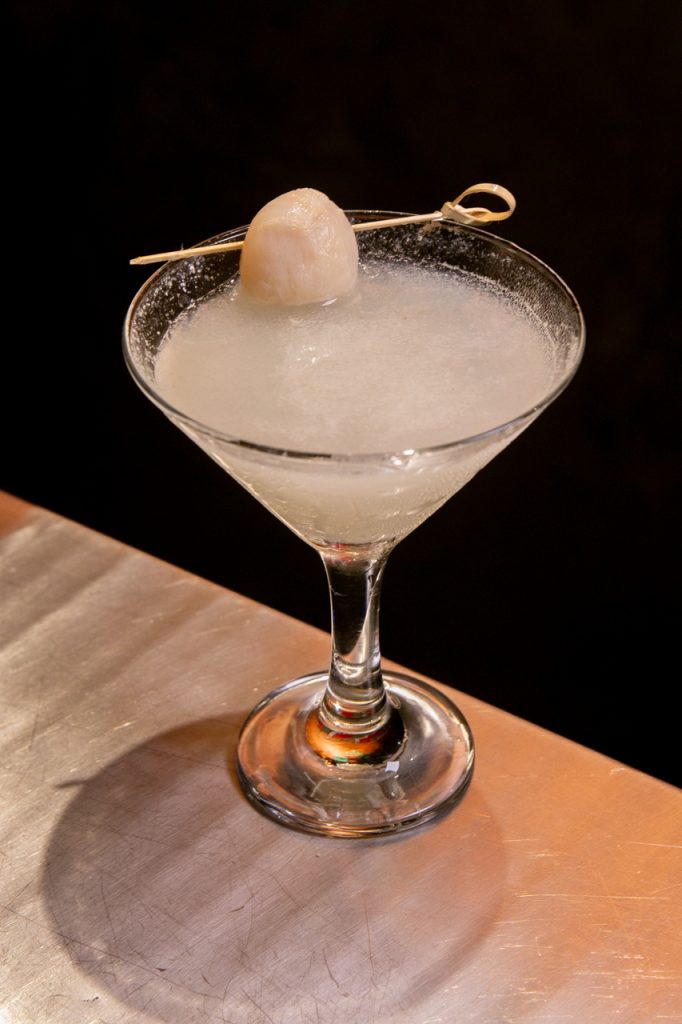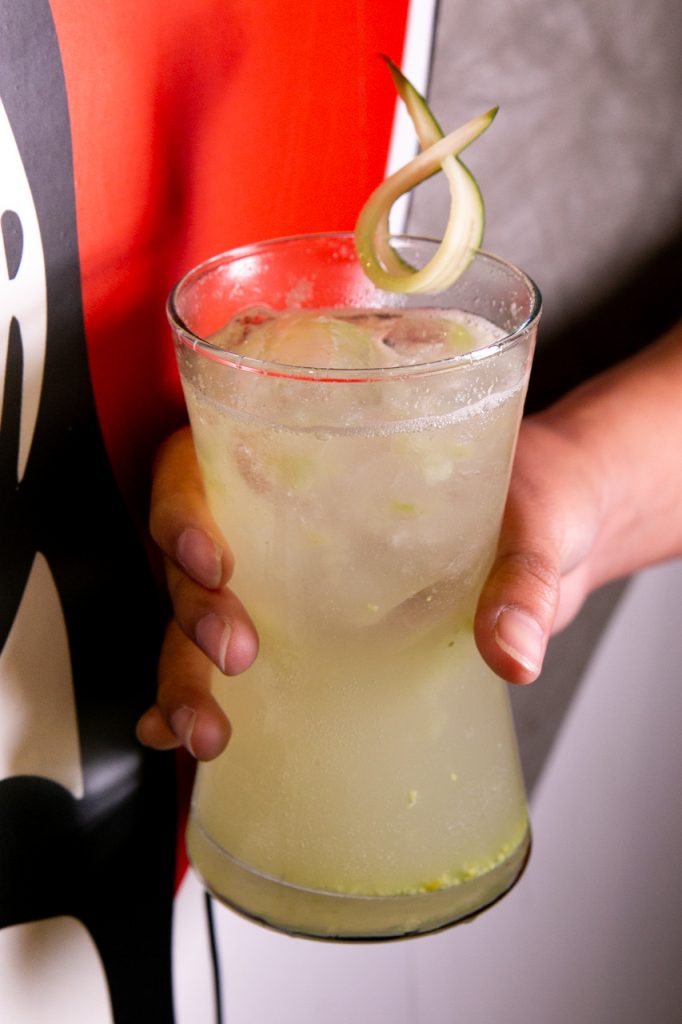 Read more:
This Japanese resto serves nori-flavored tempura and other unique takes on izakaya food
This izakaya shows us what progressive Japanese cuisine looks like
5 new restaurants in the North for every kind of craving
Read more by Yazhmin Malajito:
HK's famous Mexican-Japanese resto Chino is now in Manila
5 new restos in the North you probably haven't tried yet
TAGS: 102 izakaya makati valero
WHY GO?
Go for the creative craft cocktails like wasabi cucumber and lychee saketini
MENU