With the rise of food delivery apps came the deluge of healthy food options. Now, eating clean does not always have to entail meal prep nights or shopping for organic produce yourself anymore, as there are already food delivery options fit for any kind of diet.
Noticeably absent in these meals, however, are desserts—the sweet ending to every sumptuous meal. It does make logical sense since most desserts are full of sugar. Don't get me wrong, though. It's not that there are no sugar-free options, it's just that there is no single specialized food delivery service that offers this kind of treat a la carte.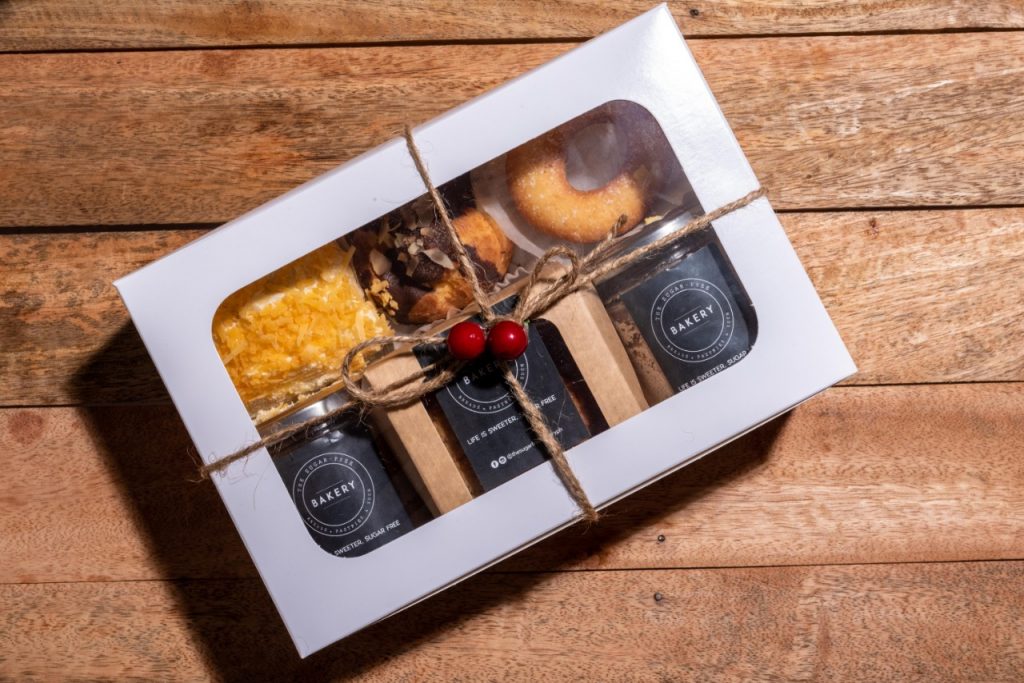 This is why the people behind Ketos of Manila (KOM) and Muscle Kitchen Manila (MKM), two of the most sought-after healthy food on-demand business in the metro decided to put up The Sugar-free Bakery.
"The Sugar-free Bakery started as a baked good maker to supplement KOM and MKM," shared James Yulo Chi who founded these ventures.
"We saw so much potential with how baked goods bring so much happiness to people, as well as disappointment for some who had to give up sweets due to diet and blood sugar-related problems. We had the recipes, the ingredients, and the know-how so we began baking our goods."
Cookies, ensaymada, profiteroles, churros con chocolate, brownies, and doughnuts are just some of their products that are low-carb and sugar-free since they use natural sweetener stevia and sugar alcohol erythritol, which has a glycemic index of 0 and 1, respectively.
They also offer keto-friendly baked goods such as bread, cookies, blueberry muffins, and chocolate mousse.
We got to try some of their products such as their soft and nutty cookies that are perfectly crumbly and has bits of bittersweet chocolate. A box of five costs P250. As per its nutritional information, a serving equivalent to one cookie only has approximately 37 kcal.
"We want to give people the peace of mind of being able to enjoy their favorite treats without worrying about their sugar or weight-gain," Yulo Chi said.
The Sugar-free Bakery accepts orders through their website, www.thesugarfreebakery.com. They deliver anywhere in Metro Manila, in Antipolo, and Muntinlupa.
Read more:
Eating low-carb doesn't have to be expensive
The different names of sugar hiding in your food
Are you eating too much sugar? This device will tell you
Read more by Christian San Jose
Gaggan returns to Manila for a one-night only-dinner at Gallery by Chele
Where to eat the best fried chicken in Manila right now
Kare-kare and Pinakbet get a facelift at this kitchen + bar in Morato
Writer: CHRISTIAN SAN JOSE
PHOTOGRAPHY JAVIER LOBREGAT