Online shops on Instagram challenged the norm of generic gift-giving with their curated gift boxes—pre-selected items placed in a pretty box—and all for good reason. Instead of the run-of-the-mill holiday presents we've all grown accustomed to, each box is carefully crafted to ensure that it matches the recipient's personality.
Try considering these personalized gift boxes meant especially for your foodie loved ones.
Apéritif
0917-8448558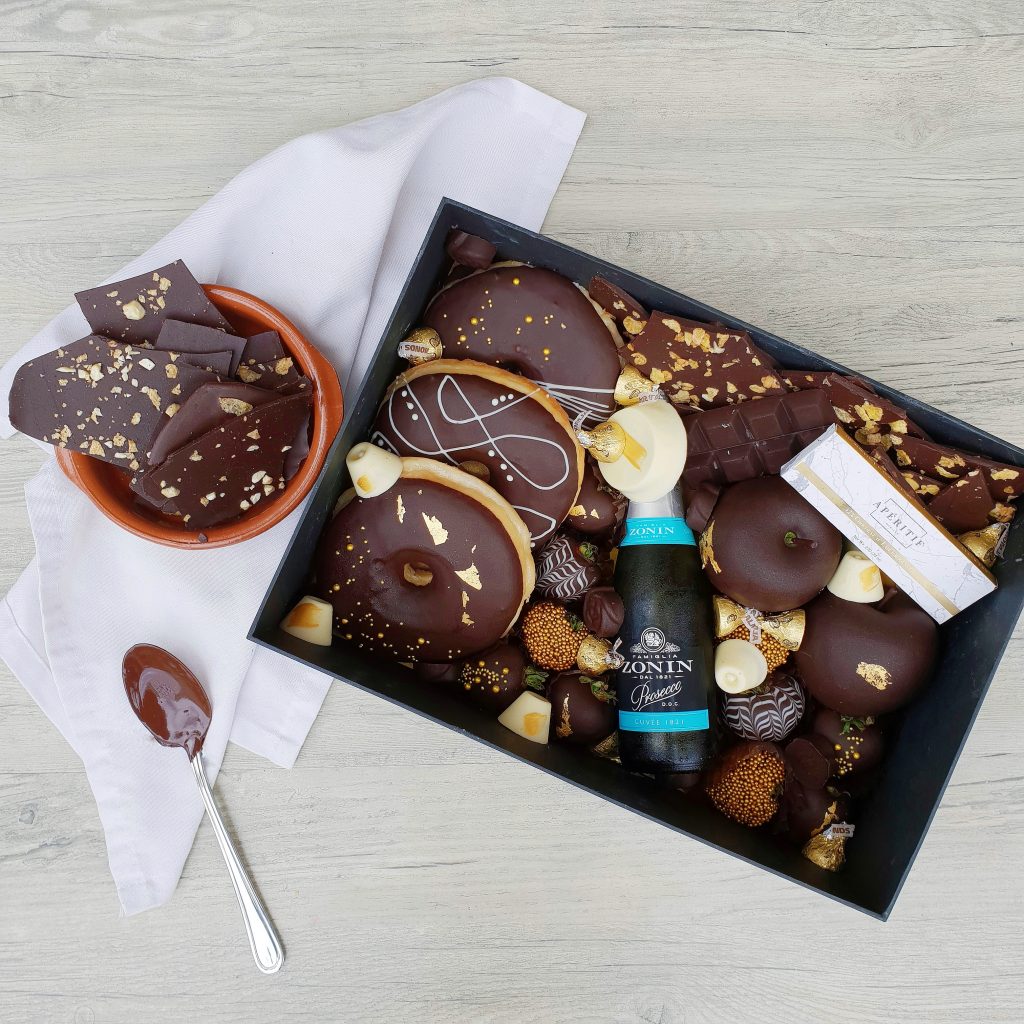 Apéritif started out by designing grazing tables in 2016 before venturing out to the graze box (finger foods that are condensed in a box) business. Their well-known boxes come in two variants: savory and sweet, both including a mini bottle of wine. They also have a luscious chocolate-coated designer strawberry box.
Raw Bites
0917-8392268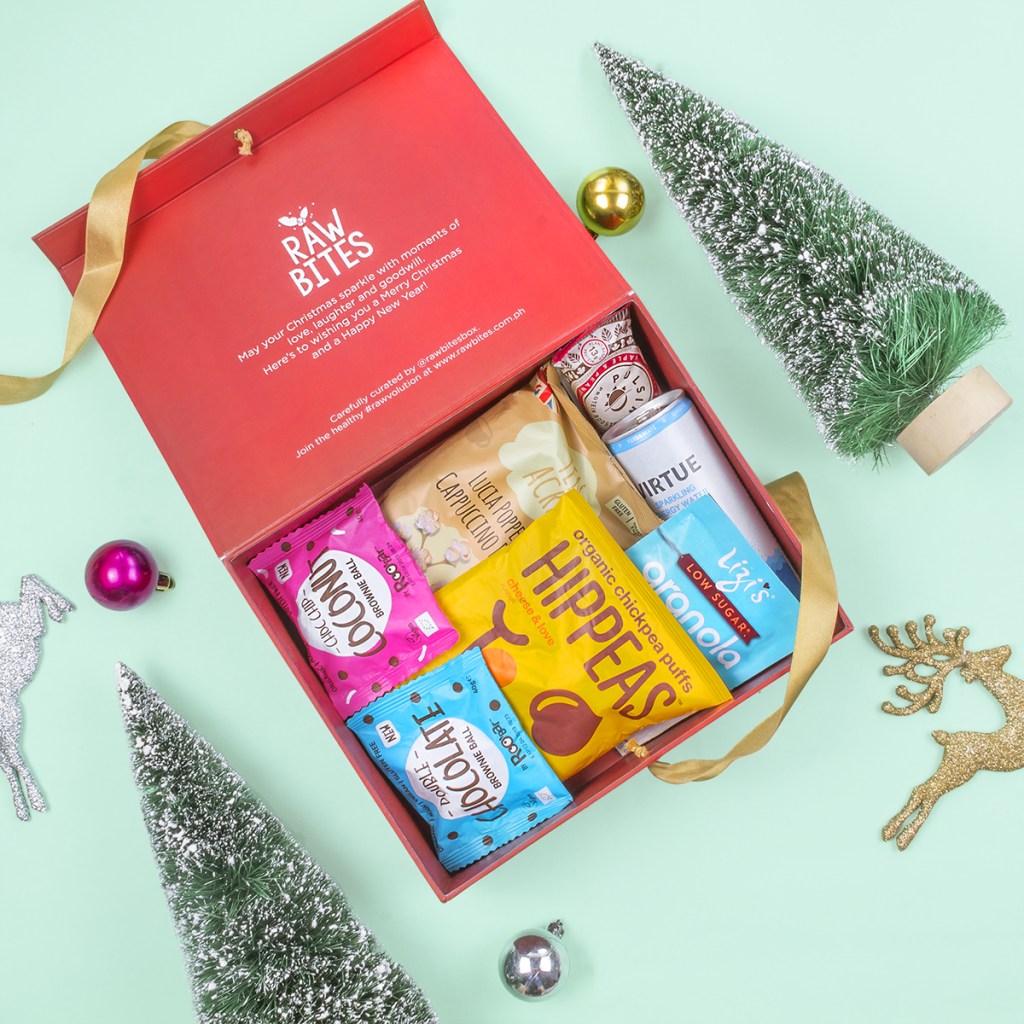 Raw Bites sources healthy snacks from different parts of the world which you can get through a monthly subscription. Their natural and GMO-free snacks ranging from chips to beverages are gluten-free, vegan, organic, and have no refined sugars and preservatives. They're also offering special Christmas gift sets without the need to subscribe. Their pop-up booth is located on the ground floor of Greenbelt 3 until Jan. 2, 2019.
Happynest
yourhappynestph@gmail.com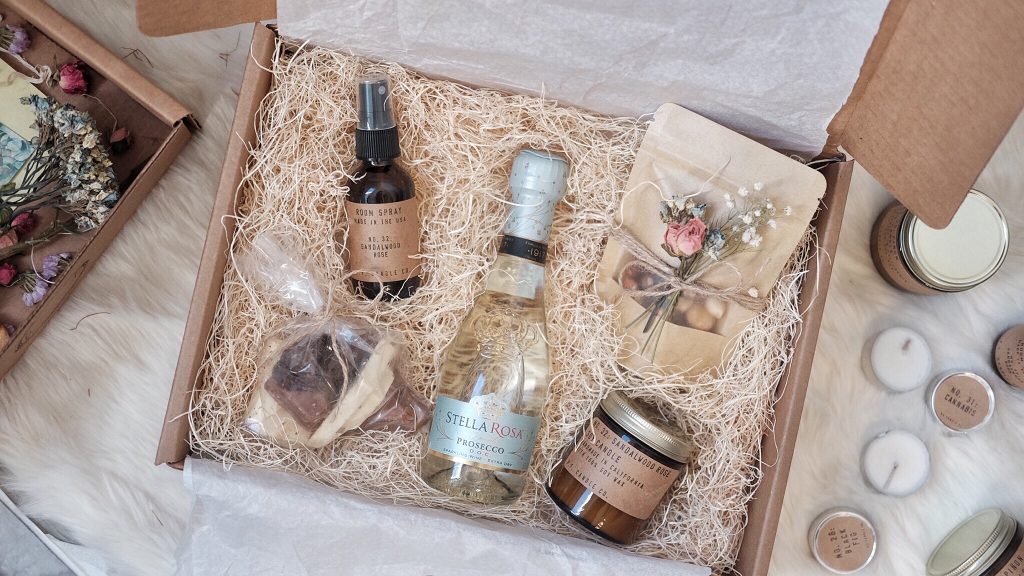 Happynest curates gift boxes containing handpicked items that revolve around a theme. Your busy tita who can't seem to get through a day's work can indulge in this gift box containing the following: a bottle of wine, a soy candle, room spray, premium nuts, and chocolate truffles. They also work hand in hand with you to help you come up with a customized gift box for the holidays.
Whisk
0917-6532636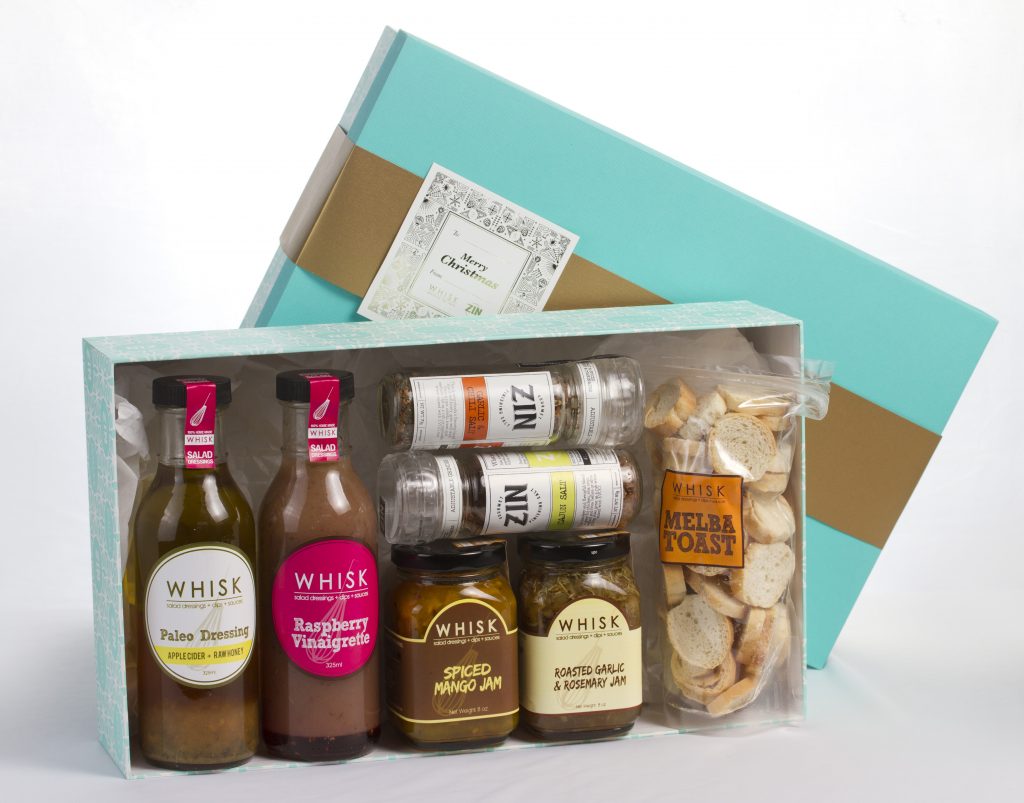 For your relatives who love their greens, Whisk specializes in products and gift sets composed of salad dressings, dips, and sauces. Since 2011, they have been creating their own line of preservative-free products. Aside from their curated boxes, you can also choose to fill your own box with your chosen salad dressings, jams, nuts, and finishing salt.
Amazing Graze PH
0917-8874242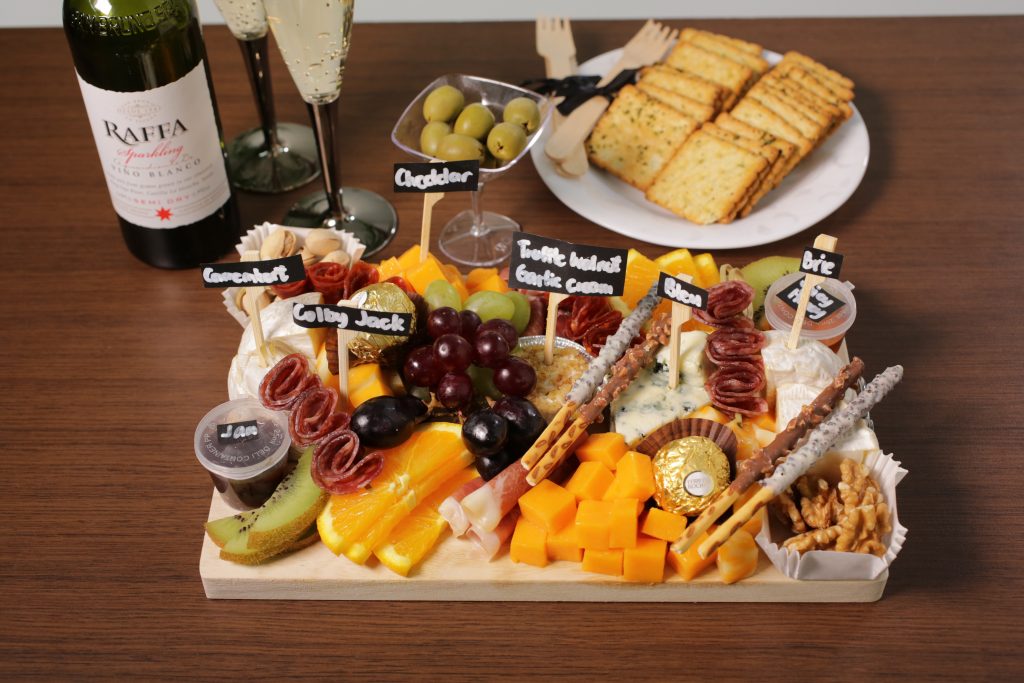 Hosting successful dinner parties at home inspired the owners of Amazing Graze to turn it into a home-based graze box business. Their curated boxes are dominantly made of savory bites including, but not limited to, cold cuts, six types of cheeses, crackers, nuts, fruits, and a bottle of wine, which you can get in a small or large box. You can also ask them to skip the wine if you want to have more cheese.
This story originally appeared on Northern Living Host Issue
Read more:
LOOK: Christmas Bazaars in Manila for your holiday shopping
Skip the gift wrapper and do these eco-friendly wrapping tips instead
7 sweet gifts your foodie friends would love
Read more by Jill Chua:
Let these private chefs and caterers take care of your next holiday feast
These 8 light destinations that will make your holidays brighter
4 designers to make your home holiday-ready for your next party