What happens when your dream vacation turns into a nightmare?
Island trips sound nice until you consider the medical facilities, or lack thereof
Jan 4, 2019
Island destinations are usually the frontrunners on people's must-go lists, with the more remote places considered to be more desirable. There's something romantic about the thought of swimming in (semi)uncharted shores, cell signals low enough to be unreachable, and dusting off the white sand from your tired fingers. What's not as romantic, however, is the reality that these islands likely don't have the appropriate facilities to handle serious emergencies. Being cut off from modern society may sound nice if you're a boho traveller, but it doesn't sound that great if you're the mother of a child that's having convulsions.
Which is exactly the situation that makeup artist Barbi Chan found herself in. As she wrote on her now-viral Facebook post, her daughter started having convulsions two days in to their Boracay family vacation. Worried that she had gotten a concussion from the day before, the family took her daughter to a medical clinic. To their dismay, the clinic was extremely unprepared to deal with the situation, and referred them to the nearest hospital—in Kalibo, approximately two hours away. She eventually decided to fly her daughter back to Metro Manila, but that also presented its own problems, with her calling out the air ambulance service "stupid" and "inefficient." She noted that the ambulance ("a multicab with a detachable stretcher") charged her a total of 11,500 pesos to get to the airport, which doesn't include the 6,000 pesos speedboat ride they had to take.
She closed her post by writing, "Boracay, I do not understand why you do not have a proper medical facility? According to the clinic, even patients from the small provincial hospital go to them as they have more supplies and manpower. So if someone has a heart attack, goodbye!"
(We've reached out to the clinic and air ambulance mentioned in the post, but have yet to receive a reply.)
She isn't the first to talk about a vacation turning into a nightmarish experience due to lack of medical facilities. Earlier this year, we talked about Karen Davila's own surfing experience gone wrong at Siargao.
Tourists aren't the only ones affected by this, either. Talking to other island natives, we learned that it's common enough to only have small medical clinics scattered around an island. Though we rarely hear their perspectives when it comes to matters like these, island dwellers, too, have to fly or ride out to nearby hospitals outside the island when a serious medical issue occurs.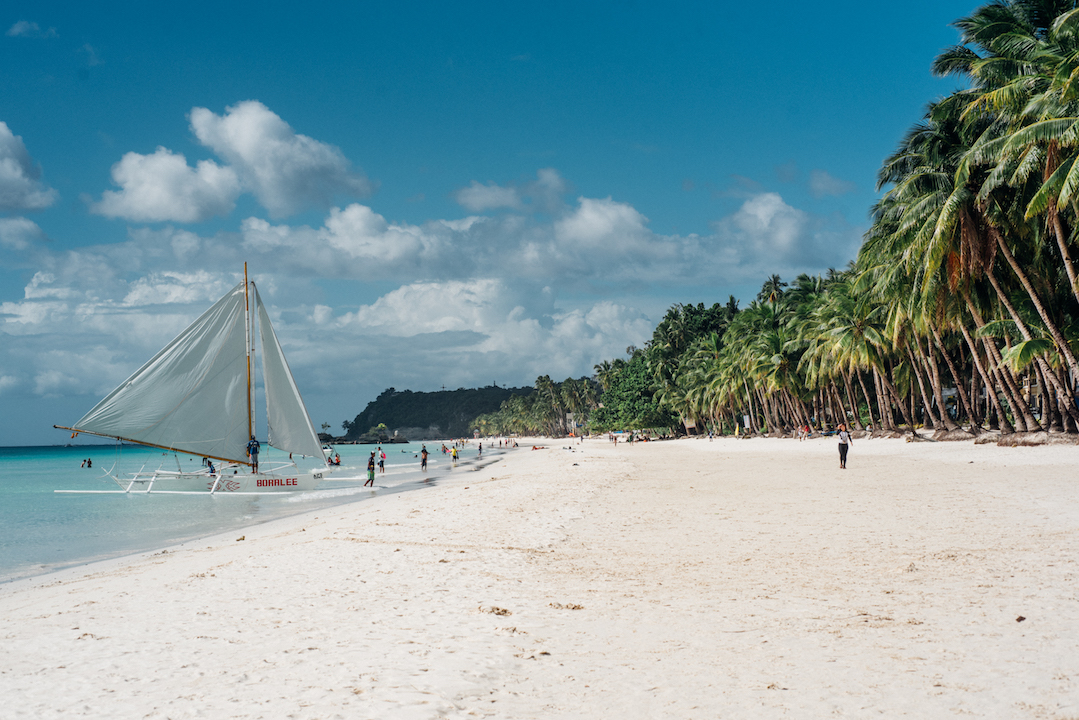 I want to say that it's the local government's prerogative to have at least one working hospital on their island, especially if it's a place frequented by tourists. However, I do realize that it's not as simple as it sounds, considering the way our government works. Still, I have to wonder: if the government could close Boracay for half a year to "rehabilitate it," couldn't they have spared some time and money to build a hospital, too?
If you're still dead-set on going on your remote island vacation, however, "not having a hospital" may not be your primary concern. Because of our built-in optimism bias, it's hard to imagine that a bad thing will imagine to you. "I'm me, after all," you might say. But just in case, here are some things you should keep in mind before you put on your beach sandals and sun hat:
1. Be insured. This may sound alarmist to you, but having insurance is a godsend during emergencies. Barbi Chan's insurance helped her pay to get her daughter to Manila, for example, which made a stressful situation a little bit less tense.
2. Have a lot of cash at the ready. While I'm guilty of not bringing a ton of cash while traveling myself, this is really helpful when emergencies come up. Some places only accept cash, and you don't want to get stuck looking for an ATM when your loved one is in danger.
3. Know the local language (or at least, be with someone who does). A lot of us have been conditioned to believe that a knowledge of English is all you need language-wise when travelling, but that can't be any further from the truth. It definitely helps to learn at least a bit of the language beforehand, lest you get into any trouble. And for people traveling locally, don't be fooled into thinking that a handle on Tagalog is enough, either. I've been to places where shady locals have tried to trick me, and said as much to their companions, thinking that I didn't understand their language. Thankfully, I did, and I was able to avoid unsavory situations.
Photos courtesy of JP Talapian, from our article on finding the right hotel in Boracay.
Get more stories like this by subscribing to our newsletter here.
Read more:
Where to eat in Boracay from 7 a.m. to 7 p.m.
There's a brutal ban of dogs from the Boracay beach
Boracay's back: What you need to know about the island's reopening on Oct. 26
Read more by Zofiya Acosta:
FYI, Boracay isn't your personal dumping ground
Christmas is cancelled: snippets from a broken family kid
We visited these underrated Japanese cities—and here's why you should, too
TAGS: barbi chan boracay lack of hospitals medical facilities responsible traveling tourism travel