It no longer comes as a surprise when restaurants decide to update their menus. After all, cuisine is constantly evolving—so are people's tastes. But updating a menu isn't just about making things trendier or flashier, as Marriott Manila's Man Ho proves.
The Cantonese restaurant, now two years old, rolled out several new dishes on their menu along with the change of leadership in their kitchen, which is now headed by chef Chan Chi Fai. Now among Man Ho's selection of Hong Kong classics are refreshing takes on the cuisine, starting from the appetizers down to the dessert.
Take the shredded chicken with jellyfish. The "salad" is a notch higher than the often disregarded jellyfish side dish, putting the seafood at the heart of the plate. It's chewy with a bit of crunch and spice. Eat it with a few leaves of cilantro for extra flavor.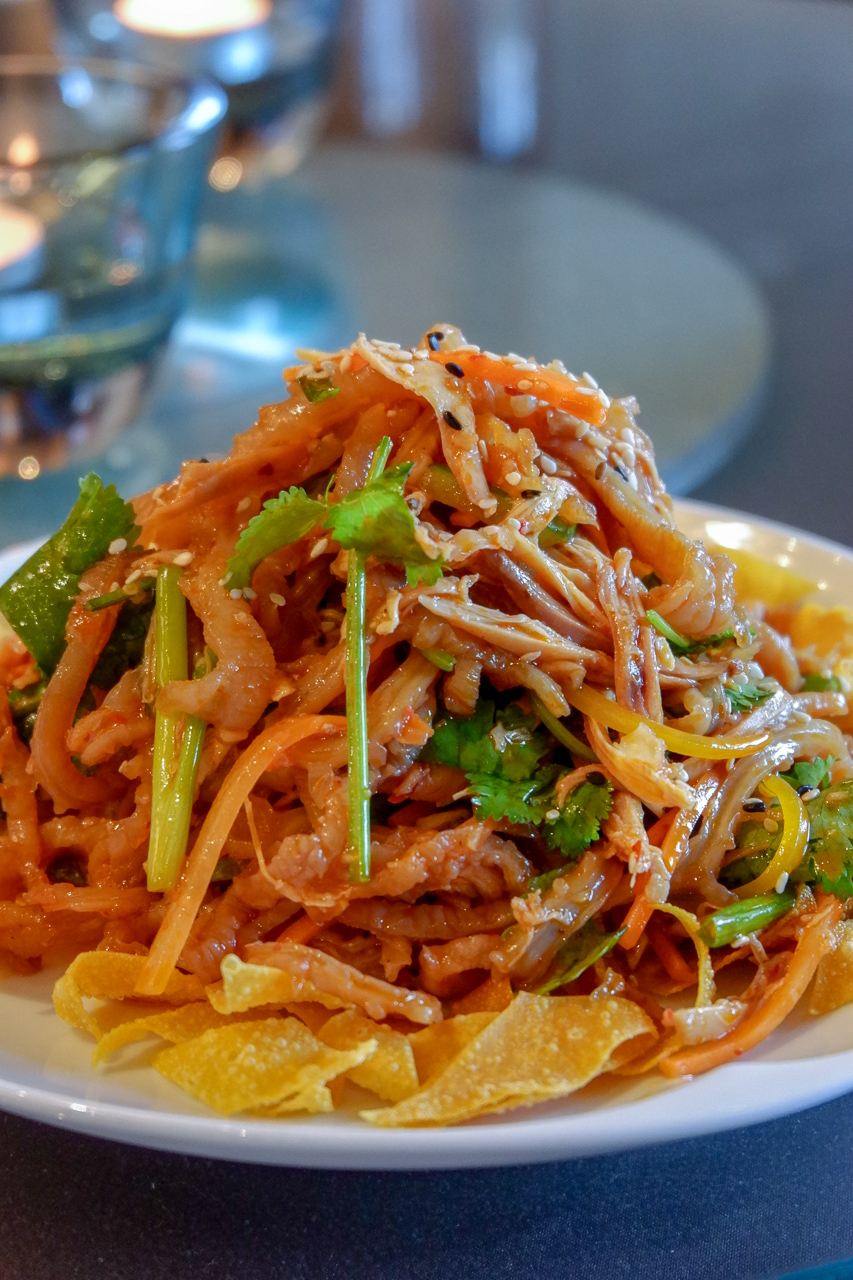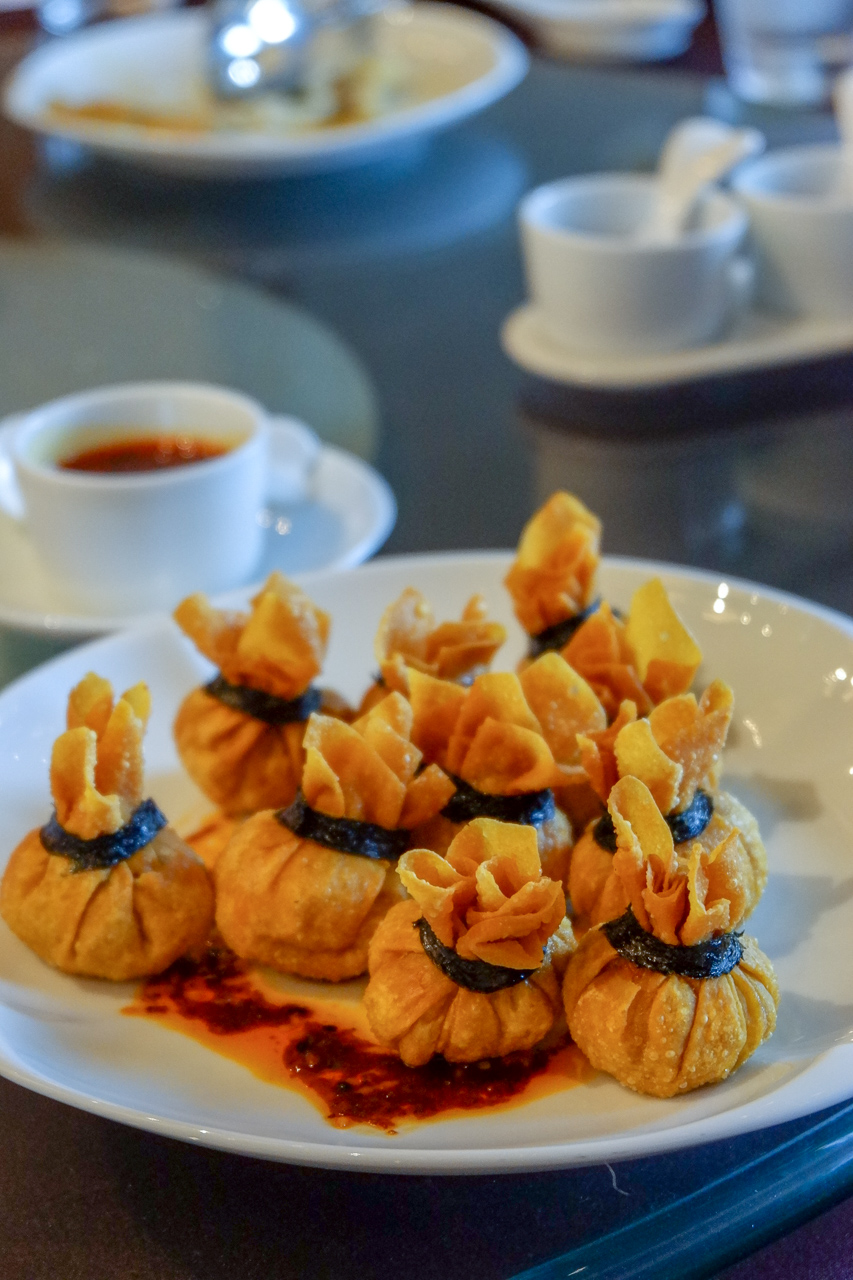 For something a little more modern, try the wok-fried French beans with salted egg yolk coating. It's a simple and straightforward appetizer that basically rides on the salted egg trend—which at first might make you roll your eyes. But a bite of the coated French beans proves it's more than just hype. (If they honestly sold these in takeaway bags, I'd buy a few and munch on them everywhere as a snack…)
They also have a different spin on dumplings with their wok-fried pork parcels with Szechuan chilis. The "parcels" have a crisp, fried siomai wrapper exterior, hiding balls of flavorful, savory meat, which give a small, satisfying burst as you bite into them.
Meat-lovers also have something to look forward to in the new menu, through the slow braised Australian beef shank in Palawan honey. The beef is so tender you can even slice through it with chopsticks. It has a light sweetness to it thanks to the Palawan honey mixed in with the sauce.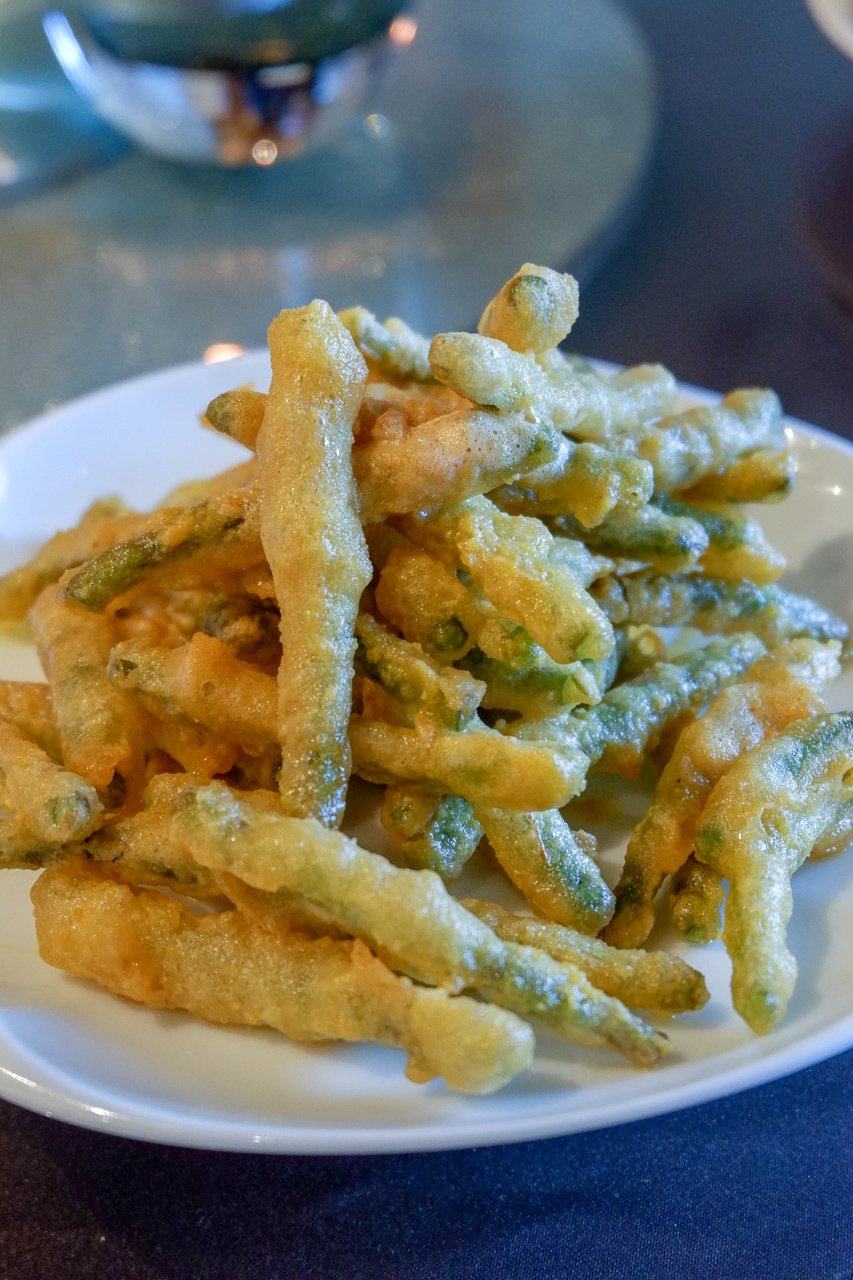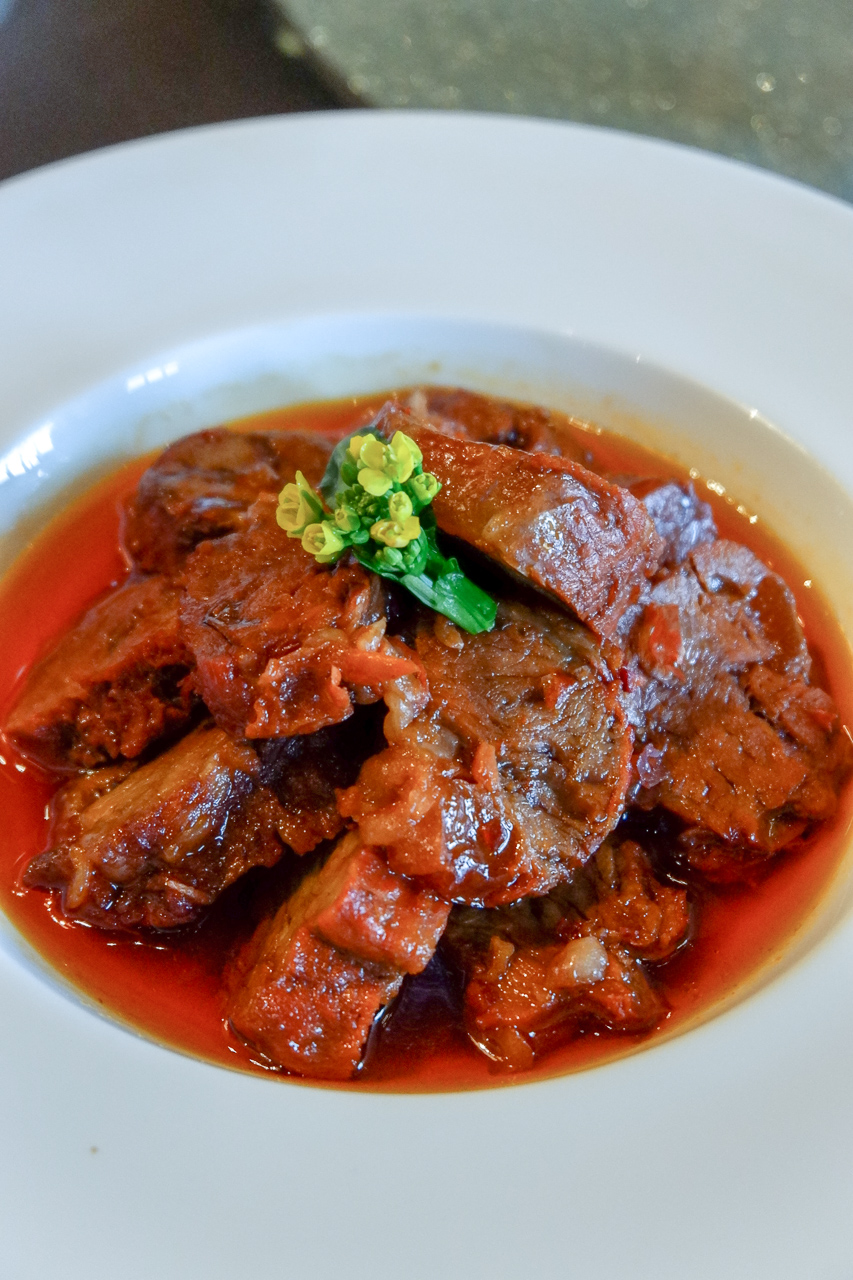 The star of the show though, as expected, is the peking duck. But unlike your usual Chinese restaurant's duck, Man Ho's version has a bit of extra showmanship. Before being carved, the duck is flambeed in 12-year-old Dalmore whiskey, giving the crispy skin extra flavor. The peking duck is then served two ways—first, the skin is carved out and wrapped with vegetables in thin pancake wrappers. Next, the duck meat can be fried in garlic.
Other new items on the menu include a mild, pleasant soup served in coconut husks, which has double boiled abalone and red dates. The abalone gives the soup some health benefits, as it is rich in omega 3, iodine, and phosphorus. It is also low in fat. Red dates, or jujube, are also known to be used in Chinese medicine to help with stress, anxiety, and even insomnia.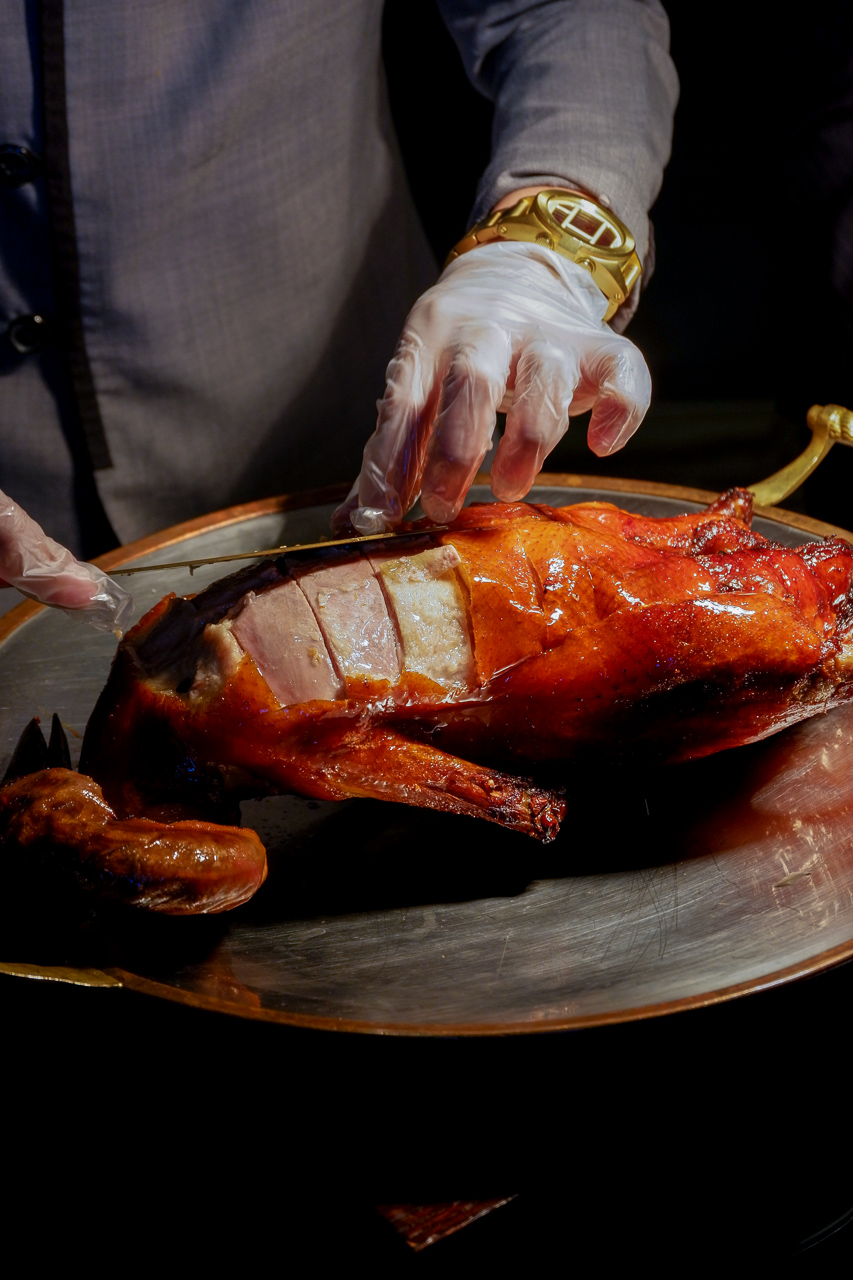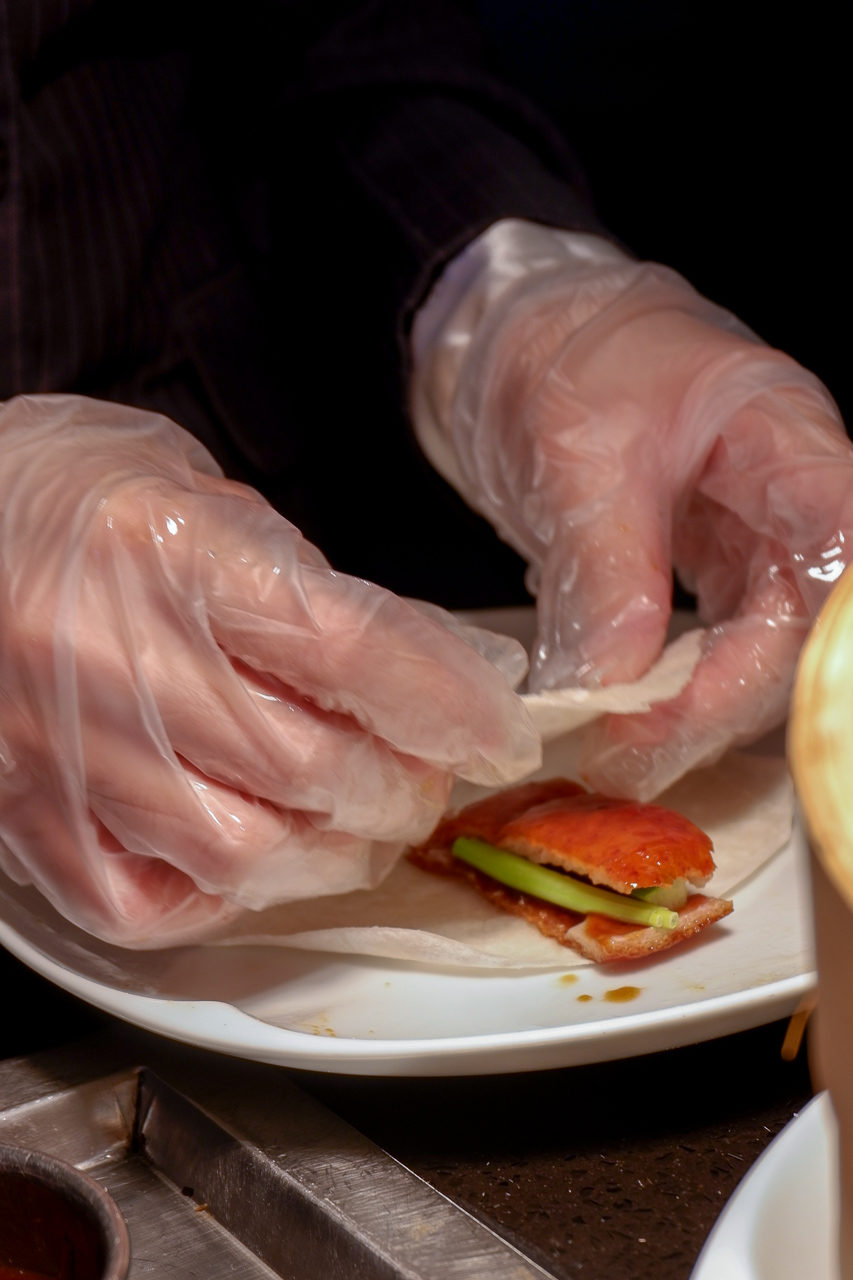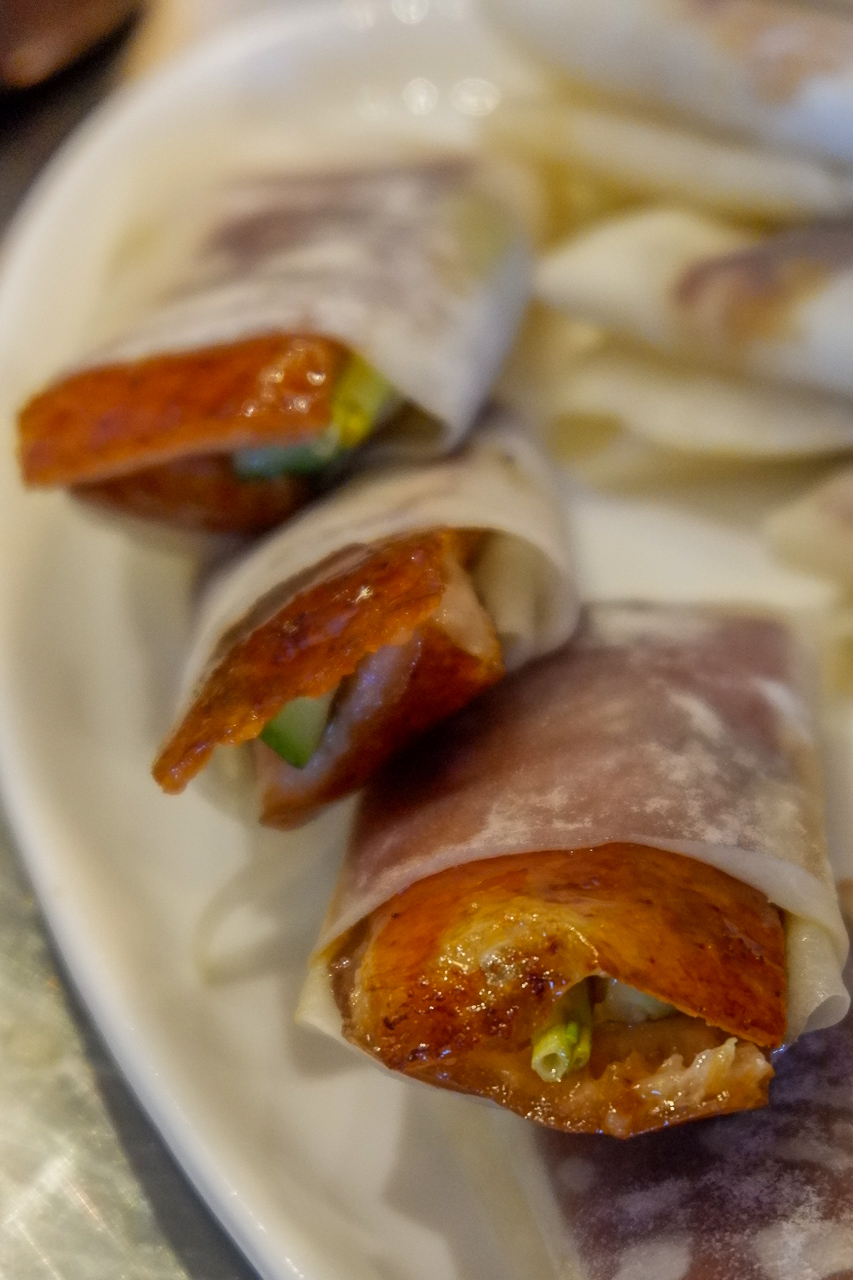 Those who miss steak can also enjoy the meat without having to switch restaurants. (Marriott also has a steakhouse. Read: Would you try a mystery steak box?) Man Ho's new menu also has pan fried U.S. beef tenderloin, which is served with black pepper sauce. For those in search of more seafood, they also have stir fried shrimps and porcini mushrooms and broccoli, as well as pan fried Australian barramundi in black bean sauce.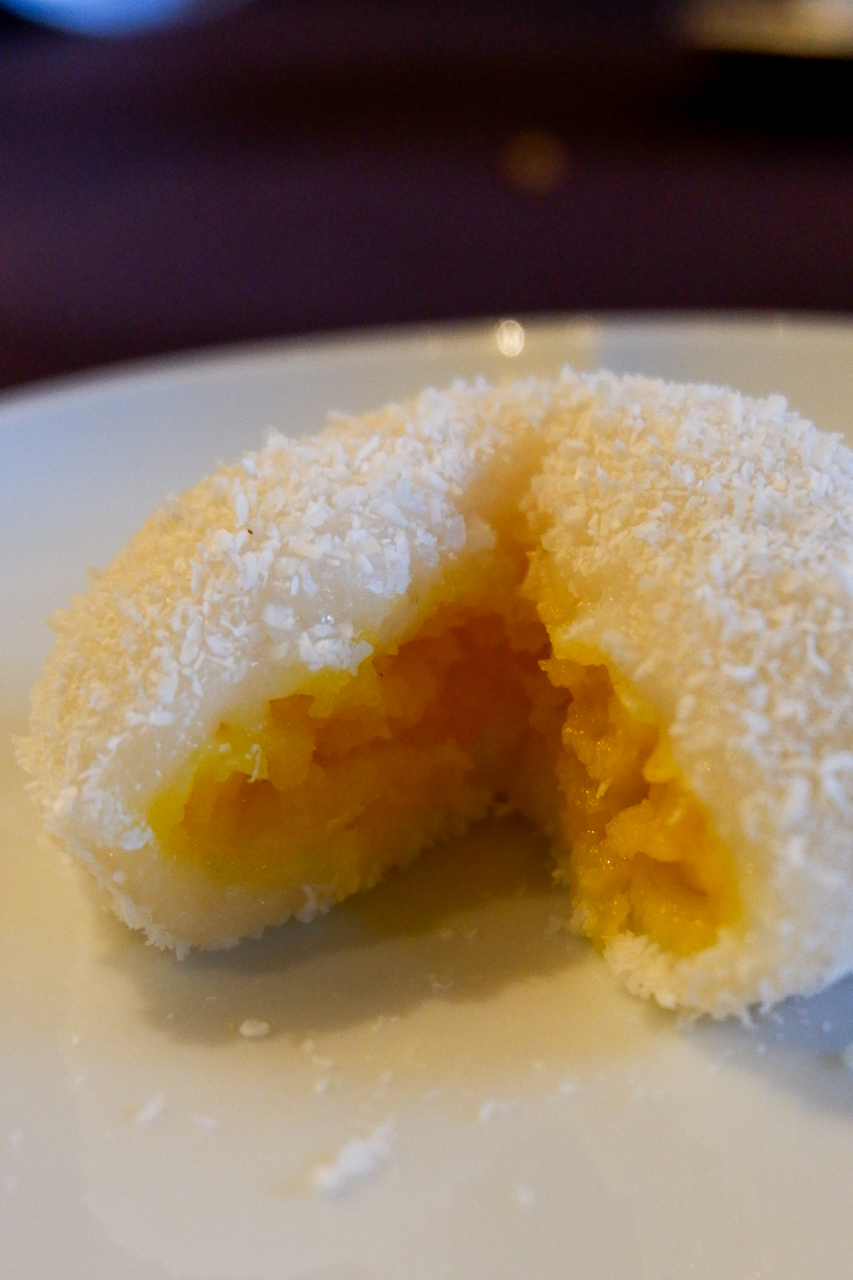 For dessert, try their take on mochi: the sticky glutinous rice with coconut is soft and chewy, but comes with a tasty center. Made of salted egg yolk and custard, the center tastes mild but is enough to clear the palate from all the savory flavors from the mains.
Get more stories like this by subscribing to our weekly newsletter here.
Read more:
There is no chop suey in China—and other dishes that aren't actually Chinese
This Chinese chef can make hand-pulled noodles in two minutes
My great grandfather's house will be a heritage site in China
Read more by Pauline Miranda:
Eat your way through Chinatown for P500 or less
Self-heating instant noodles, cucumber Lays, and other snacks at this hidden Chinese Mini Mart