Last time, Nolisoli drove with Toyota to the culinary capital of the country, Pampanga, in search of authentic Kapampangan fare. 
[READ: 4 restaurants in Angeles City to visit for an authentic Kapampangan food trip]
From that trip to the north, we took the 2019 Toyota Vios XLE down south, rediscovering Lipa City, Batangas with chef Anton Amoncio who's just as interested in exploring the municipality as we were. And although we only spent half a day there, we knew right then and there that we would eventually come back for more.
[READ: Where to go, what to do, and what to eat in Taal, Batangas]
Normally, on a good day without traffic, Manila to Lipa takes two hours. Road trips today are usually reserved for SUVs and AUVs that can accommodate upwards of six people. But with the worsening traffic and shrinking parking spaces, who really uses big cars anyway?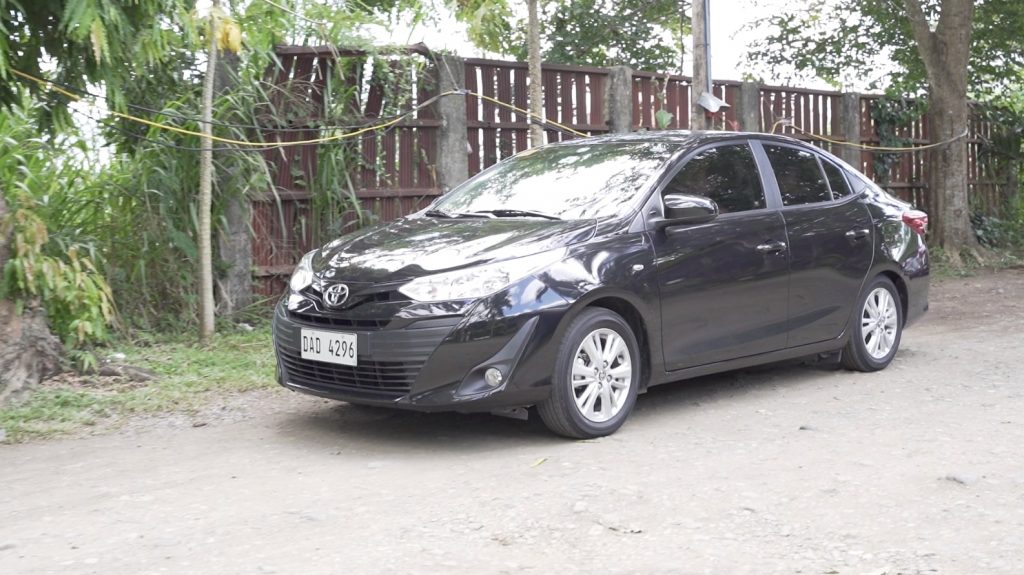 It's actually small, four-to-five-seater sedans that take over Metro Manila's roads because of their versatility and mobility. Take, for example, the car we took on this trip, the 2019 Toyota Vios XLE. Its size may be suited for urban exploration but its fuel efficiency and 17-inch alloy wheels make it a viable contender for long-distance driving.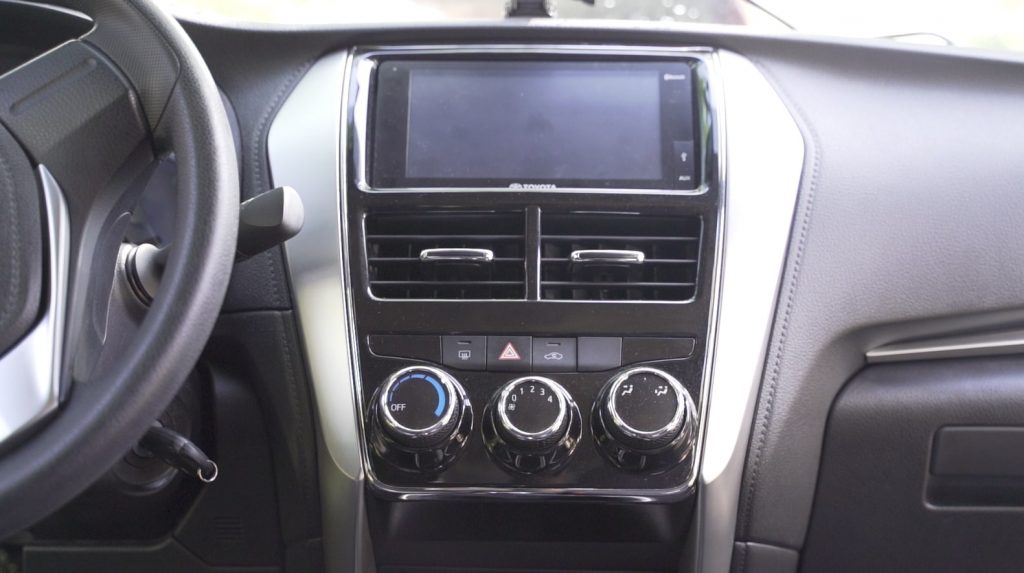 Here's a breakdown of our trip to Lipa City, Batangas riding the 2019 Toyota Vios XLE, proving that a road trip in a sedan in 12 hours is possible.
7:00 a.m.
Pinkie's Farm
Marawoy, Lipa-Alaminos Road, Lipa City, Batangas
0918-9999555
pinkiesfarm.com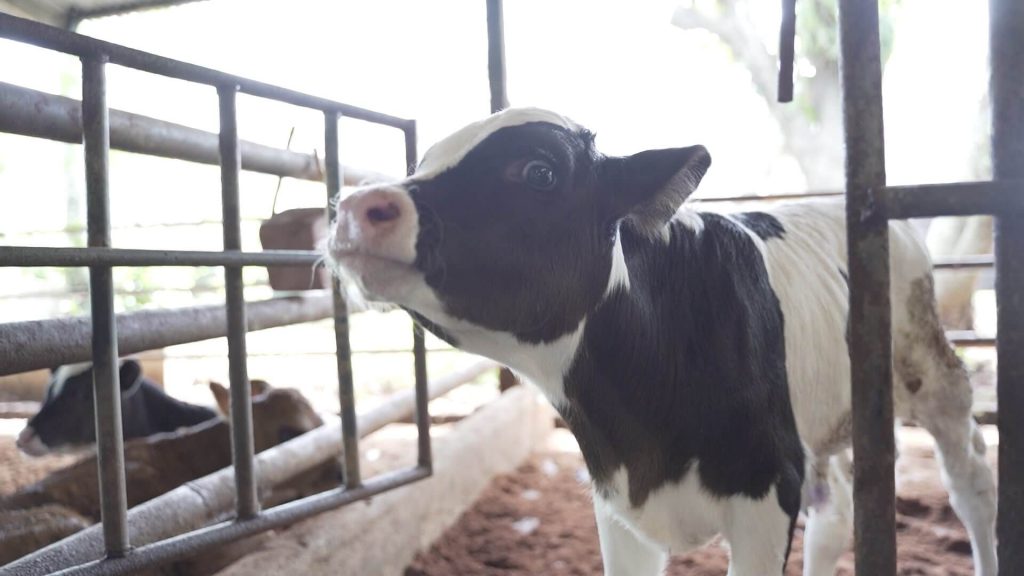 We often forget that amid the growing evolution of Lipa, the city also brims with greenery. One of which is Pinkie's Farm, a dairy farm that was started in 2009 with just three cows but has now expanded to close to 50 mixed breeds. 
Apart from manufacturing milk, Pinkie's also welcomes visitors and takes them on tours around the cow barns, where they can milk and feed mature cows like we did. As a reward for our hard work, we got to try out some select dairy products that Pinkie's is known for like fresh milk that they sell the old-fashioned ways: in returnable bottles. And it's not just plain milk. They have flavored variants like coffee, mango, and chocolate. They even have other products like yogurt, butter, and cheese, too.
We were also told that apart from guided tours, Pinkie's also offers culinary activities like cooking demos on how to make buttermilk pancakes, kesong puti, and pastillas.
9:00 a.m.
Café de Lipa
32 San Carlos Dr. Mataasnalupa, Lipa City, Batangas
+6343 756 1716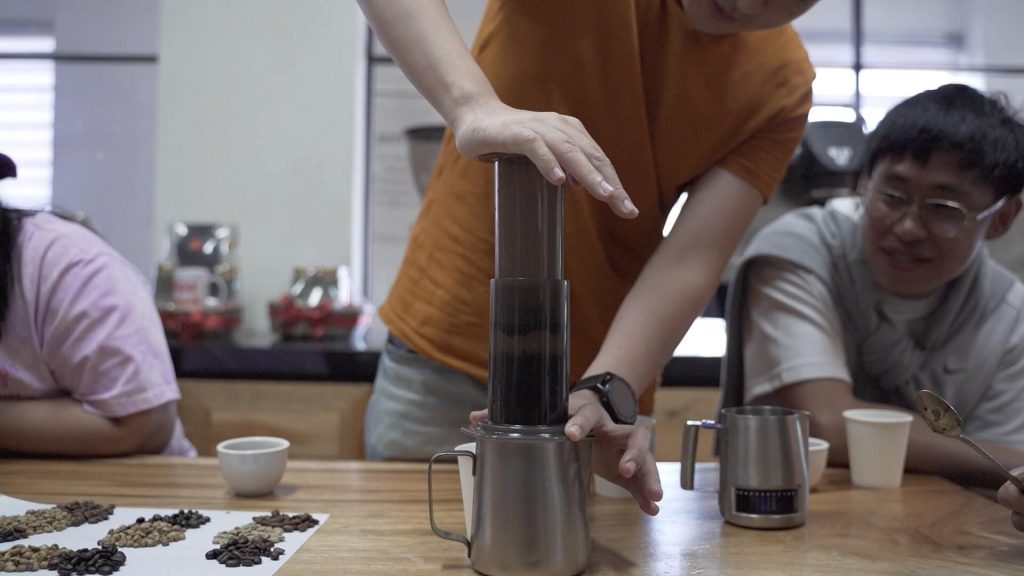 According to the descendants of Segunda Katigbak, famed beloved of Jose Rizal, whose home we visited last August, there was a point in history when the town flourished because of the coffee boom.
Sacks of coffee were exported from Lipa to various parts of the country and even overseas at extreme volumes that residents and coffee farmers ended up extremely rich. We're talking sacks upon sacks of gold paid for coffee and ridiculous amounts of diamonds.
As such, we found it fitting to include in our itinerary a storied coffee house called Café de Lipa, which traces its origins to the family who helped propagate the Liberica beans or what is now known as kapeng barako. Today, it has branches even in Manila.
At its headquarters in Lipa, you can partake in a cupping session like we did, where we tried out beans of various species from the fruity Excelsa to the strong Liberica, to varying levels of roast. 
After smelling the different aromas and tasting the varied flavor profiles, we brewed coffee grounds using a vacuum press called the AeroPress, which, when used, keeps essential oils from roasting and integrates them into the final brew using a stainless filter. 
2:00 p.m.
Milea Bee Farm
Kurba Rd., Lipa City, Batangas
0917-7146843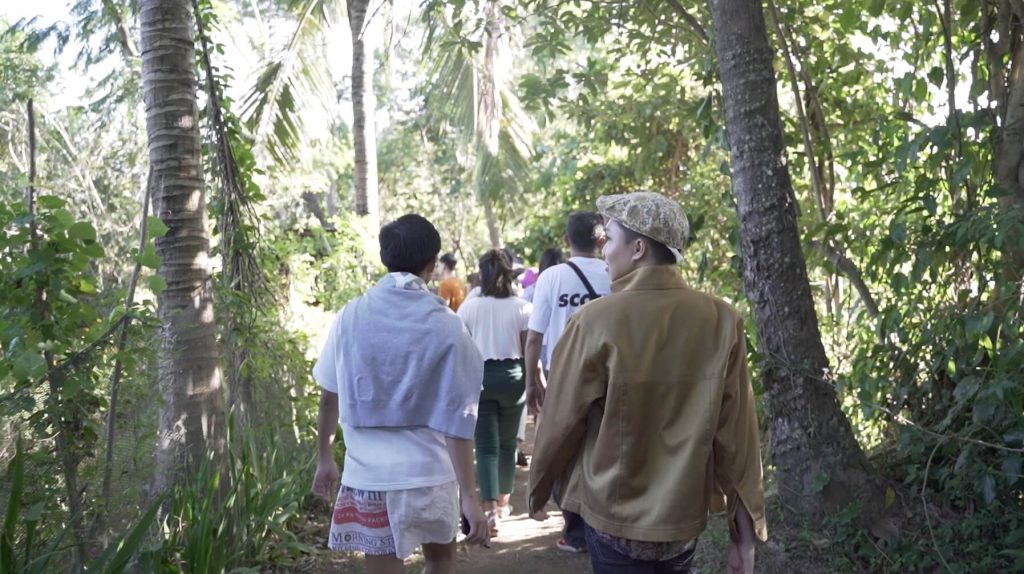 One of our favorite destinations on this trip was Milea Bee Farm because it is surrounded by so much greenery. Just how much? Well, we had to go through narrow (read: barely finished) roads—not an easy feat for a sedan, but we managed anyway.
The path to the farm wasn't easy either. That is after we got off on the main road and walked some 500 meters to a secluded compound with lush greenery. Inside, guests are welcomed in the shop where various honey- and beeswax-based products were sold: skincare, personal hygiene staples, and even edibles.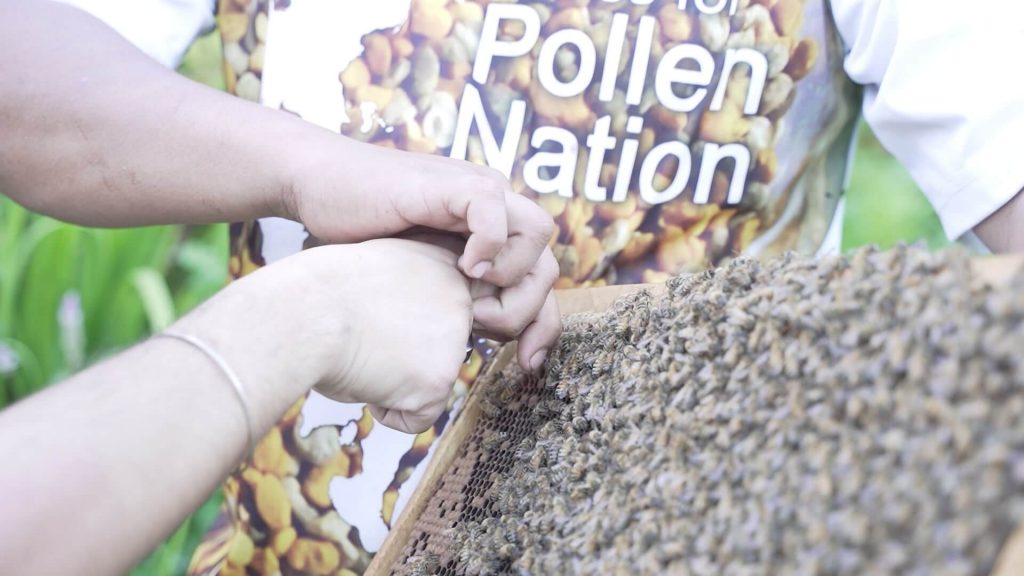 But what really piqued our interest was the organic farm where they grow various fruits and vegetables including the rare vanilla bean, a "miracle fruit" called calabash, and many herbs and spices.
We also got to interact with stingless bees and taste honey straight from the hive, which is as fresh as it could get. Fortunate, none of us got stung. 
5:00 p.m.
Lakan Distillery
Brgy. Bulaklakan, Lipa City, Batangas
lakan.com.ph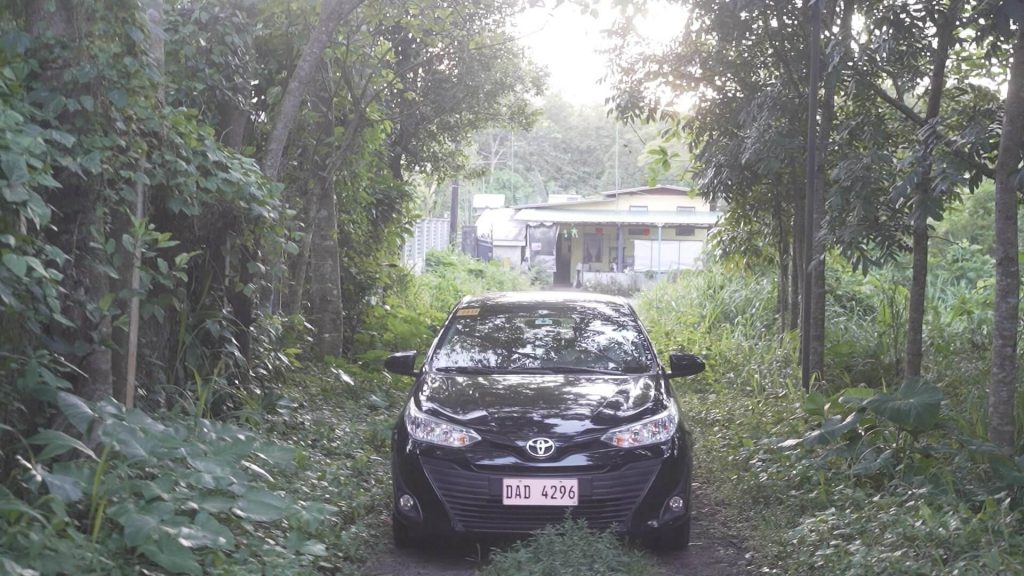 By the time we got to our last destination, it was already sundown and some dirt roads leading to the distillery were unlit but the good thing was that the 2019 Toyota Vios XLE  was equipped with daytime running lights and LED fog lamps that illuminated the way.
Luckily, when we reached the entrance to Lakan Distillery's coconut plantation there was still ample light to witness how lambanog is made.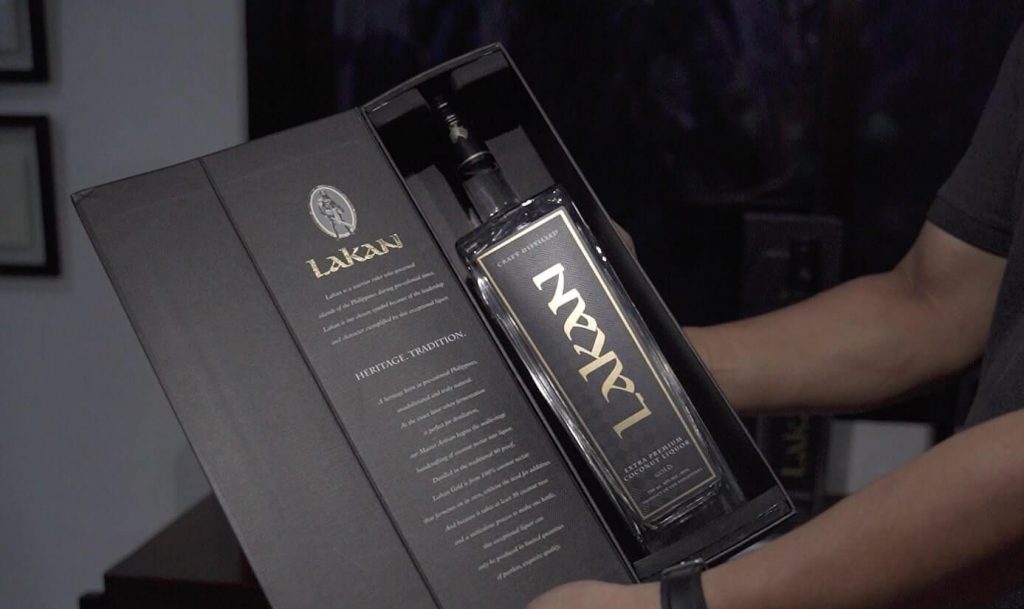 A little backgrounder: Lakan Distillery is the producer of the only Food and Drug Administration of the Philippines-licensed lambanog in the country that's a product of a decade of research. Lakan's line of premium lambanog is also no stranger to international accolades. In 2015 and 2017, Lakan was awarded gold by the prestigious Monde Selection International Quality Institute at the World Selection of Spirits and Liqueurs. In 2016, the Lakan Extra Premium Lambanog was awarded a silver medal by the New York World Wine and Spirits Competition.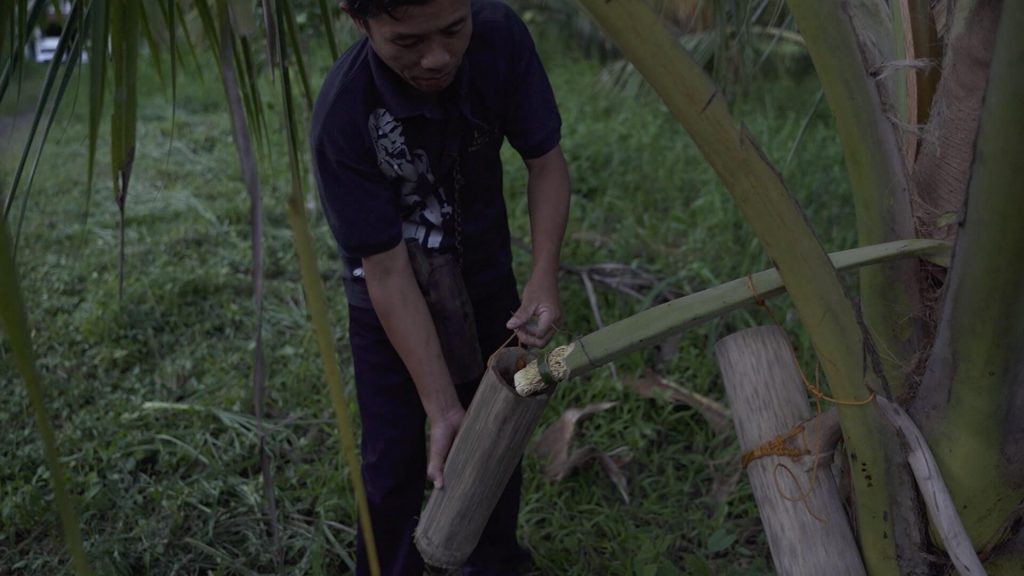 So back to the process. Each day a mangangaret does the rounds twice, one in the morning and one in the evening, to collect coconut nectar from young coconut blossoms. It takes around 40 trees to make a liter of lambanog. This required volume has recently increased due to climate change, said one of the caretakers. The sap is then distilled to its purest form, which explains why, compared with other liquor, lambanog is smoother and doesn't give a bad hangover after.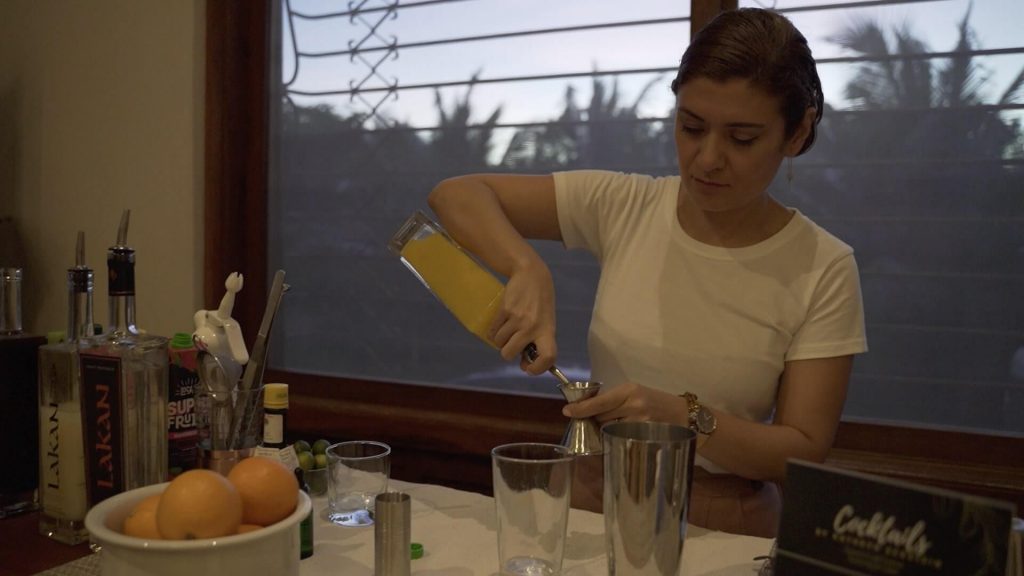 What we really had fun doing at the distillery though was sampling the new selection of lambanog cocktails using the Lakan Bronze label. The concoctions combined familiar cocktail flavors with local ingredients and nostalgia. For one, all the drinks were in Filipino, like the Aplaya Muni-Muni, a fruity mix of Lakan Bronze, dragon fruit juice, lychee syrup, and calamansi.
We toured all these spots in 12 hours with a full tank, and by the time we were headed home, there was still more than a quarter left—one of the strengths of the 2019 Toyota Vios XLE, after all, is fuel efficiency.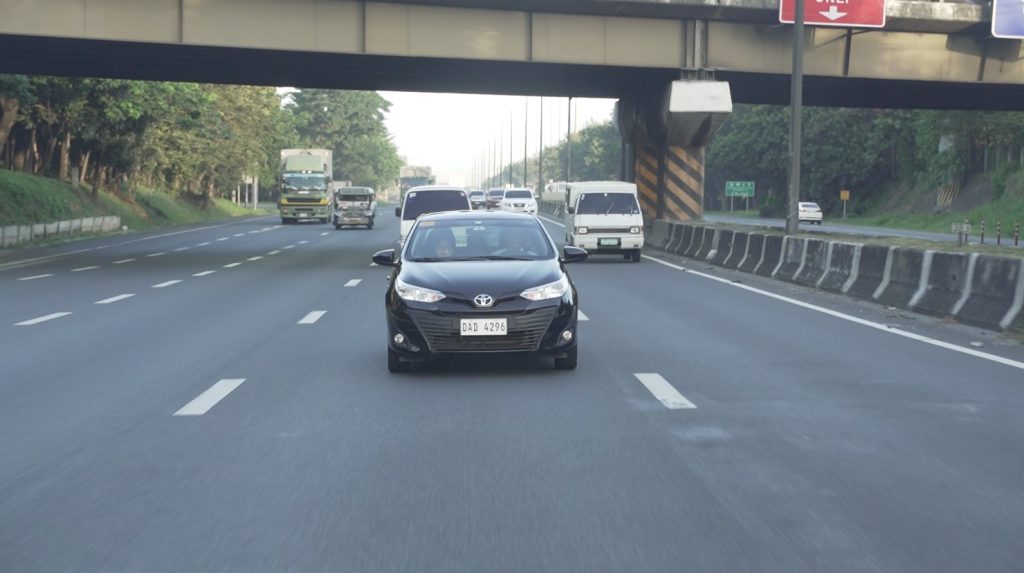 This long-distance, half day trip just proves how reliable a sedan is—at least the 2019 Toyota Vios XLE. As we put it at the end of the video of our trip (yes, we shot a video, too), we're so used to the idea of riding the Vios in Metro Manila as Grab cars, we take for granted the fact that it's dependable features could rival that of an SUV or an AUV.
That's all for our day tour of Lipa City, Batangas. Let us know what other places you want us to explore and we just might go there.
Get more stories like this by subscribing to our weekly newsletter here.
Read more:
Where to go, what to do, and what to eat in Taal, Batangas
6 destinations in Cavite that you need to visit
4 restaurants in Angeles City to visit for an authentic Kapampangan food trip
Writer: CHRISTIAN SAN JOSE
IN PARTNERSHIP WITH TOYOTA MOTOR PHILIPPINES