Quarantine really is a time for creating new never-before-seen recipes. So far, we've covered quarantine food trends like sushi bakes and many a-fascinating desserts that captured the hearts of many home cooks along with ingenious new dishes that chefs are making—we are certainly not over that foie gras French burger.
In the US, where Filipino food has only recently picked up mainstream steam, Filipino-American chefs are also whipping up great things that are worthy of being proud of.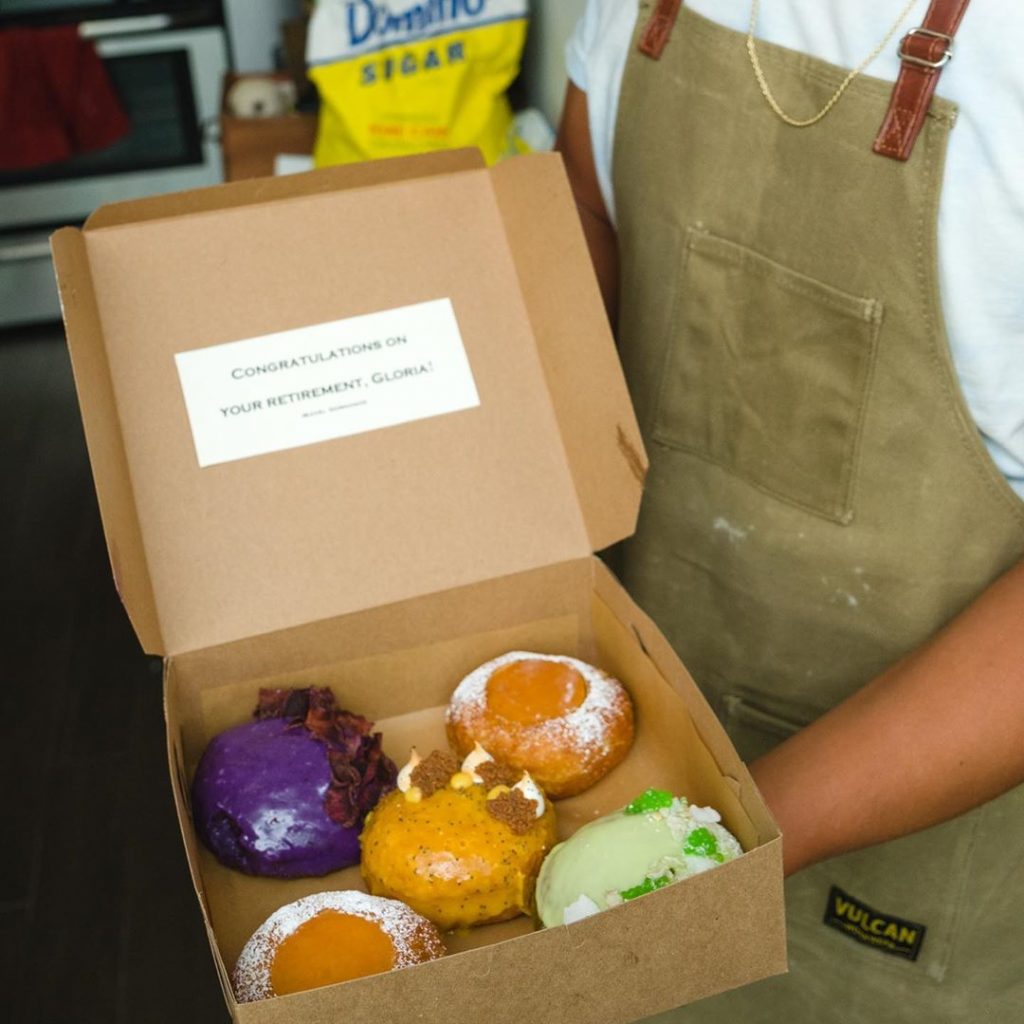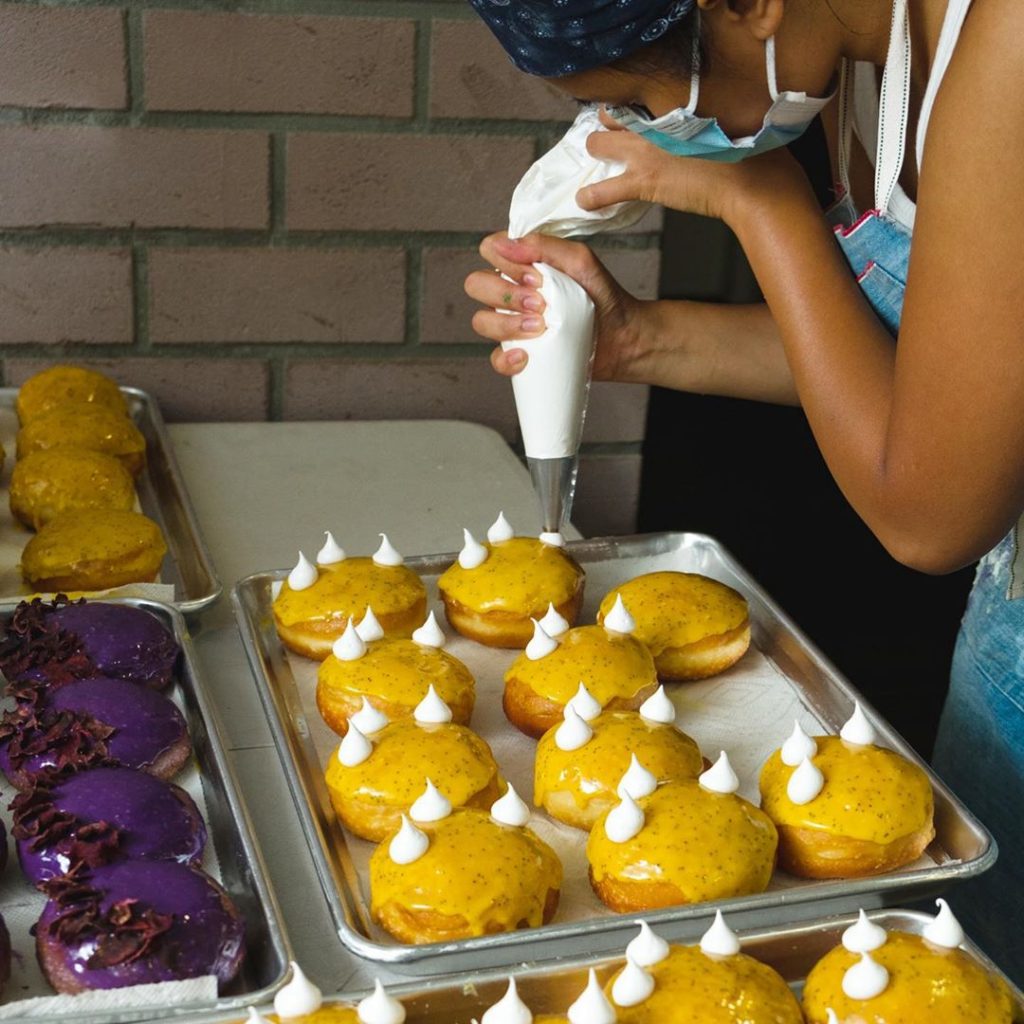 One of them is Eleven Madison Park alumna Kimberly Camara, who after being affected by the series of closures due to the COVID-19 pandemic put up an online-only bakery called Kora, that's attracting many patrons with its uniquely Filipino take on dessert.
In fact, New Yorkers are eating up Camara's concept so much that their doughnuts—which by the way are not any ordinary doughnuts but we'll get into that later—have an 800-person waitlist according to Camara.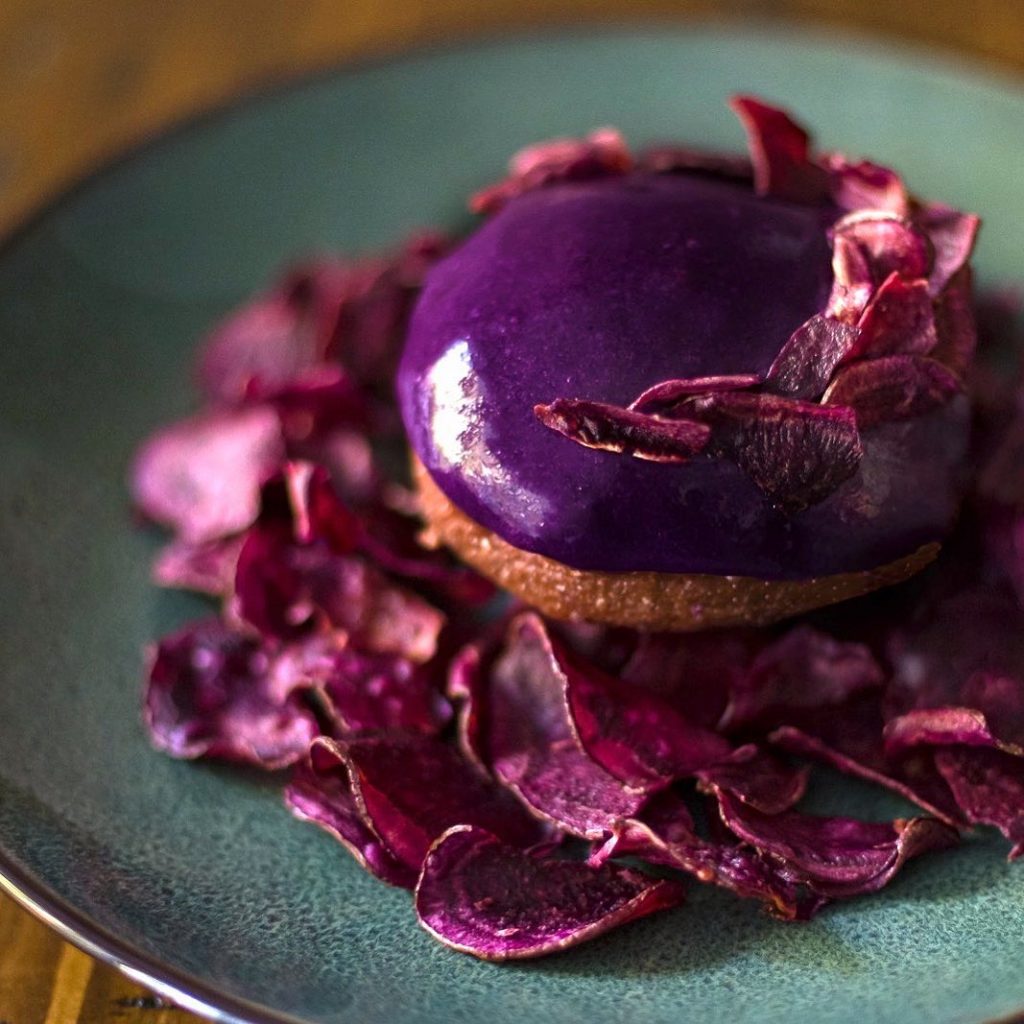 Available for order only once a week through a Google Form, Kora's doughnuts are priced at $6.50 (roughly P300). But before you dismiss these pastries as overpriced, know that there is a reason why people are going crazy and are literally waiting on it.
Camara and her co-founder Kevin Borja make these doughnuts with unfamiliar Filipino flavors—at least to a white man's palate. Sure, there is an ube flavor (I mean who doesn't love purple yam?) but there's also—among many other unique flavors—halo-halo, maja blanca, turon, itlog na pula, sans rival, champorado, calamansi, leche flan and buko pandan. Plus, Kora also drops a new flavor every week.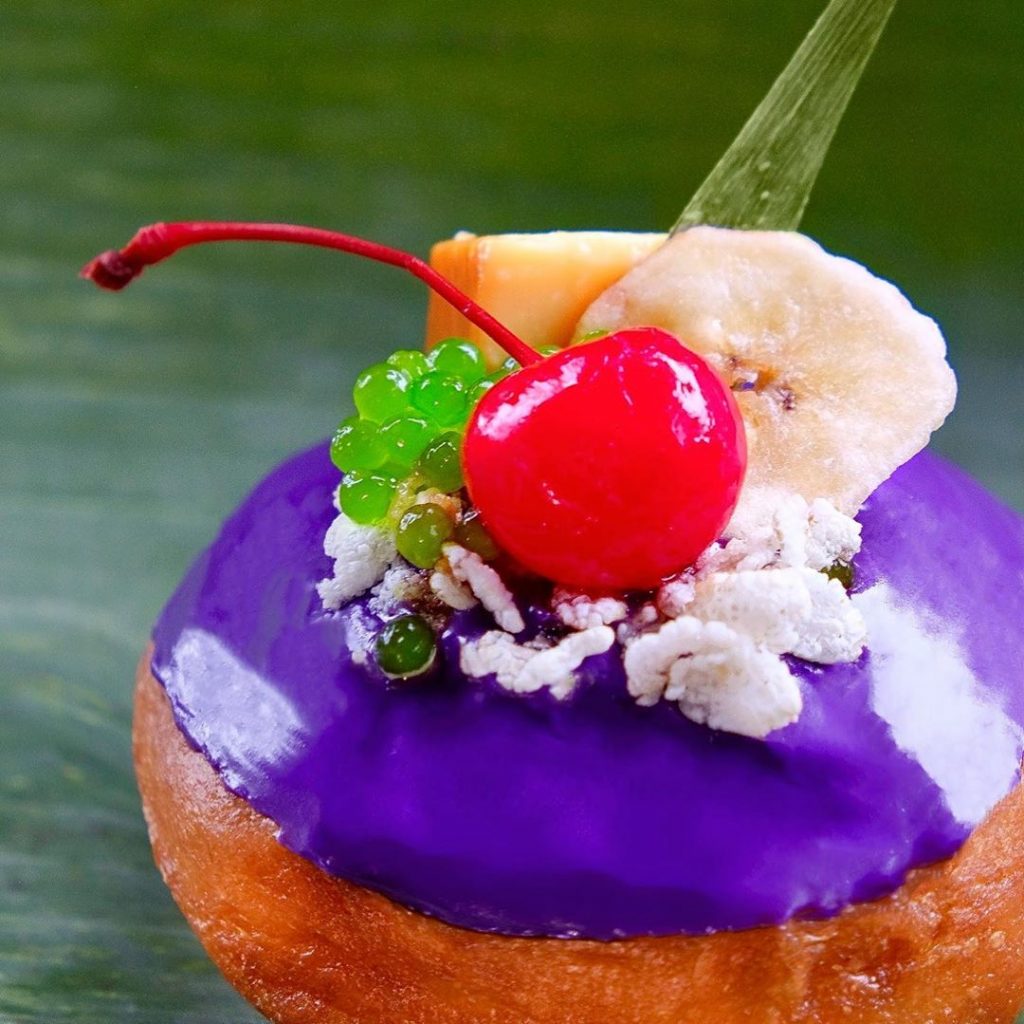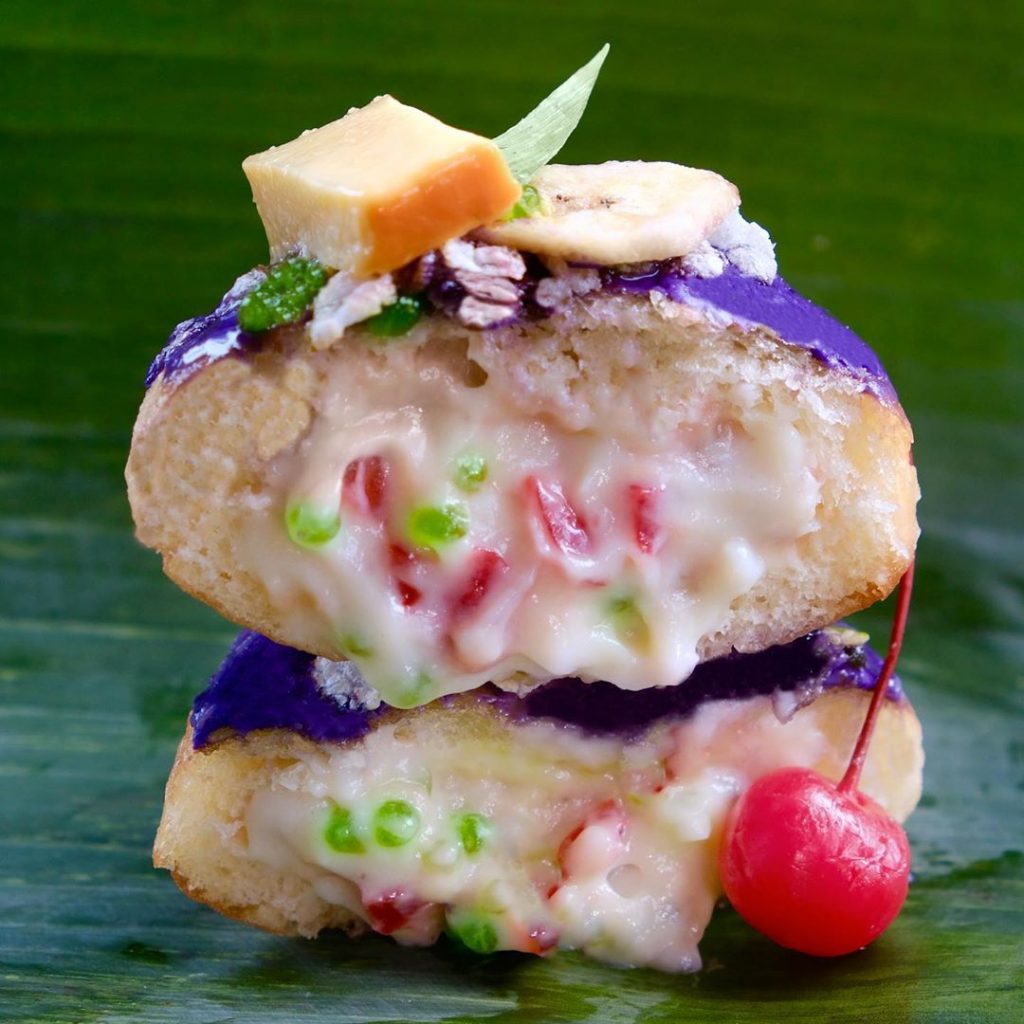 [READ:
ICYMI: Poison has champorado and tuyo donuts
]
These flavors are not just hastily put-together assemblage of ingredients either. They are as close to the real thing as you can get. Take the halo-halo for example, the brioche bun is filled with classic halo-halo mix-ins like flan, pinipig, banana chip and sago, and whipped with coconut cream and ube glaze. There's even a maraschino cherry on top!
In an interview with Eater, Camara says, "I feel like there's always more that could be done with [Filipino food] and more that people can learn about.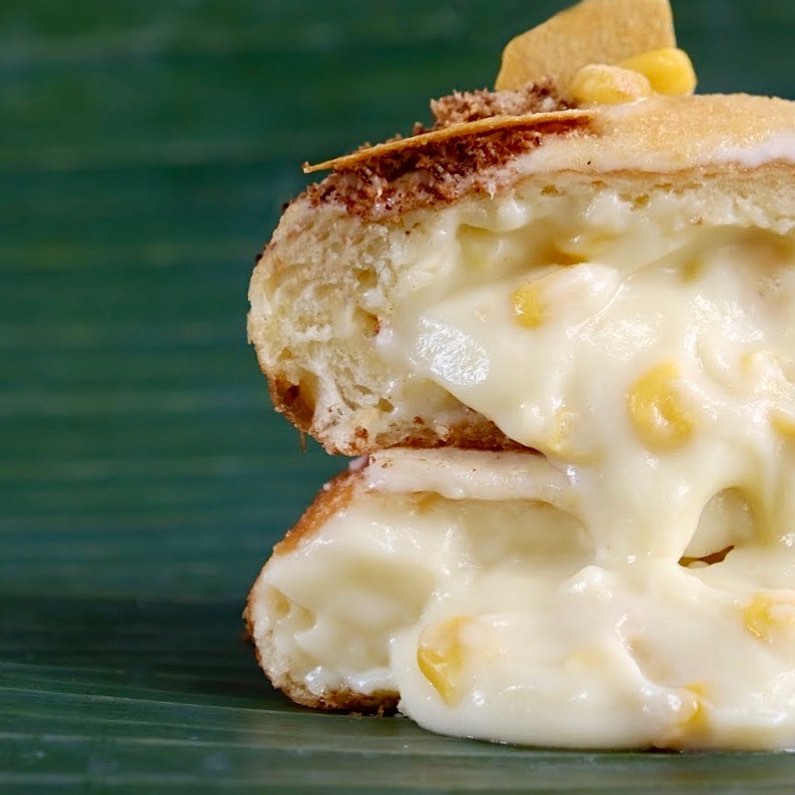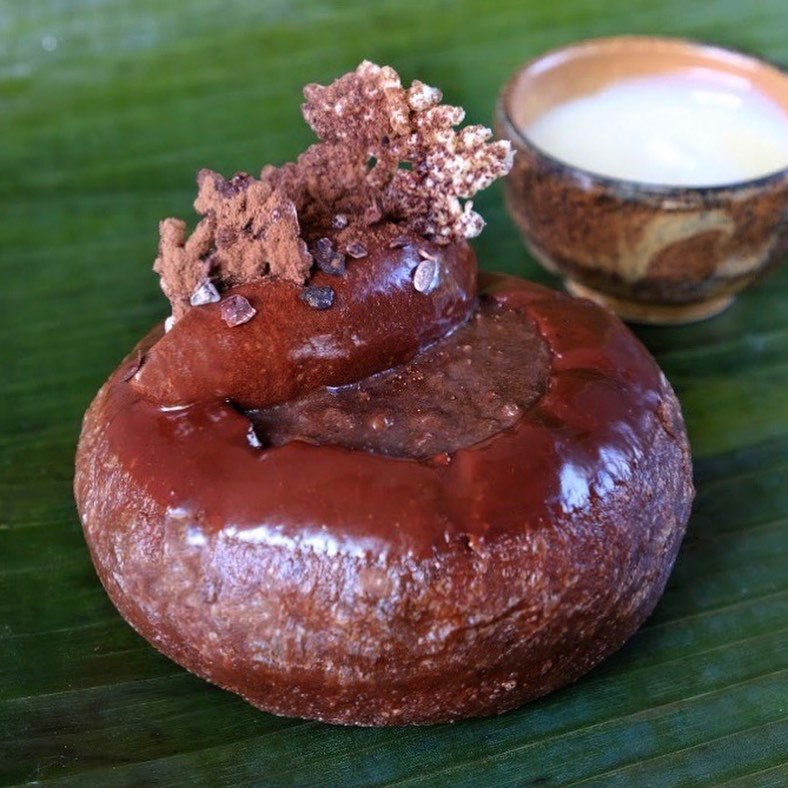 "I knew ube was one of those gateway flavors that people like to buy," she adds. "But what's going to make these doughnuts special is once I start bringing all the other Filipino flavors."
Sadly for us Filipinos in the motherland, these doughnuts are only available in New York. But you know, we can also do it ourselves given we have the ingredients within reach. So please, please, local pastry chefs and home bakers give us something like this if not better.
Photos courtesy of Kimberly Camara and Kora
Get more stories like this by subscribing to our weekly newsletter here.
Read more:
Polvoron and milk tea as donuts? These pastries will be part of your hole-y grail
This bakery has pan de coco and donut—in just one pastry