Gifting material things that suit your loved ones' interests or personalities for Christmas is nice, but how about giving them something intangible, like the chance at a better future? You might not be a divine being to guarantee that, but there's something you can do to help—and that's by taking care of the environment.
Non-profit youth organization Kids for Kids PH offers a way to make this unconventional yet practical and meaningful idea possible for the holidays. Hoping to help mitigate the climate crisis, the group collected different initiatives for its holiday project called Gifts Good For Planet. 
"Through these gifts, we bring hope and joy to you and your loved ones, as well as to the generations to come through a healthier environment," writes Kids for Kids PH.
Adopt a Mangrove
View this post on Instagram

Among the initiatives for the project is Adopt a Mangrove, for which the organization partnered with the municipality of Del Carmen, Siargao. With a mangrove forest that extends to over 4,000 hectares, the municipality has been declared part of Siargao Island's protected seascape and landscape. It also houses 44 out of 54 mangrove species worldwide, including some rare and endangered ones.
For P250, you can help plant 30 more mangroves in the area and receive an information ebook and digital certificate from Kids for Kids PH for each purchase, too. 
If you have a bigger budget to spare, you can also purchase their P500 package which will help plant 60 mangroves, or the P1,500 package which will help plant 180 mangroves. Aside from receiving an ebook and digital certificate in return, these packages will include an e-postcard as well.
Adopt a Coral
View this post on Instagram

Another initiative from the organization's project is Adopt a Coral, which is done in partnership with coral reef monitoring and education organization Reef Check Philippines. Aside from letting you adopt corals in Calatagan, Batangas for P750 and P1,500, Kids for Kids PH will also distribute diving manuals and children's books about marine conservation in the area with every purchase.
Hopefully, this initiative helps the reefs of Calatagan recover after the country's western coast suffered massive coral bleaching last June.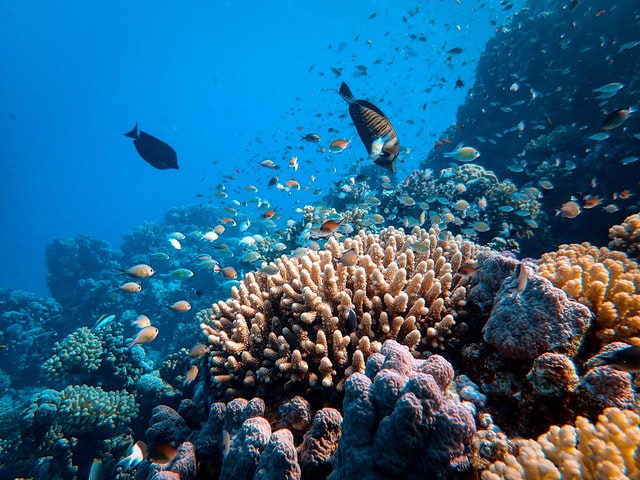 Other than mangrove and coral adoption, the non-profit organization also partnered with Museo Pambata in Manila for a "green space in the city" fundraiser. Through this initiative, you can help plant flowers like lantana, sunflower, marigold and zinnia around the museum's grounds.
To adopt mangroves and corals or help fund Museo Pambata's garden, fill up this form and pay via GCash, BPI, BDO or PayPal within 48 hours.
Header photo by kmarius from Pixabay
Get more stories like this by subscribing to our weekly newsletter here.
Read more:
PSA: Leave corals in the ocean
LIST: NGOs you can volunteer for to save our oceans
Dreaming of an eco-friendly Christmas? These plantable gift tags can help
Writer: YANN MAGCAMIT