Kimchi is one of the greatest contributions of Korea after Kpop—or was it China? While it is clear that this fermented dish is South Korea's national dish, China, in recent years, has been claiming it as their own. More on this rift here.
Anyway, to give you a picture of how much Koreans love their kimchi: In 2008, the country sent off its first astronaut into space carrying this pickled cabbage.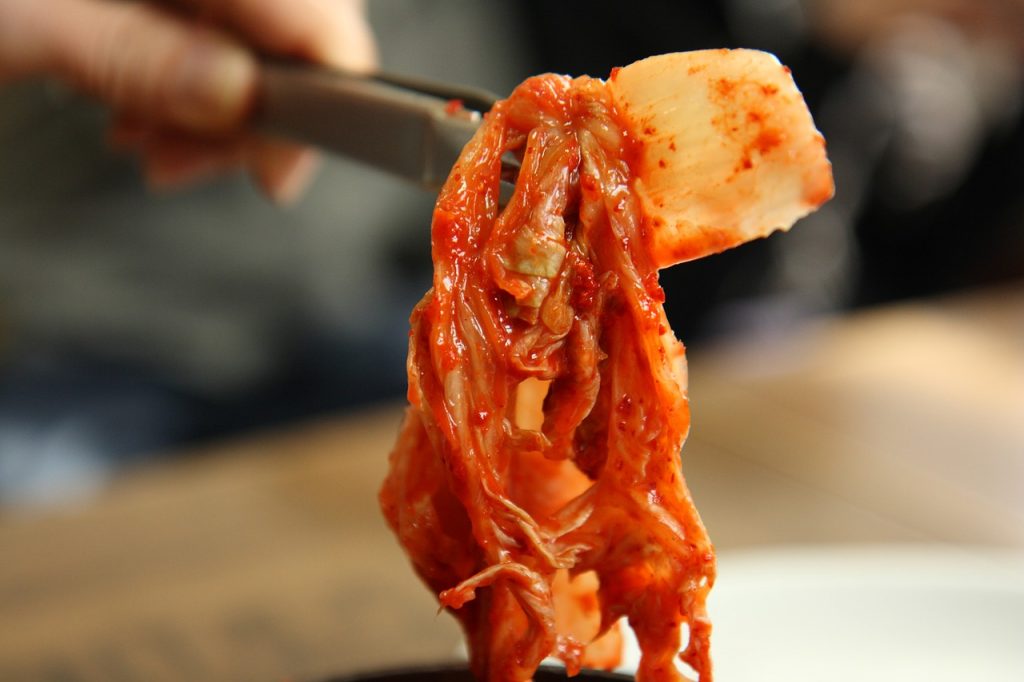 It was only in the last 100 years that kimchi broke out of Korea and became a must-have kitchen staple around the world, including our country—thanks in part to the rise of Koreanovelas and Korean barbecue restaurants.
What's not to love about kimchi? Eating this fermented dish is linked to gut health, among many other nutritional benefits.
Flavor-wise, the mixture of napa cabbage, radish, carrot, green onions, chives, garlic, ginger, onion, fish sauce, salted shrimp, hot pepper flakes, salt, rice flour and sugar (that's the long list of traditional ingredients) results in a refreshing, slightly acidic and spicy fare that goes well with many dishes—Korean or not—and pretty good on its own. 
Once each and every ingredient is wholly incorporated into each other, you can actually eat it then, but some recommend letting it "ripen" or ferment for a few days to fully develop its flavors.
Quick kimchi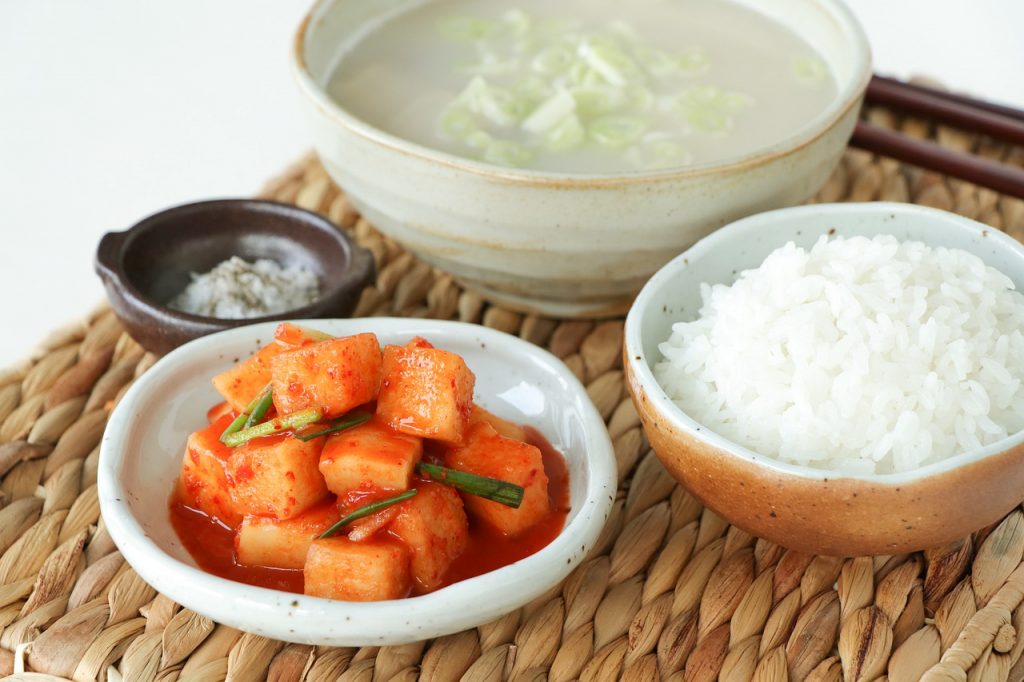 Here's the thing—or at least what I learned from reading New York Times' recipe developer Eric Kim's trick to skipping all that fermentation time without compromising on kimchi's flavor—you can actually make instant kimchi.
"Technically these are not kimchis but muchims, which can refer to any number of 'seasoned' or 'dressed' salads or other preparations. Since these quick versions bypass fermentation, they use a master sauce that is all-purpose and absolutely versatile," Kim writes.
To make this so-called master sauce, you need gochugaru or Korean red pepper powder (that's more sweet and fruity than spicy), fish sauce, vinegar and toasted sesame oil.
As for the vegetables, Kim says, you can basically "kimchi(v)" almost everything. You can use cucumbers, tomatoes, and even leaves of fruits like apple and watermelon (as Mission Chinese founder Danny Bowen showed us last year.) In the local produce scene, we think plump and juicy fruits like mango, turnip and even the sour kamias can be kimchi-ed.
Ingredients
Choice of vegetable or fruit, chopped into bite-size pieces
Salt
White vinegar
Garlic, grated
Sesame oil
Gochugaru
Fish sauce
Sugar
Salt to taste
Chives or scallion, thinly sliced for garnish
Procedure
In a bowl, salt chopped vegetable or fruit and let sit for at least 30 mins to drain out excess water. Meanwhile, in another bowl, mix vinegar and garlic, set aside for half an hour
Whisk in sesame oil, gochugaru, fish sauce and sugar to vinegar and garlic
Pat vegetable or fruit dry with a towel then toss with master sauce
Finish with a garnish of chives or scallion. Enjoy!