Did you know that mangoes, AKA our national fruit, are actually the fifth most consumed fruit? That's right next to citrus fruits, bananas, grapes and apples, according to the Department of Agriculture's (DA) Philippine Mango Industry Roadmap for 2017-2022.
Now I know I'm not the only one whose mouth starts to water when I see a photo of mangoes—especially the green, unripe ones. And although mangoes have generally become available all year round, its regular harvest season normally happens from March to June. So yes, if you're starting to get those mango cravings, don't worry, you'll be seeing a lot of it in the market soon enough.
[READ:
A handy guide to this summer's in-season fruits
]
If you've ever found yourself wondering which mango to get though, here's a quick guide to the most common varieties in the country.
Carabao
This is the most famous variety, thus also often being called the Philippine mango or Manila mango. Because of its sweetness, it was actually listed in the 1995 Guiness Book of World Records as the sweetest in the world. In the Philippines, carabao mangoes have 14 recognized strains by the DA. Among these, the tablan and fresco mangoes of Guimaras and Sweet Elena of Zambales are most popular.
Pico/Piko or Padero
Also one of the most commonly cultivated types of mangoes in the country, the pico mango is a bit more flat compared to the carabao mango, and is more pale yellow or light orange in color.
Katchamita
Also known as the Indian mango because of its origin, these mangoes are smaller and rounder than carabao and pico mangoes. It is also best eaten unripe or green.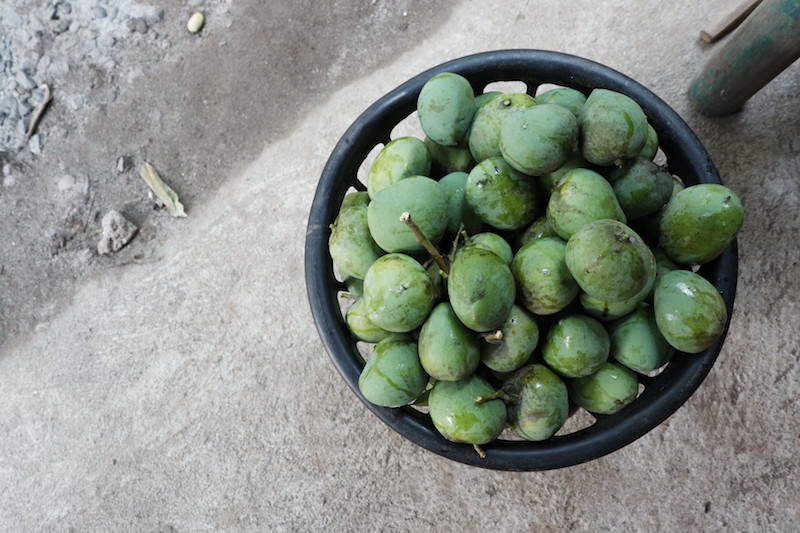 Pahutan/Paho
Unlike carabao and pico, pahutan mangoes aren't as common commercially and are said to be harvested from the wild. These mangoes are smaller and more fibrous than carabao or pico mangoes.
Other mangoes
Aside from these four common mango varieties, we can also see several other types in the market. There's the horse mango, which is common across Southeast Asia but not grown commercially in the country. Horse mangoes are bigger in size than our own mangoes. There's also the apple mango, which is identifiable by its reddish tinge at the top of the fruit.