Holy Week is the only time of the year when EDSA is not packed—in fact, near-empty!—and so are the trains. Coupled with quarantine restrictions, you can expect public transportation to ease up or in this case even stop operations. The Department of Transportation (DOTr) is taking this time to schedule maintenance on Light Right Transit (LRT) Lines 1 and 2, Metro Rail Transit (MRT) Line 3 and Philippine National Railways (PNR), it said in a statement.
Not that you can roam around in the following days given the revert to general community quarantine in NCR and neighboring provinces, but just in case, here are the dates of the scheduled closure for maintenance for these trains:
MRT-3 (North Avenue to Taft Avenue)
Closed from Mar. 30, Holy Tuesday to Apr. 4, Easter Sunday
MRT-3 director for operations Michael Capati said its Japanese maintenance provider, Sumitomo-MHI-TESP will conduct needed repair and maintenance works like replacement of turnout parts for depot tracks, rehabilitation its power supply, equipment installation, cable laying/termination, point machine replacement, and the removal, re-installation and calibration for turnouts. The MRT-3 will also check its communications system during the Holy Week break.
LRT 1 (Baclaran to Monumento)
Closed from Mar. 31, Holy Wednesday to Apr. 4, Easter Sunday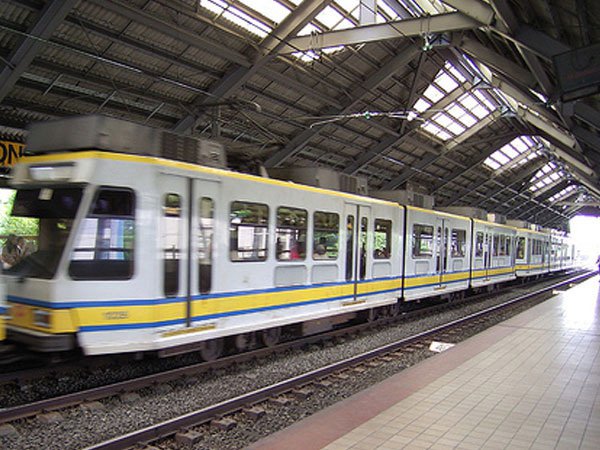 LRT-1 will conduct maintenance works to ensure quality operational condition of the rail line. These include its overhead catenary section, power distribution sector, rectifier substation system, signaling and telecom section, tracks and civil section, building and facilities section, and depot equipment section.
LRT-2 (Santolan to Recto)
Closed from Mar. 31, Holy Wednesday to Apr. 4, Easter Sunday
LRT-2 will be cleaned and checked for needed repairs, replacement and preventive maintenance. To be checked are the line's stations and facilities, electronics and telecommunications systems, the overhead catenary system, train coaches, the power system, rectifiers, signaling system and tracks, said Light Rail Transit Authority (LRTA) spokesperson Atty. Hernando Cabrera.
PNR
Closed on Apr. 1, Maundy Thursday, except for the Calamba-Tutuban route.
All train operations suspended from Apr. 2, Good Friday to Apr. 3, Black Saturday. The railway will resume normal train operations on Apr. 5, Monday.
PNR will also activate "Oplan Biyaheng Ayos: Semana Santa 2021" to provide adequate, safe and reliable passenger train service for commuters in Metro Manila (Area 1) and Bicol (Area 2) during the Holy Week.