Siling labuyo (Capsicum frutescens) is endemic to the Philippines. While it is a product of the galleon trade that brought along with it crops and produce previously unknown to our islands, this small chili pepper cultivar is unique to our weather and agricultural system.
Although it originated from Central and South America, our siling labuyo (or chileng bundok, siling palay, pasitis, pasite in Tagalog; katumbal, kitikot, siling kolikot in Bisaya; silit-diablo in Ilocano; lada, rimorimo in Bicolano; and paktin in Ifugao) is smaller compared to its ancestor.
But don't be fooled. This chili measuring roughly 2.5 cm long and 0.75 cm at the widest diameter packs a punch (80,000-100,000 Scoville heat units (SHU)), hence its moniker "labuyo," which translates to wild.
[READ:
Hot takes: If a dish is described as just 'spicy,' it's not worth eating
]
This is not labuyo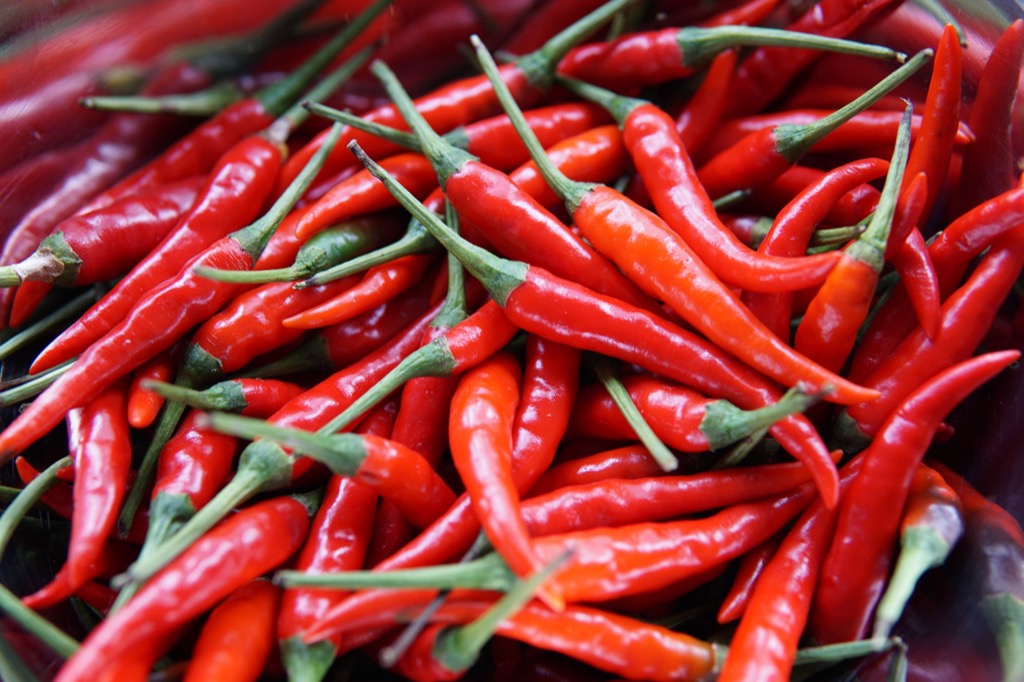 Here's the thing though: It appears most Filipinos don't know what it looks like. While it is a popular spice with byproducts that range from condiments to artificial flavoring, most of what is depicted as siling labuyo on product labels and even on the media is actually a different cultivar.
Food heritage advocates have been pointing out for years that we have been confusing the stout siling labuyo for its relative, the elongated and vibrant red Taiwan chili (as it is known in the market). The latter belongs to the same species, albeit slightly less pungent.
Food blogger John Sherwin Felix, who recently shared this tidbit on social media, said even mainstream media, food companies, and supermarkets get it wrong most of the time. In his post, he examined media advertisements and product labels that use the image of the Taiwan chili in referring to siling labuyo. This further adds to the confusion, he said.
Siling tingala
Even when you go to the palengke, vendors mostly sell the bigger Taiwan chili but still call it siling labuyo. "Once upon a time, siling labuyo was abundant," wrote Philippine Daily Inquirer food columnist Margaux Salcedo in 2016. "Today, if you go to the wet market, you will more likely find siling tingala, not siling labuyo."
Siling tingala is a hybrid of Capsicum frutescens and Capsicum annuum. It's prized for its high-yield and uniformly red color akin to the slender Thai chili. However, farmers interviewed by Salcedo said its trees are prone to dying after bearing fruits forcing farmers to buy new seeds.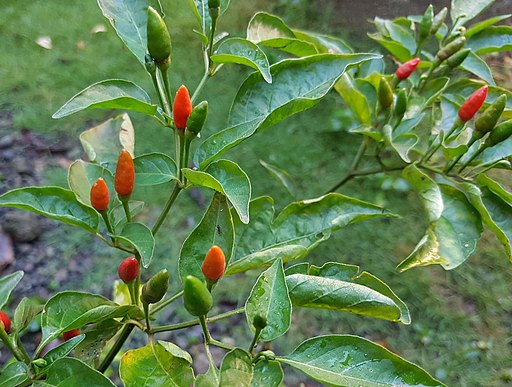 Restaurateur Joel Binamira also wrote about this misidentification issue as early as 2011 in his popular food blog Market Manila, which chronicled Filipino ingredients up until 2018.
"The poor 'real' siling labuyo, this 'native' or localized version of the typical small Asian chili like bird's eye, etc., used to be everywhere," he wrote. "Today, it is incredibly difficult to find what used to be called 'siling labuyo.'"
It also doesn't help that in media up until today, siling labuyo is misrepresented. During the red chili pepper price hike last year, for example, new outlets reporting on the outrageous prices of this spice, which peaked at P1,000 per kilo, used images of Taiwan chilis.
Heck, even the Department of Agriculture's online market erroneously lists Taiwan chilis as siling labuyo, albeit at a cheaper price of P1,800 per 10 kilograms.
If any consolation, former agriculture secretary Manny Piñol can differentiate siling labuyo, as evidenced by this harvesting video.
If you need reminding of what a real siling labuyo looks like, just remember it's short and oftentimes stubby and not long with a pointed end. And here's something else: No, they are not as red as, say, Snow White's apple. Sometimes, it has a faint red color bordering red-orange. Sometimes, farmers would also pick and sell green fruits, which are equally potent—not unripe! As for taste, no, we don't really encourage you to do a taste test on the spot. It's not like our mouths have built-in Scoville meters.