Last week, the Food and Drug Administration (FDA) of the Philippines reported that out of over 9.1 million fully vaccinated individuals in the country (as of Aug. 1), only 0.0013 percent or 116 people got COVID-19.
FDA Director General Eric Domingo said that of the 116 people who got infected two weeks after being fully vaccinated, 88 percent were either asymptomatic or showed mild symptoms. Meanwhile, only 11 percent were brought to the hospital and only one person died.
[READ:
This website tells us how long it'll take until we achieve herd immunity
]
So do vaccines work?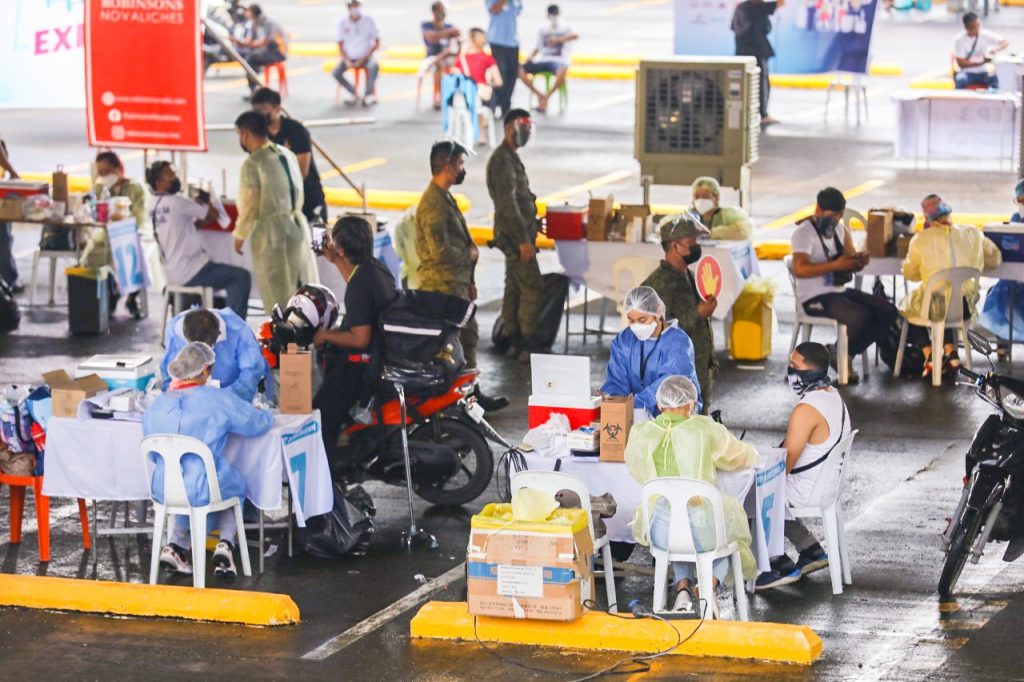 Why do people who have been inoculated still get COVID? Breakthrough infections happen because people build different levels of antibodies, explained Domingo. However, he added that this doesn't mean that vaccines are not effective. Regardless of brand, vaccines could still prevent severe COVID-19 that may lead to death or hospitalization.
"We can safely say that the benefit of vaccination outweighs the risk pagdating sa pag-prevent ng COVID at pagkamatay," he said. (We can safely say that the benefit of vaccination outweighs the risk when it comes to preventing COVID-19 sickness and death).
[READ:
NCR residents can get vaccinated during ECQ—regardless of priority
]
"The vaccines are effective and critical to control the pandemic," he concluded.
According to the Department of Health's data, as of Aug. 8, over 11 million Filipinos have received two full doses of the COVID-19 vaccine.
What about the Lambda variant?
Over the weekend, the first case of the Lambda variant was reported in the country. It was detected by the University of the Philippines-Philippine Genome Center out of the 373 random COVID-19 cases analyzed last Aug. 12. DOH confirmed that it was a 35-year-old woman who was asymptomatic and considered recovered after undergoing a 10-day isolation.
The Lambda variant was first detected in Peru in December 2020. In June, the World Health Organization (WHO) classified it as a "variant of interest" (VOI). VOIs are defined as variants "​​with genetic changes that are predicted or known to affect virus characteristics such as transmissibility, disease severity, immune escape, diagnostic or therapeutic escape."
[READ:
Delta COVID-19 variant: What are the signs and symptoms?
]
One of the most significant findings so far about this variant is that it may be resistant to antibodies created by the vaccine.
Based on a laboratory experiment conducted by Japanese researchers, with results yet to be peer-reviewed, three mutations in Lambda's spike protein, known as RSYLTPGD246-253N, 260 L452Q, and F490S, help it resist neutralization by vaccine-induced antibodies.
This has been reinforced by other preprint (yet to be peer-reviewed) studies done in Chile and in the U.S. last month.
Researchers in both studies suggest that massive vaccination campaigns should be supplemented with surveillance of breakthrough cases and genomic mutations.