Manila City now has a drive-thru COVID-19 vaccination center at the Quirino Grandstand in Luneta. The setup, which will initially allow for four-wheel vehicles only with a maximum capacity of four people, will last for two weeks, including weekends. 
Mayor Isko Moreno Domagoso inaugurated the site on July 31, adding that the city aims to vaccinate 100 persons a day. It will operate from 7 a.m. to 7 p.m. on a first-come, first-served basis, rain or shine, he added.
Those who wish to be vaccinated at this drive-thru still need to be registered through the city's online platform. No walk-ins will be entertained.
[READ:
How to pre-register for Manila City's free COVID-19 vaccine
]
Domagoso explained why only four-wheel vehicles are allowed on the site:  "We do not want bikers or motorcycle riders getting wet or risking their lives and limbs by driving on slippery roads which pose a threat to the safety of these two-wheel riders."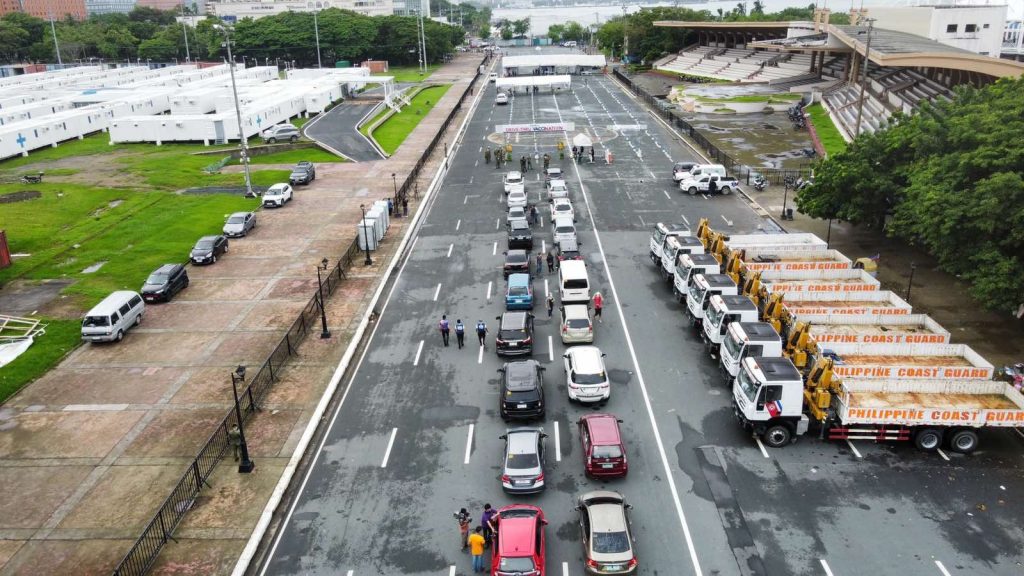 He also clarified that vehicle owners may bring their unvaccinated family members or friends as long as they are also registered and at least one of them has made the reservation. However, each vehicle is entitled to a maximum of four persons only.
"Rest assured that we in the city of Manila will continue vaccinating come hell or high water, even on weekends and holidays," he said.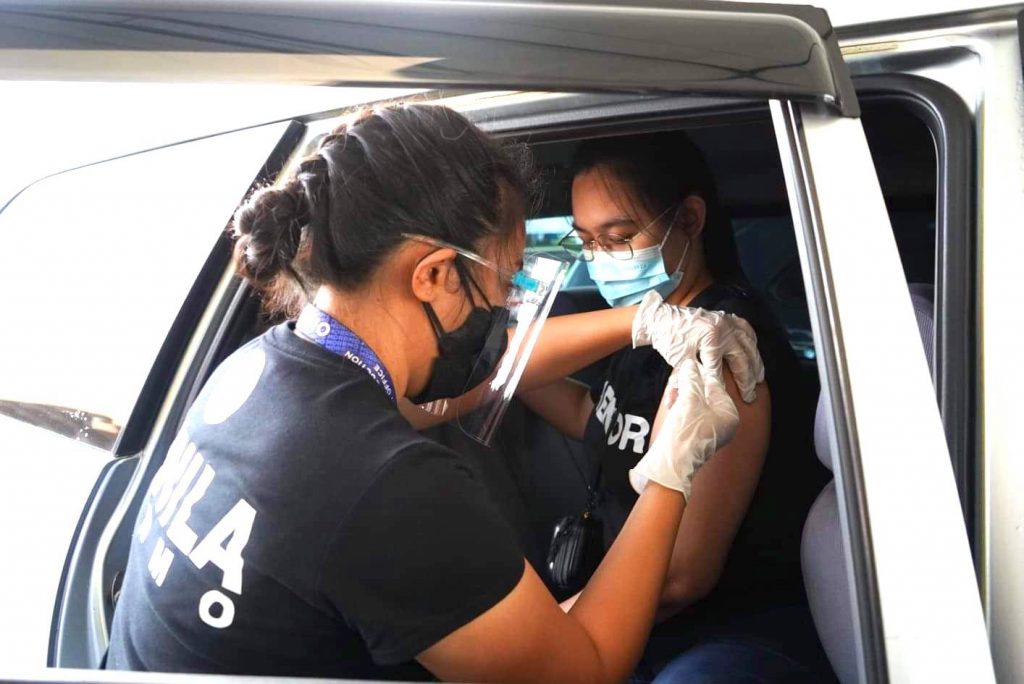 In his last State of the Nation Address last week, President Rodrigo Duterte called out local government units where the public had to brave floods and bad weather to get vaccinated against COVID-19. Even though the president did not drop names, the photo that was shown to him was Mayor Isko Moreno Domagoso's Manila. 
Duterte said he found out that people lined up as early as 4 a.m. amid the heavy rains with only umbrellas to keep them dry. He then suggested the LGU adopt a better system, while also asking, "Why do you have to do it to the Filipino?"
The following day Domagoso, also without naming names, answered back: "Alam na natin kung sino palpak, alam na natin kung sino 'yung pabaya, alam na natin kung sino 'yung puro ngawa." (We know who is a failure, we know who was negligent, we know who is all talk.)