It's a bright, early afternoon in a tropical-themed little corner of Pipino Veg. R&B club songs are blasting over the speakers—quite a contrast from the cozy interiors, but enjoyable nonetheless—and from the glass door leading to the larger Pino dine-in space, I surmise it's a full house.
By that, I mean around a hundred—the new daily average of Pino and Pipino Veg after reopening at the start of Alert Level 2 mid-October.
It feels surreal.
It's the first time I've dined out in months and sitting there at our table in Pipino Veg, it feels like for a brief moment, life has returned to normal. After almost two years of living in fear of an invisible enemy, I'd like to believe that by now, we—diners and business owners alike—have finally adapted and learned how to deal and carry on. I honestly love it.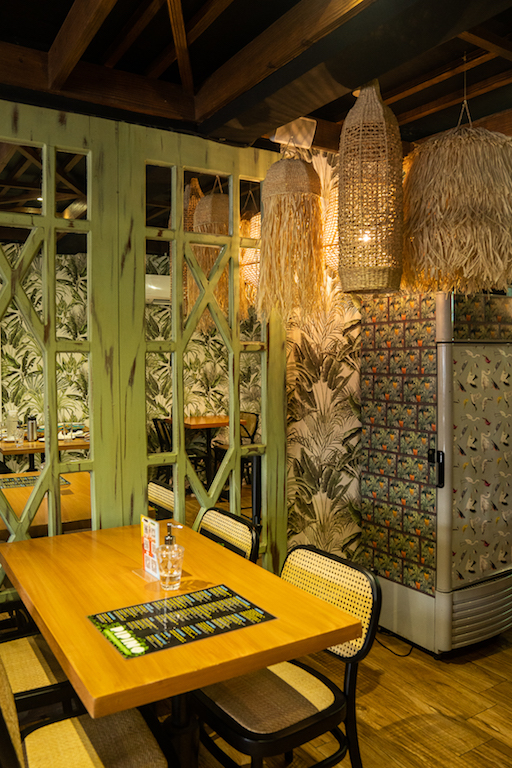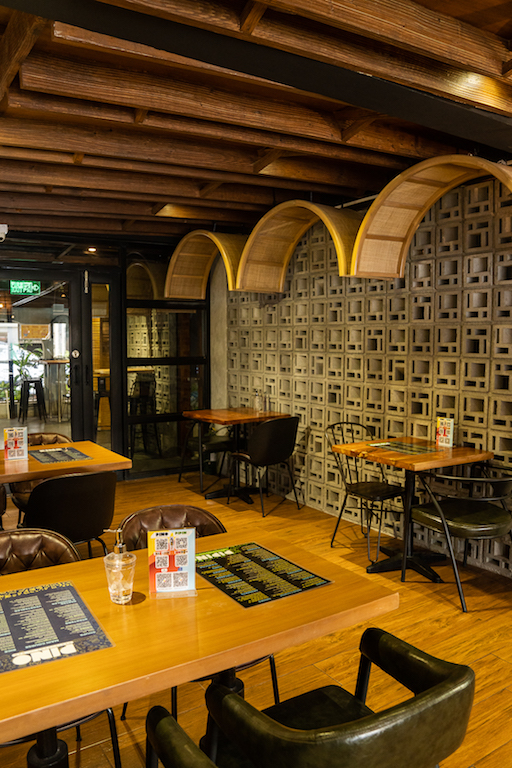 But what I love even more is that when the staff bring out our food, I can instantly smell the sharp spices of the veggie curry, and the nutty sauce of the bagnet kare-kare. "You just know the food's going to be good when you can already smell it through your face mask," I tell my colleagues Sam and Andrei.
And good it was.

The kare-kareng bagnet, based on appearance alone, is already a star. Slabs of crispy, deep-fried bagnet rest on top of a bed of rich, sweet peanut sauce, with the staple eggplant, knotted sitaw, and pechay neatly sitting on the side of the platter. Even left to cool (as it happens when you shoot food, but perhaps also telling if ever you get this delivered and not "fresh out of the kitchen"), the bagnet is crispy and not at all tough to cut through.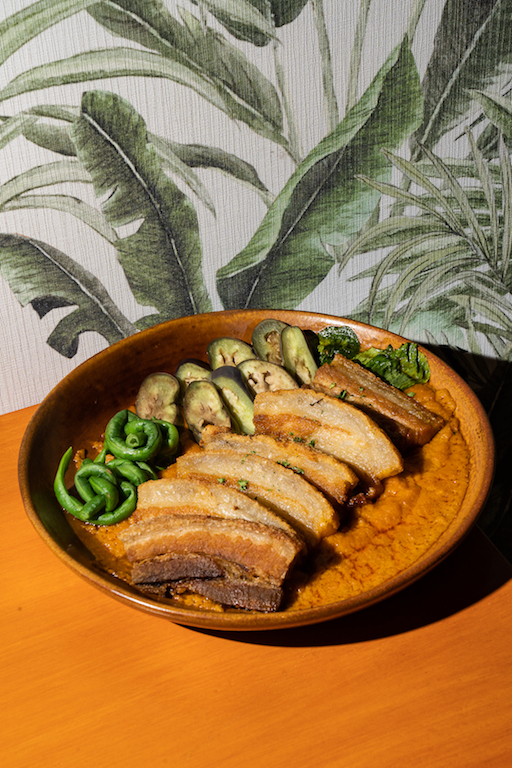 The kare-kare sauce has a mild, natural sweetness to it that balances out the savory taste of the bagnet and the saltiness of the bagoong, just as kare-kare should be.
The veggie curry from Pipino Veg, on the other hand, is straightforward in appearance: an island of vegetables and slices of fried tofu sit in the middle of a pool of turmeric-spiced curry. What's surprising though is as you take a bite of the vegetables—a mix of broccoli, zucchini, carrots, and chickpeas—smokiness cuts through the mild curry spice, adding an unexpected yet complementary layer of flavor.
But the ultimate scene-stealer from our set that afternoon was the tofu sisig. Of course, who doesn't love sisig? And now, even its vegetarian-friendly sibling made of tofu?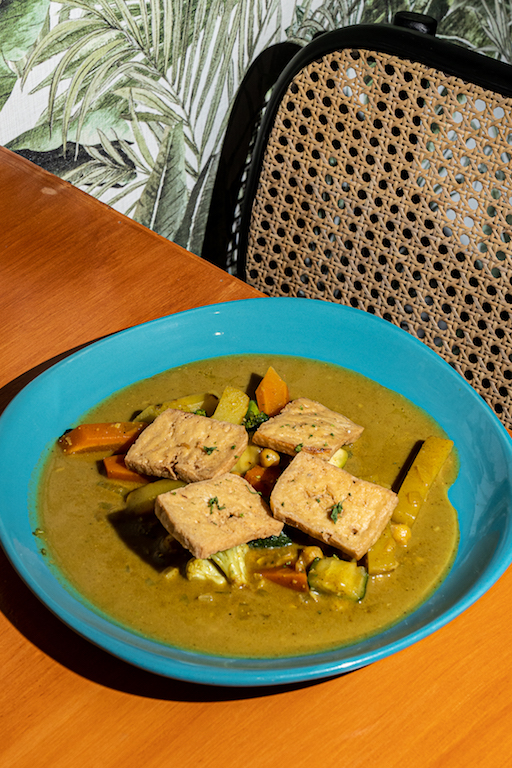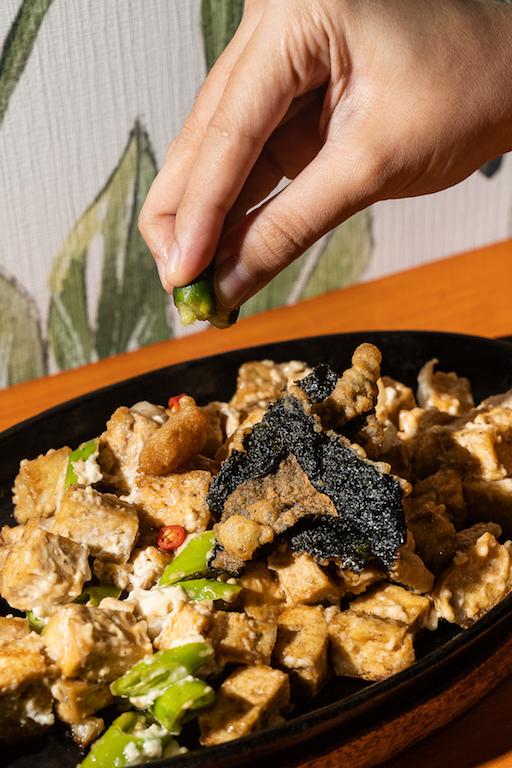 It's just as flavorful as you'd imagine a tofu sisig to be, with a subtle spicy kick from the peppers mixed in. It comes with a few pieces of seaweed chicharon for texture. It was also the fastest dish to be wiped out from our table. It was just too good.
Pino and Pipino's comeback banks on the strength of its classics and its deep understanding of the cuisine and the diners that enjoy it. At the same time, it inserts little surprises—smokey vegetables, sweet peanut sauce, and even an R&B playlist—that keep the experience new and still enjoyable time and time again.
Pino and Pipino Vegetarian is located at 39 Malingap, Teacher's Village, Quezon City. Open daily from 7 a.m. to 9 p.m., with al fresco, dine-in, and delivery available.