When you think éclair, you imagine an elongated French pastry filled with cream. It honestly takes mastery to create it given its foundation is the delicate pastry dough pâte à choux, which you'd have to pipe(!) evenly to create a log. Then, of course, you have to bake it so it comes out puffy, pipe with cream, and no, it doesn't end there. It's finished with a glaze of chocolate.
Éclair, if you think about it, is layers of choux, pastry cream, and chocolate—TikTok creator and recipe developer Carlina Gelen just beat us to this realization. She has distilled the recipe to make it easier to make but without losing its core ingredients.
In a recipe developed for Food52, Gelen said she came up with the recipe after finding an éclair cake recipe that's not actually a cake. "[T]he components were completely different," she said. "Graham crackers, vanilla pudding, and chocolate frosting. It had close to nothing to do with an éclair. And so this actual-éclair cake become (sic) my new life mission."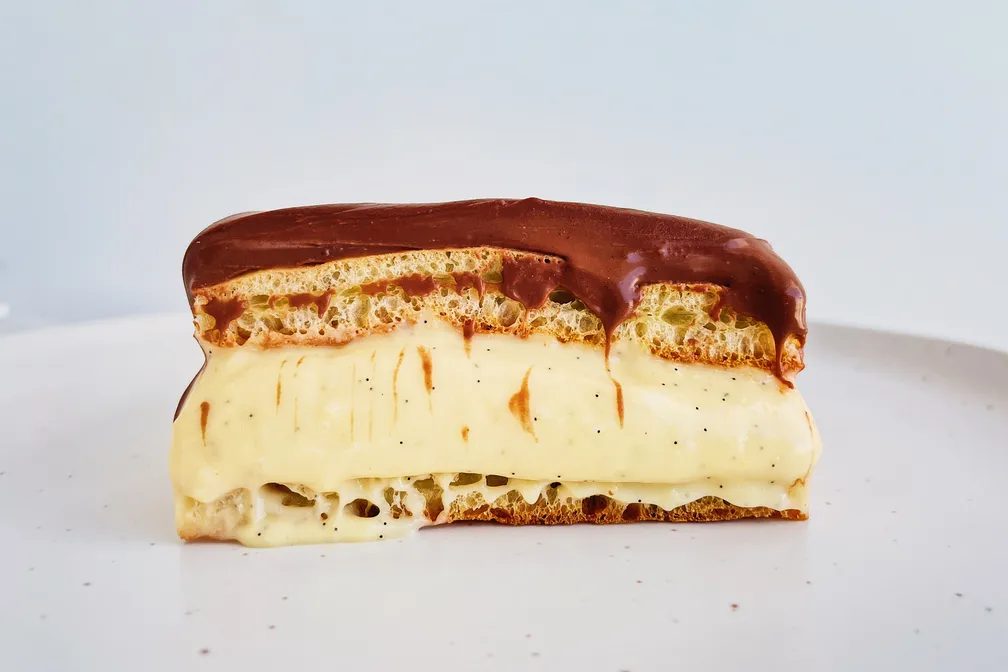 The TikTok recipe, which now has over 3 million views, has a pre-baked piped choux pastry crust layered with pastry cream, another layer of choux, and finally a generous slather of chocolate ganache. It is then refrigerated for at least 10 hours for it to set.
Gelen's recipe makes one giant éclair cake that is sliced into squares. The "pull" of the chocolate and cream layer alone will make you run to the grocery stat to get ingredients and make it yourself.