A real guide to spotting fake items
Counterfeit items are at an all-time high especially this Christmas season
Nov 10, 2017
A total of P300-million worth of smuggled, counterfeit products, which include bath soaps, cigarettes, and food seasoning, were seized by the Bureau of Customs (BoC) from three warehouses in Quezon City this week. Had they been released to the market, the effects would have been horrific. And we're not just talking economic repercussions. The products included fake bath soaps, cigarettes, and food seasoning. The BoC started destroying counterfeit goods last year, but it seems like the smuggling hasn't stopped.
Take fake cigarettes for example. According to previous tests, illegal tobacco are made with poor quality products and may contain ingredients that are not used in genuine products—dangerous metals, tea leaves, and even rat droppings were present. As if smoking couldn't get any worse.
So, how do we spot a fake product? There are different ways, depending on the item of course. Here are three questions to ask yourself before buying:
1. Who is the seller?
We all want to buy genuine products and all brands have a reputation to protect, so purchase only from authorized sellers and resellers. Be careful when treading large online stores like eBay, Lazada, and Alibaba, which are known to carry counterfeit items.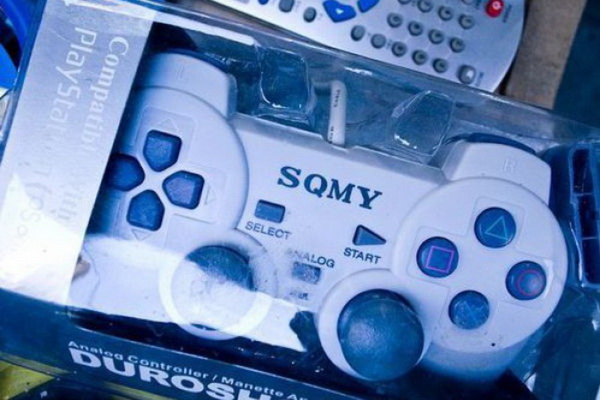 2. What are you buying?
Many products today already have special security features built in like QR codes and hologram stickers. Make sure to keep an eye out for these little details—misspelled brand names, dodgy ingredients—before you checkout.
3. Where is it coming from?
The risk is higher for online shoppers because it's hard to verify every seller you buy from. Unless you're clicking on the brand's site and you know where it's coming from, check with the original equipment manufacturer for a list of authorized sellers.
Some common counterfeit tactics are poor packaging and sourcing used parts. For example, serial numbers. The presence of a serial number doesn't guarantee a product's authenticity. Instead, compare with other stocks and see if the number varies. Scammers use the same numbers for all counterfeit items.
Basically, you need to rely on common sense when you shop. Do a little research on the brands you want to buy from, and always check if a seller is verified.
Photos courtesy of Flipkart and Daily Picks
Read more:
How to make Christmas commutes just a bit safer
Feeling stressed? Listening to Christmas songs helps
Buy a gift for every person in your life in this holiday bazaar
TAGS: christmas counterfeit products fake items fake products fixture how to spot fake items nolisoliph Shopping