Browsing through endless Airbnb listings is always one of the most fun—or hectic— parts about planning a vacation, though it doesn't have to be limited to an out of town or country trip; planning a staycation right here in the city might just be the getaway you need to unwind for a few days.
Here are some of the most cozy listings currently listed on the site.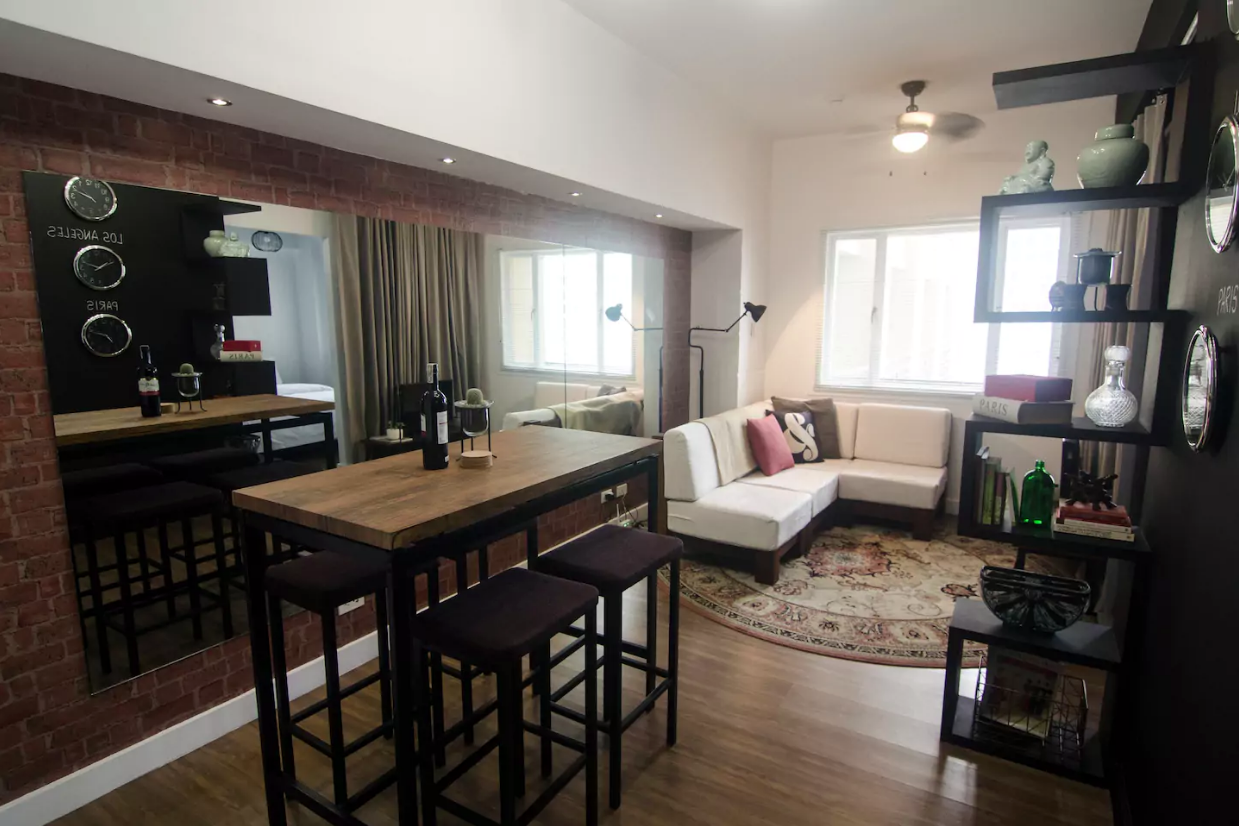 This one bedroom apartment located in Eastwood City comes with a cozy, industrial-themed living room. There's a sofa right next to the window that'd be perfect for reading a book over a cup of tea or coffee, and a high dining table which can double as a standing desk. Book this space if you want to spend the weekend unwinding productively.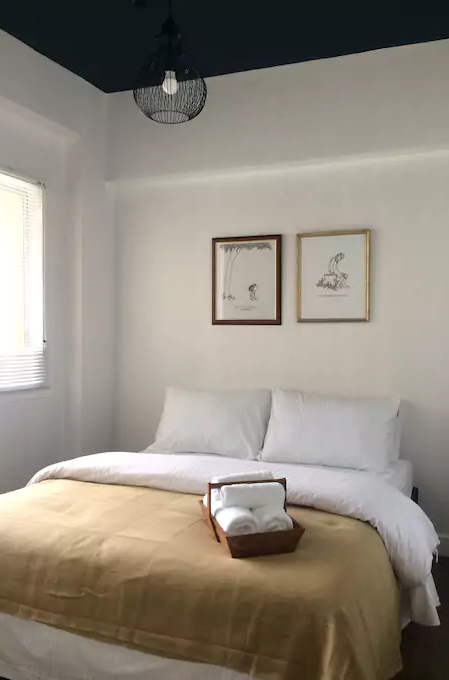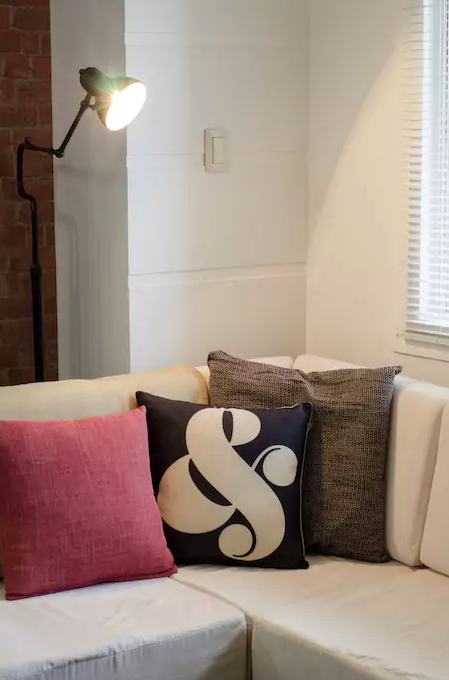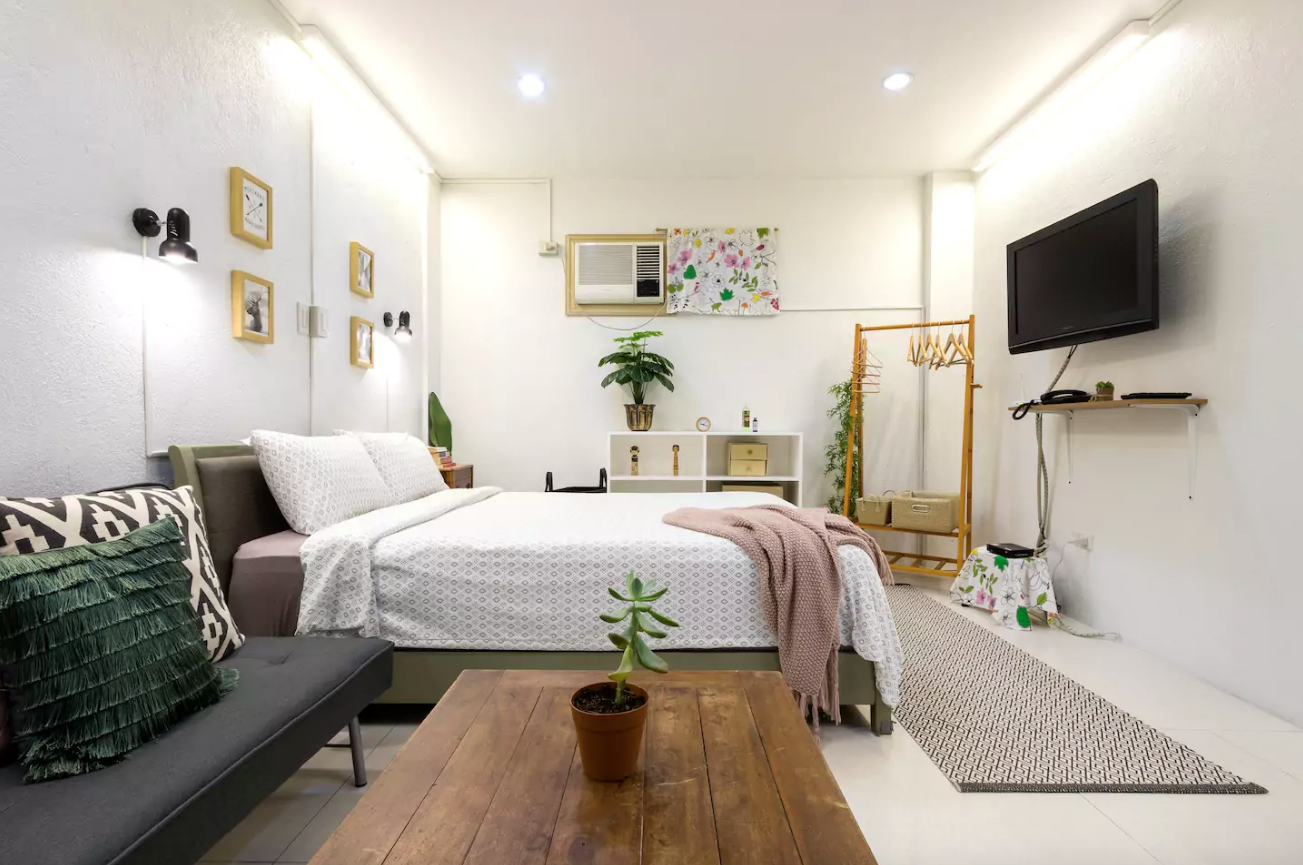 There isn't much natural light coming in this spacious studio, but it makes up for it with a bright, open space. Decorated with minimalist wooden furniture and greenery, it provides a quiet, relaxing atmosphere. It's located in UP Village, so there are plenty of restaurants and cafes nearby for you to check out.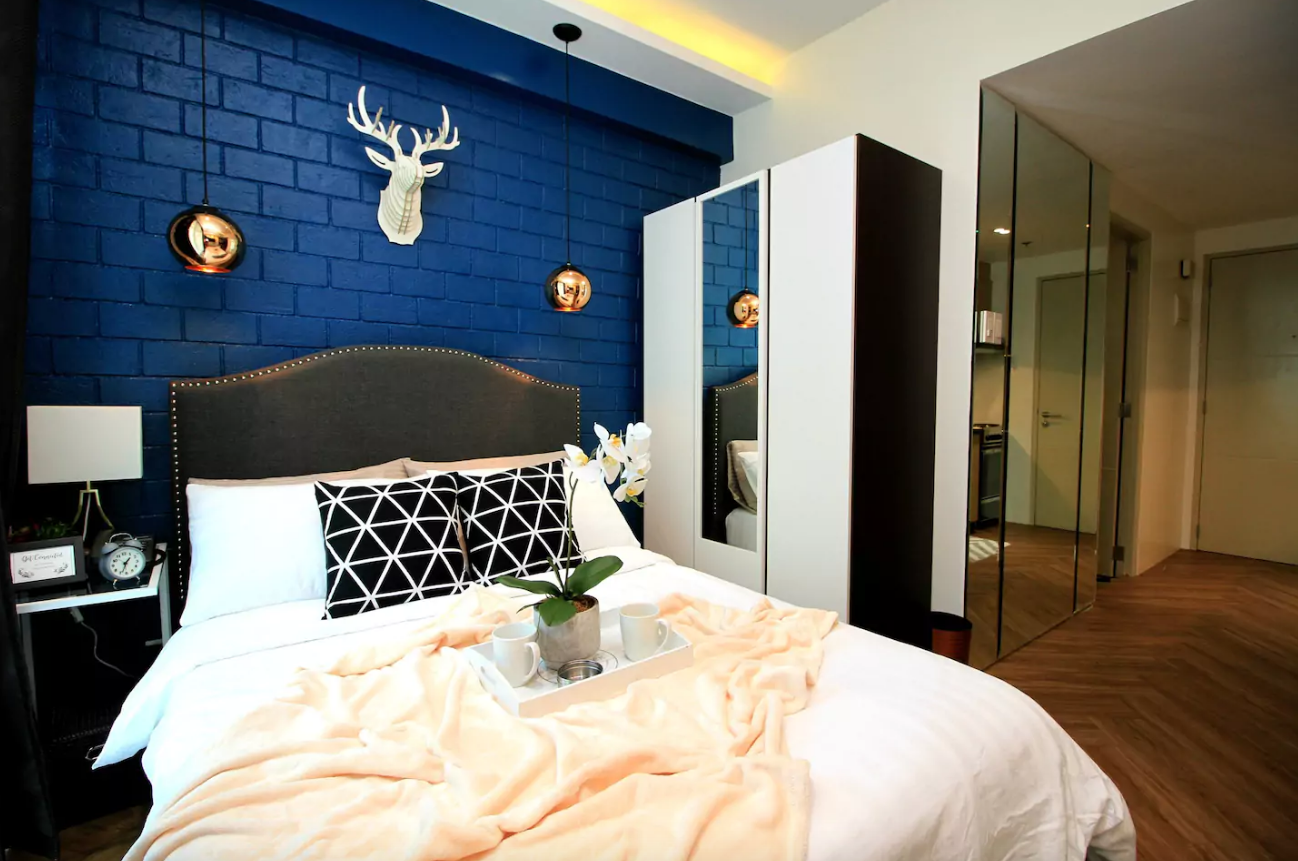 If you need to spend a weekend lazing around indoors and catching up on Netflix, you'll enjoy checking into this modern apartment in Makati. Located in Salcedo Village, it's also near a number of malls, restaurants, and parks.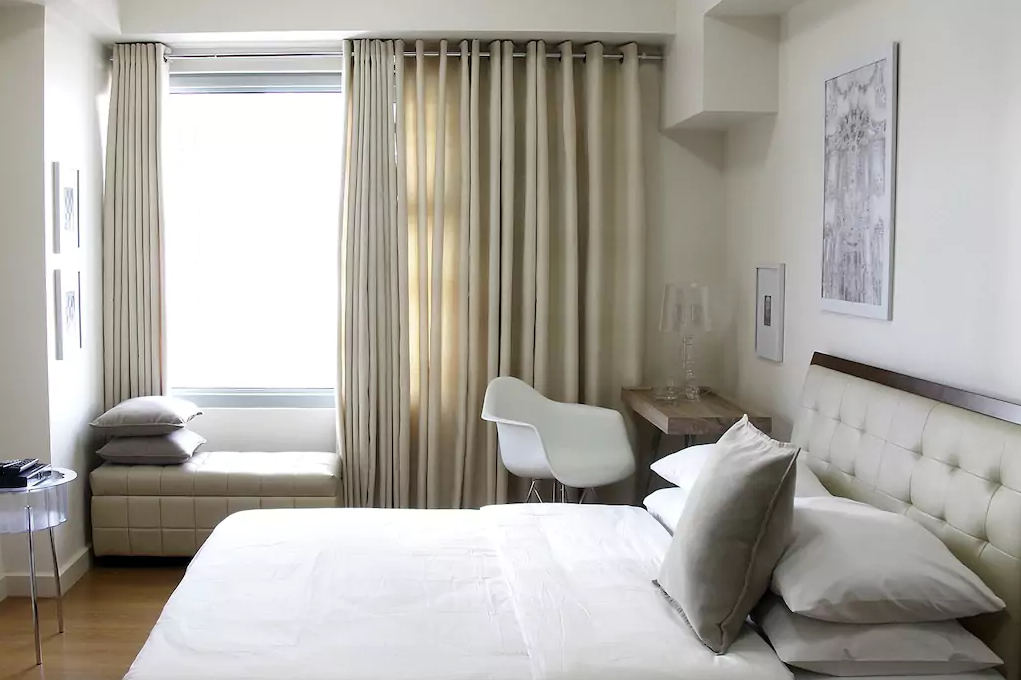 Furnished in neutral and white, this clean and uncluttered two-bedroom apartment located in Manila might give you the much-needed change of surroundings after a stressful week. Enjoy the view of the Metro Manila skyline, have a quick workout at the gym or pool, or cook up a simple meal.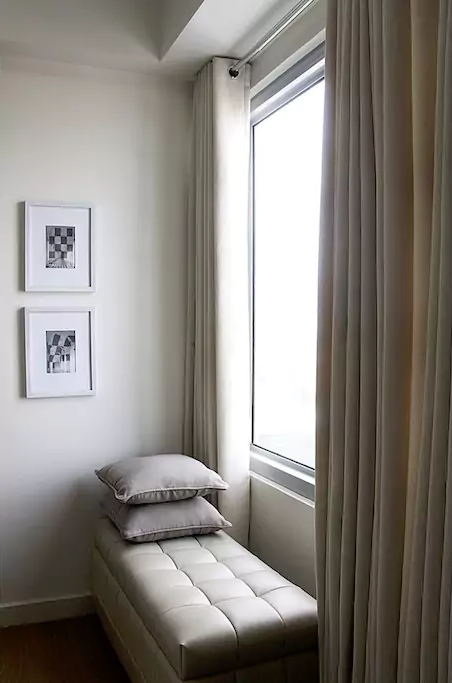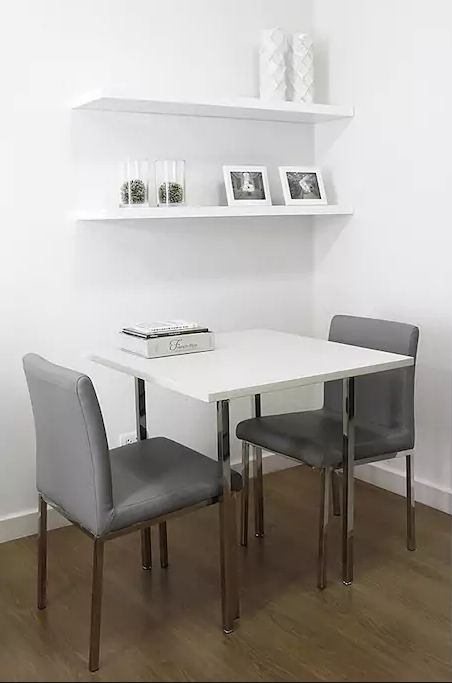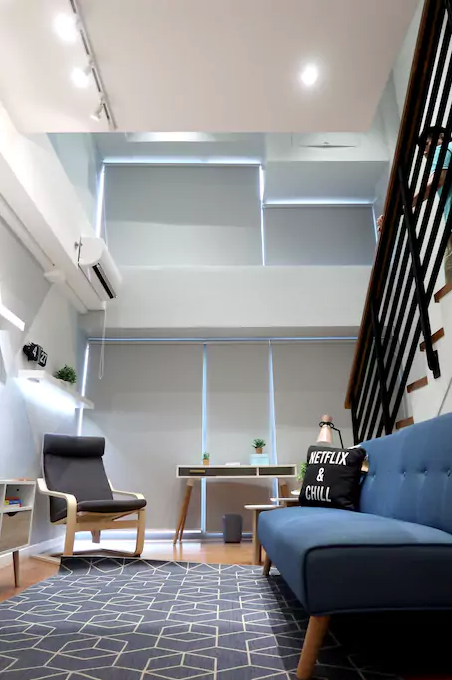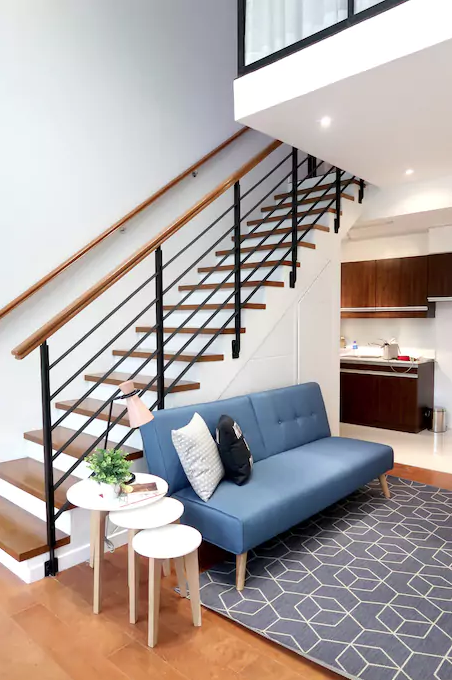 Watch some tv in the cozy living room, catch up on work while overlooking the city skyline, or laze around in bed. This loft's modern Scandinavian design is every millennial's dream. Plus points for the cloud-shaped neon lights in the bedroom.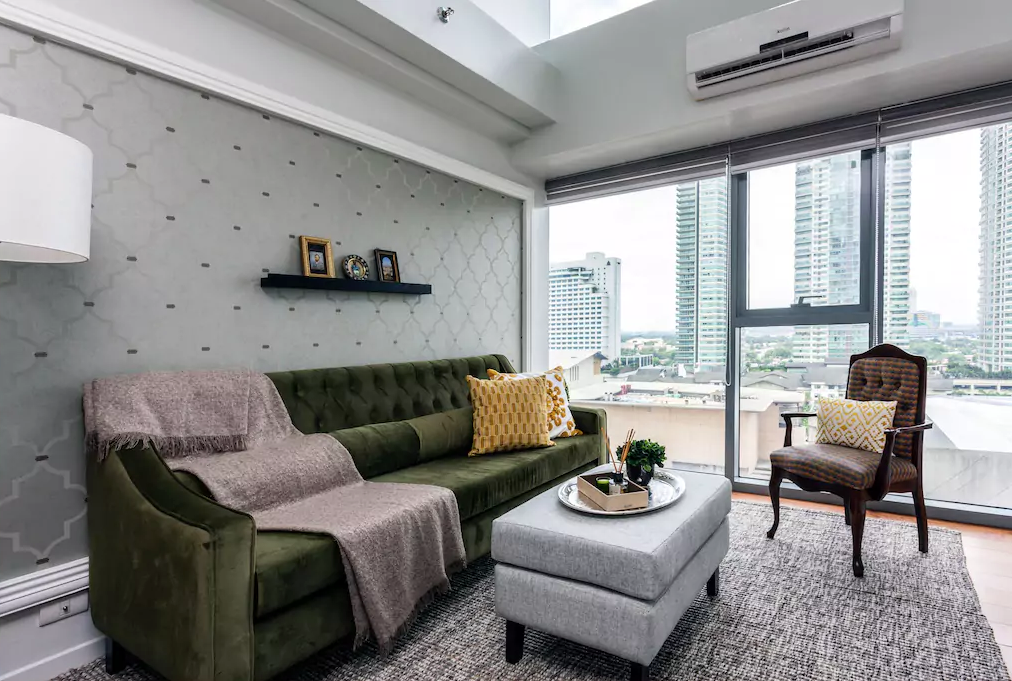 With a dining area and living room as posh as this, you'll definitely enjoy spending a day or weekend with a friend or two. The floor to ceiling windows on one side of the loft lets a lot of light in which is great ambience for relaxing.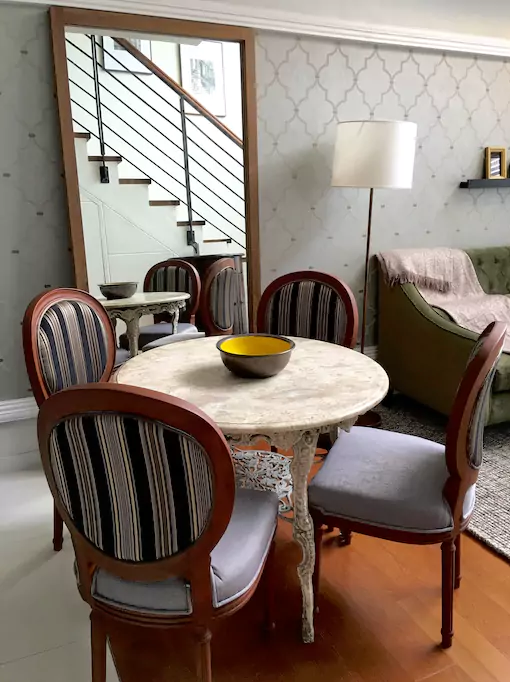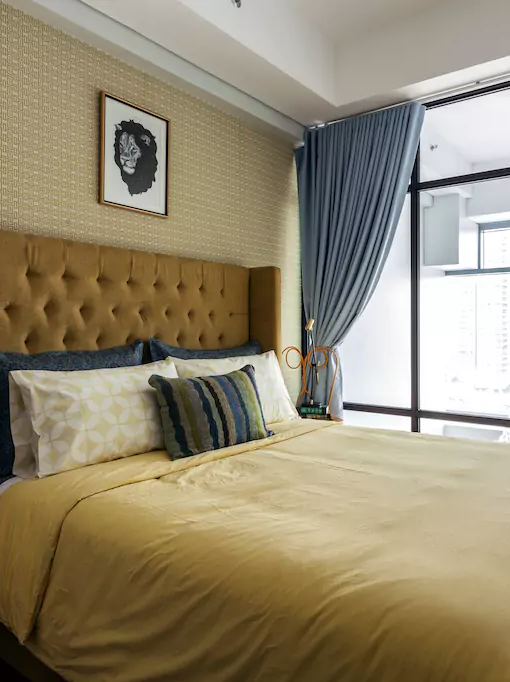 All photos taken from the respective Airbnb owners.
Read more:
Grab's new feature will make your hectic life easier
There's a renovated mansion in QC you can rent for the day
You can have this island to yourself for only P3,000 a night
Container van rooms you can book for your next out of town trip
Writer: JESSICA ALBERTO