Bukbok or weevils found in 330,000 bags of imported rice
Does your rice taste weird lately?
Aug 24, 2018
They had no choice. The National Food Authority (NFA) had to fumigate 330,000 rice bags from Thailand and Vietnam to get rid of bukbok or weevils.
These bugs started to infest the rice during the unloading in Subic Bay Freeport. The heavy rains halted the off-loading, which caused the delay. Weevil eggs started hatching in the ship as the heat inside made the environment conducive for such, said NFA spokesperson Rex Estoperez on Aug. 23.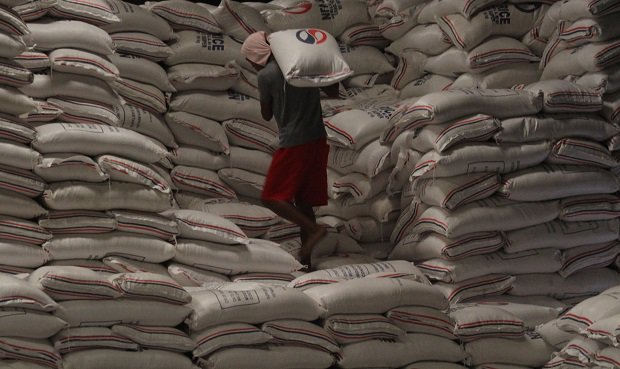 It also happened to 200,000 bags in Tabaco City, Albay. The NFA detected weevils in the grain three days ago thus postponing the unloading of rice from Thailand. They had to fumigate the vessel and the quarantine period would end after 12 days.
The decontaminated rice wasn't harmful to consumers, though, "especially if it is washed before cooking," reassured NFA assistant director in Bicol Yolly Navarro.
The rice will be subjected to laboratory tests as soon as possible before NFA brings them to the warehouse. "We will not accept it as long as there is live insect manifestation. So it should be delivered in good condition," said Navarro.
Get more stories like this by subscribing to our weekly newsletter here.
Featured image courtesy of Inquirer.net
Read more:
No unli rice? Here"s how to cope
Five things you should always have in your pantry
Make a healthier version of arroz caldo using black rice and turmeric
TAGS: infested imported rice national food authority thailand