Fight millennial burnout with these wellness and self-care apps
Take care of yo' self
Feb 20, 2019
We're barely two months into 2019 and I'm already tired. It's not just me, either. As many essays and think pieces written in the past year or so have pointed out, the millennial generation is defined by how burnt out we are. You go to a room of young millennials and ask them how they're doing and you'll find each of them rushing to accurately describe the level of their exhaustion.
That's why wellness and self-care has become more of an imperative instead of just a luxury. Our generation has turned wellness into a $4.2 trillion global industry purely out of our collective need to feel better after reality puts us through the ringer. Self-care is our way of keeping ourselves from spiralling, whether it's through exercise, massages, or meditation. As Elle Woods accurately pointed out, "Exercise gives you endorphins. Endorphins make you happy. Happy people don't shoot their husbands." (Or in our case, "Happy people don't give up on life.")
1>
1. Aloe Bud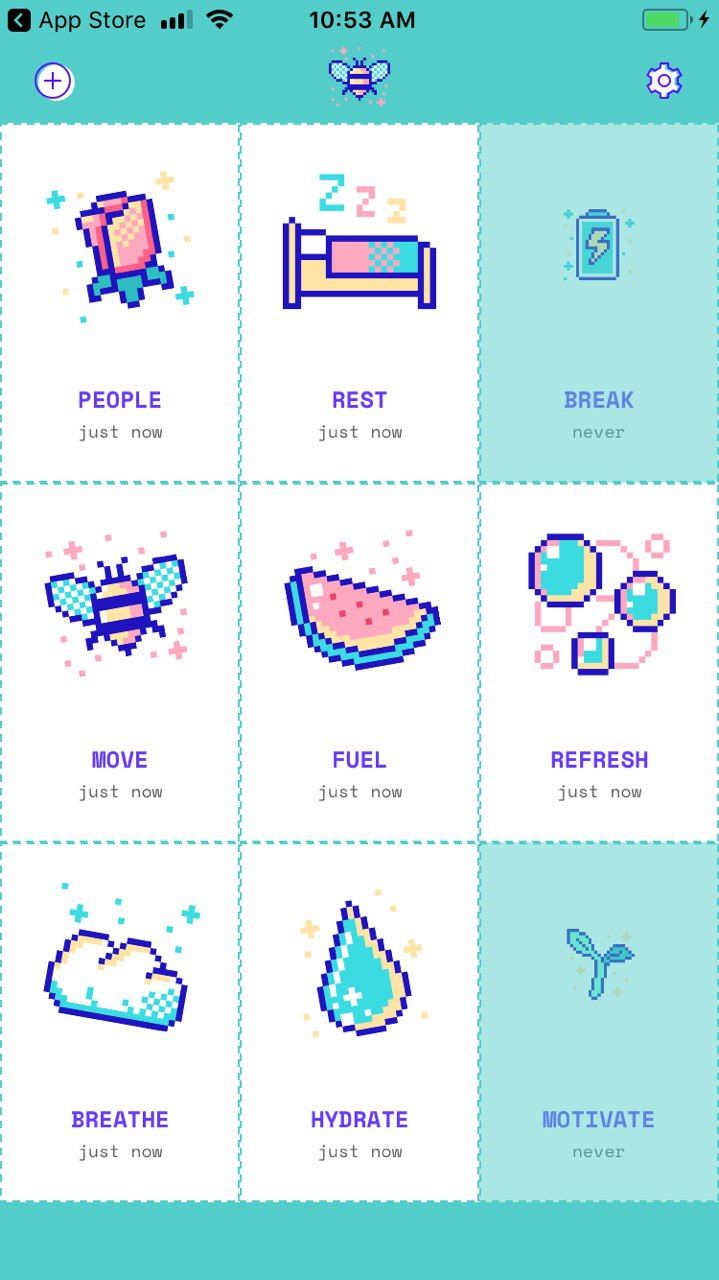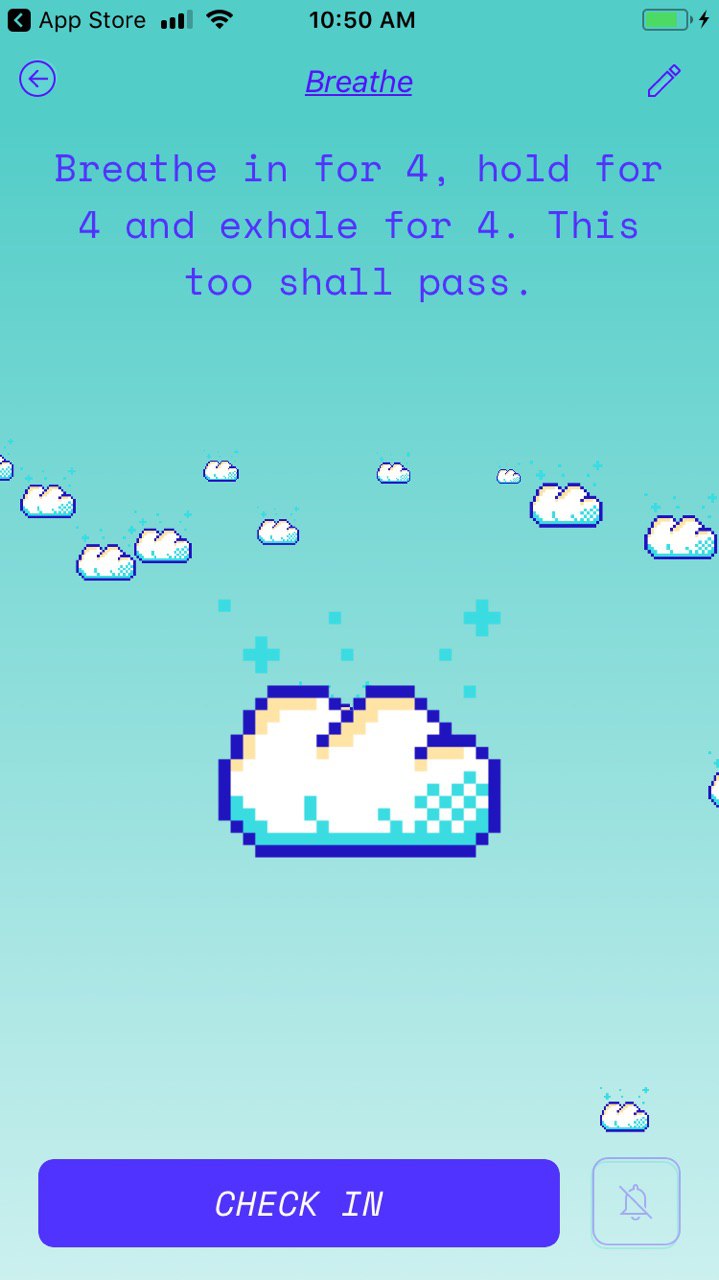 Aloe Bud is a cutesy self-care app (it's styled with retro-pixel graphics in pastel hues set against a soothing teal backdrop) that sends you encouraging little reminders to take care of yourself (it calls itself a "pocket companion"). That may not sound so revolutionary, but it combats the toxicity of push notifications and other so-called wellness apps by gently reminding you that it's okay to take a deep breath sometimes, or to be kind to yourself. Other apps are guilty of shaming their users into getting into action or inviting their friends to download the app, too, but Aloe Bud doesn't do that. The app itself is free, but it has a paid in-app upgrade.
Aloe Bud is available on the App Store and will be on Google Play soon. 
2. My White Card
If you're on the lookout for wellness deals, you can download My White Card. It's a Philippine membership app that offers deals and discounts from wellness centers and aestheticians around Metro Manila. It comes in three tiers: Elite (P7,999 a year) which lets you get as much as ten percent discounts, Premium (P11,899 a year) which lets you get as much as twenty-five percent discounts, and Luxury (P25,000 a year) which lets you get as much as fifty percent discounts. It may seem pricey, but when you think of the actual cost of doing regular wellness and preventive healthcare treatments, the membership pays for itself.
My White Card is coming soon on the App Store and Google Play.
3. Habitica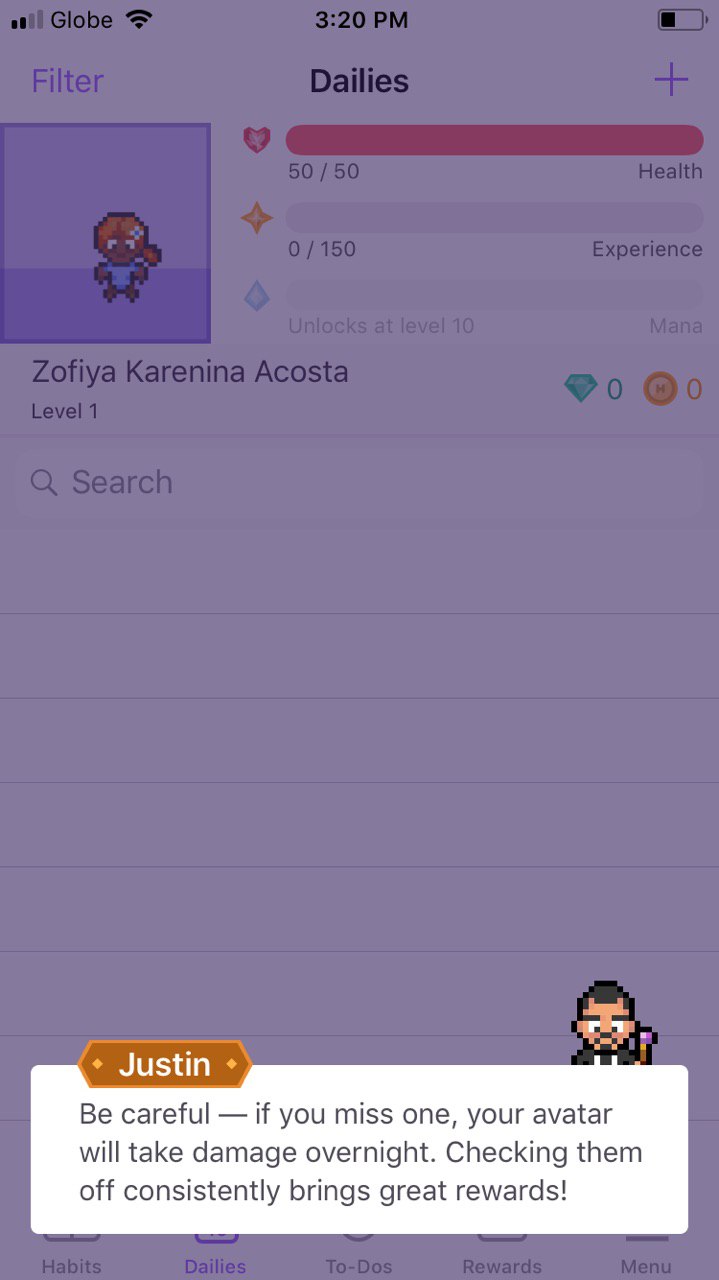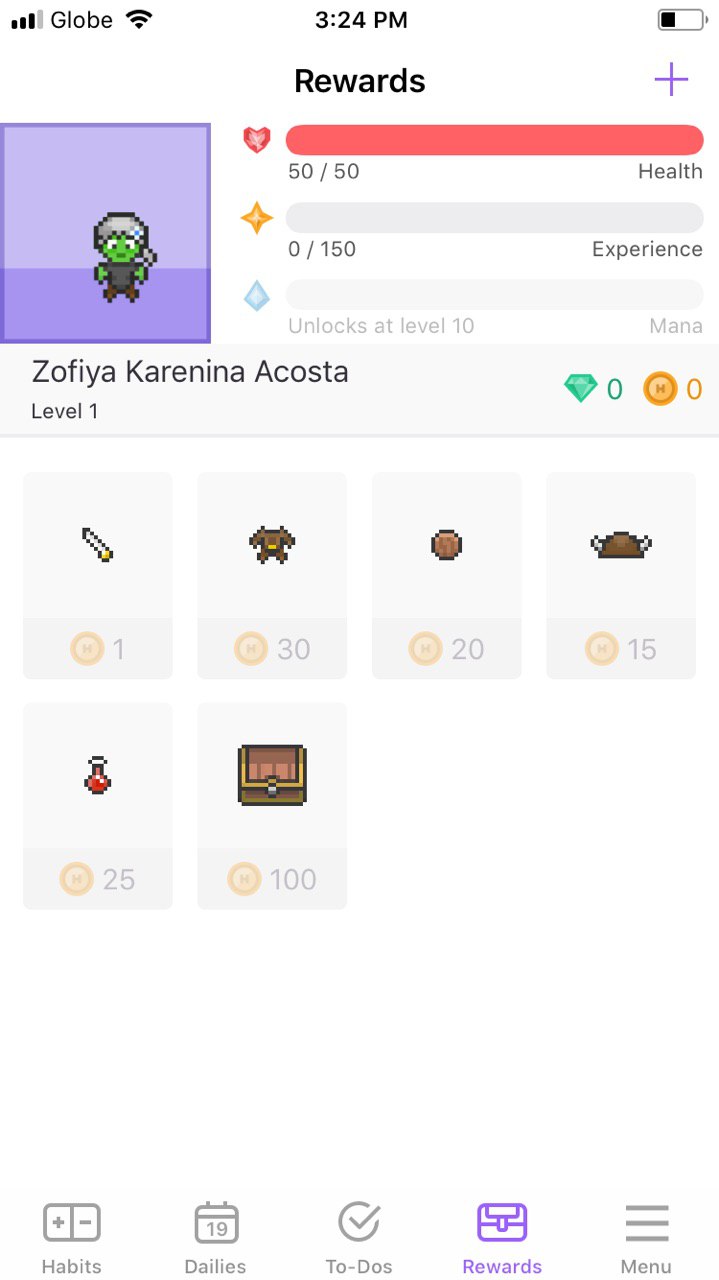 If adulthood and taking care of yourself sounds boring to you, then Habitica might help out. Habitica is a productivity app gamifies the most mundane activities by treating them like an RPG. You gain points and level up by completing your goals, and you can get special rewards (like watching your favorite TV show) if you earn enough points. It sounds pretty nerdy, but in a fun way. The free app can make your life seem more exciting.
Habitica is available on the App Store and Google Play. 
4. Blogilates
Blogilates is a free workout app by fitness guru Cassie Ho, who runs the incredibly popular website and Youtube channel of the same name. I chose this specific workout app because of how cheerful Cassie is and how she makes working out fun. She'll distract you from how hard the workout is by talking about her day or making puns as you sweat out (unlike some other fitness channels, she'll do the entire workout along with you), or she'll turn the entire workout into a game. Aside from workout videos, she also does stuff on stretching and clean eating. The app contains all of Cassie's videos and lets you follow her workout calendars.
Blogilates is available on the App Store and Google Play. 
5. Zennya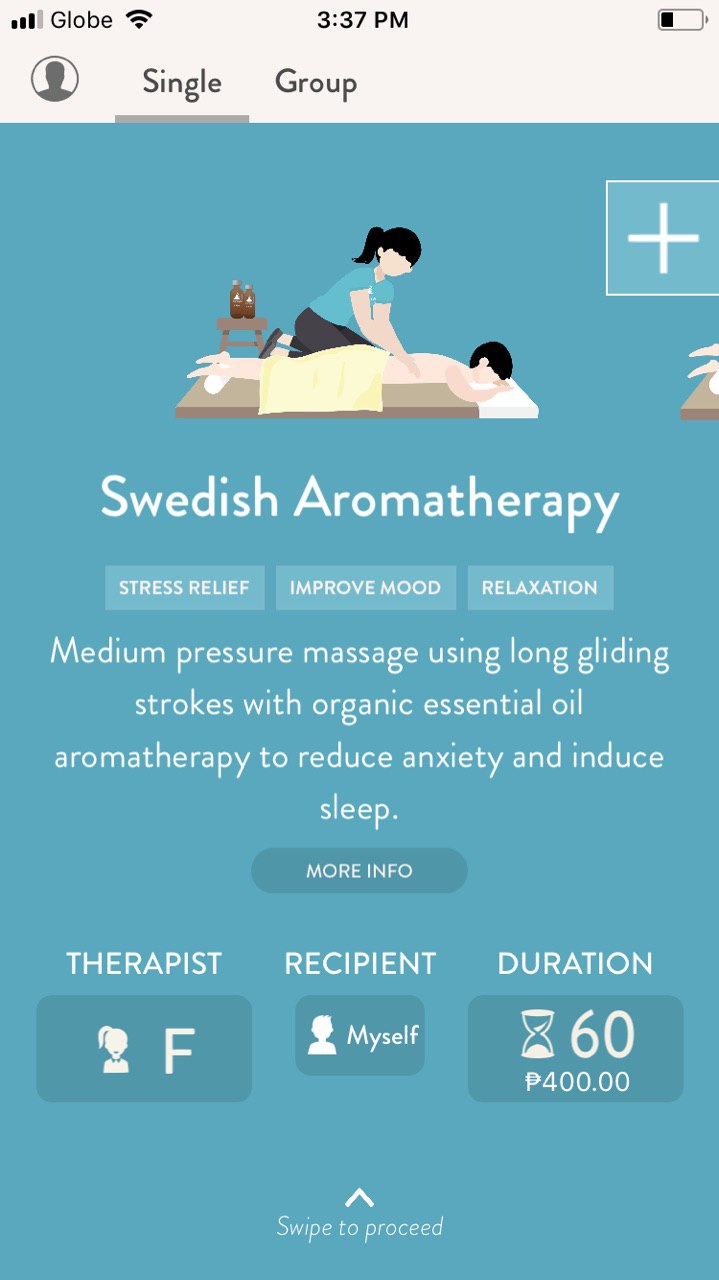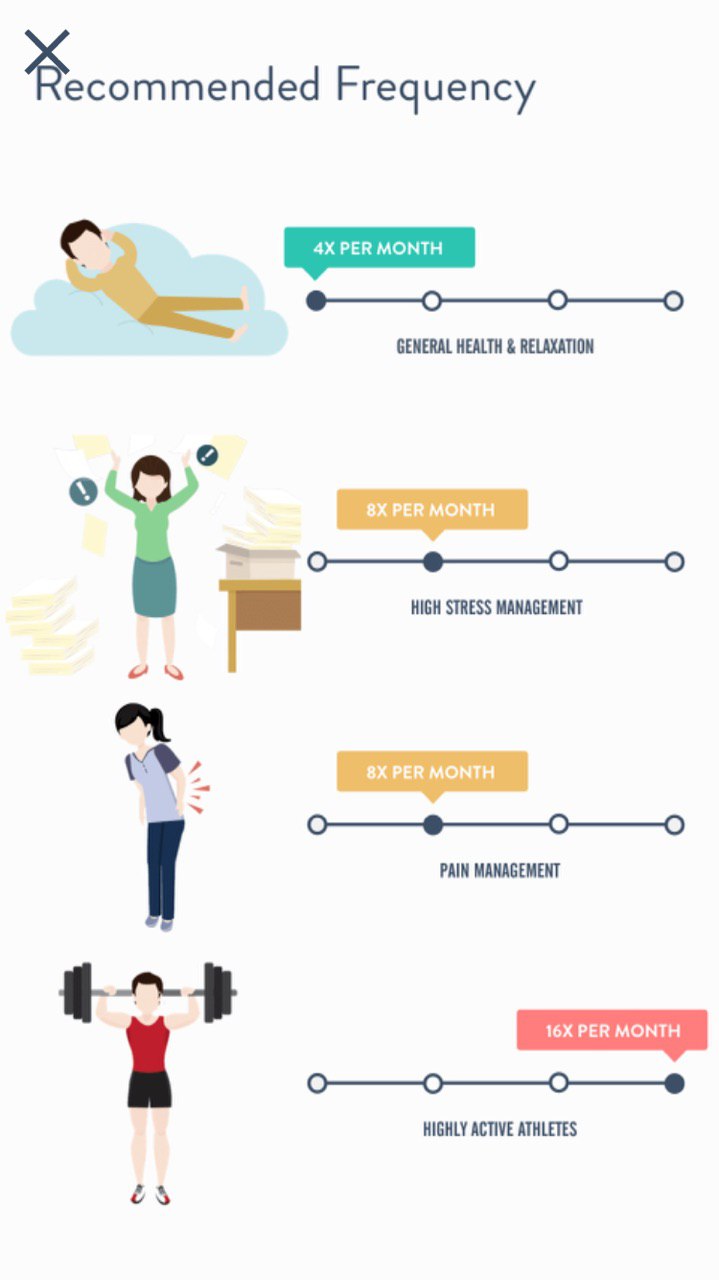 Zennya is a Philippine-made health and wellness app which provides in-home massage sessions. When you get the free app, it lets you choose a variety of massage services and lists down all the details you need to know about each service. Once you've made your decision, you can start booking your physical therapists. (You can choose to get a male or female therapist if you're particular about that) It's also kind of like Grab but for physical therapists.
Zennya is available on the App Store and Google Play. 
6. Smoke Free
I used to be a huge smoker. I'd take packs of cigarettes to my room (the amount depended on whether or not I was planning to eat) and I'd mindlessly burn through them as I went about my day. I thought of myself as a hungry smoker; some people could make a cigarette last for a long time, but I'd puff through one in a minute. I was able to quit, but that took a lot of perseverance and, well, weight gain and an old job that entailed checking news about the tobacco industry everyday.
Quitting is really hard, which is why I'm grateful for apps like Smoke Free, which helps people stop smoking. It's a free app that logs how long it's been since you last smoked, the amount of money you've saved, and how much your health has improved. It also encourages you to stay on the smoke-free path by giving you missions designed to help you stop, as well as helps you manage your cravings.
Smoke Free is available on the App Store and Google Play. 
7. BetterHelp
BetterHelp is an app that provides online therapy and counseling services. If you download it, you're matched to a counselor or licensed therapists best suited to your needs, and you can text them your problems. Listen, therapy can be stressful, especially in the beginning. I feel more comfortable writing my feelings down over verbally speaking out, and so many of my therapy sessions consist of filling the time by saying things I don't really mean. If you feel the same way, BetterHelp might be useful to you. However, do note that this isn't a replacement for seeing a psychiatrist or taking medication.
BetterHelp is available on the App Store and Google Play. 
8. #SelfCare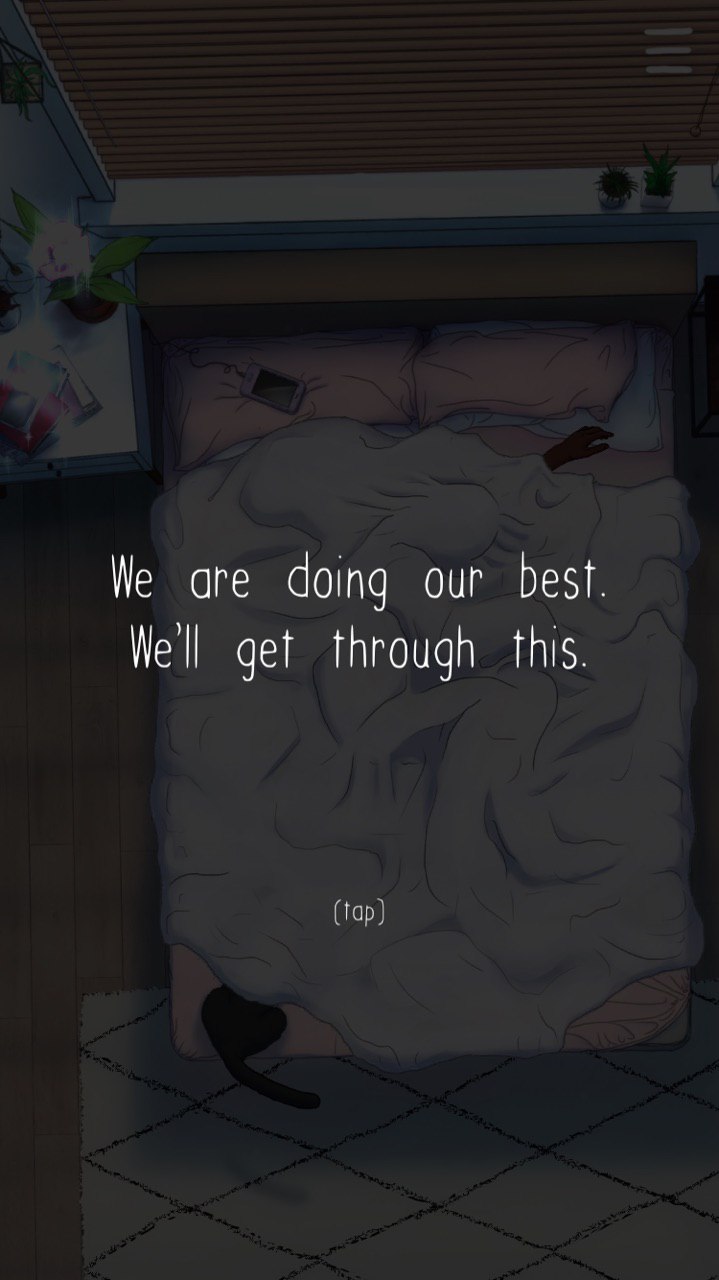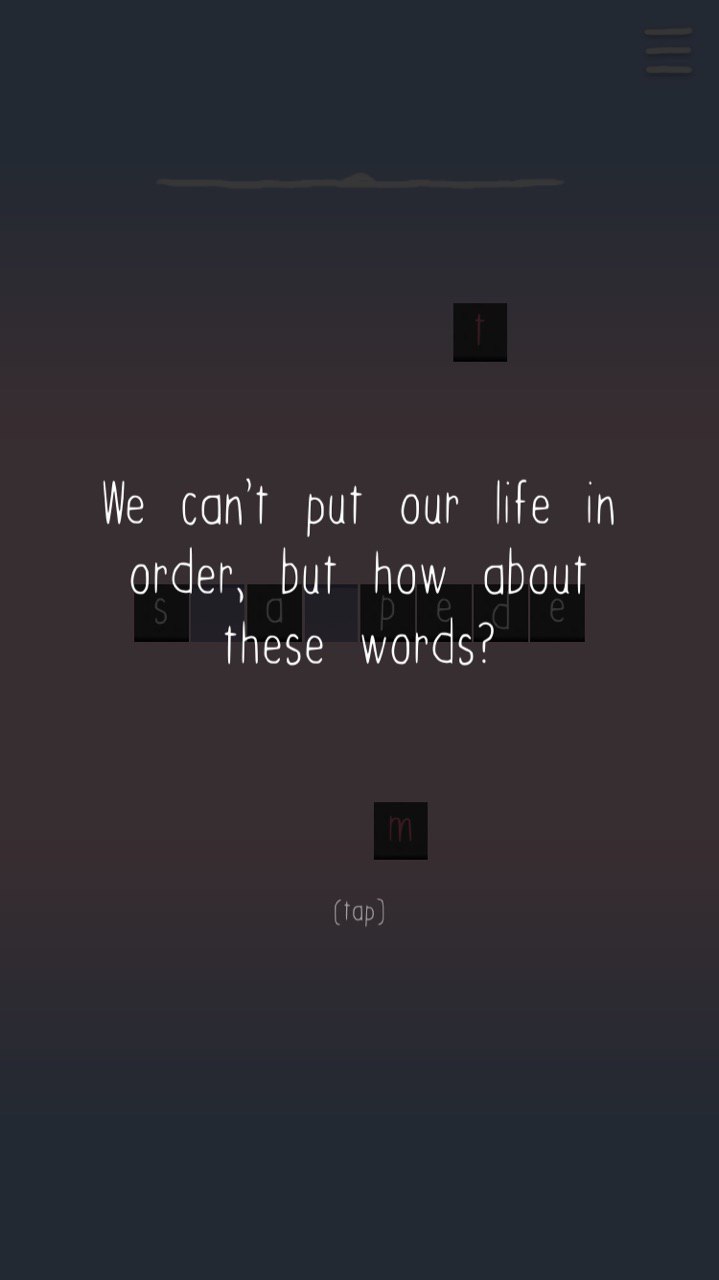 #SelfCare is a free game that allows you to pretend that you're staying in bed for the day. That's it, that's the whole premise. On the screen is a woman snuggling under her covers (that's you!) in a pastel room, and you can get her to do a few activities like water a plant. The activities themselves come in the form of mini-games. I tried one that turned out to be a spelling game, and I started spelling out stressful words such as "mute all," "stagnant," "soft block," and saw them quickly dissolve, followed up by gentle words of encouragement. I then saw the words progressively become more positive, from "dignified," "fulfilling," to "stand tall." (Reading more about this taught me that this was meant to be a positive word association game)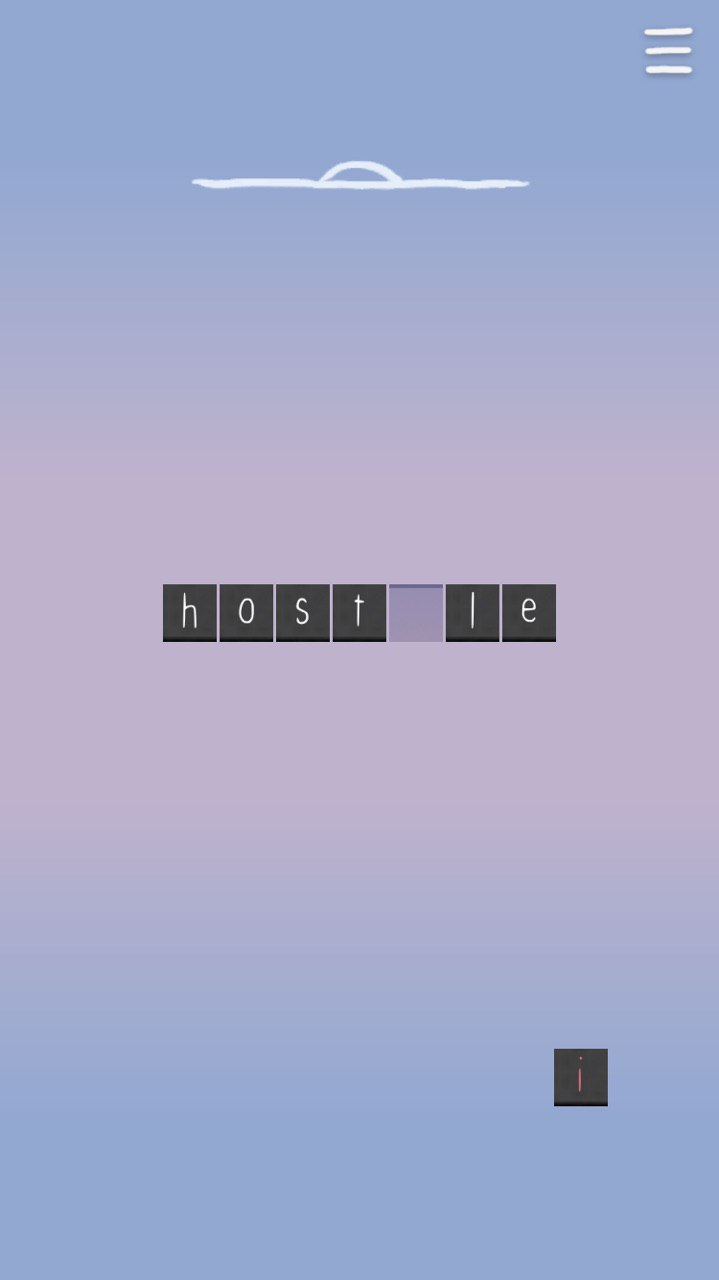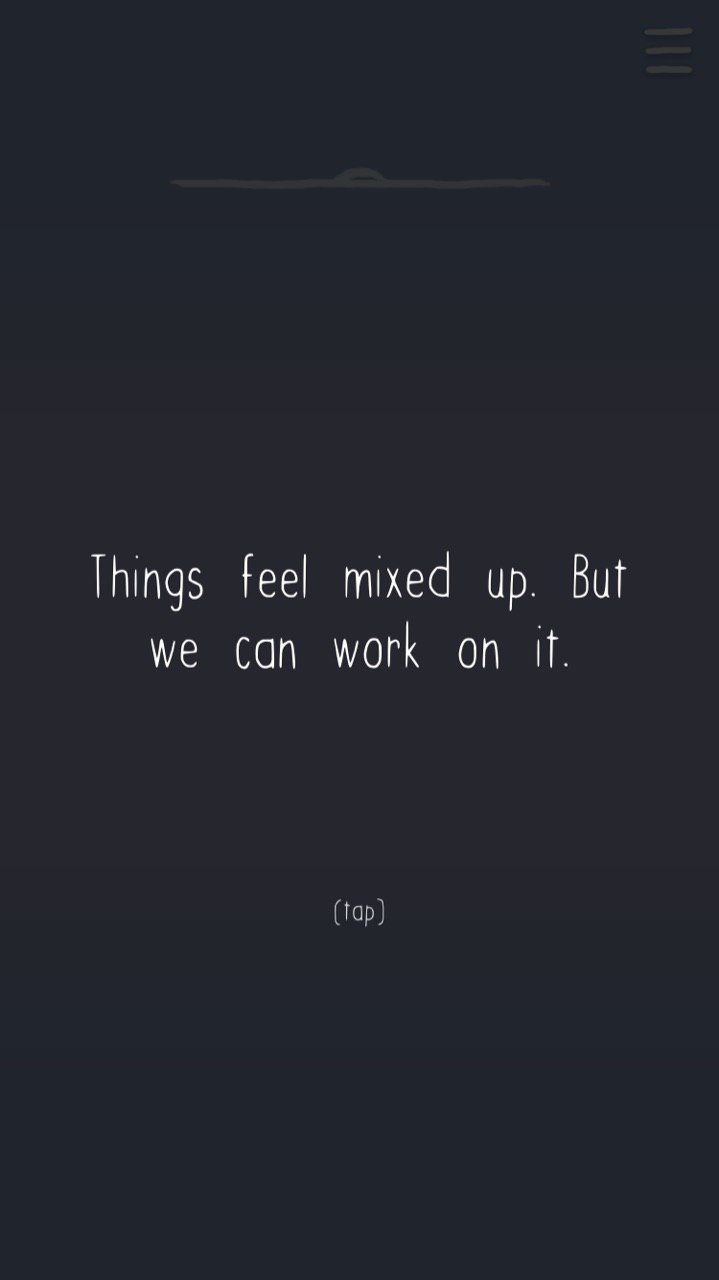 It's designed to let you check in for a few minutes (nothing more than that) each day as a breather, and the game itself teaches you mindfulness (watering the plant involves you breathing in and out to the movement of a flower unfurling, though the app reminds you that you can choose your own pace).
#SelfCare is on the App Store and Google Play.
9. Aide
Going to the hospital or setting up an appointment by yourself is scary. Aide, which is a locally made free app, helps with that by letting you book a set of on-call medical practitioners who can do home services through the app. Think of it as Grab, but with doctors, nurses, physical therapists, and the like. They also do medicine deliveries and give out free lab tests, as well as grooming and vaccine services for your pets. The app is also planning to roll out ambulances soon, too.
Aide is available on the App Store and Google Play. 
If you want to see more apps, you can check out our previous list: Self-care is the most important wellness trend of 2018
Get more stories by subscribing to our newsletter here.
Read more:
This new app lets you get a haircut at home
This app lets you read more than 50 alamat or legends
Read more by Zofiya Acosta:
Single on Valentine's Day? Cry and dance to these songs
What does Metro Manila lack? PWD-friendly tricycles
Nolisoli.ph Originals: Just Another Thursday at the Café
TAGS: #selfcare aide aloe bud apps better help my white card nolisoli.ph self-care smoke free wellness zennya