This just in: PAGASA officially declares the start of the dry season and at this point, we're already dreading the scorching summer heat. But if there's one good thing we can make out of it, I'm happy to remind you that we'll be seeing more of our favorite summer pastime snack. The world-class mangoes from the humble island of Guimaras are in season again.
If you have yet to figure out where exactly to go this summer, the Guimaras Manggahan Festival is making a comeback this May. And here's a fun fact: You can participate in the festival's annual eat-all-you-can mangoes for a little over P100 (yup, you read that right). But if Guimaras is too far from you, Hong Kong's cult favorite Hui Lau Shan (pronounced huey-lao-shan) has just opened its doors at SM Megamall.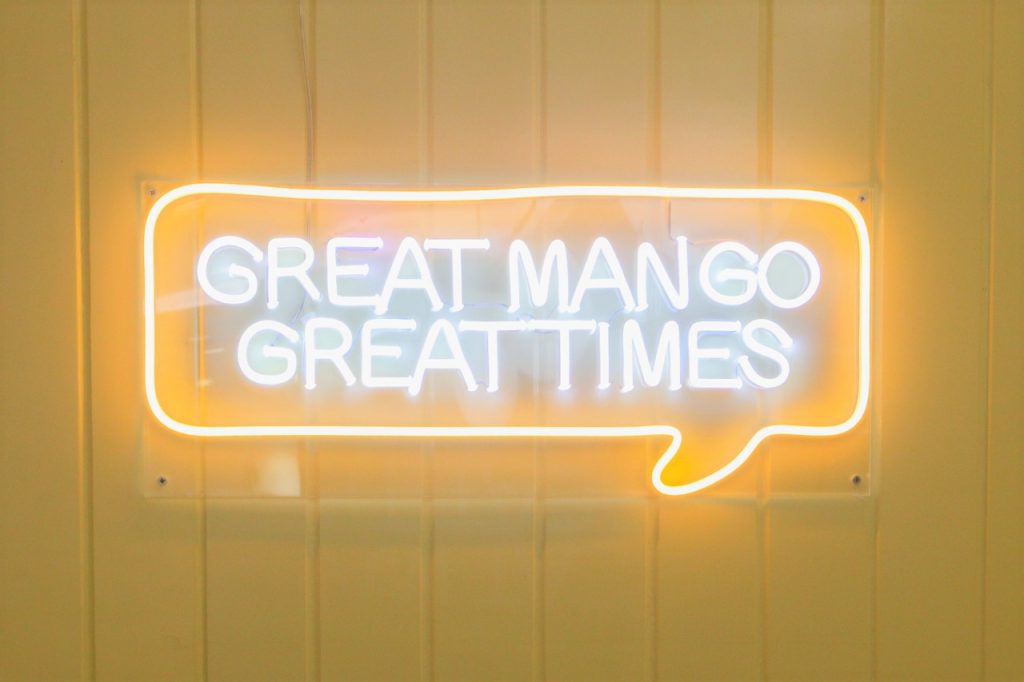 Brought in by Fat Daddy's Group Josiah's Catering, you can say that the dessert chain "comes home" to the Philippines as HLS' famous mango desserts has always used our local Carabao mangoes in their branches worldwide. 
The 60-year-old dessert chain only began infusing mangoes in the 1990s and it was an instant hit. Prior to this, its original founders merely sold Chinese herbal tea on a trolley in Hong Kong in 1960. Today, HLS has over 300 has over 300 branches worldwide; the latest one is in Manila.
"But aren't mangoes a seasonal fruit?" I asked Josh Versoza of Josiah's Catering. "Funny thing is, what I found out from Hong Kong is that there will always be an area in the Philippines where mangoes are in season," he explains, "So for example, summer time is the season of mangoes in Guimaras while during the third quarter, mangoes from Davao or Northern Luzon are ready to be harvested."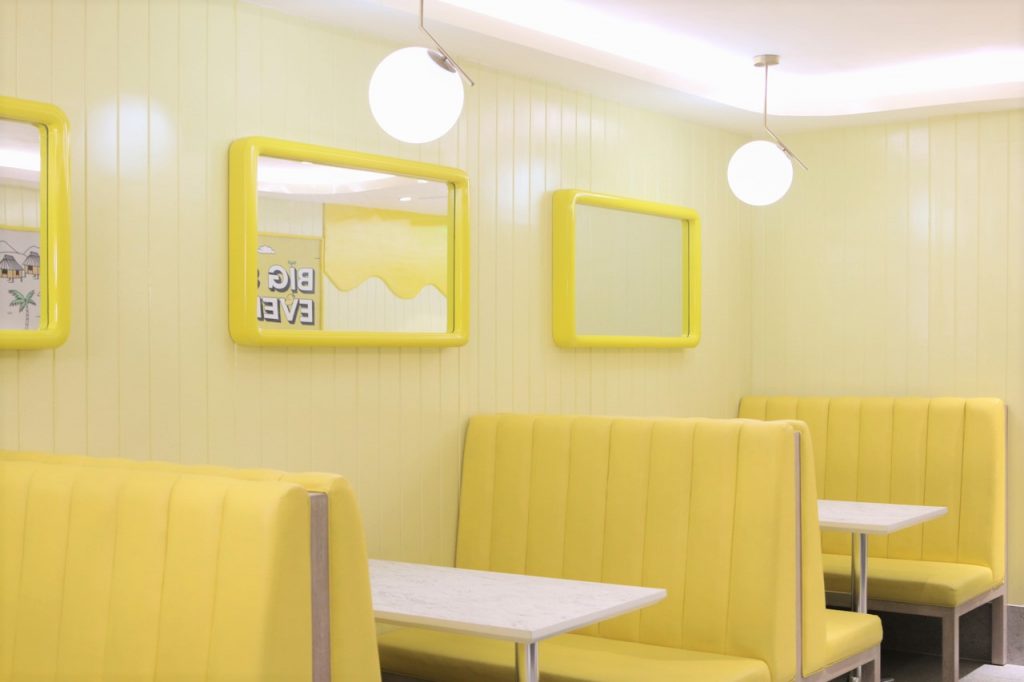 According to Versoza, the owners of HLS in Hong Kong gave the Fat Daddy's Group the leeway of making the Philippine franchise unique, in a sense. The result is a yellow-themed space that may remind you of quaint American diners in the '50s—a far cry from the original HLS' red and dimly lit space in Hong Kong.
It's just enough to cater to more or less than 20 people. But don't be disheartened. Versoza said that they will be opening 15 more branches this year including Greenhills Promenade, UP Town Center, Eastwood, and more.
"We're also looking to add an ube line some time soon," Versoza revealed. And if you haven't heard of hasma yet, now may be a good time to get acquainted with it (FYI, it's a Chinese dessert ingredient made from a female frog's fallopian tubes) because Versoza is looking to bring HLS Hong Kong's hasma-infused desserts in selected stores soon. Otherwise, you can catch classic favorites like this juicy bowl of Mango Chewy Ball or Sea Coconut Icy Combo.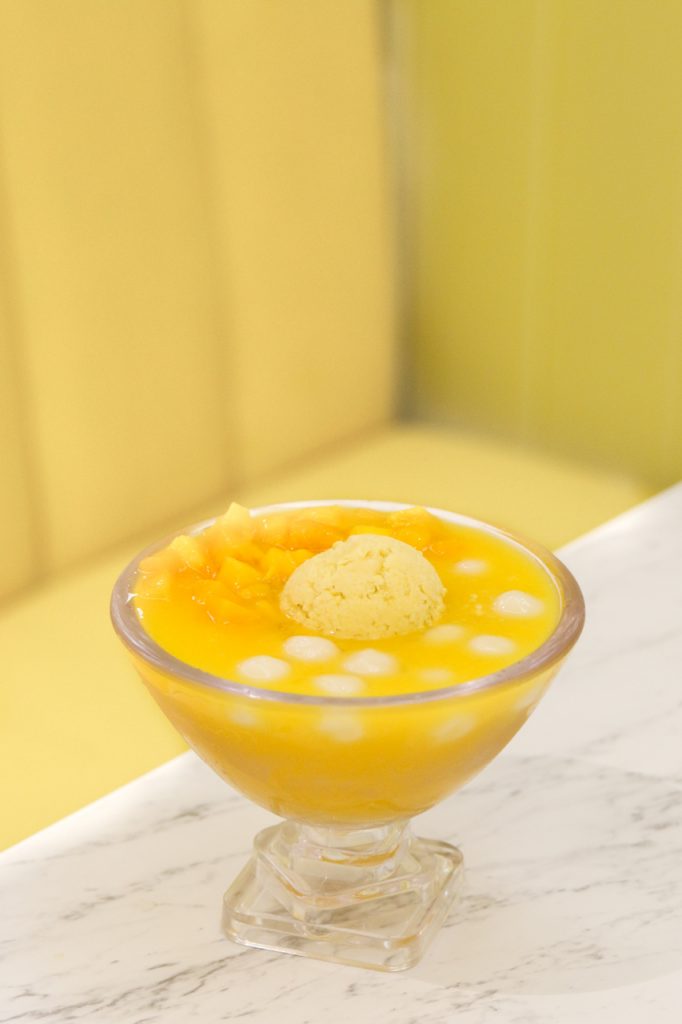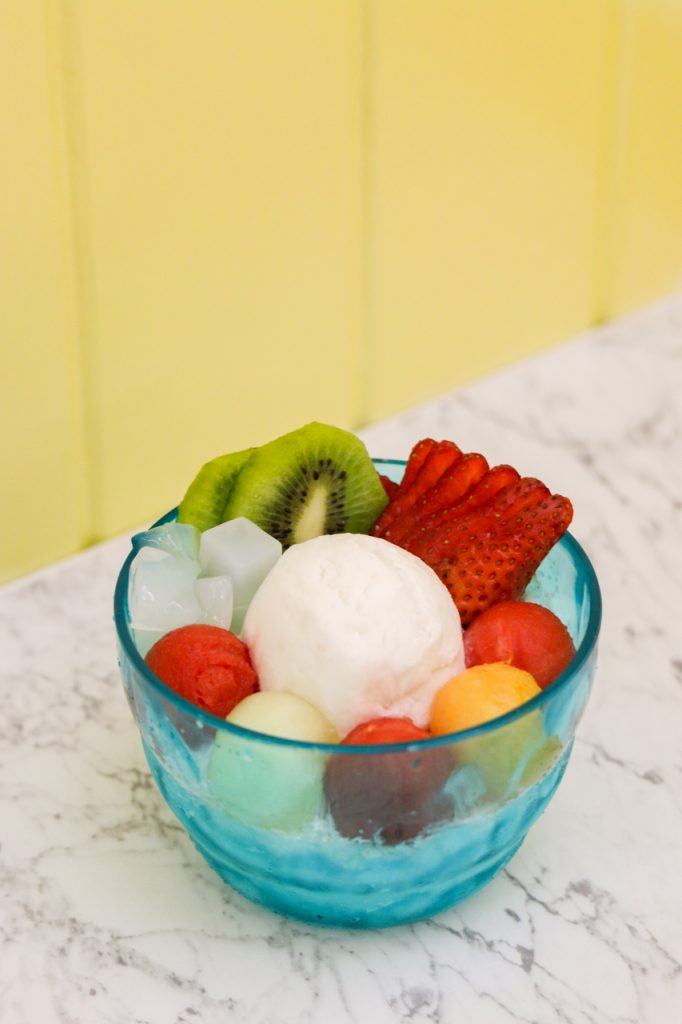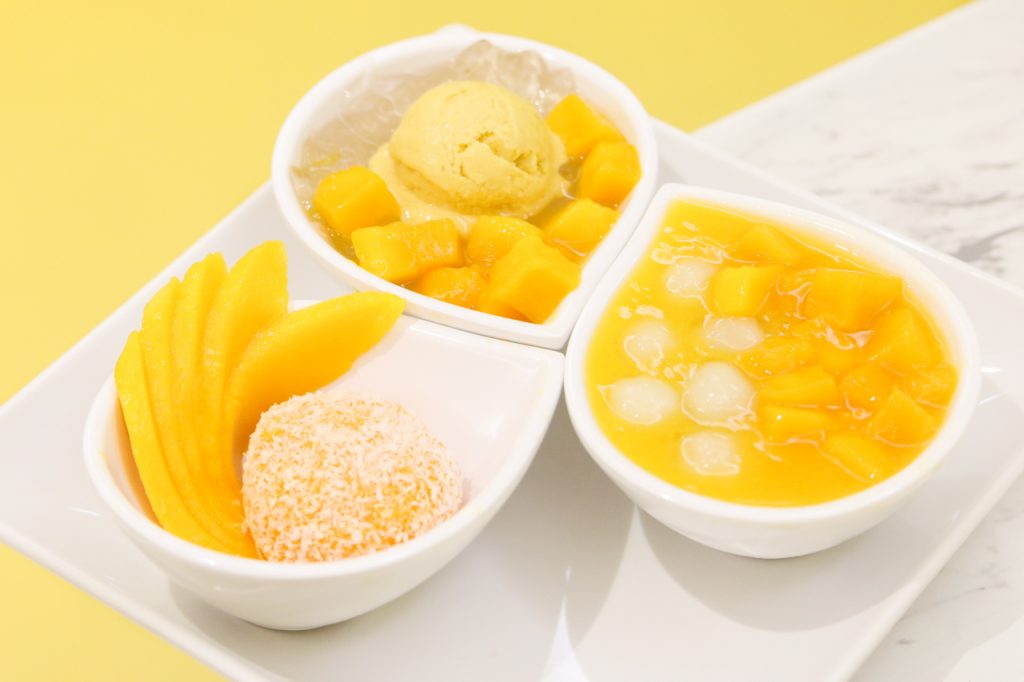 The Mango Chewy Ball has always been a crowd favorite. You can find a decent amount of mango chunks and mango ice cream in its mango base. But what keeps your mouth busy are the sticky rice balls that's comparable to bilo-bilo. The mango soup fills up most of the bowl but we're not complaining. It's thick, smooth, and rich and makes a great complement to the mango chunks and rice balls.
But if you find that the mangoes are too sweet for your taste, go for the Sea Coconut Icy Combo. This dessert is packed with a variety of fruits such as kiwis and strawberries served with the star of the show—coconut ice. Though the fruits are not as sweet as the mangoes, the creaminess of the coconut ice make up for it. It was subtle yet equally delectable, and this was easily my favorite.
Needless to say that the menu is filled with mango-infused desserts. But if you can't decide, go for the Mango Romance, which serves mini versions of mango chewy ball, mango mochi, and mango crystal jelly. The servings are perfect for sharing.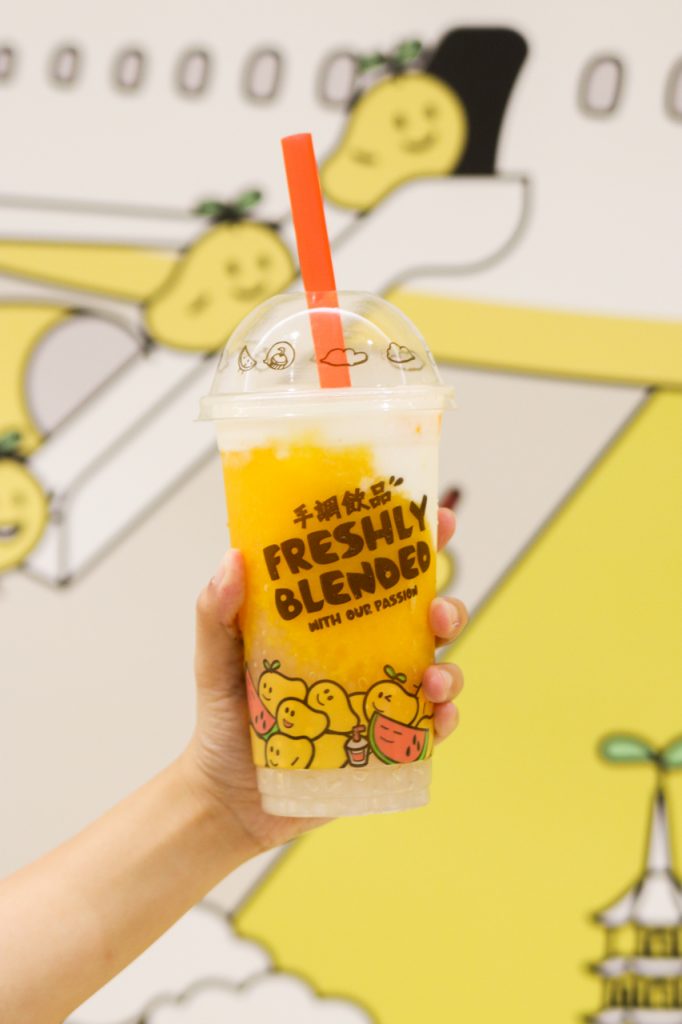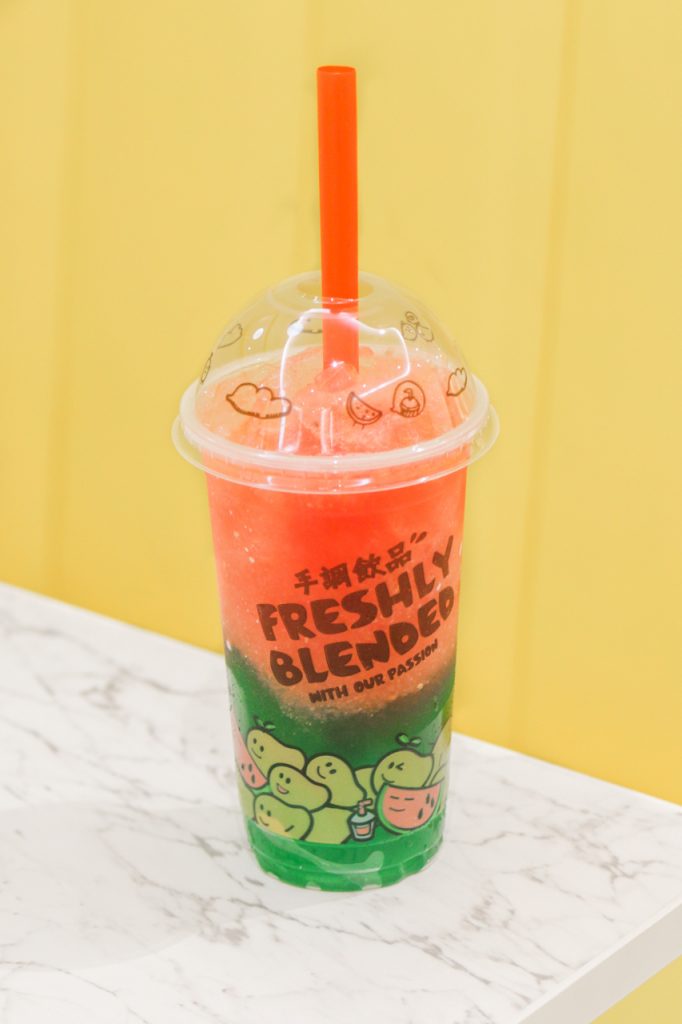 The other half of their menu is dedicated to various drinks. For mango lovers, try the Mango and Coconut Juice with Crystal Jelly. The abundance of mango chunks and crystal jelly will keep you chewing while the coconut juice adds an extra creamy finish to the mango base.
If you want something different, go for the Aloe and Aloe Jelly in Watermelon Juice, a refreshing drink that tastes exactly like watermelon mixed with pandan-flavored jelly. No artificial flavors added, just the real thing. You can also ask them to adjust the sweetness level according to your taste.
While we're still waiting for more branches around Manila to open up, maybe a trip to Megamall, wherever you're from, may not be that bad. We'll leave it to you whether you're willing to line up on the weekends but for what it's worth, I'd say go for it.
Read more:
8 in-season fruits for the holiday break
A handy guide to this summer's in-season fruits
LTFRB to add 28 new P2P routes to cover Cebu, Iloilo, Aklan
Read more by Jill Chua:
A local's guide on things to do in Iloilo
Your next after-lunch coffee break is in this food court
Writer: JILL CHUA
PHOTOGRAPHY SAMANTHA ONG