With this quarantine keeping us cooped up in our homes, it's no surprise that people have discovered and picked up a slew of brand new hobbies. The most common across the board seems to be cooking and baking. Just go on Instagram and you'll likely see your friends—even those who you never thought would ever get near a stove—show off their golden baked bread and chunky chocolate chip cookies or some "gourmet" take on your usual pantry snacks. 
But it's been 50 days and there's only so much bread to bake and as much as we love adobo we can't eat it for the rest of our lives.
Luckily restaurants have started putting up delivery services, so we won't have to miss the meals we loved from the "outside world" too much. Even better, a few of these restaurants are even helping us max out our quarantine chef potential by making home kits available for purchase.
Basically, home kits include the ingredients and instructions in putting together our favorite restaurant dishes. No culinary degree necessary.
The Test Kitchen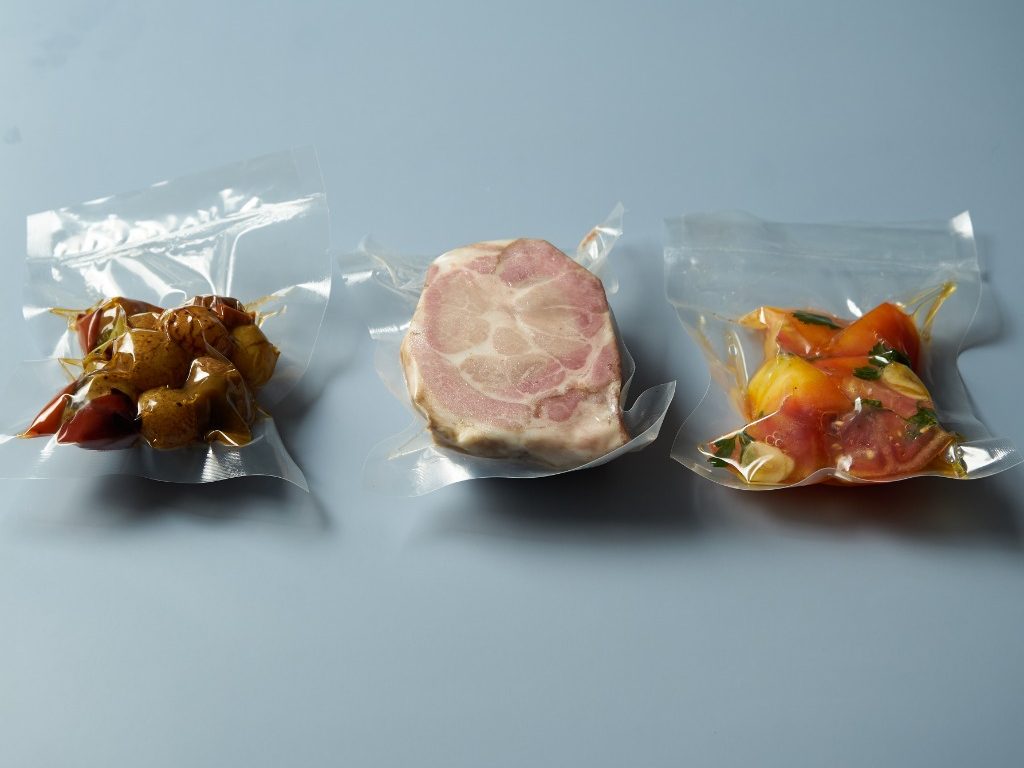 Make your home kitchen a satellite Test Kitchen, complete with chef Josh Boutwood teaching you how to prepare poached salmon, ribeye steak, smoked pork neck steak and truffle roast chicken—just the way they do it at the restaurant. The home kits include ingredients packed in air-tight vacuum bags, along with instructions and also a QR code you can scan to watch Boutwood's tutorials.
[READ: Watch how chef Josh Boutwood cooks The Test Kitchen's dishes—then do it yourself]
Hapag
Called "Hapag sa Inyong Hapag," the private dining restaurant's meal kits include both fresh and pre-prepared ingredients, along with a cooking and reheating guide. The instructions also feature a QR code through which you can see how the finished dish should look like. (Is this what it feels like a take-home lecture and practical from my favorite young culinary profs? Not that I've ever gone to culinary school to really say…)
[READ: Easily assemble Hapag's signature dishes with their newly-launched meal kits]
12/10
While 12/10's kits aren't exactly ones to help you recreate your favorite dishes from them, their spice and Japanese pantry kits can help you at least add that 12/10 feel to your usual menu at home. Think of it like a You x 12/10 collab dinner.
Ramen Kuroda
Most ramen restaurants used to be so strict about takeout (for good reason), but now you can easily enjoy your ramen at home, and feel like a pro ramen chef while you're at it. Ramen Kuroda has made their home kits available for purchase at select stores. Just make sure you consume the ramen on the day you buy the kit for maximum quality.
Baked Nice (of Made Nice)
Made Nice recently launched a little spin-off, focusing on desserts and baked goods, which they aptly called Baked Nice. The bakery offers baking home kits that could yield 12 large chocolate chip cookies—just enough to get you through your sweet cravings.
Get more stories like this by subscribing to our weekly newsletter here.
Read more:
Yabu and Ippudo now open for pickup and delivery
ADB crinkles—er Margarita Forés's crinkles—are now available for delivery
Ice cream, cookies, cake—here are 25 dessert spots that offer delivery now
Metronome, Single Origin and more begin offering delivery services
Writer: PAULINE MIRANDA