During the first few weeks of quarantine, our editorial team was faced with a dilemma: How could we possibly go on writing about and posting food on our website and social media pages without coming off as insensitive to the plight of thousands of Filipinos who've lost their jobs and are struggling amidst government-imposed quarantine?
For an entire month since the country was put under enhanced community quarantine, we starved our feeds of our usual core vertical: food. There were no restaurant reviews or plugs for new home-based food businesses (which have yet to fully emerge as an economic phenomenon at that time and which we repost plenty of now).  
View this post on Instagram
We made an exception for a few recipes and reposts we deemed socially relevant. We shared, for example, immunity-boosting and filling recipes by Sama-samang Artista para sa Kilusang Agraryo (SAKA)—an anti-feudal alliance advocating for genuine agrarian reform and food security—that uses the humblest ingredients one can easily find in the palengke without splurging.
Food, we decided, was too touchy a subject—that includes Western cuisines, avant-garde takes on Filipino classics and anything that diverts attention from the national crisis that was unraveling back then. How could we possibly talk about extravagant lunches and dinners when thousands of Filipino families are unsure whether relief packs and cash aid can last them through the longest-running lockdown in the world?
How we eat in a crisis
But food, we later realize, was also a way to look at how the times are and how people are doing—what we eat are parameters of the social, political and economic climate.
For example, in 2018, when the inflation rate was at an all-time high of 6.7 percent (highest since February 2009) resulting in a food price surge, low-income families adjusted their diets accordingly.
Ateneo de Manila University professor Eden Delight Miro, PhD and her team, who surveyed Filipino households during this time, found that families employed coping mechanisms to ensure that there is food on the table without blowing their budget. These included shifting to cheaper rice varieties, avoiding "luxuries" such as dining out and buying pre-cooked meals, and limiting the kind of food they buy to those that are extremely necessary and could feed more family members.
In a webinar on the changing food attitudes of  Filipinos during quarantine, the professor, who spearheads Ateneo's Community Welfare, Wellness and Well-being laboratory, speculates that this is also likely the scenario now with everyone forced into isolation due to the pandemic.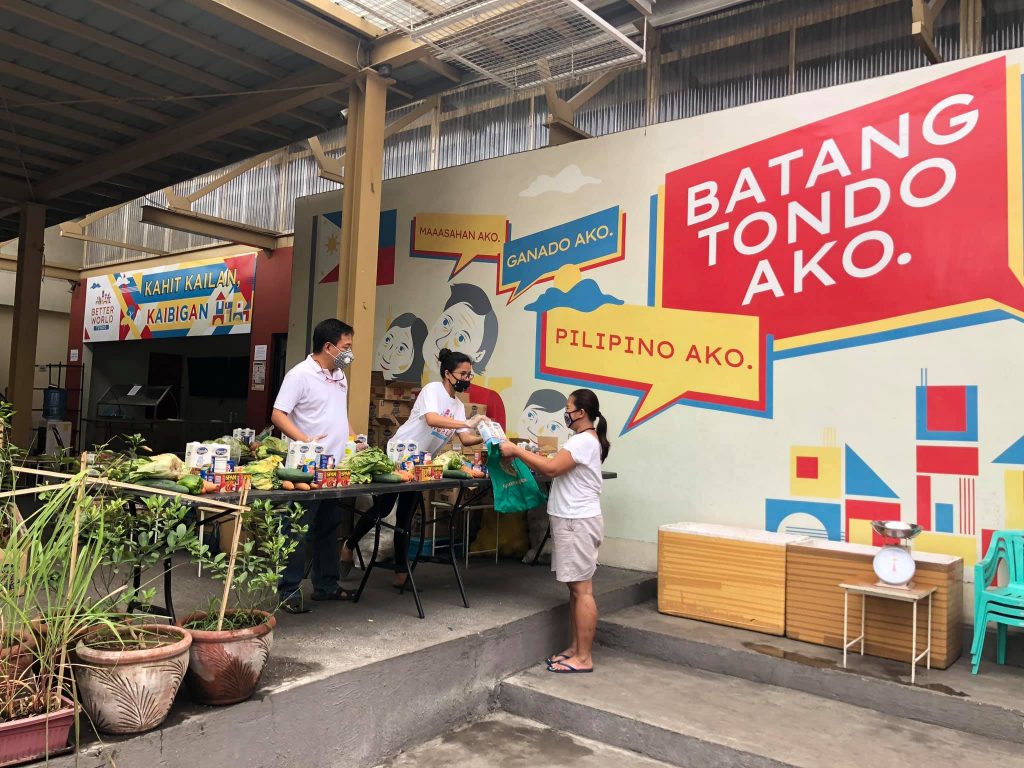 Although she cautions that it might be worse considering the income loss that many Filipinos suffered because of the economic impact of coronavirus. No definitive survey has been conducted since the onset of the pandemic to assess the current situation at the household level, according to Miro thus she used 2018 economic conditions and subsequent consumer behavior to illustrate this point.
A recent survey conducted by the Social Weather Station (SWS) in May, however, revealed the current situation on the ground: 16.7 percent of the respondents or 3.9 million families experienced involuntary hunger in the past three months. That's almost double the recorded involuntary hunger rate recorded last December 2019 at 8.8 percent.
At the local epicenter of the COVID-19 pandemic, Metro Manila, the sharpest increase was recorded at 20.8 percent from just 9.3 percent in December 2019. This translates to 693,000 families who experienced involuntary hunger from February to April.
Note that two years prior to this pandemic, only 308,600 Metro Manila residents were found to be living below the poverty threshold by the Philippine Statistics Authority (PSA) in 2018.
Nutritionist Liezl Atienza, RND, PhD, who was also part of the same webinar, offers another insight that may decode our current eating habits. She says that at the onset of the COVID-19 pandemic, the World Health Organization (WHO) advised the public to strengthen their immune system through their diets, which influenced the way we buy and what we serve on our tables before and during the lockdown.
Moreso, WHO in Europe laid out specific guidelines on what to stock up and prepare during quarantine in the absence of access to fresh fruits and vegetables, which they suggest remain to be the best sources of much-needed nutrients. These include frozen produce, canned vegetables, whole grains and shelf-stable milk.
[READ: How to smartly stock up your pantry and household in a lockdown]
These, in turn, became the most stockpiled items in everyone's grocery list next to rubbing alcohol, which is what toilet paper is to Americans.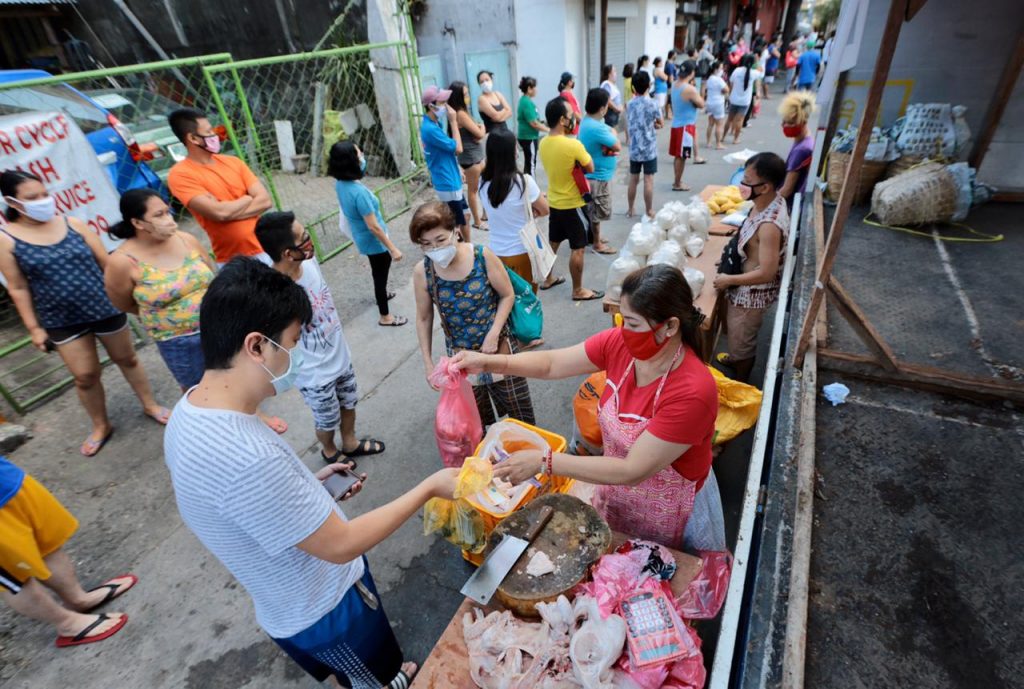 Coincidentally, a story we published on online grocery shopping on the first day of the National Capital Region lockdown was our most-read article for weeks, which may offer insights as to why people back then shifted to online groceries delivery instead of braving long lines and risking contracting the virus by going outside.
At home, cooking
Before the boom of home cooking businesses—and some will argue, even now—people in quarantine were all about "(re)discovering" themselves in the kitchen, exploring new recipes or perfecting classics like banana bread, focaccia, and in the local culinary scene, pandesal, prompting the rise of the trend called quarantine baking.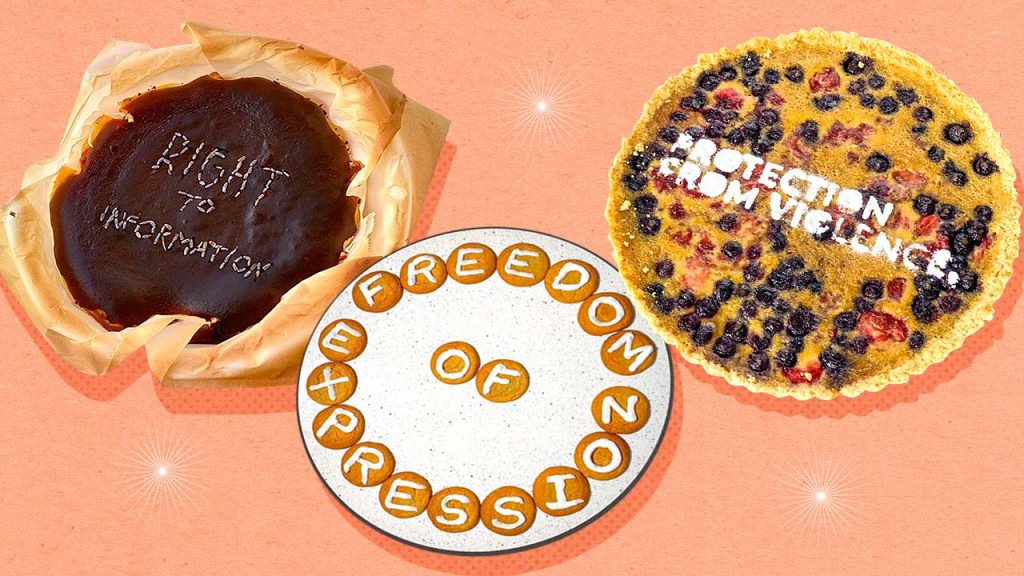 Curiously, these carbohydrates-rich food are also what we consider comfort food, a wide-ranging category of homemade meals, dishes and high-calorie desserts that people associate with, well, comfort in times of distress—like this one we are in right now.
[READ: What's 'comfort food' anyway?]
Freelance journalist Michael Snyder writing in the New York Times about how pandemics influence our food of choice, says this "shift" back to comfort food meticulously made by hand—and even the making of "artisanal foodstuffs" previously left to professionals—has replaced physical fitness as one sign of aspirational care.
But at the same time, he argues that it is nothing new. In fact, if we look back at the last pandemics in human history (black plague, influenza, HIV), following a sweeping health crisis, eating habits have always reverted back to what is considered "food for the soul": food that are thought to cure our well-being by way of our appetite.
https://www.instagram.com/p/CADGIg8nkh6/
If you look closely at what we are consuming now in quarantine, it doesn't fall far from what previous generations were preparing and eating in the past. Snyder's speculation of what the characters in Italian writer Giovanni Boccaccio's "The Decameron" were eating in the wake of the Black Death based on scholarly papers include crustless sliced white bread, whole-grain bread and multi-grain porridge for the common folk and dressed airborne birds "tinged with dye, suspended in aspic (a medieval invention) or stitched together into fantastical creatures" for the aristocrats.  
These diets were, of course, influenced widely by the prevailing science of the time—as ours are currently based on WHO's dietary recommendations.
It just so happens, Snyder says, that people in this generation's pandemic have an ample amount of time with work and other everyday functions put on hold. This may also explain the rise of many quarantine food trends from dalgona coffee to banana bread and now Korean barbequed meats and deconstructed sushi trays as elaborate and sometimes defiant as the dressed fowls of the medieval period.
Who's watching their weight in quarantine?
"These images are striking in their apparent indifference to the dogmas of so-called 'clean' eating." That's still Snyder commenting about the stark contrast of the return to high-carb diet against the "recent shift toward plant-based cooking and the boom in boutique dietary restrictions."
"Indeed, in their flagrant carnality, the comfort foods of the novel coronavirus crisis can seem practically medieval, particularly in their flouting of health trends in favor of comfort."
Whatever happened to sticking to "clean" eating? To those low-everything (carb, sugar, fat, you name it) meal plans that were so prevalent in popular culture thanks to celebrities and media publications swearing by its purported benefits? Beyoncé even sang about it in her 2013 song "Pretty Hurts": "South Beach, sugar-free. Vogue says thinner is better," with a little shot at Anna Wintour's magazine. 
Five years later and a year after giving birth to twins, the singer headlined the Coachella Valley Music and Arts Festival, flaunting a voluptuous figure she credited to a 22-day "no bread, no carbs, no sugar, no dairy, no meat, no fish, no alcohol" diet.
But no, really, how is the pandemic affecting people's boutique diets? 
"Plus, people were 'stress-eating' and sought comfort food especially for the first two months in quarantine—'dieting' was simply not a priority."
Theater actress Kakki Teodoro founded Diet Diva in 2012, one of the first to offer a calorie-counted meal delivery service in Metro Manila. Serving key cities in NCR, it's known for its signature 1,200 calories-a-day, gluten-free, low-sugar, low-carb (GLOW) and Lean machine (high-protein 2000 calories daily) meal programs.
View this post on Instagram
Teodoro says the COVID-19 pandemic and the subsequent lockdown drastically affected their operations leading to a significant drop in meal plan subscriptions. They had to halt their deliveries from March to April despite being considered an "essential service" because of the toll of the changing government regulations and the increasing number of clients who had to cancel the meals usually delivered to their workplace due to new remote working arrangements.
"We attribute this to the rise of home food businesses (more meal options within their own communities) and also working from home meant they could easily make their own meals," she says.
"Plus, people were 'stress-eating' and sought comfort food especially for the first two months in quarantine—'dieting' was simply not a priority."
Due to the same logistical constraints coupled with people retreating to their provincial homes, Paleo Manila, a meal plan subscription service by nutrition solutions company Nuthera Philippines also saw a drop in sales. 
"There was, however, one month wherein there is a significant increase in our catering trays as our clients prefer one delivery of meals per week to lessen their exposure from other people," finance and resource manager Cess Laqui and marketing officer Suzette Taborda say.
The Sexy Chef, a diet plan delivery service owned by singer-actress Rachel Alejandro, which has been in the business since 2004, also had to pause from their daily operations. 
During this break, which lasted from Mar. 17 until Holy Week, its management decided to simplify its offering based on the limits of its suppliers, which were also affected by quarantine restrictions. 
Chef Barni Alejandro, Rachel's sister and The Sexy Chef co-founder says upon their return, they initially started off with just two diet meal plans delivered five days a week, a day before consumption. "People's priorities shifted from wanting to lose weight to preferring healthy food they can share with their family members," Alejandro says.
To thrive during this economically-challenging period, all three businesses came up with ways to reach new consumers and lure back former subscribers.
Taking off from their initial offering upon the return of their meal plans on June 1, Teodoro's Diet Diva capitalized on their partnership with Benguet farmers who supplied them with fruits and vegetables. Today, along with its meal plans, Diet Diva has a new fresh produce delivery service called Fresh Market.
"We improved the menu by adding fresh and immunity-boosting ingredients because we know we have to keep our clients strong," Teodoro says. "This became our main message for our clients: our meal plans are not simply for weight-loss but primarily to boost their health and strengthen their bodies."
A similar approach has been taken by Paleo Manila by creating NuGrocery, a one-stop online grocery selling basic raw ingredients including hard-to-find baking staples. "Aside from this, we have also launched our very own ready-to-eat cauliflower rice and sweet potato rice, which have been favorites among customers so far," says Taborda.
Alejandro and her team at The Sexy Chef, meanwhile, developed a new line of frozen meals and family-style trays for clients looking for ready-to-cook and shareable food options.
View this post on Instagram
She even created low-carb and low-sugar versions of Filipino comfort food such as ginataang bilo-bilo and ube champorado and of quarantine food trends with sushi bake with cauliflower rice so people at home can still feel the nostalgia and warmth they bring without worrying about their impact on their health. 
"We also now offer grocery items on our website which can be delivered straight to our client's doorstep," she adds. "We studied the market and listened to our customers' needs and took it from there."
There will be a myriad of aspects to consider in years to come to ruminate on the impact of this pandemic: the economic crash or the rise of vile authoritarian regimes that took advantage of this turmoil.

But on a personal level, we will and can always be transported to this time through taste.
By the end of his NYT piece, Snyder concludes, "If the foods we crave and cook have come to resemble a medieval feast, maybe it's because our society has been medieval all along"—a food for thought.
Food is polarizing, it is political, it is class-based—although we hate to admit that to ourselves because we are fooled by its so-called equalizing property and the false security and moral assurance of "being lucky to have something to eat while others starve." This is inherent in the history of humankind and its relationship to food. It only took another pandemic to make this even more obvious and yet still too obscure for people in relative comfort to care about.
As I slowly resume my pace of consumption via weekly trips to the grocery store, I am still in awe at how frantic the first few weeks of the pandemic and lockdown have been. I still can't believe we rushed into and emptied almost every shelf in supermarkets in an almost apocalyptic craze. I look back at it now and wonder: How will this period in history be remembered? 
There will be a myriad of aspects to consider in years to come to ruminate on the impact of this pandemic: the economic crash or the rise of vile authoritarian regimes that took advantage of this turmoil. 
But on a personal level, we will and can always be transported to this time through taste. Because food maps out memories and moments in time like no other tangible thing can. Tell me what you ate and I'll tell you how you were and at what point in time you were at.
Get more stories like this by subscribing to our weekly newsletter here.
Read more:
3 out of 10 Filipinos are obese. The government's solution? 10-20% junk food tax
Mindful eating means paying attention to what you eat—and we don't mean counting calories
How this food bank is helping feed the hungry amid COVID-19
Writer: CHRISTIAN SAN JOSE
ART LEVENSPEIL SANGALANG