On a previous business trip, as I was waiting in line to board a plane going to Isabela, I spotted a woman clad in jeans, a plain T-shirt, and a pink scarf carrying a backpack and wearing bright pink lipstick. I had done my research for the story I would be writing, and recognized her as the woman I'd be meeting and interviewing that day. Still, I doubted if it was really her, Berna Romulo-Puyat, undersecretary of the Department of Agriculture (DA). I finally mustered up the courage to approach her and introduce myself, we shook hands, and she swiftly briefed me of what to expect on our trip.
Romulo-Puyat has been the DA's undersecretary for 11 years, specifically handling administration, marketing, and regional engagement under the current administration. Not many years ago, she started to travel around the Philippines in order to check farms and the farmers' needs.
For this trip, I was lucky to join her visit to Banaue Rice Terraces during the harvest season for heirloom rice. We were there to witness the Igorots' harvest ritual, traverse the eighth Wonder of the World, and observe and participate in the harvest. Wearing only rubber slippers, we walked down the side of the mountain and on the narrow walkways of the terraces to reach the harvest plot. Without hesitation, Romulo-Puyat stepped into the muddy rice paddy and asked the female farmers how to do the harvest properly. Following suit, I cut and gathered mature panicles beside her and the other women, and passed them down the line once I had more than enough to hold. We did this for about an hour under immense heat, and all throughout, Romulo-Puyat would ask the farmers questions and even joke with them.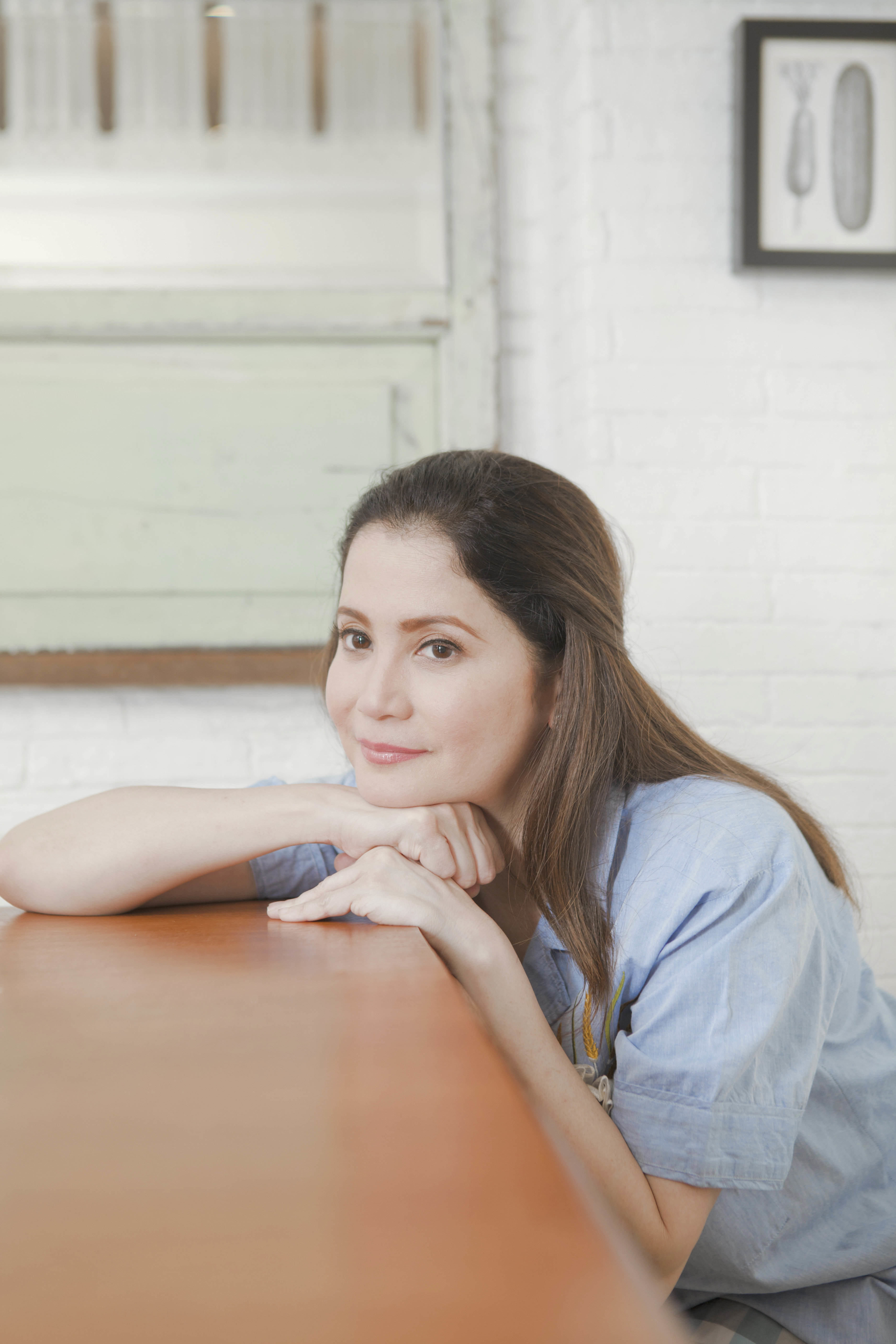 She has made it a point to learn from farmers first hand and to give back, bringing chefs and media people with her on her trips to raise awareness about the farmers' plight and gain respect for the food they produce and that we consume. "I've been fortunate to have traveled all over the country with [chef] Gaita Forés. She has the talent of seeing the potential of an indigenous ingredient and using it in her dishes in her restaurants," she says.
What was the turning point that made you decide to pursue a journey with food?
My life has always been about food. My whole family loves to eat. My late husband courted me by taking me to each and every restaurant written in Doreen Fernandez's book (Lasa: A Guide to 100 Restaurants). We would take our kids to different countries every year and our itinerary was always centered on where we would eat. We believed that part of understanding the culture of a country is through the food that they eat. You don't have to eat in an expensive restaurant to have a fantastic meal. I can be happy with a meal that costs less than P100.
What are the most common misconceptions about Filipino food?
That we don't have any original dish. That everything is just borrowed. When I visited Madrid, I tried their ensaymada, and it was so different from the one we are used to here. Ours has a lot of butter and is full of flavor. I remember how, during the first Madrid Fusión [in Manila], Spanish chef Paco Torreblanca was so amazed with our ensaymada that he kept going back to the booth that was serving it. The same goes for lechon. I personally think our lechon is better than the ones I have tasted abroad.
Contrary to what people think that we just copy everything, we do have dishes that were not borrowed: crispy pata, sisig, kare-kare, dinuguan, and laing. To quote Doreen Fernandez, "When Filipinos borrow, and then they cook it, there's a whole different, profound process that happens. That when people cook something that they have embraced from somewhere, it becomes very different. It becomes ours." It took me a long time to understand that. It's so profound.
What are the biggest challenges you encounter when promoting local produce among Filipinos and maybe even our own farmers?
The lack of supply. A lot of our chefs have been looking for local ingredients but we just don't have enough of them. A lot of chefs want to buy adlai, but not many farmers plant it. Most of the supply comes from our research centers.
A few years back, most restaurants imported their ingredients because that's what their customers looked for. Now you have chefs like Margarita Forés, Jordy Navarra, and JP Anglo who are proud to say that they source their produce locally.
How did your perspective on food change after becoming the undersecretary for agriculture?
I used to think that we only had good food in a few provinces, like Pampanga and Negros. But after traveling all over the country, I've discovered so many dishes that I've never tasted before. Take for example Isabela: I was pleasantly surprised to find out that the food there is fantastic. Their pansit cabagan is to die for. The lamb and organic pig are also delicious. They even have lobsters!
Knowing how hard it is to grow food also made me value everything that I eat. Nothing must go to waste.
"Being 'co-producers' means being people who go beyond the passive role of consuming and taking an interest in those who produce our food, how they produce it, and the problems they face in doing so."
Can you walk me through Madrid Fusión's journey to the Philippines?
The idea of participating in Madrid Fusión came from Margarita Forés. She has been attending it for several years now, and she had asked me a few times if we could at least have a Philippine booth in Madrid. But it was former Department of Tourism Secretary Mon Jimenez who thought out of the box and said that instead of just having a booth in Madrid, why not bring Madrid Fusion to Manila?
Please describe the atmosphere during the first Madrid Fusión Manila.
Amazing! Both foreign and local chefs, the press, and food lovers were raving about Filipino food. Our local chefs who were asked to present in the congress were as good as their foreign counterparts. It was a proud moment for our country.
All the local chefs that participated during our regional lunches did it pro bono. Enderun [College] students were our waiters, dishwashers, etc. and nobody complained. Everyone did it for the country. Everyone was helping each other. You would see top chefs like Bruce Ricketts helping out other chefs; there was no star. Our hashtag was #parasabayan. It was everyone's way of helping the country through food.
How has Madrid Fusión Manila changed the Filipinos' and the foreigners' mindset about local food?
I am so happy that the new tourism secretary decided to push through with the third one. When we did the regional lunches back in 2015, our main objective was to show foreign chefs and the foreign press that we have good Filipino food. We were so thrilled when the likes of Elena Arzak of Arzak and Andoni Aguriz of Mugaritz went crazy over our calamansi, adlai, and pili nuts. An added bonus was that some of our local chefs discovered we have good quality local ingredients. Those who went to the regional lunches were surprised that the ingredients used in the different dishes that were served were local.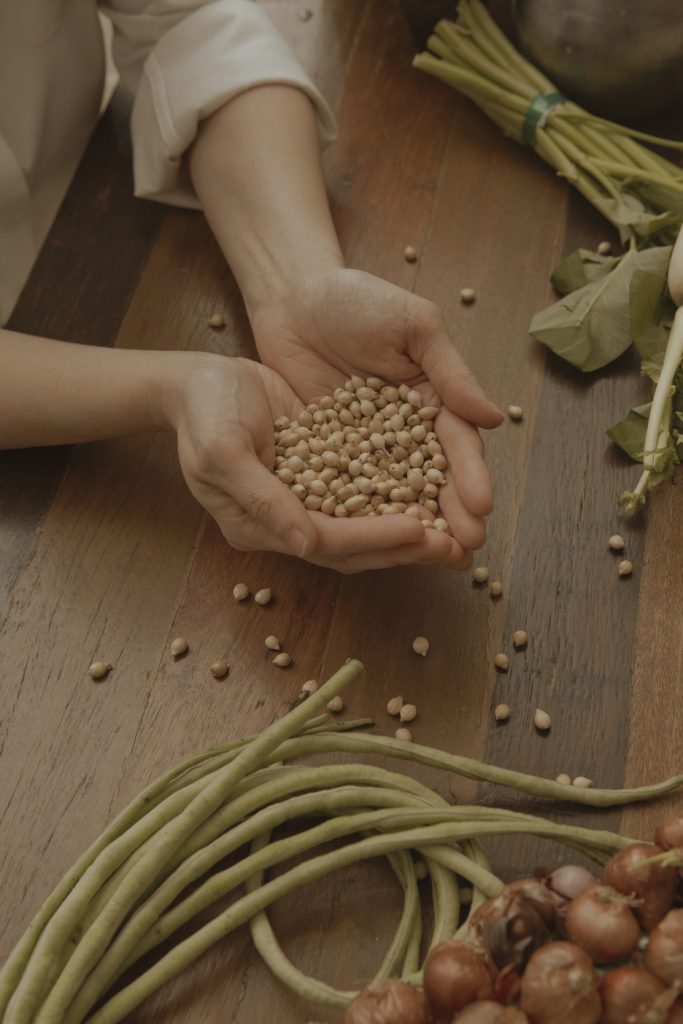 Surely, foreign chefs like Elena Arzak and Joan Roca tried and brought home Filipino produce during the past two Madrid Fusións in the country. Did they continue to use Filipino produce in their own Michelin-starred restaurants?
Its not that easy to export Filipino produce or products. First, we don't have the supply. Second, there are certain protocols that have to be followed for our produce to enter a foreign country. We at the DA are working on increasing supply and making sure that they can enter other countries who want to buy from us.
One of the DA's biggest roles in Madrid Fusión is hosting the series of lunches for the delegates. What can we look forward to this April?
For the first year, our theme was Luzon, Visayas, and Mindanao. Each of the chefs prepared dishes where the ingredients were sourced. For the second year, our themes were panlasa (different tastes of Filipino food), almusal (since Filipinos love breakfast), and streetfood. This year, we will focus on ingredients. The first day will be about rice, to be curated by Angelo Comsti. The second day will be "[from] nose to tail," to be curated by Nina Daza Puyat, Sasha Dy-Prieto, Lim Uy, and Idge Mendiola. The third day will be about corn, to be curated by Alicia Sy. The overall curator would be JJ Yulo.
Are you doing something new apart from the regular lineup of events?
The theme of this year's Madrid Fusión is "Towards a sustainable gastronomic planet," so we will be sourcing ingredients that are not only indigenous to the country but also produced in a sustainable manner.
Over the years of being in a "relationship" with food, have you come up with a food philosophy that you live by every day?
I follow the Slow Food philosophy, which is defined by three principles: good, clean, and fair. People should be able to enjoy food that is good for them and that does not harm the environment. Good food should be accessible to our consumers: not too expensive, but at the same time, the farmers are also paid well. Reading about Slow Food made me realize that what we are currently doing in the DA is in sync with what slow food is all about. Our work has made us co-producers of various agricultural products, including the Ark of Taste ones. Being 'co-producers' means being people who go beyond the passive role of consuming and taking an interest in those who produce our food, how they produce it, and the problems they face in doing so. In actively supporting food producers, we become part of the production process.
Slow Food encourages everyone to be co-producers. Grow your own food. Eat real food. Visit a farm. Shake the hand that feeds you. Know the story behind the food that you eat. Meet your farmers and fisherfolk. Learn more about your local or regional food history and cultural dishes. If you don't have the time, buy food that supports those who feed us.
This story was originally published in Northern Living, February 2017. 
Writer: DENISE DANIELLE ALCANTARA
PHOTOGRAPHY SHAIRA LUNA