Sixteen big trucks from 13 regions are currently being loaded with fresh produce for this weekend's Kadiwa on Wheels, a farmers' produce market initiative by the Department of Agriculture (DA) and the Agribusiness and Marketing Assistance Services.
Part of the month-long celebration of Filipino Food Month, the mobile farmers' market at the SM Mall of Asia concert grounds will run from April 29 to May 1. Restaurateurs, caterers, and the general public can expect fresh produce, fruits in season, seedlings, spices, and ornamentals onsite.
Chef Jam Melchor of the Philippine Culinary Heritage Movement, one of the organizations behind the culinary celebration, urges restaurant owners and caterers to come. "This is your time to meet the different farming cooperatives directly that can supply your requirements," he said.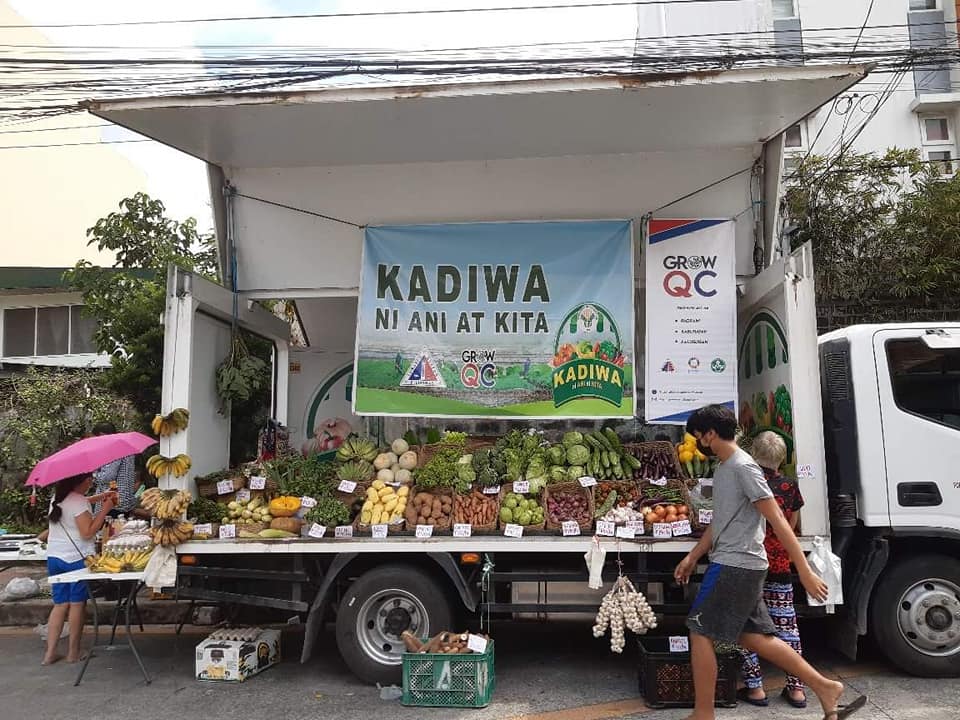 This is also our chance to support local farmers, who have been struggling lately due to the entry of smuggled vegetables into the market and the recent onslaught of Tropical Storm Agaton. Flooding and other catastrophic events brought about by Agaton cost areas in Bicol Region, Western Visayas, Eastern Visayas, Zamboanga Peninsula, Davao Region, Soccsksargen, and Caraga P3 billion in agricultural damage, according to the DA.
Kadiwa market was launched by the DA in September 2019 as a way to sell major agricultural goods at reasonably low prices to low-income Filipino households. At the same time, it also aimed to establish a direct link between the farmers/fisherfolk and the consuming public.
In April 2020, the DA transitioned Kadiwa into an online market, where local government units, subdivisions, barangays, and other organizations can order vegetables, fruits, rice, eggs, cooking oil, and other basic food items in bulk.
Like the Kadiwa stalls, the produce sold at Kadiwa Online are sourced from farmer cooperatives, associations, and trading centers in provinces all over the country.