I forgot where I read this, but art in moments of crises comforts, distracts even. Yet, when the pandemic struck earlier this year, it was the last priority for salvation. Museums, heritage sites and cultural establishments closed down, leaving cultural workers and artists reeling from this sudden loss of income.
Are we all but lovers of culture? Be it visual art, heritage, food, literature, history, architecture, or performance art, we long for them to offer a worthwhile distraction. So why not offer the same comfort to loved ones this holiday season even through small trinkets as gifts?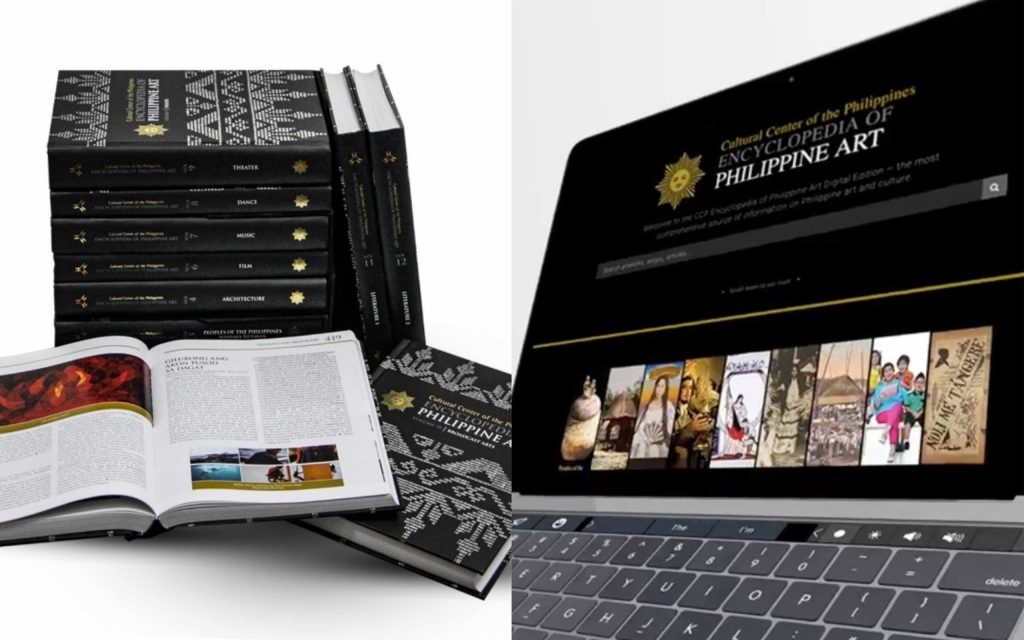 [READ:
CCP's 12-volume encyclopedia of Philippine art history and culture is now online
]
ICYMI: This 12-volume print edition of over 5,000 entries featuring essays on art history, forms and types of art and aspects of production, major works, biographies of artists and profiles of organizations accompanied by over 3,500 photos and illustrations, is now in an online, on-demand repository.
For as low as P75/month or a discounted rate of P675/year, you can have unlimited access to all of these resources whether for leisure or research.
Escolta Sunday Club T-shirt
If you missed the first T-shirt design released by Escolta Sunday Club in  November, here's your chance to get your hands on another one to remind you of this crowd-favorite cultural spot. The back of the T-shirt features an "E" formed by the facade of the Art Deco structure First United Building, along with other creative and collaborative projects by the area's resident creatives.
Available at Folk Barbershop 
Fifth Wall Fest Black Box Notecard Set featuring Movement in Focus Artists
This limited-edition nine-piece collection of printed cards feature the works of the country's first international dance film festival contributing partners. One of the festival's closest collaborators, designer Carl Jan Cruz, specifically made a multiway garment/container for the set constructed in his signature pique fabric.
"Anita Magsaysay-Ho: In Praise of Women"
Manila International Book Fair's first online outing this year still sees some of its on-ground exhibitors like Archivo 1984. Among its prized items available online is this rare coffee table book featuring the works of Philippine art icon Anita Magsasaysay-Ho that zero in on the female form.
Exhibition posters from CCP
Lifted off the pages of the Cultural Center of the Philippines' exhibit last year titled "POSTER/ITY: 50 Years of Art and Culture at the CCP," these posters not only recall art and cultural events in past decades but also showcase the intricate art of poster making in the country.
Grupo Kalinangan Kulay Pamana coloring book and heritage face masks
For kids and kids-at-heart, this coloring book features the country's most iconic heritage structures—from ancestral houses to monuments and cultural gems. Comes bundled with a set of face masks printed with the same historic structures.
Moov by Cinema Centenario tickets
The Maginhawa haunt for local cinephiles may have been physically gone but the love for cinema lives on with its on-demand streaming service, Moov. For as low as P90 for two films you can give a movie connoisseur you know a wonderful Christmas break spent watching award-winning and cult favorite Filipino films.