Local craft distillers are on the rise, with Agimat at Ugat being one of the forerunners in bringing locally-made gin to the public. The Poblacion bar and distillery is launching its latest signature spirit called "Agimat Gin" that pays tribute to the "essence of Filipino cultural vibrancy."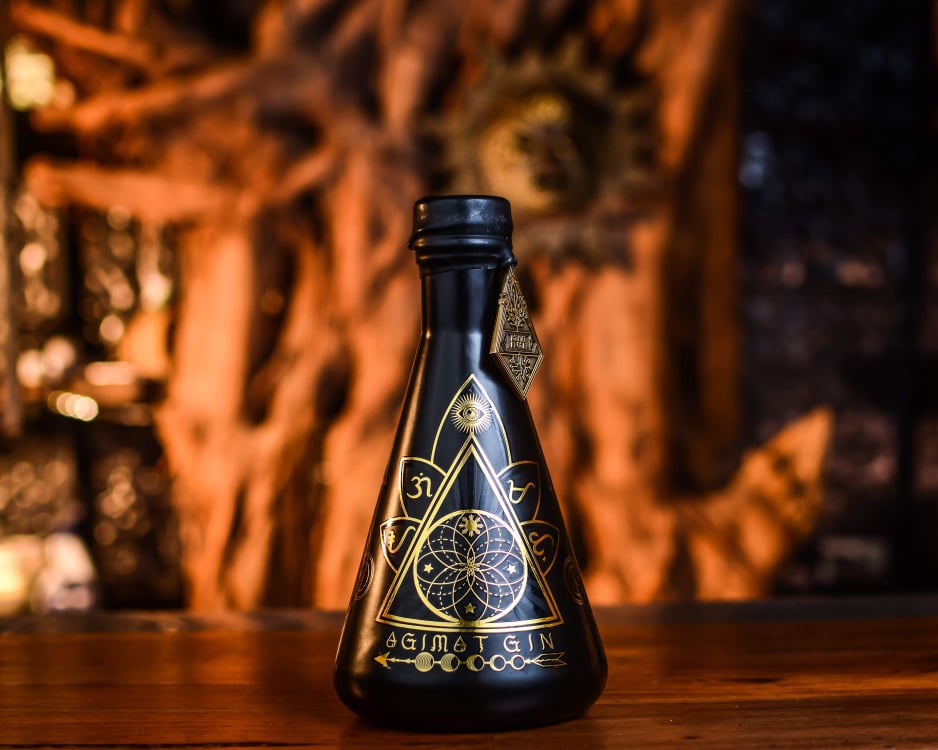 One of the things that make Agimat Gin so special is that it's made from botanical ingredients coming from all three main islands of the Philippines. "The team has traveled the whole country, (as in) Luzon, Visayas and Mindanao to forage and trace back the roots of every single ingredient selected to produce this unique and distinctly Filipino gin," said the brand.
The ingredients representing Luzon in this bottle are ylang ylang and wild floral honey. Yutukon and libas are the fruits that represent Visayas, while biasong and pink pomelo hail from Mindanao. These ingredients are then blended with four other local and international gin botanicals to create Agimat Gin.
Another element of the gin that sets it apart from most locally crafted spirits is its bottle. According to the team behind Agimat at Ugat, the bottle design "captures the deep symbolism and mythology of Agimat. It's proudly Filipino, and pioneers the practice of molding Baybayin Script into its black glass bottle."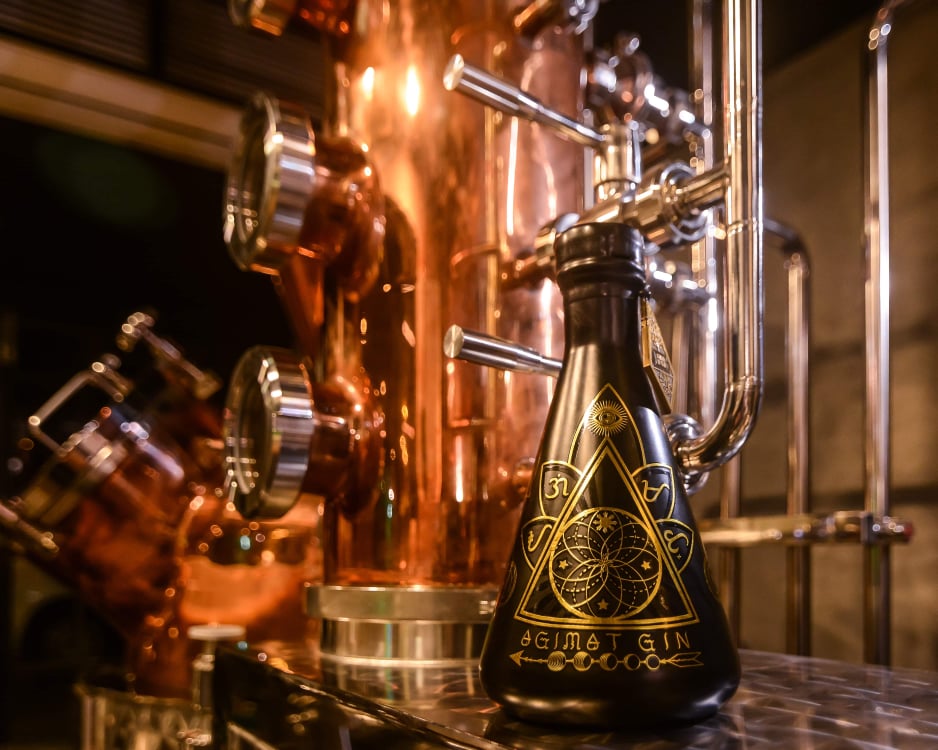 The shape of the bottle is a nod to the beaker, which represents the brand's methodical approach to handling spirits and ingredients with the best techniques and equipment to bring out the best flavors.
The bottle also comes with a medallion tied around its neck with a unique number handstamped on each bottle, that indicates which batch the gin comes from.
The gin's tasting notes are "fruity with a hit of sweet citrus and floral notes." The gin is also described as "slightly complex with a robust middle, with a very well structured spice and citrus sharpness."
Agimat Gin (P1,700) is currently available at Agimat at Ugat in Poblacion and will soon be available through Boozy.ph.