There's a tyranny inherent in recipes. It's dehumanizing. One of the oldest known recipes for meat pie from 1700 BC Mesopotamia reads:
"Carefully lay out the fowls on a platter; spread over them the chopped pieces of gizzard and pluck, as well as the small sêpêtu breads which have been backed in the oven; sprinkle the whole with sauce, cover with the prepared crust and send to the table."
It doesn't care who does it as long as every single step is followed to a tee.
It doesn't pause for anyone. It doesn't repeat itself.
"The next step is to fold in the cheese," Catherine O'Hara's character in "Schitt's Creek" reads off a recipe. "What does that mean?" cries Dan Levy's character. "You fold it in." "I understand that but how do you fold it?"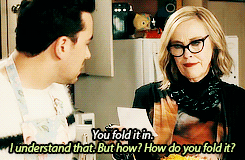 All that while you have a pan heating atop a stove, an oven preheating over 400. "Celsius or Fahrenheit?" Don't ask. Just do it. Nevermind that the leading cause of kitchen fire is unattended cooking.
As if cooking isn't laborious enough, I'd have to be bossed around by a list?
On top of that, I have to endure my boyfriend's berating about not religiously following a recipe. That's big of him considering how he disdains people who take the Bible as is. In a way, a recipe is a Bible. "You surely know people who treat recipes in a similar way: as coherent, literal wholes to be followed, obeyed, passed down, followed to the letter, even treated with a sort of reverence," writes Navneet Alang on Eater.
[READ:
We love cooking—but cooking burnouts happen, too
]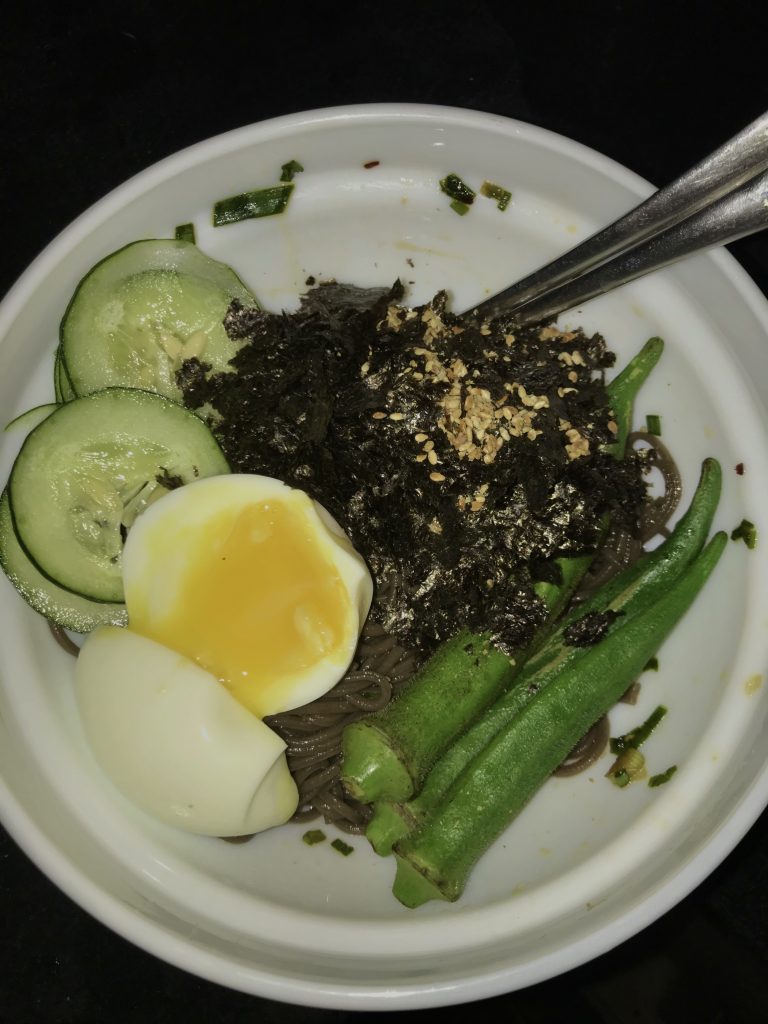 There is, of course, merit to submitting to a numbered step-by-step procedure. Some dishes—in baking most especially—require adherence to exact measurements and particular techniques. And that is why I will never be a good baker—other than the fact that we don't have a working oven at home.
Over the course of the quarantine, after having cooked over a hundred dishes in a span of a year (we order takeout sometimes), I've learned that to overcome the emotional, psychological and physical toll of the thankless daily grind of cooking, sometimes you just have to ditch the recipe and wing it.
There's a reason why it says "salt and pepper to taste." One, because taste is subjective and two, people have free will. You think my pasta is bland? Please, you are more than welcome to our jar of salt. If it pleases you, by all means, finish that whole wedge of parm. I swear to God, I will try my hardest to hide that I am offended by your choice to add a splash of soy sauce to my otherwise perfectly fine red sauce.
But freestyle cooking requires familiarity with flavors. The New York Times' food editor Sam Sifton believes it's a kitchen skill, a proficiency to develop, a way to improve your confidence in the kitchen. "This is improvisation, not unlike what jazz musicians and jam bands do. They know the scales. They know the rules. And knowing them, they can let the music take them where it takes them."
I once made adobo from what is left of our pandemic haul: weeks-old frozen chicken thighs, probably-expired (although, do they really expire?) dried bay leaves, one of our many bottles of soy sauce. 
Cooking doesn't bring me joy, eyeballing ingredients does.
I try to remember what the proportion of vinegar to soy sauce should be, as my mother told me. Is it half and half? One is to two? Who knows. I just dumped all the ingredients to a pot, covered it and let it simmer gently for an hour. Afterwards, I gave it a taste, as any cook worth their salt should(!). I overdid the vinegar so in came a capful of sugar and one too many splashes of patis.
You know what, it turned out well. So well that someone asked for the recipe. Nothing, I said. But then how will you recreate it next time? Who said we'll have adobo again anytime soon? There are far too many stocked ingredients to cook up.
There is joy in rebelling against recipes and it's the only thing that's keeping me from ordering takeout every single meal.