Plastic pollution has become a perennial global problem since the production and use of plastic in the '50s. Our lands and waters have already been contaminated, and now we know our air isn't clear from the presence of plastic, too.
[READ:
Confirmed: Our plastic trash has already reached the deepest part of the sea
]
Microplastics, generally referring to microscopic plastic fragments, are present in the very air we breathe. A new Google Arts and Culture project called "Plastic Air" seeks to demonstrate visually how the everyday plastics we use and throw out—even the most unsuspecting items—contribute to plastic in the air.
Turns out it's not just the obvious culprits like plastic straws, disposable cups and utensils, or plastic bottles and bags that pollute our environment. Even the tiniest sticker or label on your produce, or the figuratively sweet cake topper from your wedding can contribute to the microplastics in the air, based on the materials it's composed of.
The arts experiment by Giorgia Lupi, Talia Cotton and Phil Cox is an impressive visual representation of the microscopic particles in the air, giving a near-accurate depiction of  the types of particles based on actual microscopic images.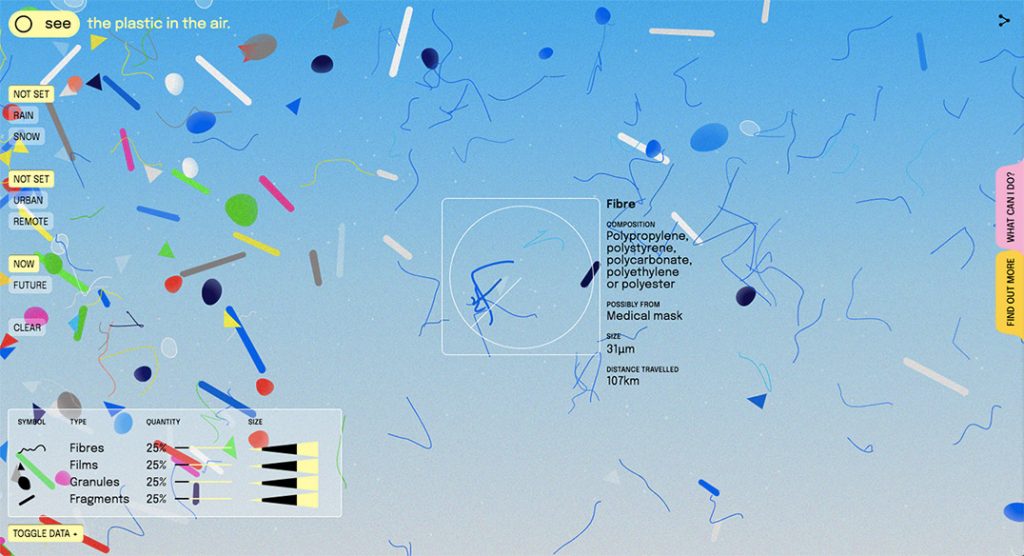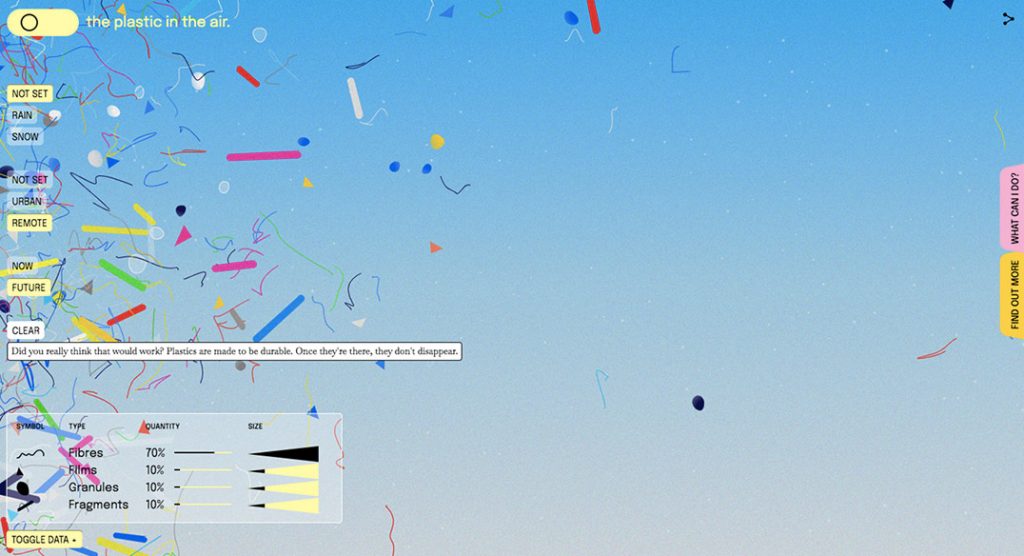 It's an interesting site to put things (and our consumption) into perspective. And while the project tells us, private citizens, that the best thing we can do is to stop or at least minimize using plastic, the fact also remains that there is a large responsibility on the part of governments, corporations, and even whole industries for change to happen as well.
"Microplastic litter is a major issue that will take governments, corporations, and all of us working together to reduce our global reliance on plastic," the site says (although the personal "stop using plastics" message comes visually larger than this—so much for emphasis).
With Earth Day this April 22, this arts experiment comes as a timely reminder of how our plastic waste comes back to us, whether we like it or not.