What's a reasonable price to pay for a T-shirt? P850 may be a reach for a fast fashion-obsessed generation used to buying trendy clothes for cheap. So when a Twitter user questioned the price of Filipino designer RJ Santos's latest design for his brand Randolf—a retro-looking ringer T-shirt with the words "Good Boy" on it—people were quick to compare its price with that of other easily accessible brands.
One Twitter user mentioned that a similar design is only P129 in other local brands. The young designer quickly retorted in a quote tweet, stating that this mindset of comparing an independent brand's pricing to that of mass produced clothes is an issue plaguing the local indie design scene.
"Isa 'to sa problema sa Pinas ng mga indie brands. 'Yung ganitong [pag-iisip] na kinukumpara kami sa presyo ng mga mass-produced items na akala mo pareho kami ng overhead, labor, at iba pang expenses," Santos said. (Overhead in production refers to the cost of producing a product.)
(This kind of mindset where our prices are compared to that of mass-produced items, as if we have the same overhead, labor, and other expenses, is one of the problems indie brands face in the Philippines.)
Another user argued that even for an indie brand the T-shirt is overpriced, comparing it to another small business that allegedly sells clothes for a quarter of the price. To this Santos clapped back, "Siguro kasi ayokong bawasan at baratin 'yung mga gumagawa ng damit namin 🙂 Pasenya ka na ha."
(Perhaps it's because I want to give the people who make our clothes a livable wage 🙂 Sorry about that.)
Santos also debunked a tweet that alleged his markup is at 260 percent: "This is actually wrong. The smaller the production capacity, the bigger your overhead is."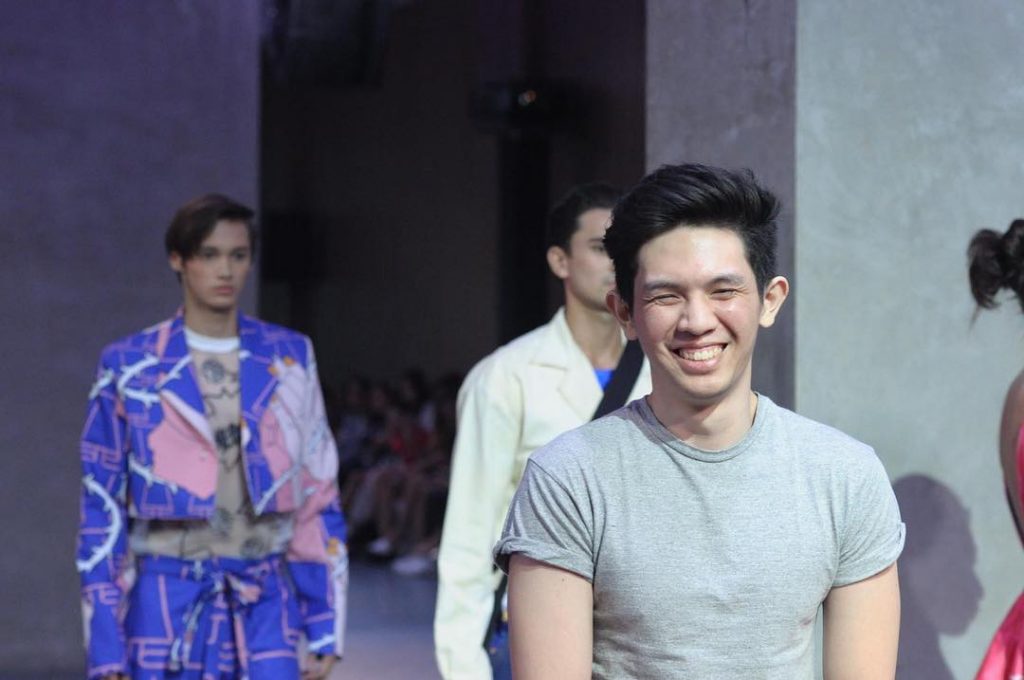 Other independent designers backed Santos. In a tweet, fellow Bench Design Awards alumnus Jaggy Glarino broke down the economics of running a small business. He explained that limited manufacturing capacity results in higher production cost, hence the higher retail value.
Proudrace's creative director and Santos's close friend Rik Rasos, meanwhile, dissected the local brands being compared with Randolf: one is produced locally while the other outsources labor overseas, but both reach more people through affordable prices.
May 31, 2021
"I think the real problem is diminishing independent brands' brand equity. You're not just paying for the T-shirt, you're also paying for the story that comes with it." Both Proudrace and Randolf got their start in local pop-ups, selling designs that come in small batches or are made to order.
"[Every time] we make a sale we are so happy because it means we can continue providing ethical work for our production team," Rasos added.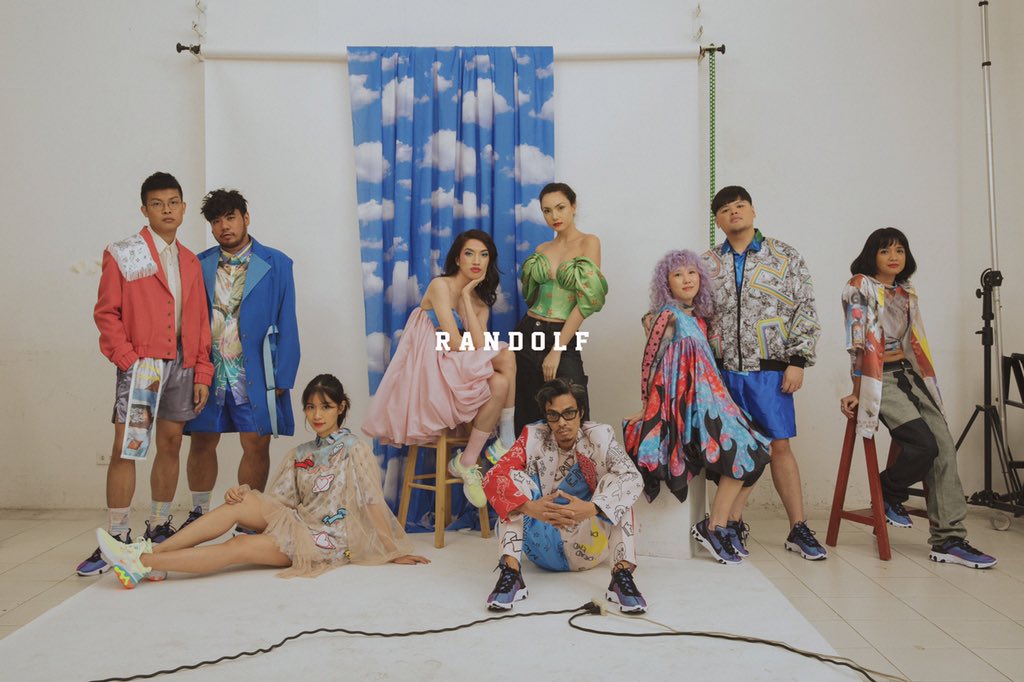 Randolf's pop culture-obsessed brand first came to the scene in 2013 with its colorful and cheeky designs that would feature celebrities like the Kardashians, as well as tattoo-inspired graphics laid over materials like silk, tulle, satin, and even piña cloth for its off-kilter custom barongs.
In a 2018 interview with Scout magazine, Santos said his biggest goal was to have a physical store and a company. He then added, "But my ultimate goal is to be able to actually employ people, provide a living, so I could support more people."
He currently employs in-house sewers and works with Laguna-based embroiderers for barongs. The rest—design, marketing, website management, customer service—Santos handles himself.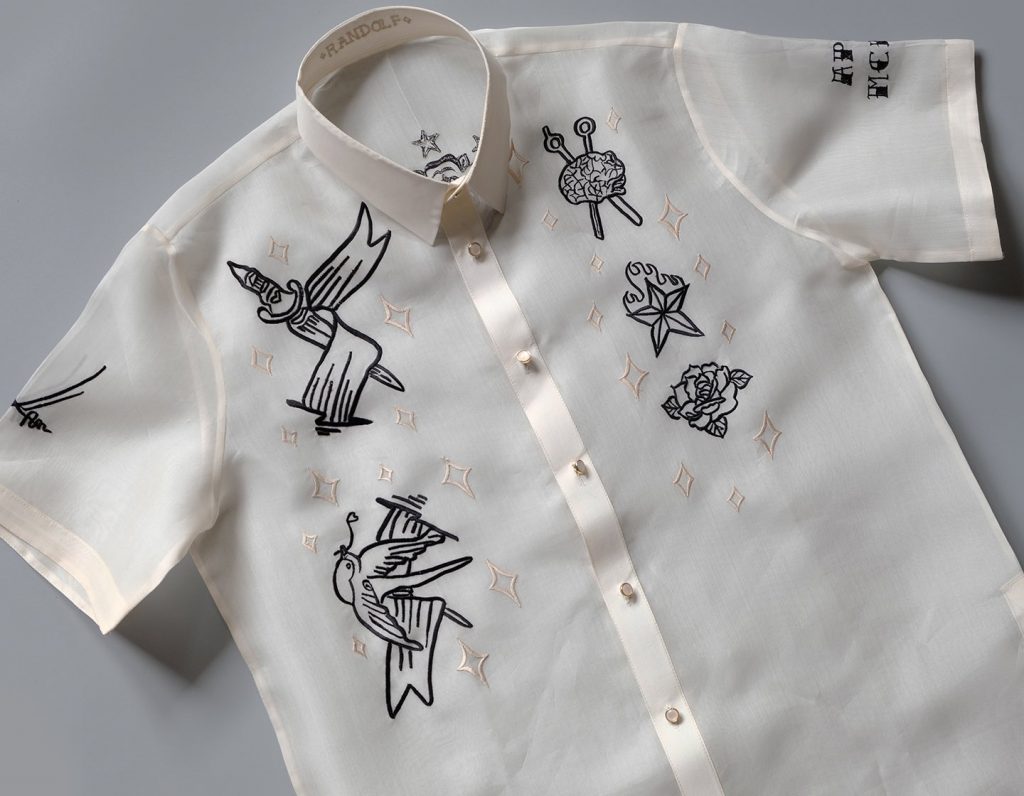 Made to order has always been Randolf's bread and butter, but because of the pandemic, it had to strategize and be more aggressive with its ready-to-wear selection that includes the "Good Boy" tee, boxer shorts, swim briefs, socks, and face masks.
In January 2020, he produced ringer T-shirts similar to the "Good Boy" tee but in red. At P1,180, it was specifically made to raise funds for his mother's medical bills. At the onset of the pandemic, he also made personal protective equipment (PPE) for frontliners, as well as printed face masks that pledged N95 masks to medical workers for every piece sold.
How much should a T-shirt cost really?
Randolf's critics were right, however. You can get a shirt for less than P200. But at what cost?
For a piece of clothing to be sold at that price, a lot of corners have to be cut while still ensuring enough margins. As recent mass consciousness about transparency in clothing production reveals, these cuts are usually made at the expense of laborers, sewers, and other manual workers who slave away at factories for barely decent wages.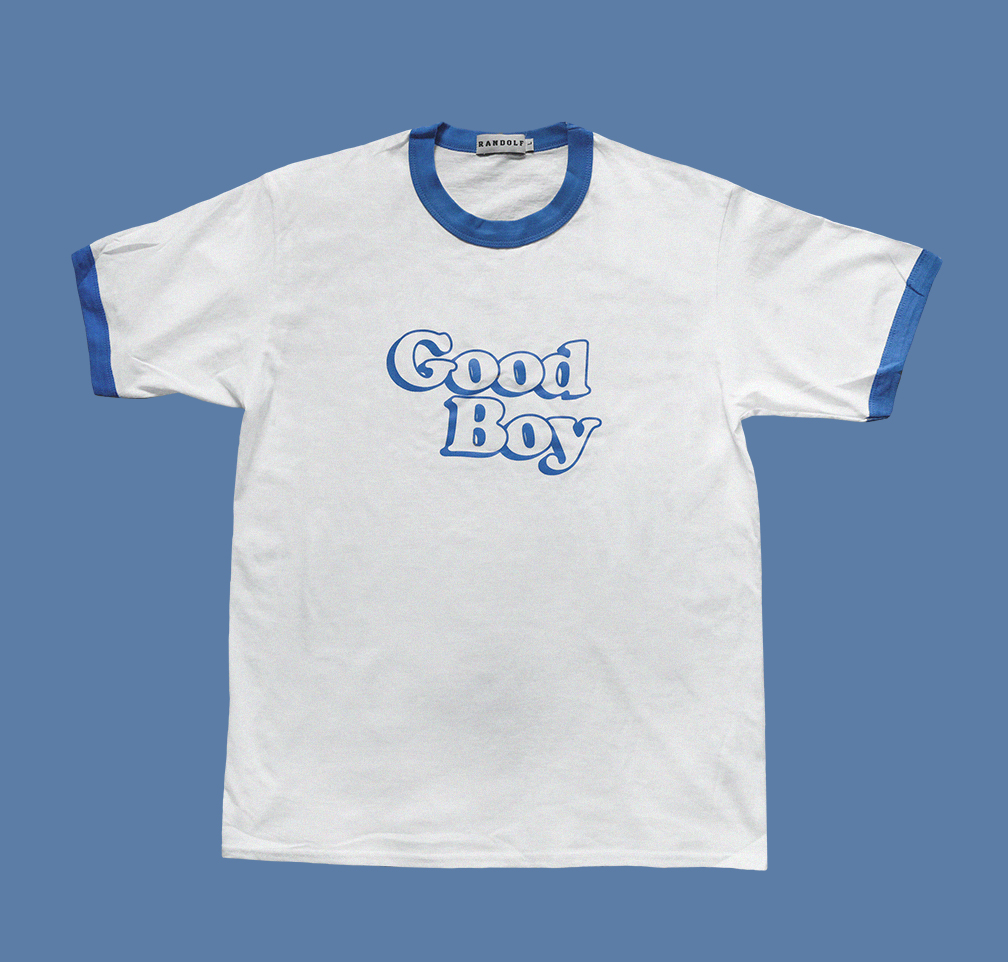 Patronizing small brands means a liveable wage for its employees—or a source of income, period, during a precarious time when unemployment is rampant.
"When you buy one T-shirt, you're basically allowing that brand to grow and produce more items that will give its employees more opportunities and work," Santos explained to Nolisoli.ph.
Such demand can also encourage aspiring designers to build their own brands—as it did for Santos when he was just starting out—which in turn will employ more people.
In a follow-up tweet, Santos recalled his start as a designer selling printed T-shirts and bags to fund a full collection, all while dealing with naysayers who said he wouldn't make it. "Nagsimula ako sa Escolta na walang nagkwestyon sa presyo ng mga benta ko. Bakit ako papa-apekto sa inyo eh sila patuloy na sumusuporta?"
(I started in Escolta without patrons questioning the price of my designs. Why should I be affected by your comments when I have people who continue to support my brand?)
When first asked if he wanted to publish his side for this piece, Santos replied "Yes, please! We need to educate people on mass production and how it badly affects low-wage workers just to make a P100 shirt."
He did just that with an P850 T-shirt, a series of tweets, and a little help from friends.