When we think fries, adobo-flavored may be the last thing that comes to mind. Sure, we've seasoned fries with powdered sinigang mix and it's honestly good. But adobo? How do you encapsulate the myriad flavors of stewed meat in soy sauce, vinegar, and spices? Unless someone can make it into a powder mix, then sure.
[READ:
Why is DTI standardizing adobo?
]
That's exactly what Potato Corner did with its latest flavor dubbed the "Pambansang Fries." (Although we contest that it should have been sinigang because in our hearts it is the pambansang ulam.)
Available for a limited time at selected branches, adobo fries feature Potato Corner's beloved golden fried fries covered in adobo flavoring.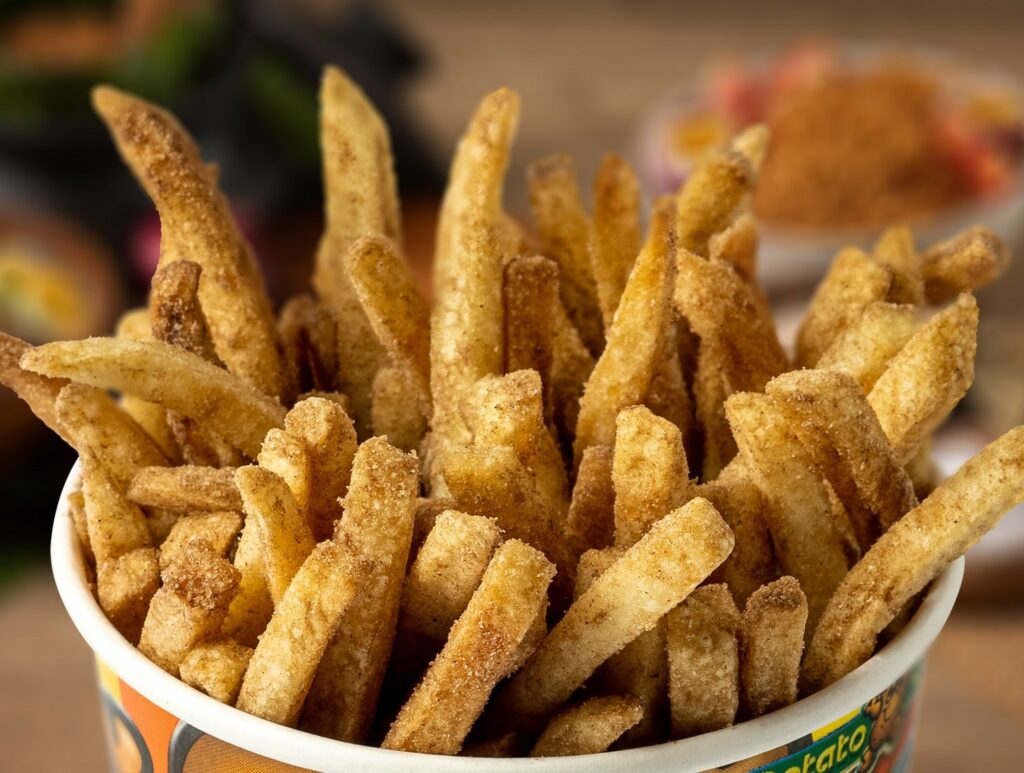 Now we wonder: What other Filipino dishes can Potato Corner do next? Sinigang is definitely in there. And as a kare-kare stan, I will vouch for a sweet and savory peanut-based flavor, and maybe with a hint of saltiness from bagoong? We'll see.