It's the trademark drink of every posh lady stereotype ever portrayed in a blockbuster movie. Sangria, Spain's most popular alcoholic drink, is one of the best, smoothest, and fruitiest ways to enjoy wine on a quiet night. It's believed that the name of the cocktail was derived from the word 'sangre', the Spanish term for blood, in reference to the drink's red color. For those of you who are fans of the Iberian drink, here are some of the best places to get some bloody sangria in Metro Manila.
Bar Pintxos Y Mas
GF Gesu Building, Don Jesus Blvd., Cupang, Muntinlupa City
P200
This Spanish restaurant's bar serves a special sangria made with brandy and soda. The fruits are left to soak in the wine mixture overnight to really get the flavors of the fruits to seep into the cocktail.
Barcino
L/G, Greenbelt 5, Greenbelt Dr, Makati, Metro Manila
P280
With a cozy atmosphere and a very friendly staff, Barcino is the perfect place to unwind with a goblet of sangria during a rainy evening.
Bueno
Grove Retail Row, The Grove by Rockwell, near Ortigas Ave, Pasig
P240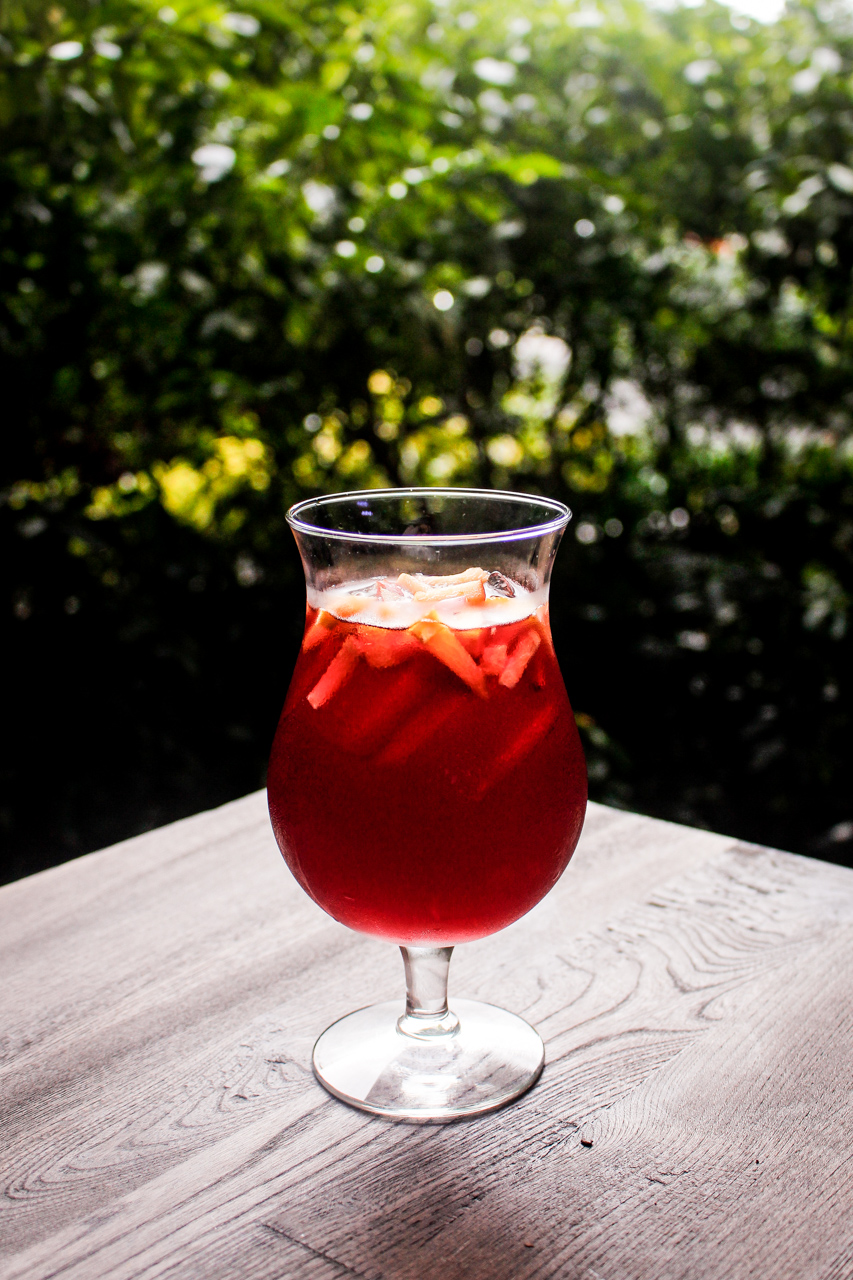 This one hits a little harder than the others on the list. Mixed with a significant amount of Tanduay, two glasses of this bloody drink and you're done. (Or so the Bueno's manager tells me)
CDP Global Table
148B Level R1, Power Plant Mall, Lopez Drive, Poblacion, Makati
P460
CDP's spicy mango white sangria may not be as bloody as the rest, but it has one of the most complex flavors.
Fuct MNL
Unit 7, La Fuerza Bldg., Chino Roces, Makati
P300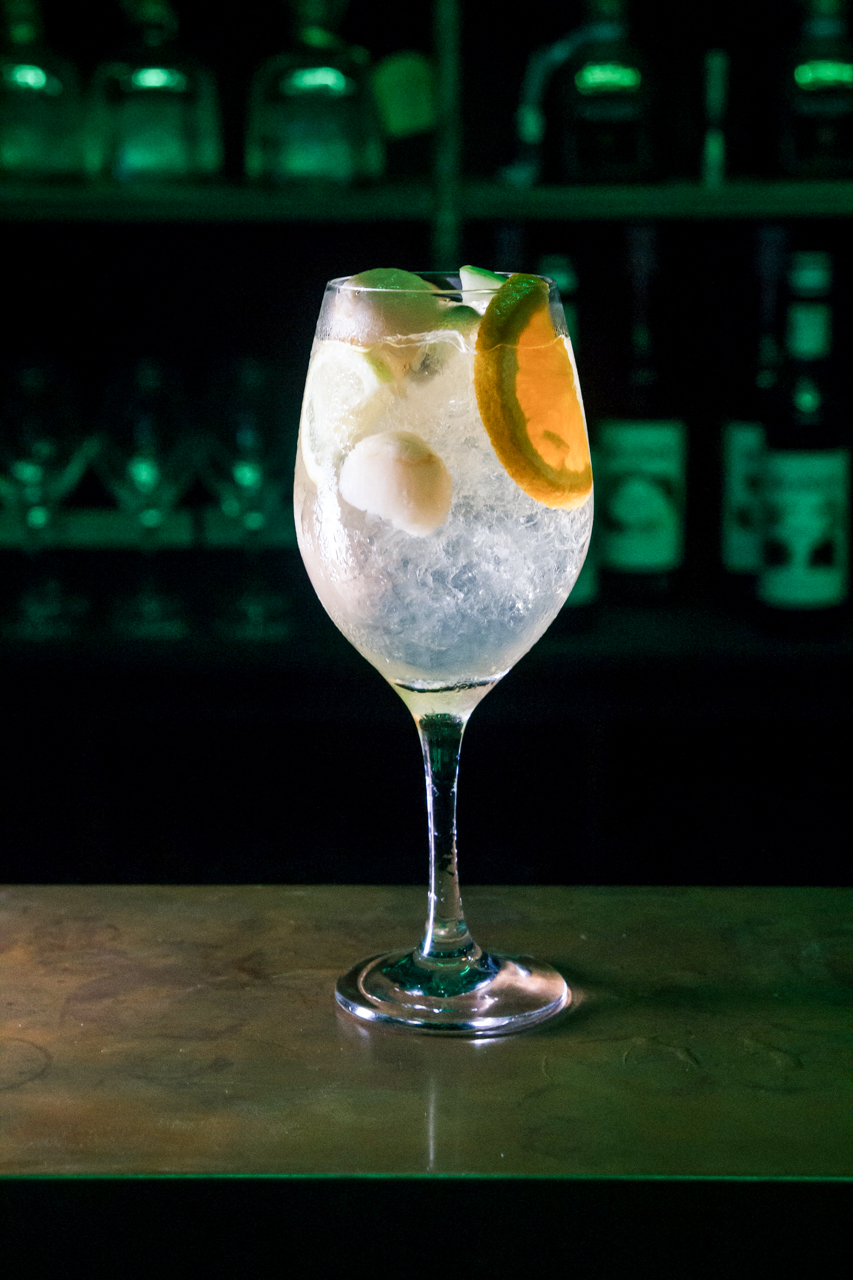 Fuct MNL offers a non-traditional take on the sangria. White Bitch is white wine mixed with Bianco and vodka.
Lan Kwai
42 Esteban Abada St, Quezon City
P119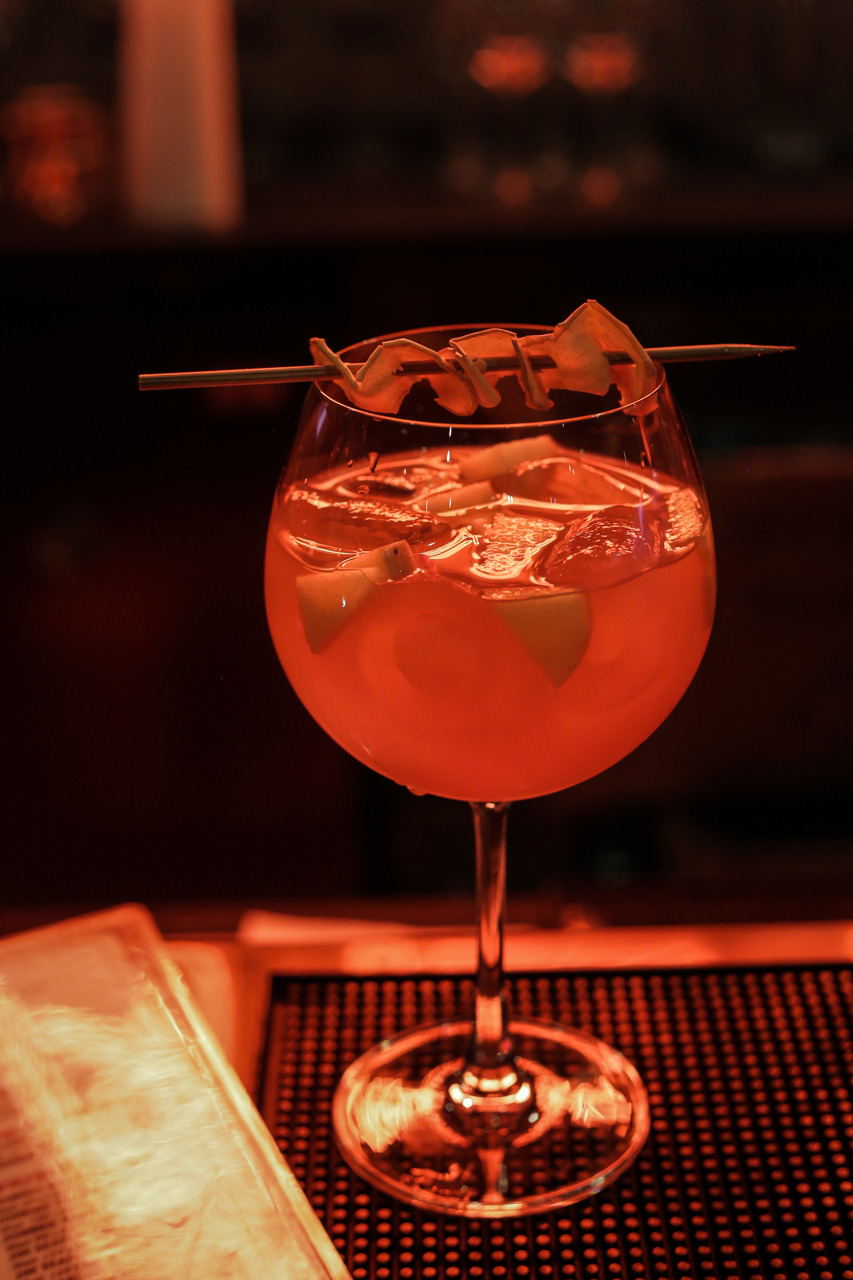 This speakeasy along Esteban Abada offers sangria in three flavors. They have the classic red wine sangria, passionfruit sangria, and mango sangria.
Las Flores
One McKinley Place, 25th, BGC, Taguig
P400
Las Flores has Rose sangria, a flower-inspired variation of sangria that you can get for P795, but their must-have is their Sangria Blanca. This white wine based cocktail is shaken gently with some Spanish secret (that we're still trying to find out what) and served with a Chorizo bite.
Refinery
Joya Lofts and Towers, Joya Drive Makati
P350
If you're looking to drink wine to cool down, Refinery has an icy drink for you. The multi-cuisine restaurant offers frozen sangrias, red wine mixed with berries and orange liqueur and then ice blended.
Rico Rico Paelleria
Food on Four, SM Aura Premier, Taguig
P99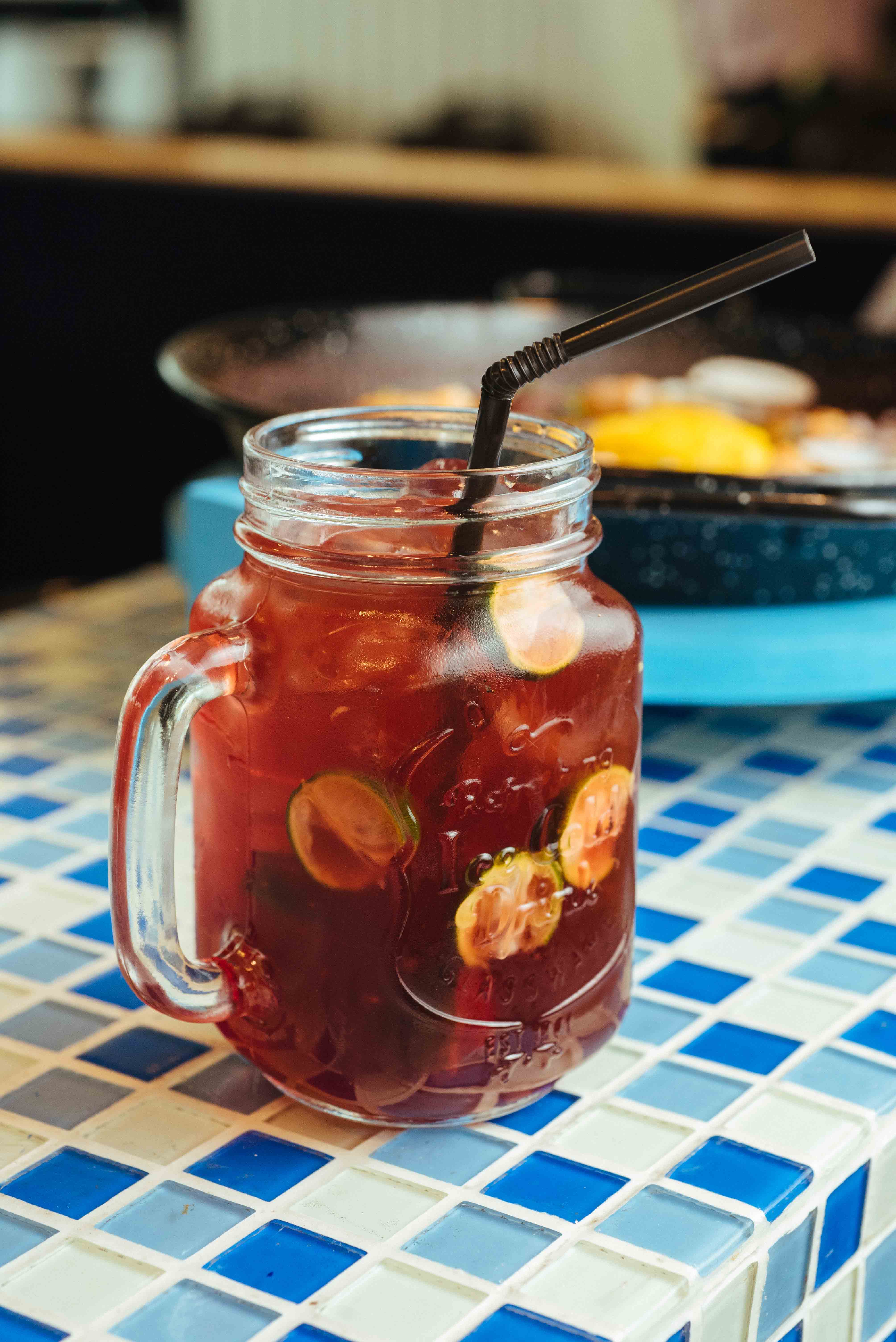 Rico Rico's sangria is served more as a complement to the paelleria's hearty rice dishes than anything else. Seeped with slices of calamansi, their mason jar cups of sangria is more refreshing than intoxicating.
The Social on Ebro
5770 Ebro St., Brgy. Poblacion, Makati City
P220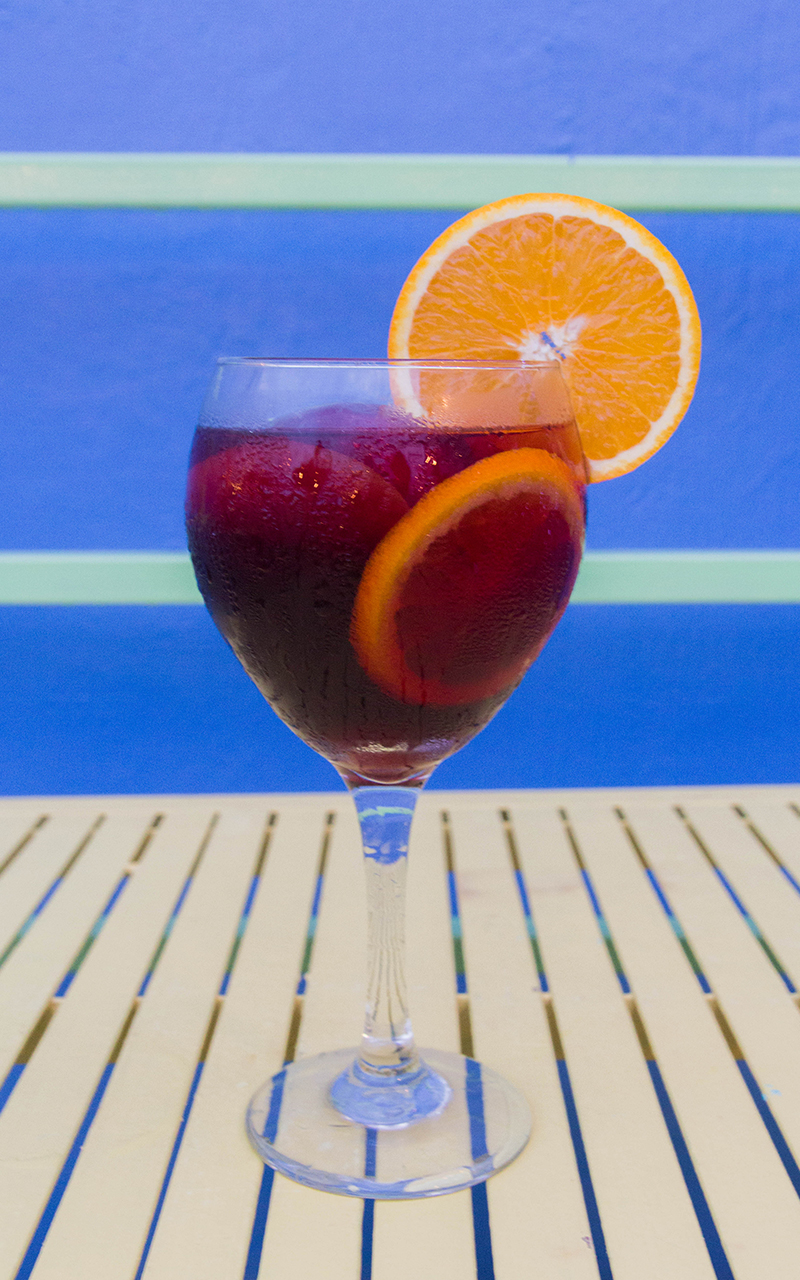 The food park's version of sangria is invigorating with fresh slices of oranges and apples in the mix.
Salvatore Cuomo
G/F Uptown Parade 38th Street corner, 9th Ave, Taguig, Metro Manila
P350
Don't be fooled by its size, Salvatore's standard glass of sangria is actually closer to a mini fishbowl and it packs quite a punch despite being on the sweeter side.
The Slippery
2/F, 4347 B. Valdez, Makati
P190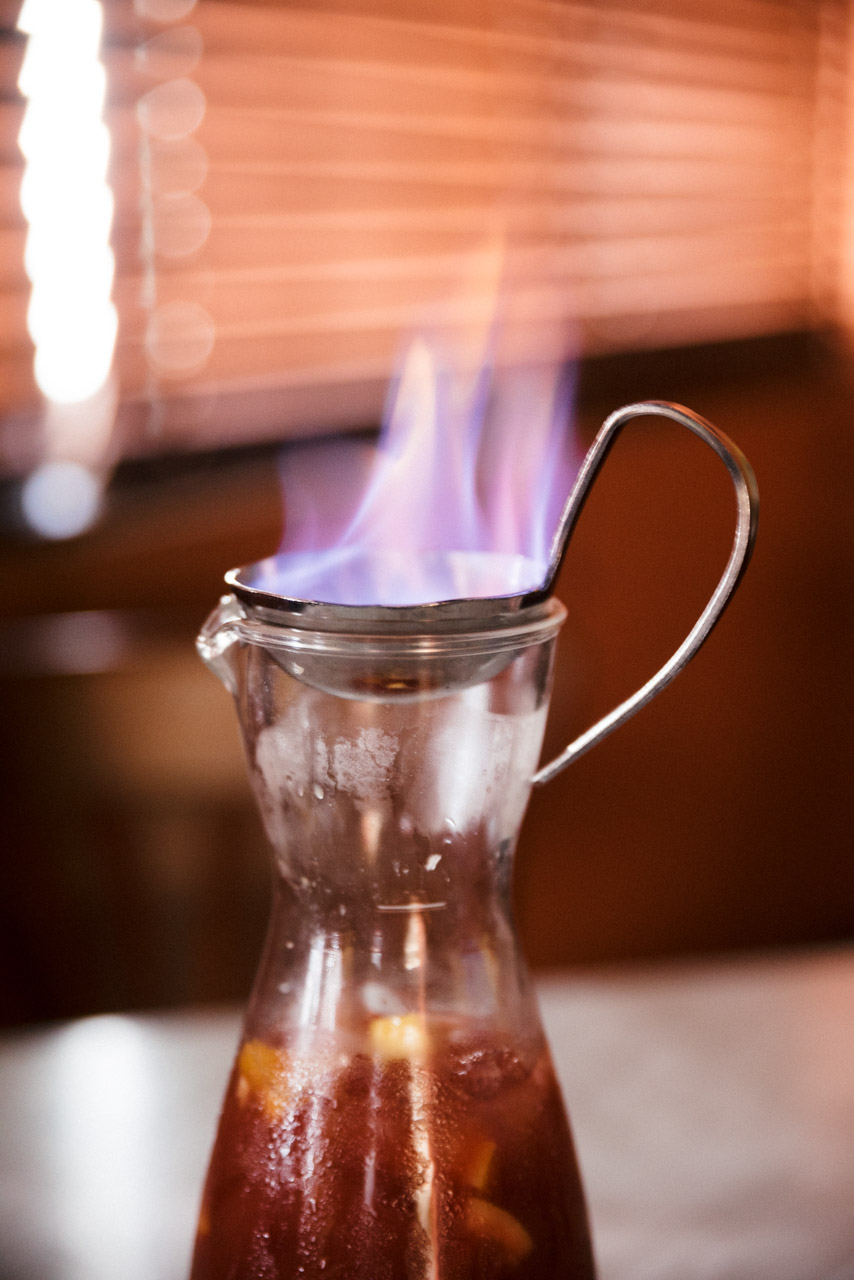 To heat things up, this bar in Poblacion serves a flaming pitcher of sangria. Their classic sangria in carafe is literally served on fire to burn off the alcohol content, leaving the drink with a sweeter taste.
Read more: 
Live Hong Kong's boozy night life in Lan Kwai Speakeasy
Paella is made more personal at Rico Rico Paelleria
Bar Pintxos Tapas Y Mas is true to its Basque roots
Writer: ANTHEA REYES