8 healthy takeaway restos to help with your fitness goals
Round 1: Makati
Jan 16, 2018
Keeping any promise to eat healthier for every meal and every day can be a challenge. Especially if you're a working professional or a student. It's hard to find time to prepare meals every day, and hunting for restaurants that offer healthy food at a fair price and delivers during lunch hour? Easier only by an inch.
Luckily enough, my job has me eating from a lot of restaurants every week. A lot. So I compiled a list of healthy restos in the metro that does takeaway and won't break the bank with insane prices. And since our office is in Makati, we're starting there.
Green Bar
Mezz-104 West of Ayala Bldg., 252 Gil Puyat, Makati City
Open from 9 a.m. to 10 p.m.
885-7537, 0917-8450004
Price range: P200-P350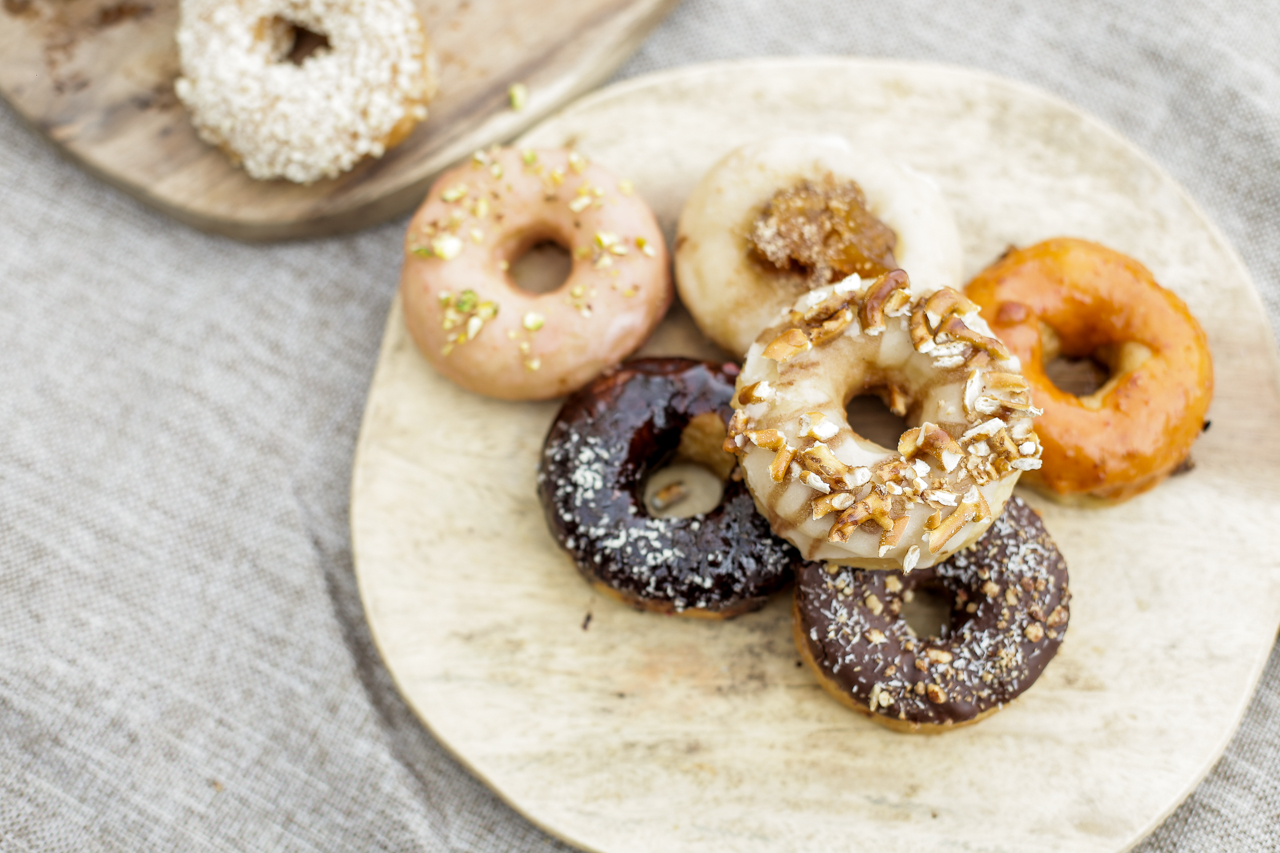 With creativity and patience, the owners of Green Bar were able to create vegan gourmet donuts that have the right texture and even better flavors than Dunkin's. For a full meal though, we suggest you get one of their salad bowls that can feed two very hungry vegans with leftovers to spare.
Berde (only delivers to Salcedo and Legazpi village)
Ayala Triangle, Makati City
Open from 11 a.m. to 10 p.m.
728-5046
Price range: P250-P350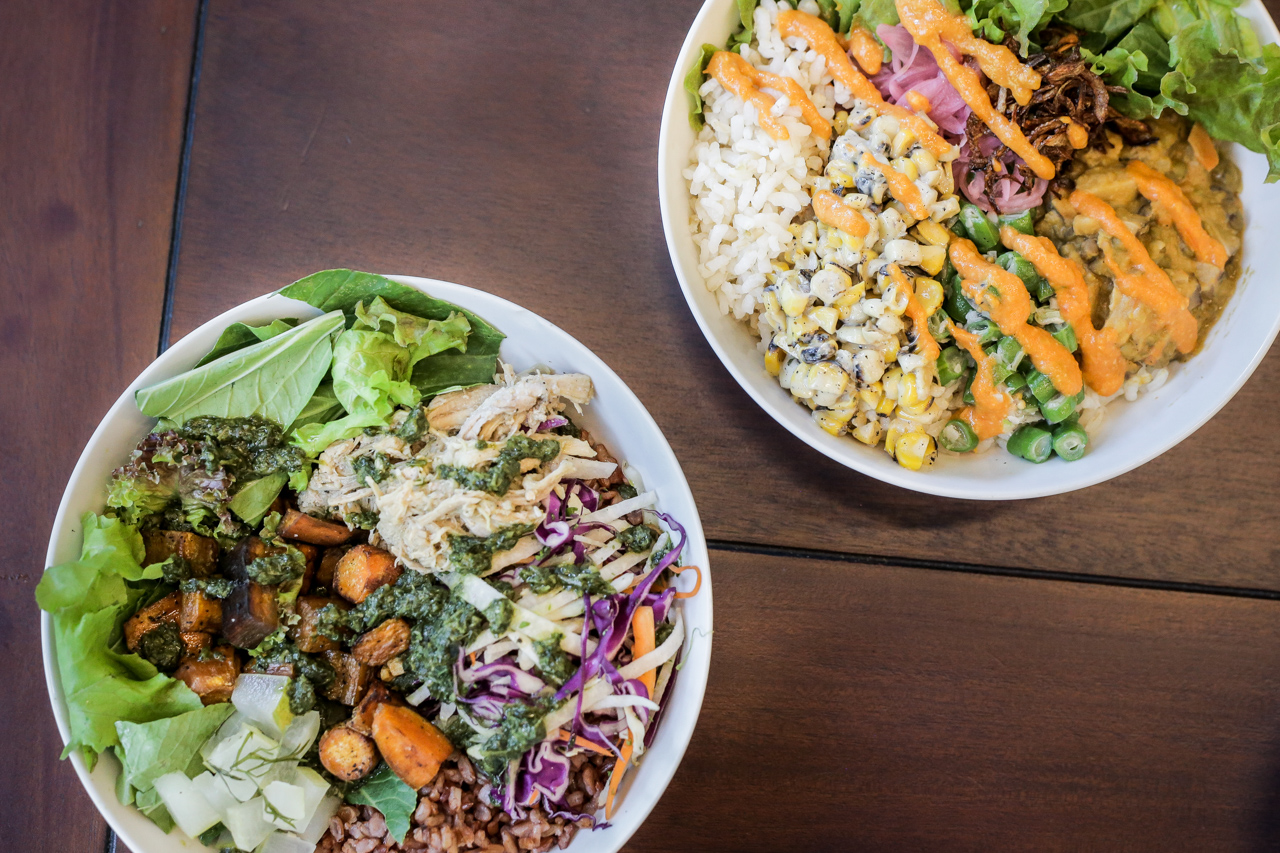 Who says Filipino food can't be healthy? Not this salad shop. Their salad bowls are all about the local scene, made with greens and flavors from all parts of the Philippines.
Juju Eats
GF BCS Building, Chino Roces Avenue, Magallanes, Makati City
Open from 10 a.m. to 9 p.m.
551-3968
Price range: P200-P380


The ingredients they use in this strictly good vibes restaurant are so fresh you hear and feel that crunch with every bite. We recommend their quinoa gold salad if you're looking for something that's a full meal with its Italian dressing, veggie patty, and a mix of other greens.
Falafel Yo
3F Greenbelt 3, Ayala Center, Makati City
11 a.m. to 9 p.m., Sundays to Thursdays, 11 a.m. to 10 p.m., Fridays and Saturdays
Price range: P100-P200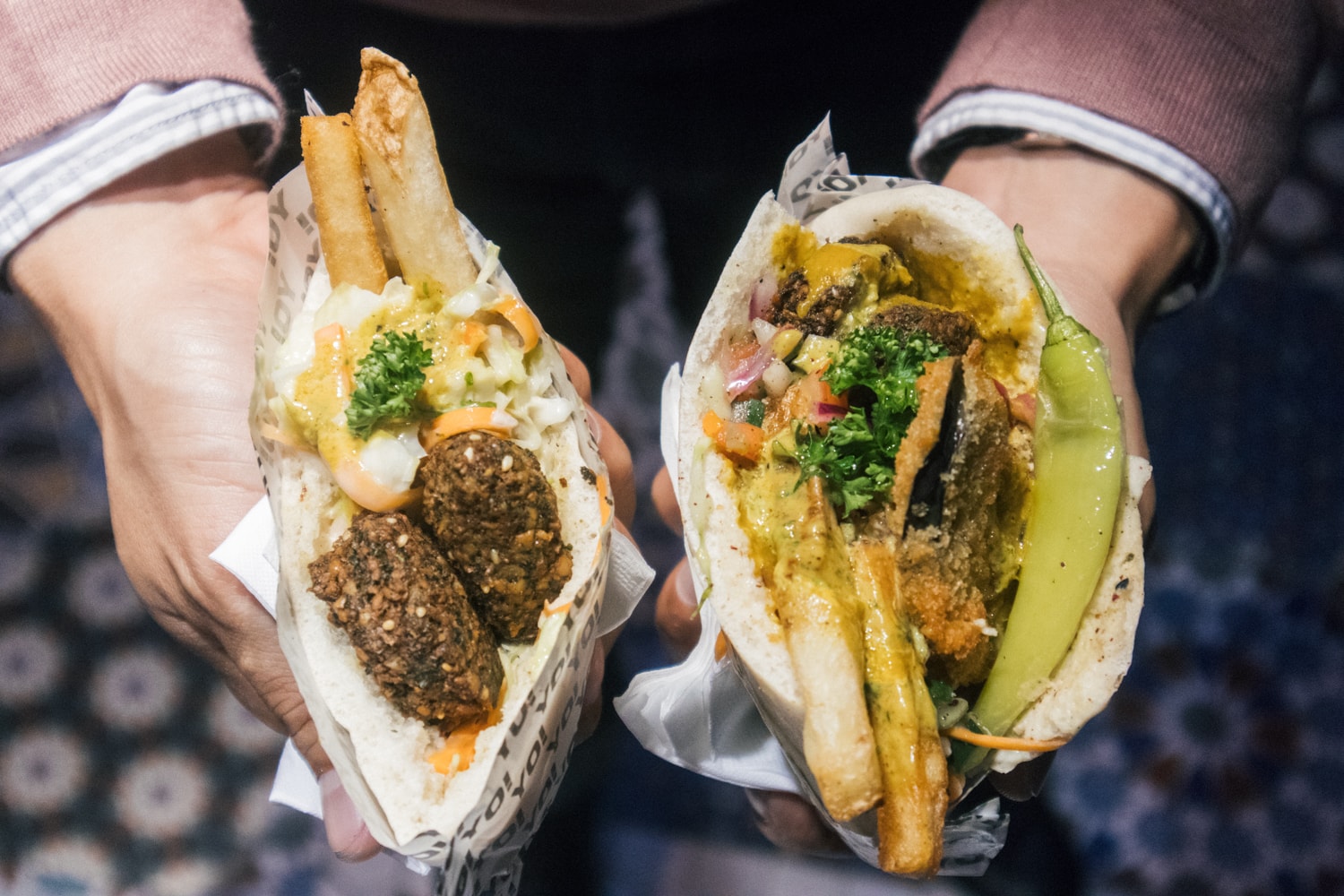 If you ever get tired of eating greens, have no fear. There are other ways to keep lunch hour hearty and healthy. Try a soft falafel at this Israeli restaurant and it'll be just like eating a burger (minus the copious amounts of icky grease).
Faburrito
GF The Columns, Ayala Corner Sen. Gil Puyat Avenue, Bel-Air, Makati City
Open from 8 a.m. to 11 p.m.
576-3533
Price range: P100-P310


Faburrito is proof that you can have comfort food without compromising your calorie count. Their burritos filled with rice, beans, and good ol' salsa gives you that feel good feeling minus the grease. 
Salad Stop!
GF One Palanca Building, 100 C. Palanca Street, Legaspi Village, Makati City
Open from 7:30 a.m. to 10:30 p.m.
8080-7566, 808-7569
Price range: P250-P350


Salad Stop! lets you choose between wrap, grain, or salad when making your own healthy dish with their 60 toppings and 20 homemade dressings. If you want something light we suggest you go for a salad or a wrap. But if you're looking for a filling meal, then go for their burrito instead.
Moxy
GF Alphaland Makati Place, 7232 Ayala Avenue Extension, Makati City
10 a.m. to 9 p.m. Mondays to Sundays
0945-1548144
Price range: P180-P350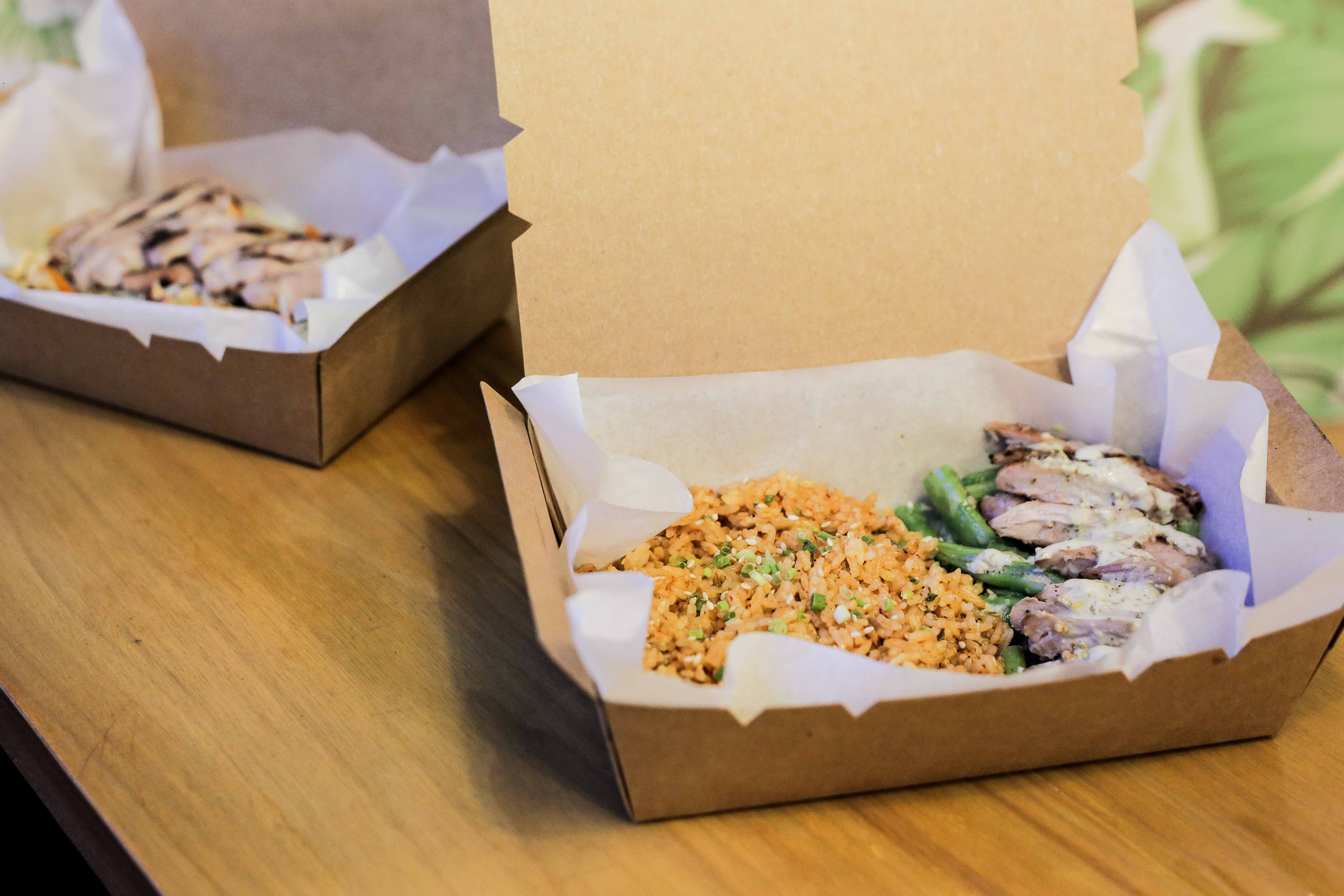 Moxy is the fast food equivalent of the salad world in a manner of speaking. They're a quaint take-out nook that offers healthy rice dishes made ready-to-go, complete meals with a side of vegetables and meat but still diet-friendly.
Go!Salads
GF Salamin Building, 197 Salcedo Street, Legaspi Village, Makati City
Open from 9 a.m. to 6 p.m.
0949-9972137
Price range: P120-P200


If you're in a rush, then Go!Salads has some green smoothies you can take to that meeting or even drink during class. Basically a salad in shake form, it makes for a good snack or something to drink with a healthy panini for lunch. 
Read more:
No need to buy salad dressings with these easy recipes
Berde Bowl's Pinoy salad bowls are making us hungry for local greens
Try the Gado-Gado, a super food salad from Indonesia
Finally, there's fast food that's actually good for you
TAGS: 2018 delivery diet Eats City Guide Faburrito Falafel Yo Go! Salads green bar healthy food Healthy living Juju Eats makati New Year's resolution Newyear new me nolisoli.ph restaurants salad stop! Salad Takeout Salads