Baguio will be plastic-free by May
Businesses affected are taking it surprisingly well, too
Mar 12, 2018
Good news: Baguio City government will be fully implementing their "Plastic and Styrofoam-free Baguio Ordinance" this May, the Baguio Midland Courier reports.
Even better news is that the plastic-free movement is being embraced positively by various sectors of Baguio—even the business sector, which will be most affected.
Stall holders and vendors at the city market have been reminded of the effectivity of the ordinance, and have been told to inform their customers to bring their own reusable bags by May. Stalls selling plastic bags have also been advised to change their line of business, as selling plastic bags will no longer be allowed.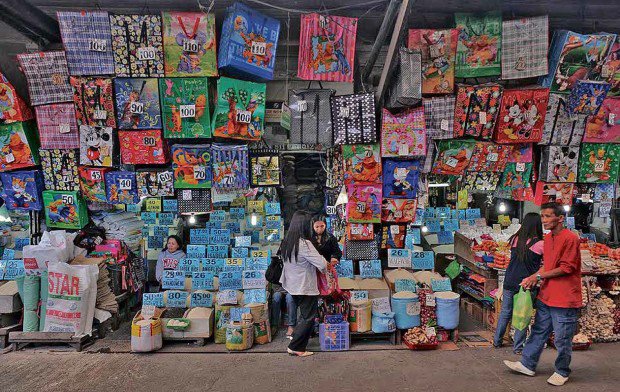 According to the Baguio Midland Courier, the ordinance will cover all businesses and establishments, including city government schools and offices. "It prohibits business establishments from providing any customer any plastic bag or polystyrene foam container for goods or items purchased, or serving food or drink, take out or dine in, to customers in polystyrene containers or in plastic bags," the Courier writes.
The establishments will also be required to provide paper bags or reusable bags or containers made of biodegradable materials, either for free or for a cost. Customers can also, of course, still bring their own bags (except plastic bags).
Establishments that do not follow the ordinance will incur the following penalties:
First offense: Reprimand or immediate closure for establishments without a business permit
Second offense: P1,000 fine
Third offense: P3,000 fine and eight hours community service
Fourth offense: P5,000 fine and suspension of business permit for six months
Good job to Baguio City for this initiative! We're hoping more cities all over the country will follow suit (with strict implementation, too).
Read more:
Baguio gets yarnbombed for Panagbenga
Did you know that there are cherry blossoms in Baguio?
I went antique-slash-vintage shop-hopping in Baguio
These places show us why UNESCO declared Baguio a "creative city"
Read more by Pauline Miranda:
CONFIRMED: IKEA is opening at this mall complex
We may soon have to say goodbye to Uber
Queen Elizabeth II joins the fight against plastic
5 everyday trash items that'll take lifetimes to decompose
TAGS: Baguio breaking news fixture nolisoli plastic plastic-free plastic-free baguio sustainability