Treat yourself to jamon iberico and foie gras tapas at BCN by Rambla
Bringing the Barcelonian dining experience to Manila
info
BCN by Rambla

Spanish

Sunday to Thursday: 11 a.m. to 1 a.m., Friday and Saturday: 11 a.m. to 2 a.m.

+63 966 331 1352

₱

P3,000 for two people
Here in the Manila, Spanish cuisine is something typically reserved for a special occasion: birthdays, family reunions, fiestas—any celebration worthy of a feast. Each dish is a medley of flavorful ingredients that somehow manages to strike a balance between familiarity, as that of a home cooked meal, and sophistication.
When it comes to the Barcelona dining experience, ambience plays just as big of a role as the food. BCN by Rambla is taking the modern dining experience from Spain to Manila, and you'll find it along a discreet street in Makati. No special occasion needed—the food here is a celebration in itself.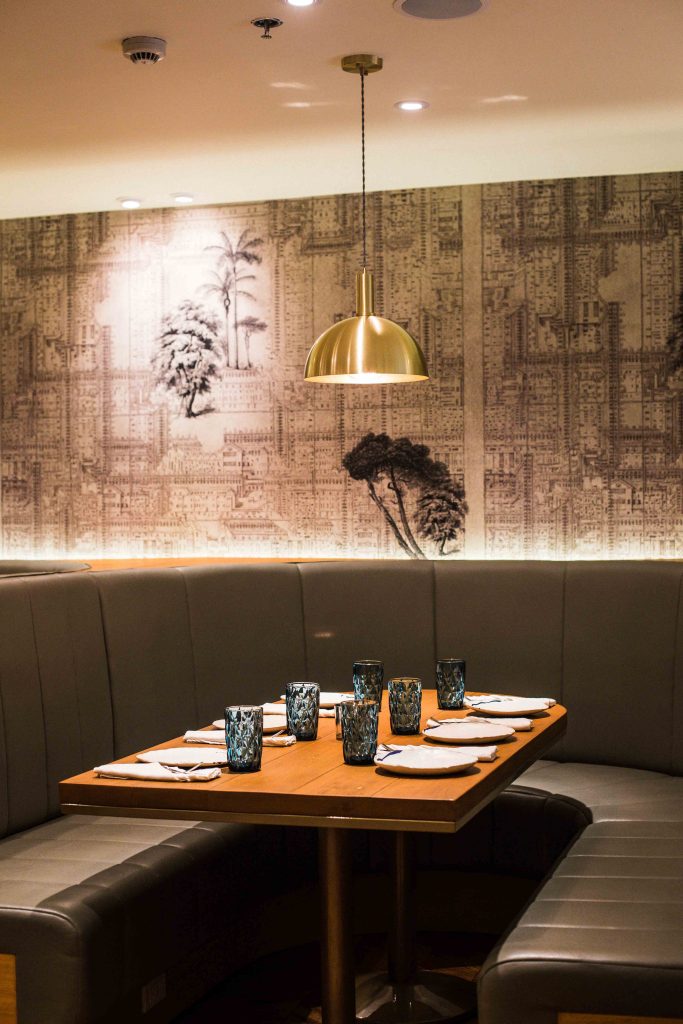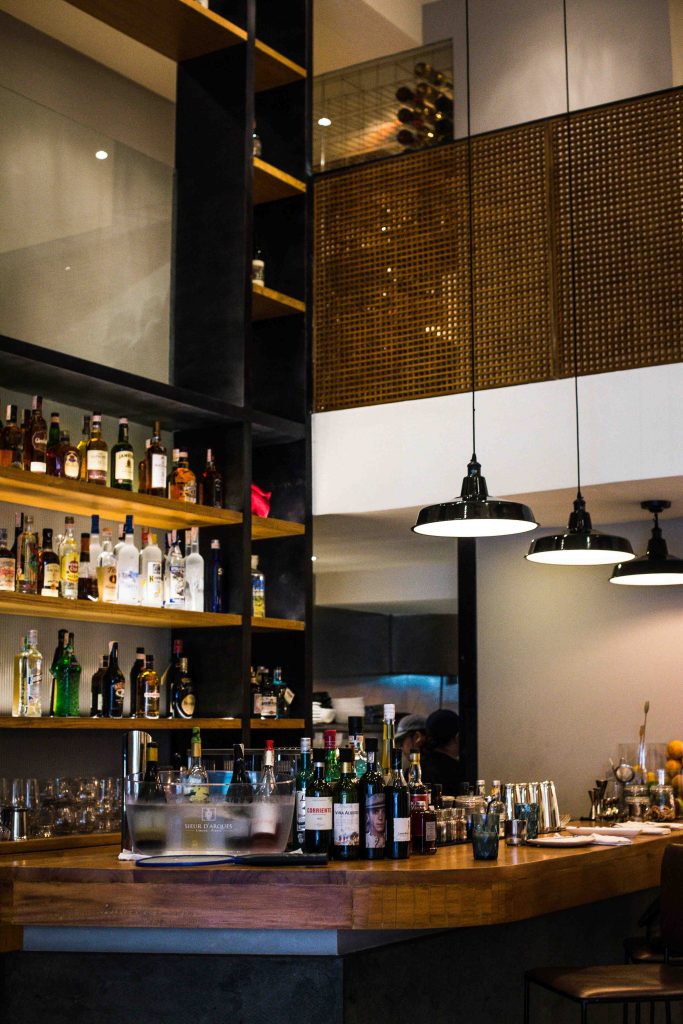 Tapas, however small a serving they may be, are decadent, filling, and perfectly satisfying as a meal on its own. You can never go wrong with a platter of jamon iberico; lightly grilled slices of baguette with a little (or a lot) of the fresh tomato sauce to cut through the fatty, melt-in-your-mouth Iberian ham.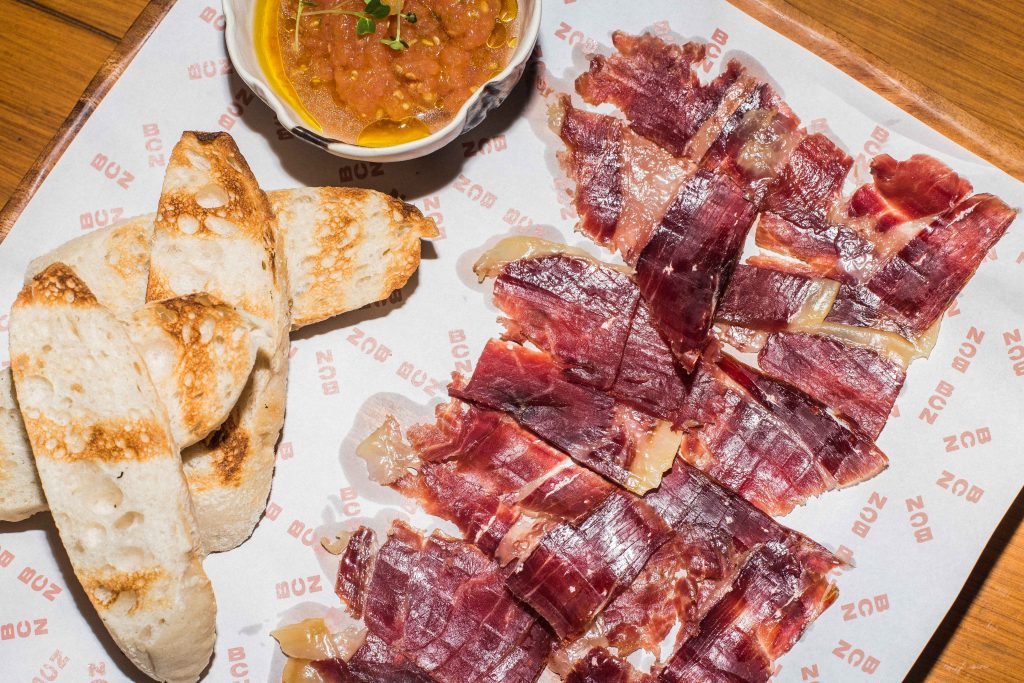 Equally as decadent of a starter is the foie gras. It may be served in small portions, but its appearance beguiles its richness. It's served with a sweet pumpkin paste and red wine reduction which, when combined, tastes almost like a jam and makes a sweet complement to the pâté. Be sure to have each bite with a sprinkle of sea salt.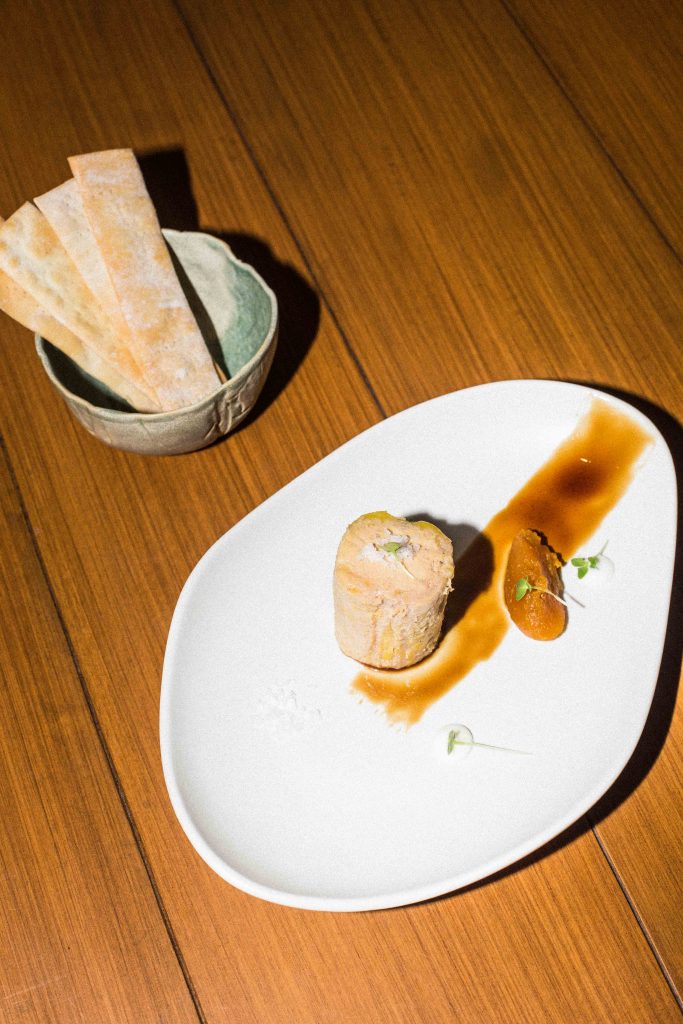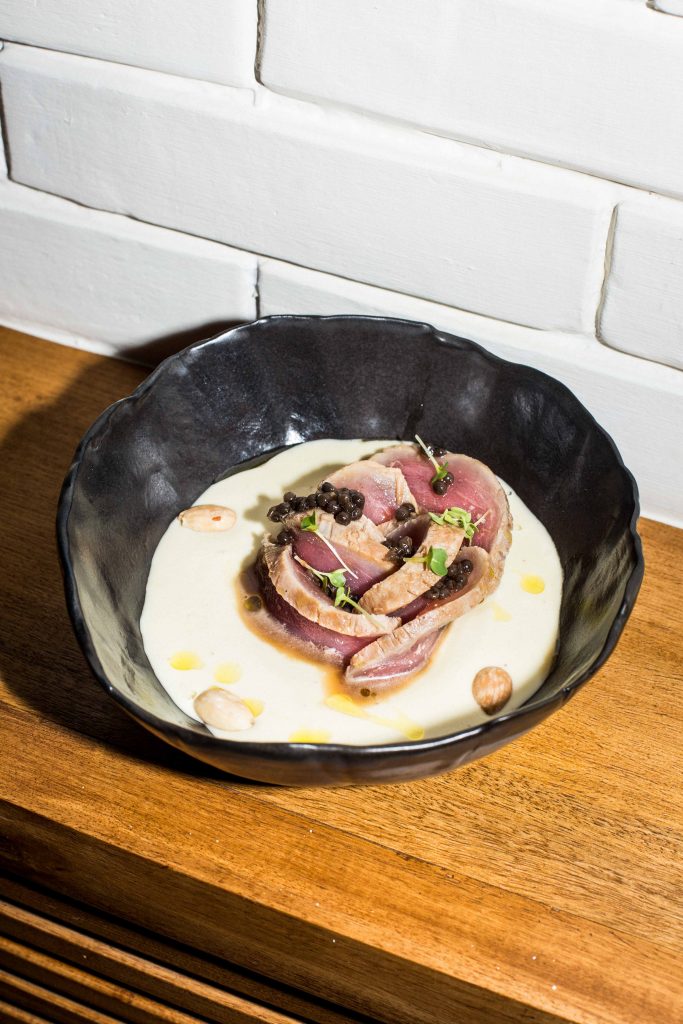 Those looking for a relatively lighter appetizer can opt for the tuna tataki; lightly seared slices of tuna as tender as sashimi, served on a bowl of almond soup and topped with black caviar.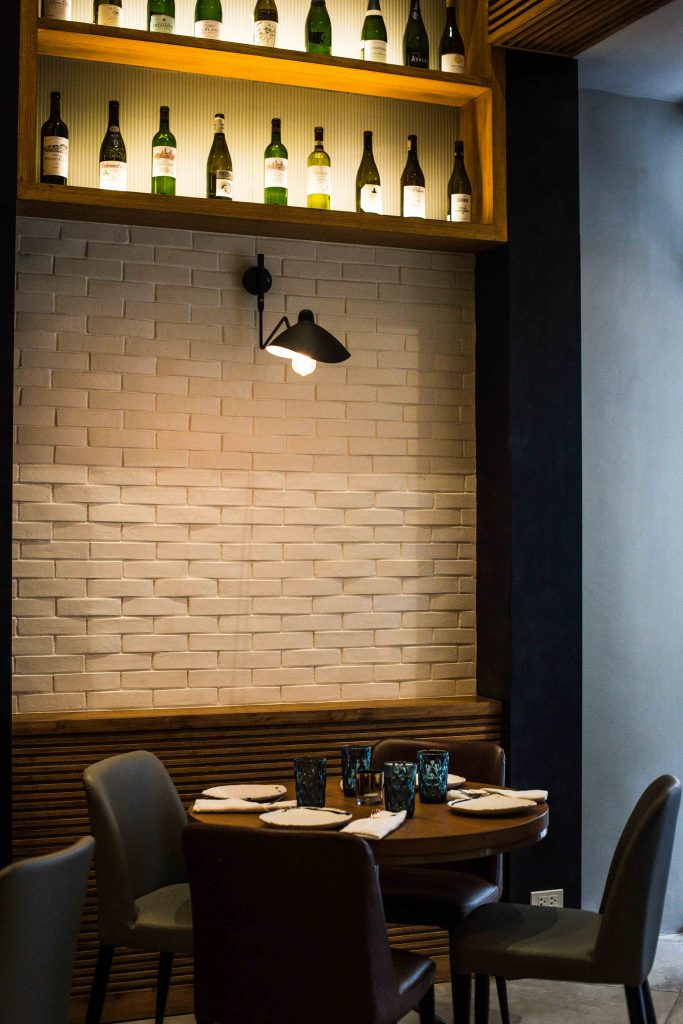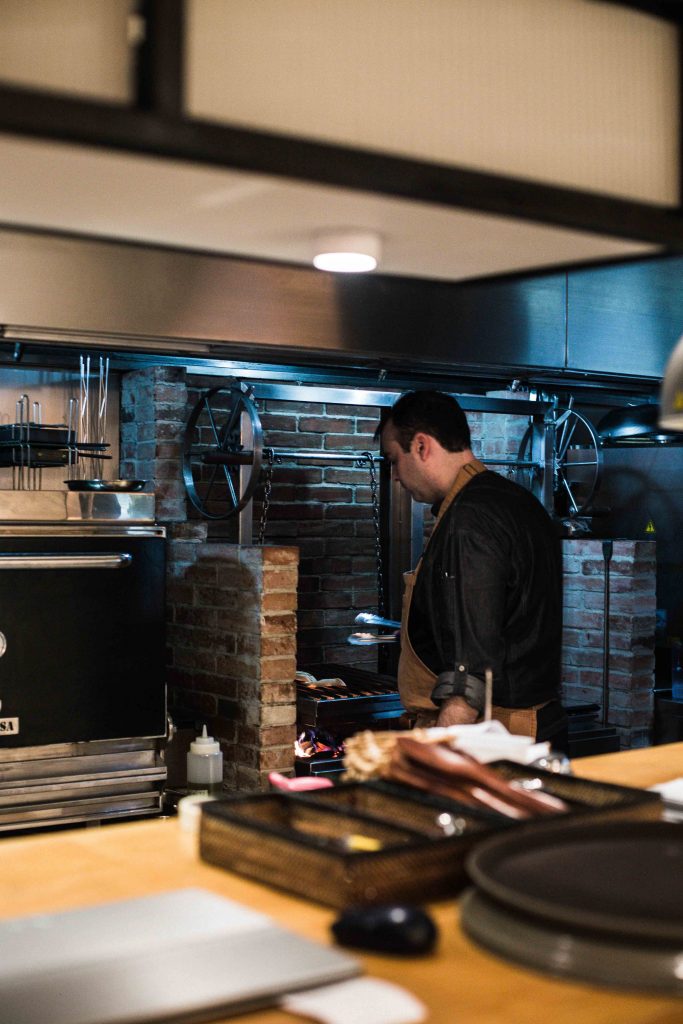 BCN by Rambla boasts their very own charcoal oven and grill, which are used in cooking a number of dishes to create a smoky flavor and add texture. Of these dishes, you can try pescado del dia a la parrilla, the fresh fish of the day, grilled with a garlic, red peppers, and spring onions.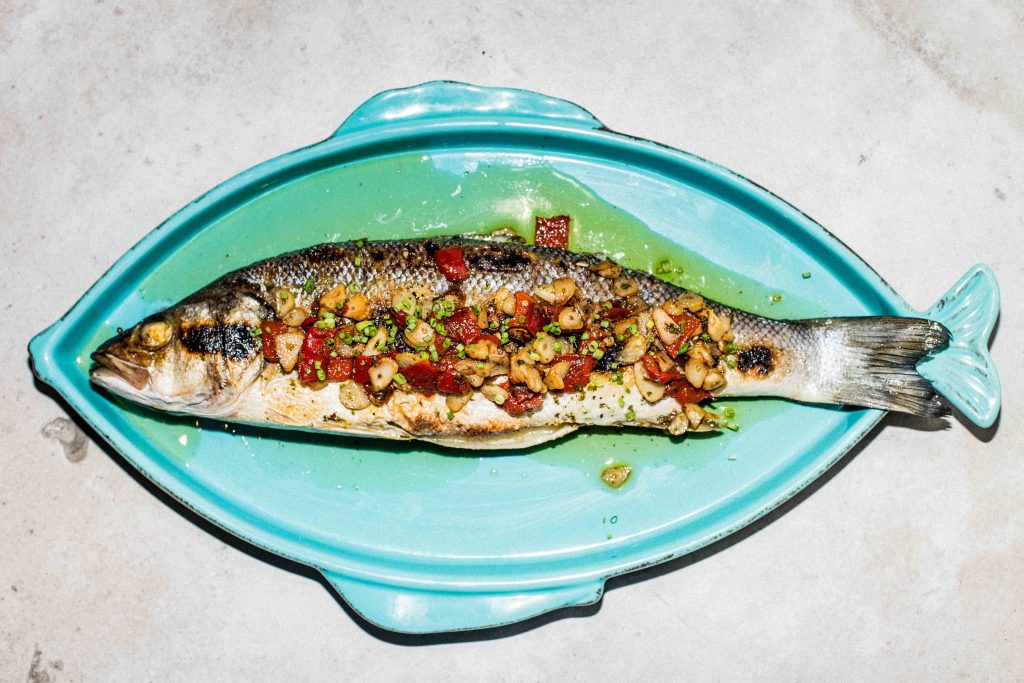 For other seafood options, we recommend the pulpo gallego: the grilled octopus has a nice charred, slightly crunchy exterior and is served with confit potatoes and a foamy paprika sauce.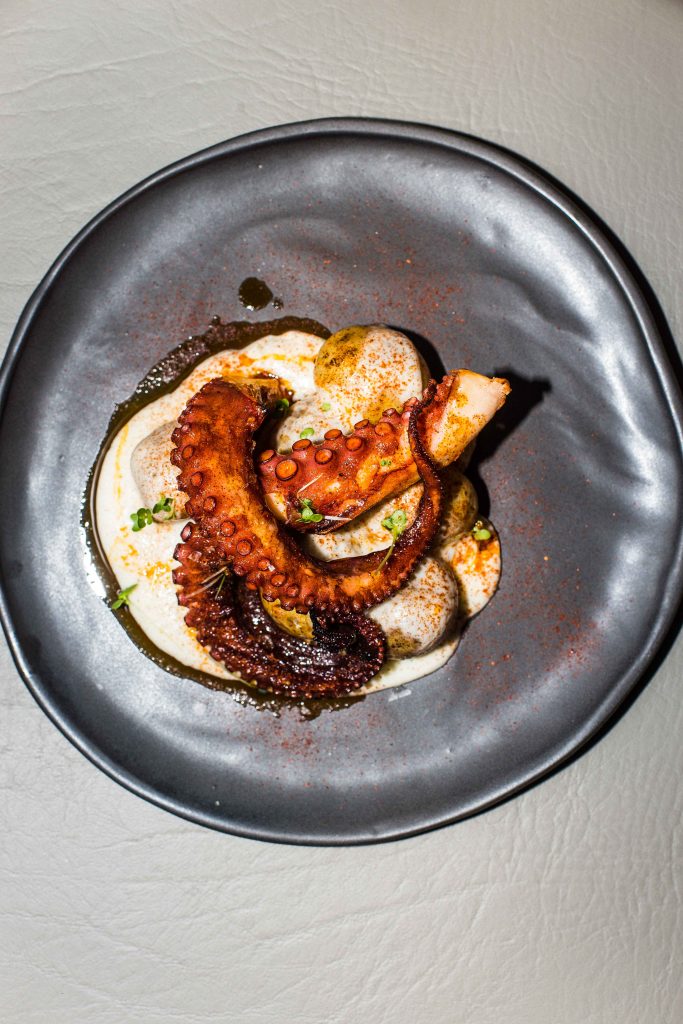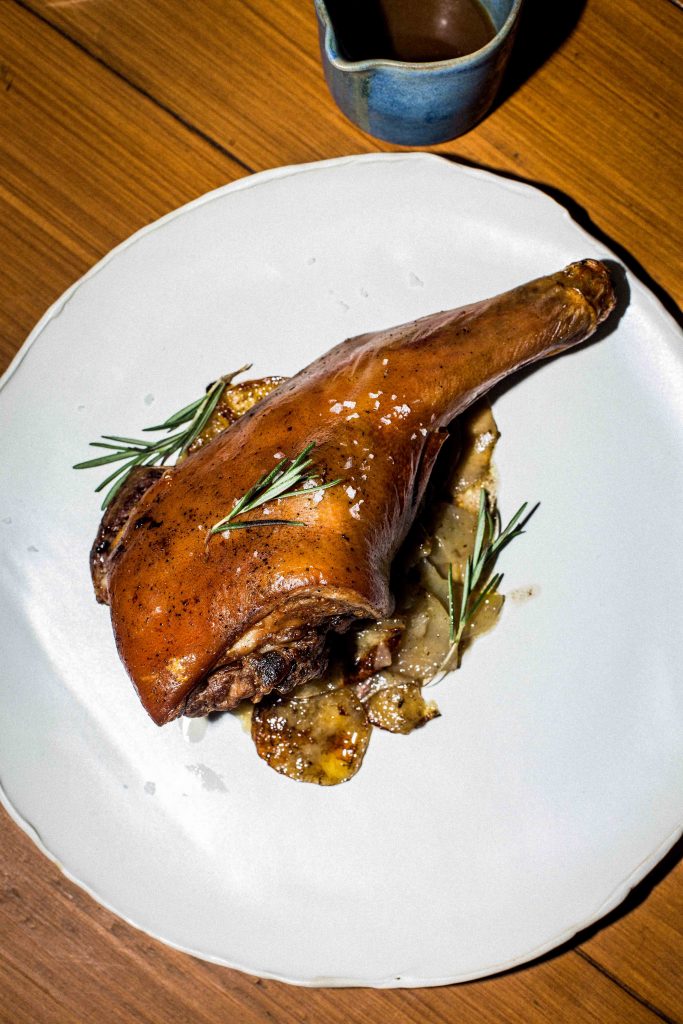 The cochinillo asado—a hefty chunk of pork shoulder roasted in a charcoal oven—is, perhaps, one of the grandest items on the menu. The think layer of skin isn't as crunchy as the roasted pigs we're more familiar with locally (i.e. lechon), but the meat is so tender that it practically just slides off the bone when you cut into it. If you want to feast like a king, this is the dish to order.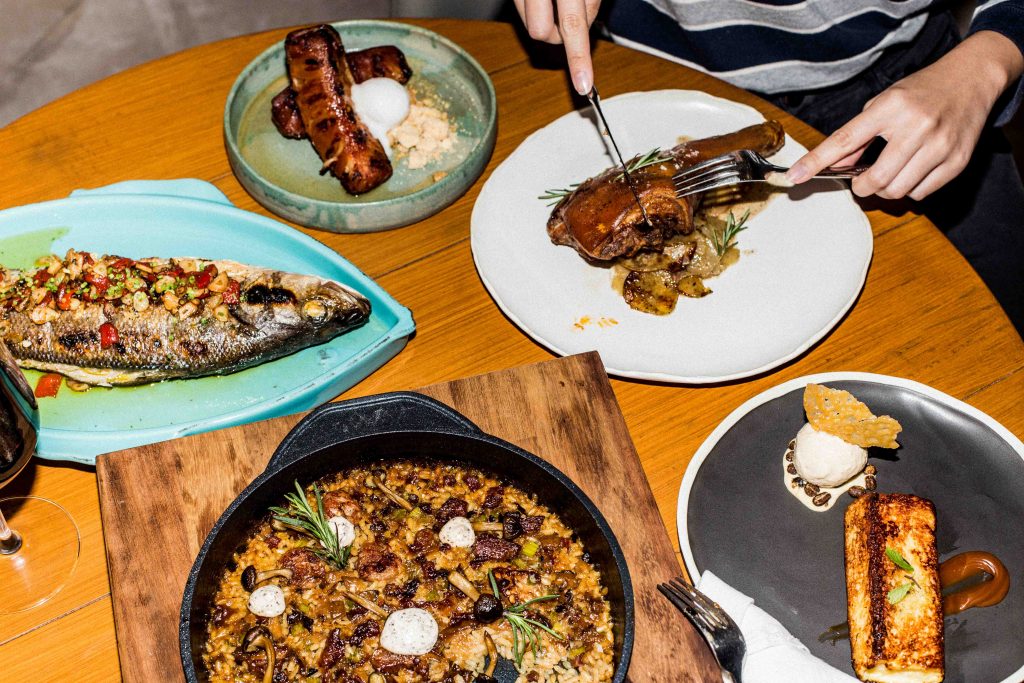 The charcoal oven and grill aren't exclusive to savoury dishes, though. Desserts like piña asada are roasted on the charcoal grill, giving it a sweet, caramelized exterior. It's served with a scoop of coconut ice cream and splash of Grand Marnier which is added table side and flambéd.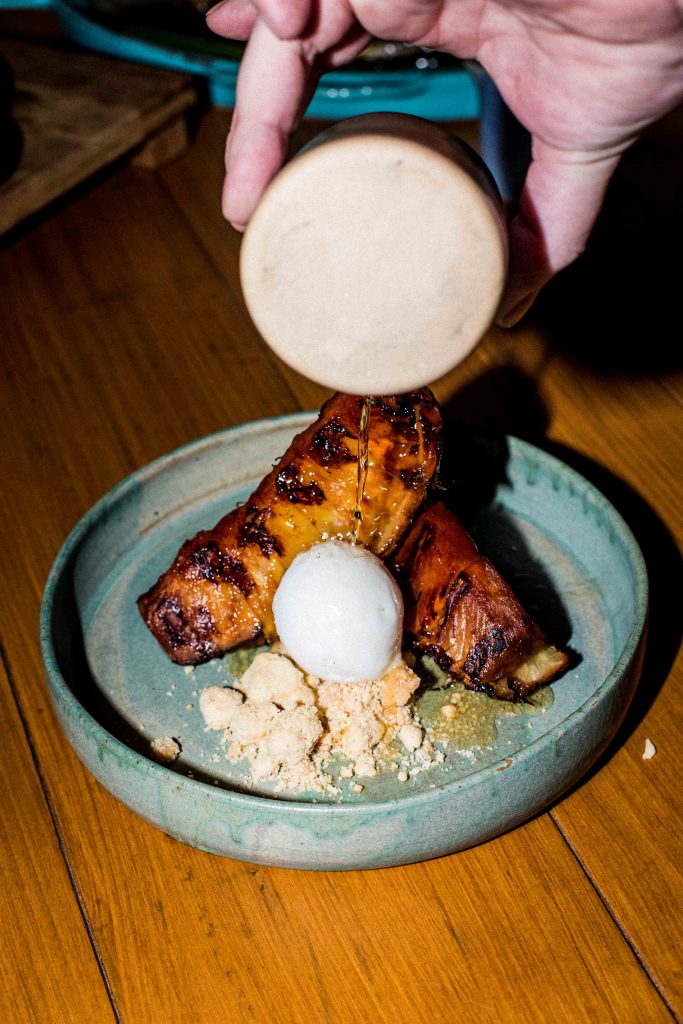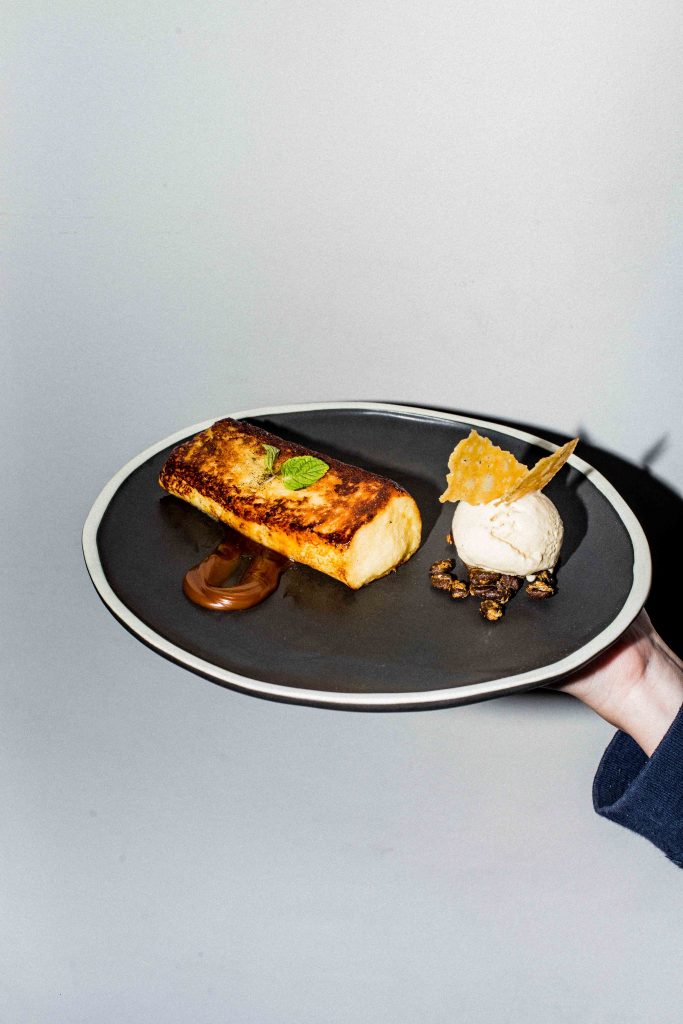 Our recommendation? The torrija de pan brioche con helado de tiramisu: a pillowy soft slice of brioche (like a cross between a French toast and bread pudding), served with a creamy tiramisu-flavored ice cream and thick dollop of dulce de leche.
Subscribe to our weekly newsletter to stay up-to-date on the latest restaurants, events, and news.
Read more:
No need to worry about getting caught with this Sidechick
The Grid is Power Plant Mall's answer to less intimidating food halls
HK's famous Mexican-Japanese resto Chino is now in Manila
Read more by Jessica Alberto:
Meet the new Filipino resto in LA called Ma'am Sir
Gallery by Chele is already fully booked, but is it worth the wait?
Can you guess how much coffee baristas drink in a day?
TAGS: BCN By Rambla Bistronomia eats makati nolisoli nolisoli.ph restaurants Spanish cuisine Spanish Food tapas
WHY GO?
Tapas like the jamon iberico and foie mi cuit are perfect for sharing—bring a friend or two and sample as many appetizers as you can.
MENU