These timeless Filipino thrillers can make your blood run cold
Check out these classics from Philippine literature for a creepier Halloween experience
Oct 30, 2018
If movies, parties, treats, and even sketchy places are not enough to spook you this Halloween, maybe some classic reads will.
When I was younger, I used to always sneak into my uncle's room to get one of his "True (or Real) Filipino Horror Stories" booklets. He used to occasionally update his large collection of horror books with new hoards from his favorite (but now defunct) Quiapo book shop. Sensationalized or not, those Filipino short story compilations were enough to give my 11-year-old self the heebie-jeebies.
It was only recently when I was thinking about writing horror stories did I realize that the reason why it made me feel scared was because the stories were relatable, directly catering the interest of the Filipino audience. Some parts were predictable, yes, but all the stories were rooted in happenings in the Filipino society, both traditions and current events. I can still even remember a few of the stories: one involving witchcraft and orasyon and another one about the deaths caused by the 2009 Tropical Storm Ondoy.
Although those booklets are not available anymore, we still have a lot of Filipino reads that can put us at the edge of our seats. Some of these stories were even written by acclaimed writers such as National Artist for Literature Nick Joaquin. You might want to read some for the long Halloween weekend ahead. Here's a short list that merges works by veteran and up-and-coming writers:
"A Prevalence of Witches or the Exorcists–Filipino Style" by Nick Joaquin
(Featured in Reportage on Crime by Nick Joaquin)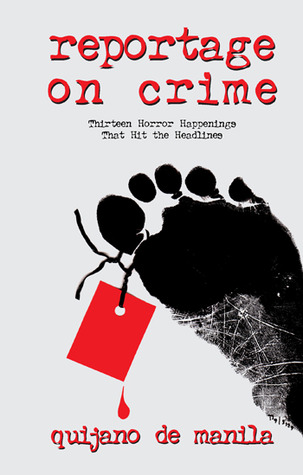 "Mayday Eve" and "The House on Zapote Street" are not the only haunting stories written by Joaquin. One of his series of reportages focused on 13 "horror happenings" in Manila, which included one that talked about a murder, demons, asuangs, witches, and exorcisms at a small town called San Andres Bukid. Dated September 1961, the story started as a crime thriller where two girls were murdered. However, as it progresses, it seems like there is some sort of deviousness going on. This is the kind of the story that will force you to be careful on the people you allow to enter your home.
Aside from that, you should also check out the 12 other stories in this Reportage book. Not only are the stories thrilling, the compilation is also composed of true stories.
"Lola's House" by Fidelis Tan
(Featured in Horror: Filipino Fiction for Young Adults by Dean Francis Alfar and Kenneth Yu)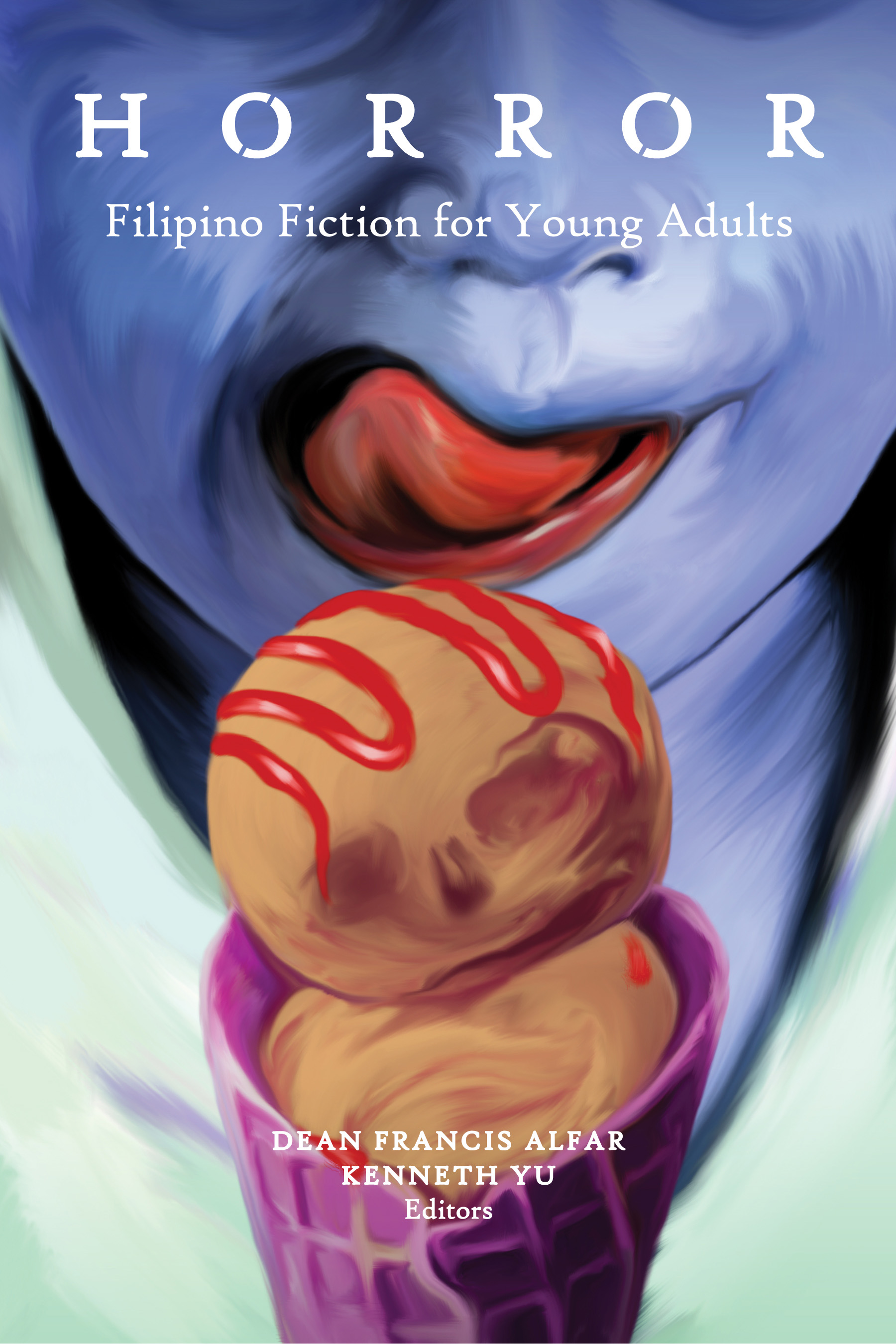 Lola's House is a nightmare for children. It's steadily hair-raising, with a few touches of subtle family issues that keeps the narrative going. The story involves a creepy old house and a creepy old lady with creepy old children. Topped by the setting during a dark stormy night, this is the kind of story you would rather read during daylight.
Actually, all the other short stories in Alfar and Yu's anthology is remarkable. It offers a new take on usual ghost stories like haunted houses, demons, evil magic and spirits. With this book you will realize that the word "horror" is not limited to scary entities. Horror can also be your surroundings, your friends, or even yourself.
"Cubao Pagkagat ng Dilim: Mga Kuwentong Kababalaghan" by Tony Perez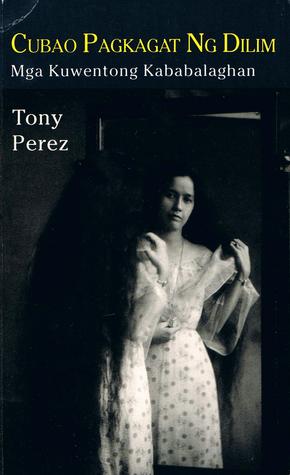 Published in 1993, this book brings the mythical creatures we believe to be only living in rural, far-flung areas to one of Metro manila's busiest places: Cubao. Perez's collection features short stories that vary from manananggal and ghosts to the characters' own hidden mysteries. As National Artist Virgilio Almario said, Cubao Pagkagat ng Dilim is a lurid experimentation on Philippine short stories. "Nagtatalik ang labas at loob, ang tinatanggap nating realidad at pantastiko, ang kasaysayan at alamat, ang kumbensiyonal at eksperimental kaya't ang bawat kuwento sa Cubao ay misteryoso, mahirap hulaan kung saan hahantong," Almario wrote.
"News of the Shaman" by Karl R. de Mesa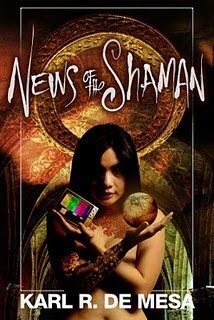 De Mesa wasn't subtle in including the Philippines' mythological creatures like kapres and aswangs in this book. All flawed, winged, and monstrous beings are featured in his four novellas, but not in a way that would make the audience feel saturated with the fictionalized themes. It's not a fantasy, if that's what you're thinking. And it's not even close to one. De Mesa is able to incorporate these paranormal creatures into terrifying landscapes that would make you want to know more about them and at the same time fear them.
"Trese: Book of Murders" by Budjette Tan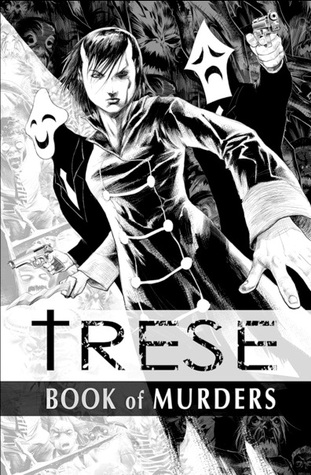 If you're into thrilling mysteries, this Budjette Tan horror comic series is for you. With monochromatic illustrations by Kajo Badisimo, Trese revolves around the adventures of detective Alexandra Trese whose expertise is in crimes that involve supernatural or paranormal entities. Tan smoothly combines today's modern setting with ancient terrifying tales, along with a good balance of plot twists that would make you wanting more.
Heade image courtesy of Unsplash
Book photos courtesy of Good Reads
Get more stories like this by subscribing to our weekly newsletter here.
Read more:
This will give you a reason to take proper care of your books
What TRAIN Package 2 means for the book industry
MIBF finds: Treat yourself to these self-improvement books by local authors
Read more by Amierielle Anne Bulan:
If you really love books, follow this book fair etiquette
"DDS," "dilawan," and "troll" among nominees for this year's "Salita ng Taon"
After Mindanao visit, Hungarian embassy opens new consulate in Davao
TAGS: book books filipino halloween horror October philippine literature Scare Short stories Stories Thriller