"Tags, G?"
It sounds funny, especially for those of us who are a bit older, but the phrase is just proof that Tagaytay as a weekend getaway is as timeless and reliable as ever. After all, aside from the relatively cooler environment, Tagaytay has enough of the conveniences us city folk look for, while still being far enough from the concrete jungle to make it feel like a vacation. Plus, it's near enough for a day trip, but still "far" enough to warrant the label, road trip.
And who doesn't enjoy road trips? Not only do you get to spend more time with family or your group of friends, you also get to do sight-seeing, maybe some carpool karaoke, and most importantly, a lot of eating.
That's exactly what went down on Nolisoli's recent road trip. We took a Friday off, hopped into a new Toyota Fortuner, and drove off to (re)visit the so-called summer capital of the south. Our agenda? To find the best bulalo in the city.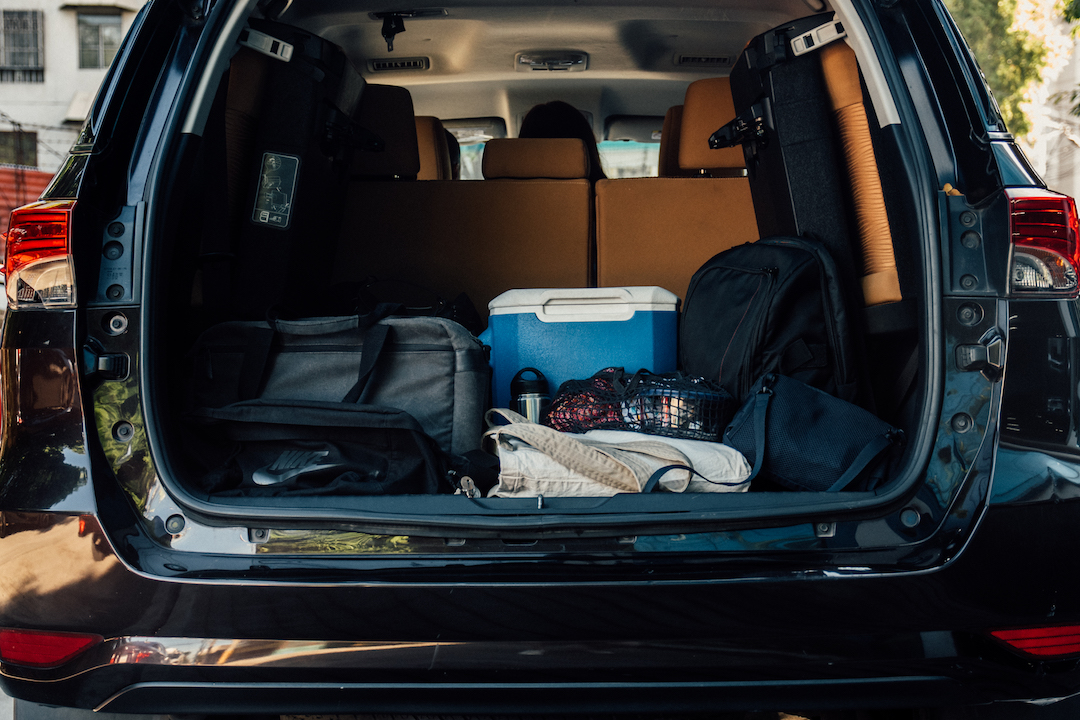 Bulalo capital?
Think of Tagaytay, and it's impossible not to think of the iconic bulalo. Made by cooking beef shanks and marrow bones in broth, bulalo makes for a very hearty, comforting dish especially when the weather gets a little chilly.
And chilly it does get in Tagaytay. Though there have been conflicting sources on the origin of the dish (some saying it's from Batangas, while others saying it's from Tagaytay), we can at least be safe to generalize that the dish is a uniquely Southern Luzon dish.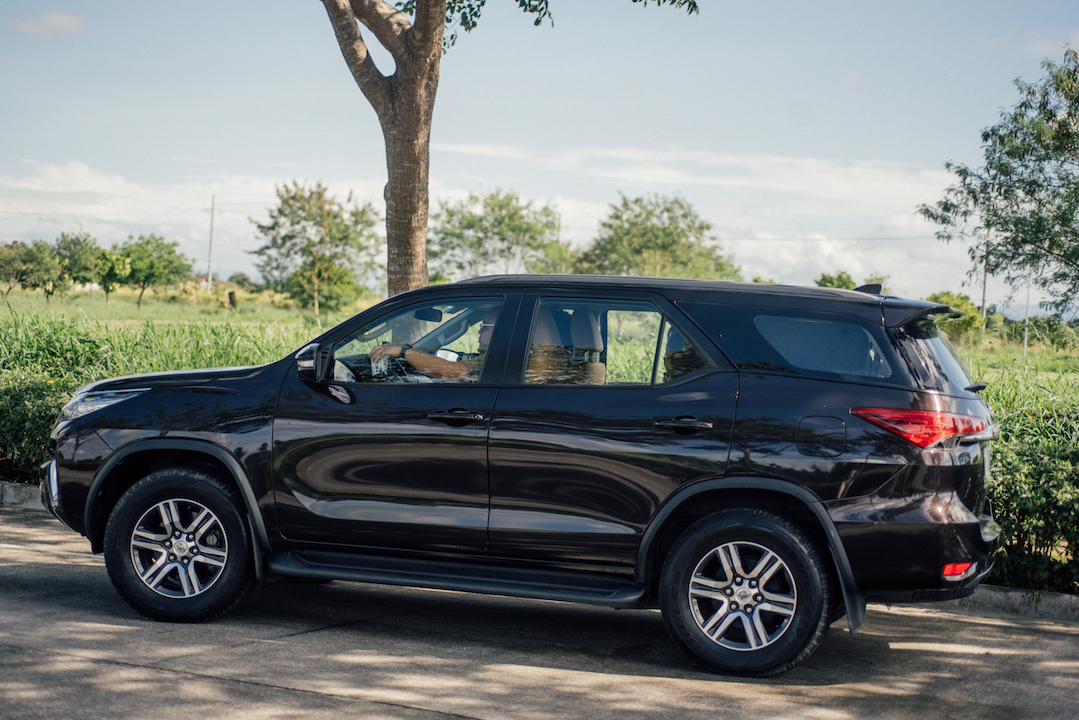 There are dozens of restaurants that serve bulalo in the city alone. But not all bulalos are made equal—that's what we confirmed on our road trip. So if you're headed up to Tags, be it on a spontaneous trip or with a set itinerary, here are five bulalo spots we think might be worth a visit.
Pamana
Tagaytay-Nasugbu Highway, Tagaytay City (near The Boutique Bed & Breakfast)
413-2461
0922-8592703
10 a.m. to 10 p.m. Mondays to Fridays, 9 a.m. to 10 p.m. Saturdays to Sundays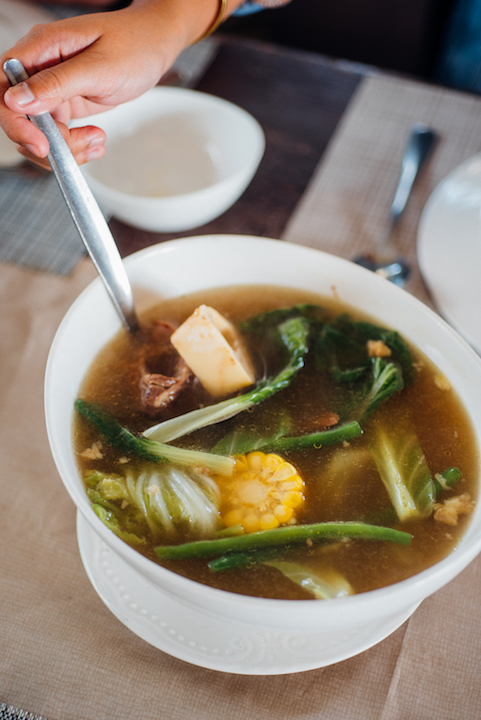 As the name of the restaurant itself suggests, Pamana serves Filipino heirloom recipes from generations of the Ongpauco family—the same family that brought Barrio Fiesta and the now quintessential crispy pata.
We tried their nilagang bulalo, which is based on a decades-old recipe by the family's chief cook. A small serving costs roughly P330, which is just enough for four to five people. We also had their bulalong sisig (P400).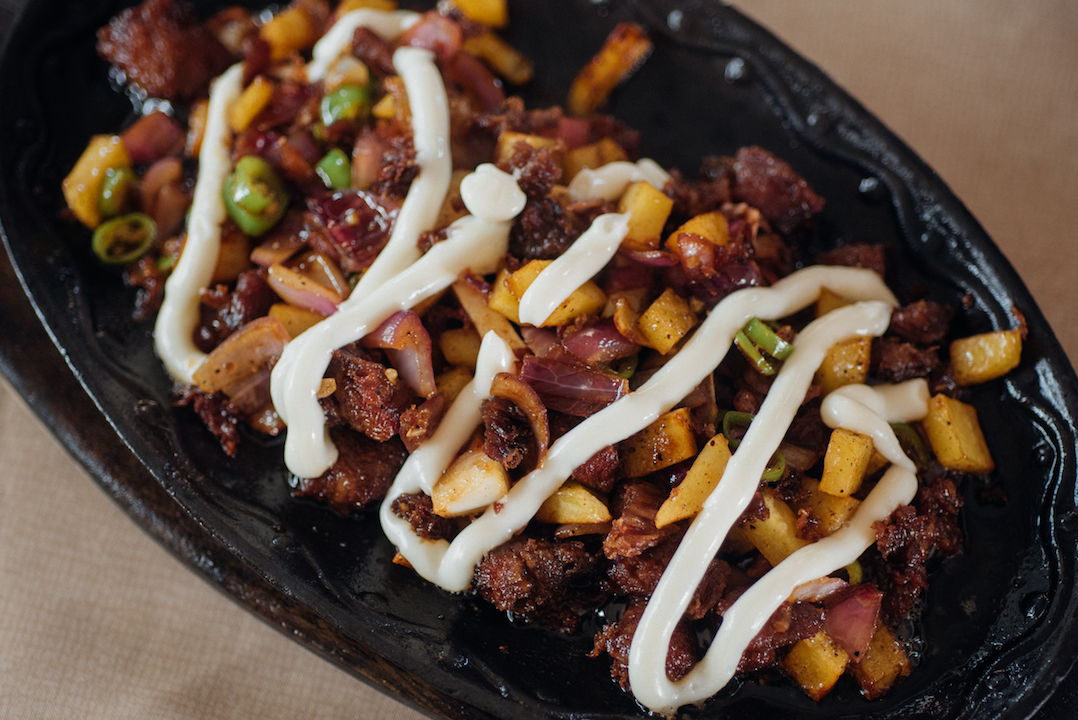 The nilagang bulalo was, true to its name, a little bit more like nilaga than bulalo. Mostly because we were expecting the thick marrow bone that usually accompanies a bulalo. The broth was peppery. A decent bulalo soup dish if you're not into bone marrow, at least. The sisig, on the other hand, is a unique take on the dish, though it tastes neither like bulalo nor like sisig. Interesting though, because it has the usual ingredients of the bulalo, even down to the potatoes. Tasty, nonetheless.
A tip: If you're going to Pamana, be sure to also try their palitaw and puto bumbong for dessert.
Aozora Japanese Cafe + Bistro
209 SVD Rd., Tolentino West, Tagaytay City (in front of Domicillo Design Hotel)
9 a.m. to 9 p.m.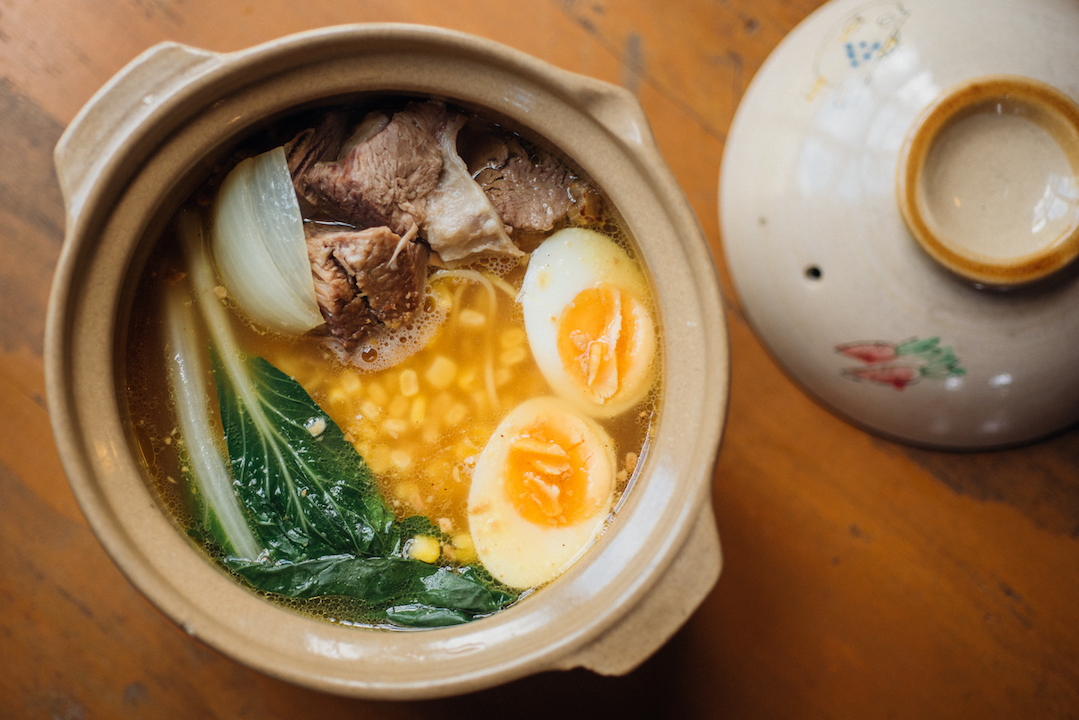 While this might seem like a strange place to get bulalo, hear me out: try it if you want a different take on the dish. If you can't decide if you want Filipino food or Japanese, here's a nice compromise.
The restaurant is relatively new, but already has a 2018 Certificate of Excellence from TripAdvisor. Aside from the standard Japanese fare—think sushi rolls, donburi, curry, and ramen—they have a bulalo ramen.
The meat is so tender you could cut it up with your chopsticks. The noodles are also soft. The veggies aren't too much like what's in our usual bulalo—instead of cabbage it has only has pechay—but it does have corn. It also has egg, which is a staple for ramen. Overall, think Lucky Me Supreme bulalo, but made gourmet. It's not a bad thing.
LZM Restaurant
Silang Junction South, Tagaytay City
I haven't met anyone who has been to Tagaytay and hasn't tried LZM. It's one of those mainstays and ever-reliable spots that you're just sure, whenever you go, you'd be able to get a good meal. (I speak from experience. My family has been going to LZM for as long as I can remember.)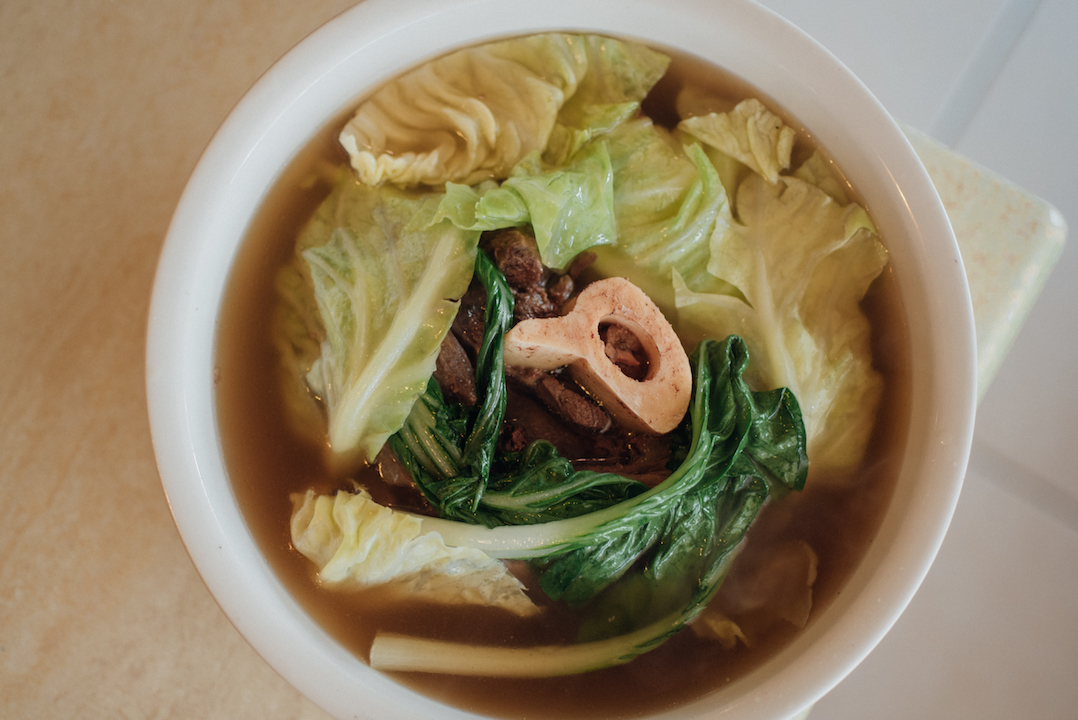 While LZM is popular for their bangus, their bulalo is also rather noteworthy. For P520, you get a large bowl of bulalo that's enough for five to six people. I would personally say this is the best bulalo in the city—the aroma of the broth alone already spells bulalo. Plus, it has all the key ingredients: tender beef, vegetables, a flavorful broth, and most importantly, bone marrow.
A little anecdote to prove how good this bulalo is: Even after being totally stuffed (this was our third bulalo for the day) and sleepy (it was siesta hour), we managed to wipe out the bowl in five minutes.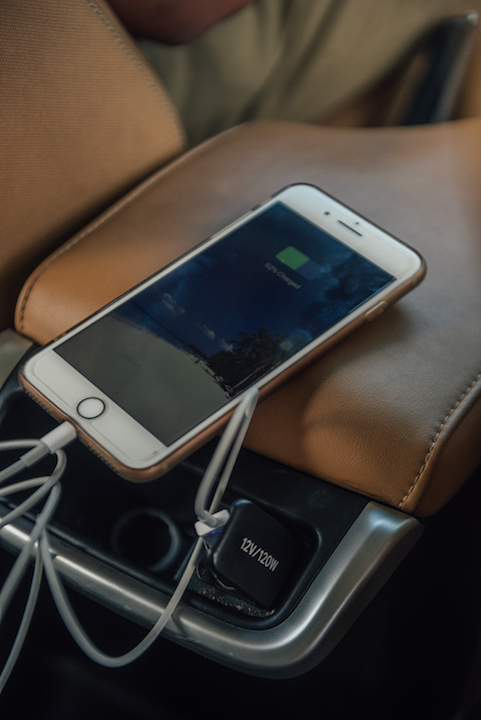 Mahogany Market
Mahogany Ave., Tagaytay City
Open 24 hours
If you're on a tight budget, Mahogany Market has a strip of bulalo stalls on the second floor of one of its buildings. These stalls have similar menus and price ranges so don't worry about finding a specific one. What's great about the Mahogany Market bulalohans is that they throw in a few "freebies," if you will, with your meal. Walk through the hall and you'll hear the vendors offering free bananas or even a cup of kapeng Barako after your meal.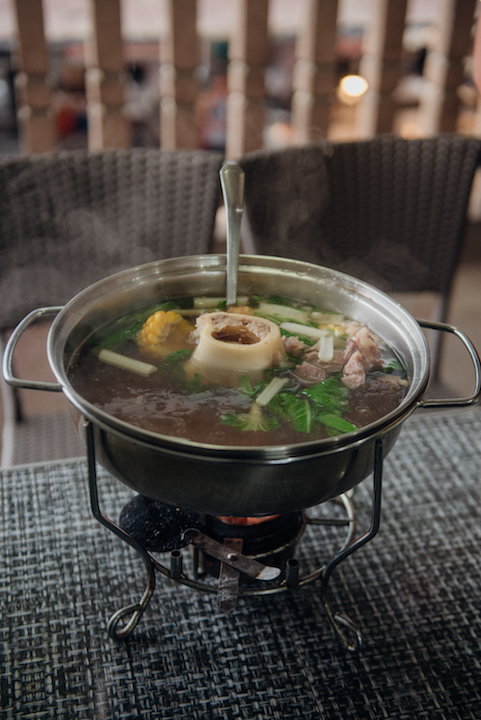 A large serving of bulalo at the market will set you off by P350 only, and it's large enough for around six to seven people.
But you get what you pay for—the bulalo here is purely beef, no marrow, and the broth isn't as flavorful. Mostly, it tasted like the broth was boiled separately from the meat. But if you're out at an ungodly hour and you just want steaming hot bulalo for cheap? This will hit the spot.
Balay Dako
Tagaytay-Nasugbu Highway, Tagaytay City
11 a.m. to 9 p.m. Mondays to Thursdays, 11 a.m. to 10 p.m. Fridays to Saturdays, 7 a.m. to 9 p.m. Sundays
413-4866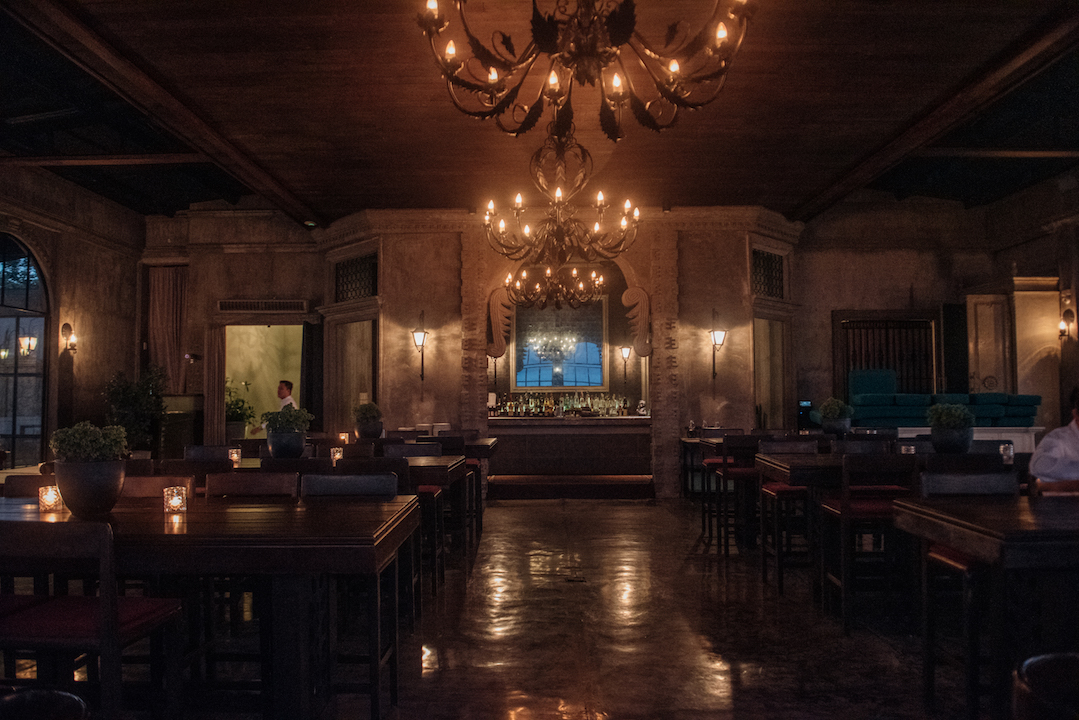 Another thing about Tagaytay—aside from being a great road trip destination, it's also a good place to celebrate special occasions, especially with restaurants like that of the Antonio's group.
Balay Dako is one of the Antonio's group concepts, serving Filipino food. The name literally means big house in Negrense, and that's exactly what you'd see when you pull up into their compound.
While other bulalo iterations may be a hit or miss, Balay Dako's take—a sizzling bulalo—is, without exaggeration, a winner. While a little pricier than most bulalos on this list, the splurge is worth it. At P1,250, you get a 1 to 1.5 kg of beef shank, served with mushroom sauce, on a sizzling hot platter. (Yes, they have bone marrow.) A tip: pair it with garlic rice.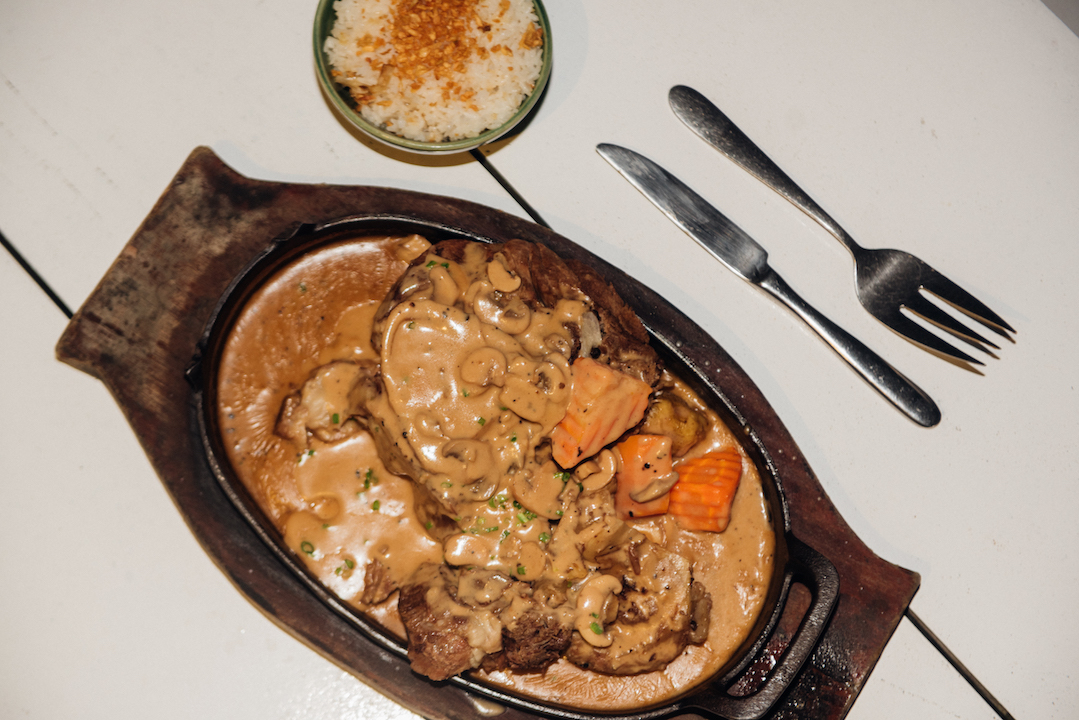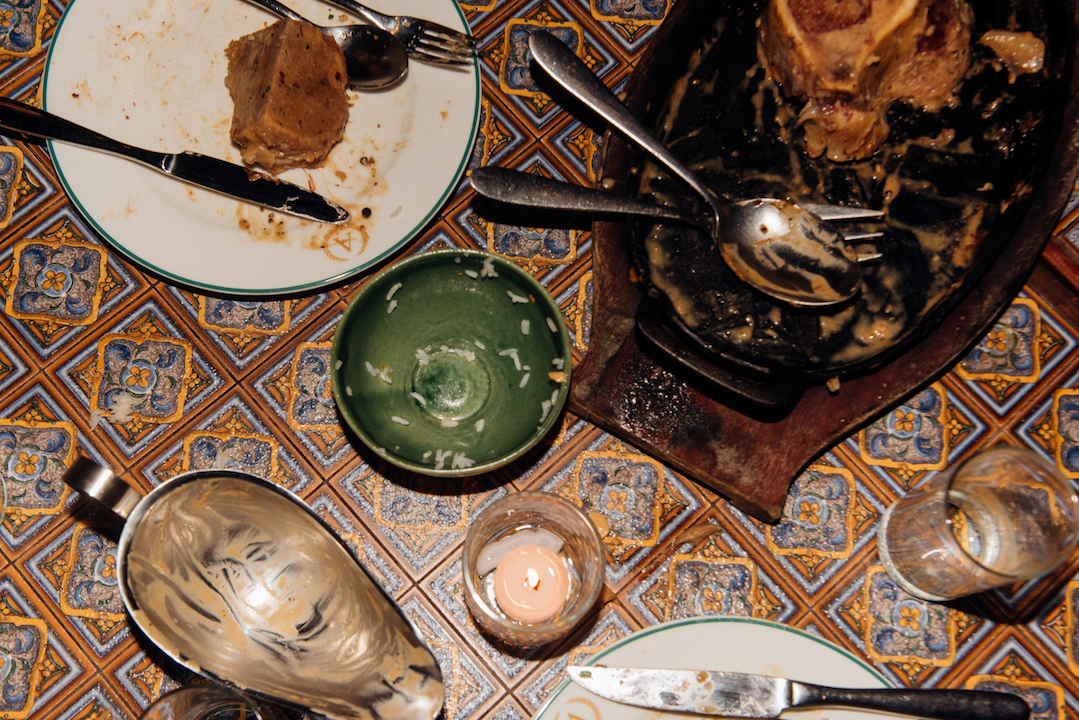 Get more stories like this by subscribing to our weekly newsletter here.
Read more:
LOOK: Unconventional black house in Tagaytay is a home to 25 dogs
6 food destinations in Cavite that aren't in Tagaytay
Homebound: Take a heritage tour around Binondo and Taal
Read more by Pauline Miranda:
This Poblacion rooftop bar serves flaming cocktails and an adult version of pancit canton
Have you tried the bulalo-sinigang hybrid at Pat Pat's Kansi?
This is as close to legit Bacolod inasal as you can get
Writer: PAULINE MIRANDA
PHOTOGRAPHY JP TALAPIAN
IN PARTNERSHIP WITH TOYOTA MOTOR PHILIPPINES