Filipinos were appalled when a farmer from La Trinidad, Benguet was captured on video dumping tons of unsold carrots last week. The video, posted by farmer Ronebert Lindawan, showed the a number of vegetables off to be wasted, along with the farmers' efforts of harvesting them.
This led people call out the Department of Agriculture (DA) for concrete actions.
While debates on the oversupply spurs, a number of farmers also started posting on a public Facebook group called "Happy Farmers: Tanim Dito, Tanim Doon" their stock of unsold crops, selling them for an amount way below their floor price.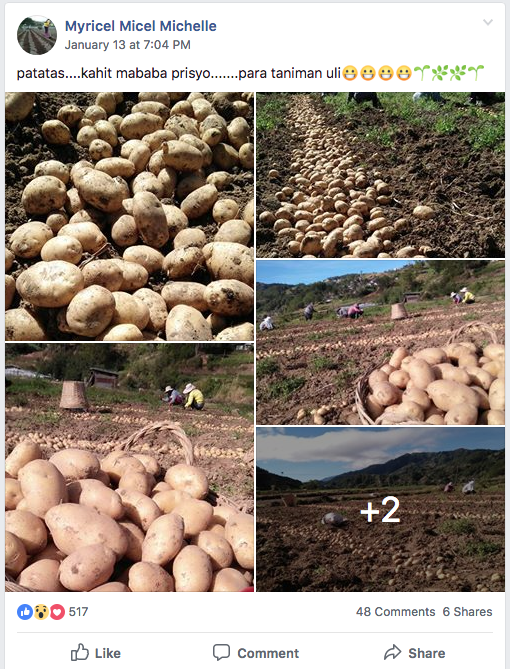 Some aren't even meeting their production capital. According to a farmer I interviewed in a previous event, their earnings from a certain period of harvest will be their funds for the next three to four months, which is why we can't blame them for seeking desperate measures for these gods.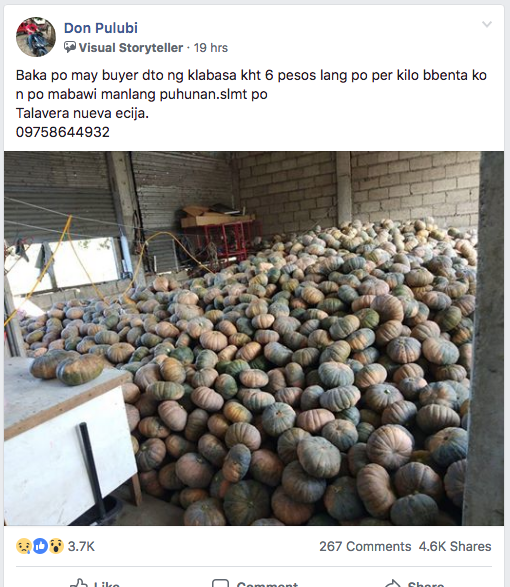 But it turns out it's not just about not selling them. It's not knowing how to handle them.
Agriculture Secretary Manuel Piñol said in a Facebook post that the oversupply was a result of low buyers and delay of production due Tropical Depression Usman which struck the region in September 2018.
The production delay is a factor, said Agot Balanoy, Benguet Farmers Marketing Cooperative's general manager. "Pero low buyers? Medyo insignificant. Parang wala po masyadong effect 'yon."
Balanoy said farmers prepare a target work schedule every year. However, as much as they want to follow it strictly, natural disasters tend to push the production backwards. "[The oversupply] happens almost every year," she explained. "December is deemed as the peak season kaya months before December, pinaghahandaan na 'yon ng farmers."
Buyers usually order produce for 1.2 to 1.5 kilos, but this triples when Christmas time is near. "Bago pa mag December, dinamihan na ng farmers ang produce para ma-meet ang demand. Kaso noong nag-ber months last year there was a month-long monsoon, sinundan pa ng Tropical Depression Usman," Balanoy added. "Hindi na-meet 'yong target planting schedule, umatras nang umatras."
Harvest season had to extend to January, at a time when the demand for produce is going back to normal.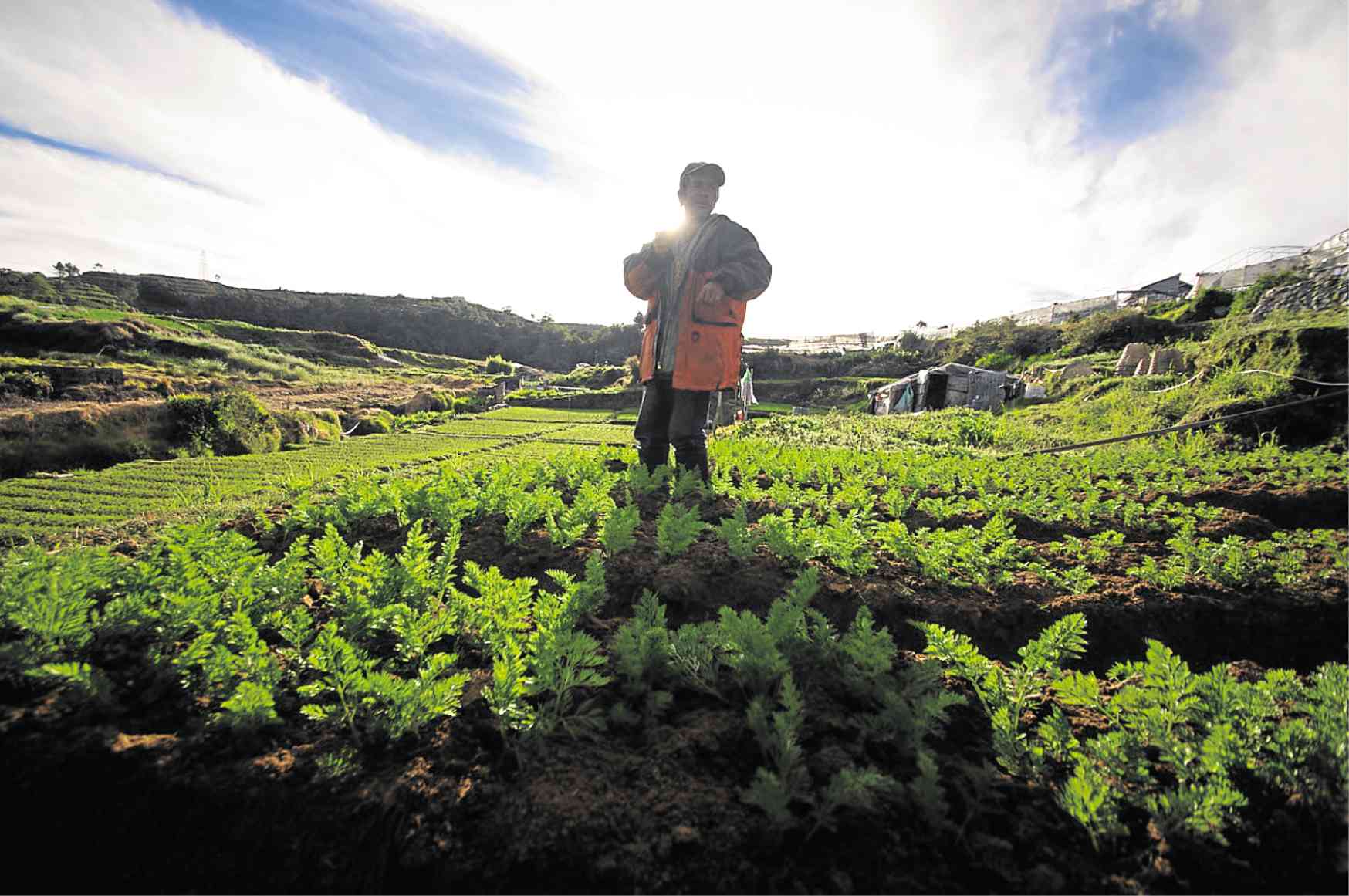 Erring claims
"We didn't lose buyers. The demand was only back to normal," Balanoy said. "Noong nire-raise ito, sabi [ng ibang officials] na maaaring 'yong Pistá ng Itím na Nazareno ang naging dahilan kung bakit nagka-oversupply, which is also not true." She added that most of the farmers' buyers already hoarded a day before the feast since they knew that traffic will be unbearable.
In one of her meetings with the Cordillera DA, Balanoy shared there were claims from officials that the oversupply may have been caused by the decline of importation of produce to Bicol. "Insignificant 'yon. With the 1.2 million kilos of produce a day, 800,000 to 900,000 of it goes to Manila. Halos 71,000 for each day lang ang dinadala sa Bicol, hindi enough para mag-cause ng oversupply," she said.
These errors in claims prove why the government needs to coordinate closely with workers. As some officials sit comfortably in their high seats, the people they should be serving are starving. When called to action, they implement solutions that are mere band-aid or entirely wrong.
Like when DA told Balanoy that farmers should program their crops as a way to handle oversupply.
Crop programming is the best answer to oversupply, Balanoy said. "Kaso nga lang, sinabi ng DA na farmers dapat ang bahala sa crop programming, pero hindi dapat ganun. Geographically pa lang hindi na siya feasible. It's the DA who should lead crop programming."
Crop programming happens to have a large cost that cannot be done immediately, especially by small farms. It can only be properly done by agencies who have power, control, money, and support of the local government unit. It should be agencies like the DA who should guide them.
Aside from proper crop programming directives, Balanoy is also urging the government to help provide farmers a processing facility.
At the state of our economy, oversupply is inevitable so instead of letting farmers stand on their own with their resilience, the government should propose to them ways of putting their hard work into use.
Header image courtesy of V Espiritu of Inquirer Northern Luzon
Get more stories like this by subscribing to our weekly newsletter here.
Read more:
The all-organic grocer Real Food is now open in BGC
Instead of penalizing farmers, why not provide drying facilities?
Cynthia Villar to Bureau of Plant Industry: You're killing farmers
Writer: AMIERIELLE ANNE BULAN