2018 was Earth's 4th hottest year on record, study finds
The continuous high records of temperatures is "a long-term trend towards global warming," researchers say
Jan 25, 2019
Hot issues gripped the world in 2018, locally and globally. There was the Boracay closure, implementation of the TRAIN Law, rising attacks to journalists all over the world, and the Facebook data breach, to say the least. Now while we live our new year's resolution of leaving most, if not all, our problems behind that tiring, heavy year, it seems like 2018 is still around to smack us in the face, reminding us that we still have a whole lot of local and global problems we can and need to straighten out.
And it's a problem we can't really run from or forget about.
In a report released last week by California-based researchers of environmental non-profit organization Berkeley Earth, 2018 is deemed as the fourth warmest year on Earth since 1850. "Global mean temperature in 2018 was colder than 2015, 2016, and 2017, but warmer than every previously observed year prior to 2015," researchers wrote.
While 2016 remains as the warmest year in history, it is still appalling that in 2018, with all the information and awareness available around us, our path is still consistent with, as the researchers call it, "a long-term trend towards global warming."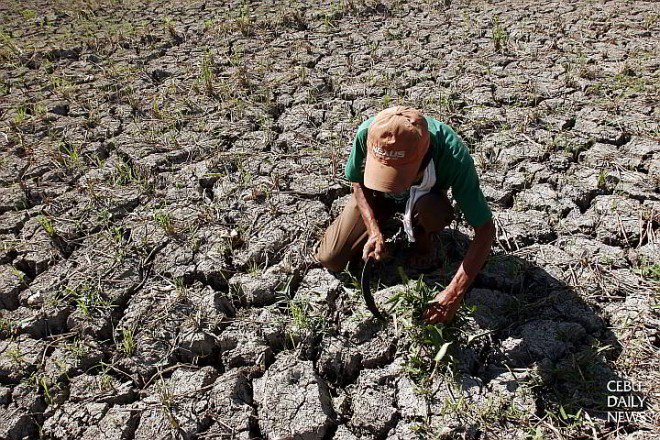 "The slight decline in 2018 is likely to reflect short-term natural variability, but the overall pattern remains consistent with a long-term trend towards global warming," they said.
Temperatures in 2018 were mostly around 1.16 degrees Celsius or 2.09 degrees Fahrenheit, which is above the average temperature recorded in half of the 19th century, often used by the researchers as the "pre-industrial baseline for global temperature targets."
The temperature increase in the world was "broadly distributed" according to the study. It affected almost all land and ocean areas, with 85% of the Earth's surface much warmer than the average temperature record.
In the Philippines, temperatures have been soaring to "extremely dangerous" levels, causing food shortage and economic crisis in areas like Tuguegarao City and Nueva Ecija.
We have to be more careful than ever and take our personal steps to reduce global warming, which can be done in simple ways like replacing light bulbs with LED bulbs, buying energy-efficient products, planting trees, and even just by using revolving doors.
Header image courtesy of Richard A. Reyes / Philippine Daily Inquirer
Get more stories like this by subscribing to our weekly newsletter here.
Read more:
This plastic-eating fungus could control our growing plastic problem
Health over utility: A case against coal-fired power plants
Why is Duterte so mad about mining?
Read more by Amierielle Anne Bulan:
Cesar Gaupo's largest masterpiece is a riverside abode on the hills of Mt. Banahaw
In this hawker centre-inspired diner, roti is everything but a side dish
Major Manila Bay polluter Manila Zoo to build water treatment plants
TAGS: climate change farmers global warming hottest trees warm