Mark your calendars: Ruby Jack's steaks are half-priced every 29th of the month
Thank a Japanese word play for this, meat lovers!
Mar 12, 2019
Have you ever heard of the Japanese Meat Day?
On every 29th day of the month, it is popular among the people in Japan to eat meat. This is because in Japanese, the numbers two and nine translates to "ni" and "ku" respectively. When combined, the numbers create the word "niku," which means meat. Ever since this word play was discovered, meat has been considered as a staple part of a Japanese dish for every 29th day of the month. When it's February and it's not leap year, however, Japanese Meat Day is transferred to Feb. 9 since it can still be translated to 02/09.
Meat Day isn't that popular in the Philippines, but there's a high possibility that it can be. It's no secret that a lot of Filipinos have a strong appetite for pork, beef, lamb, and all the other kinds of meat. It is even noted in by a European think tank in 2016 that the Philippines is among the world's fastest growing meat consumers.
With this in mind, Ruby Jack's Steakhouse and Bar is bringing the Japanese tradition to the Philippines through its new promo, where you can score a 50 percent discount at selected beef cuts for all the coming Meat Days.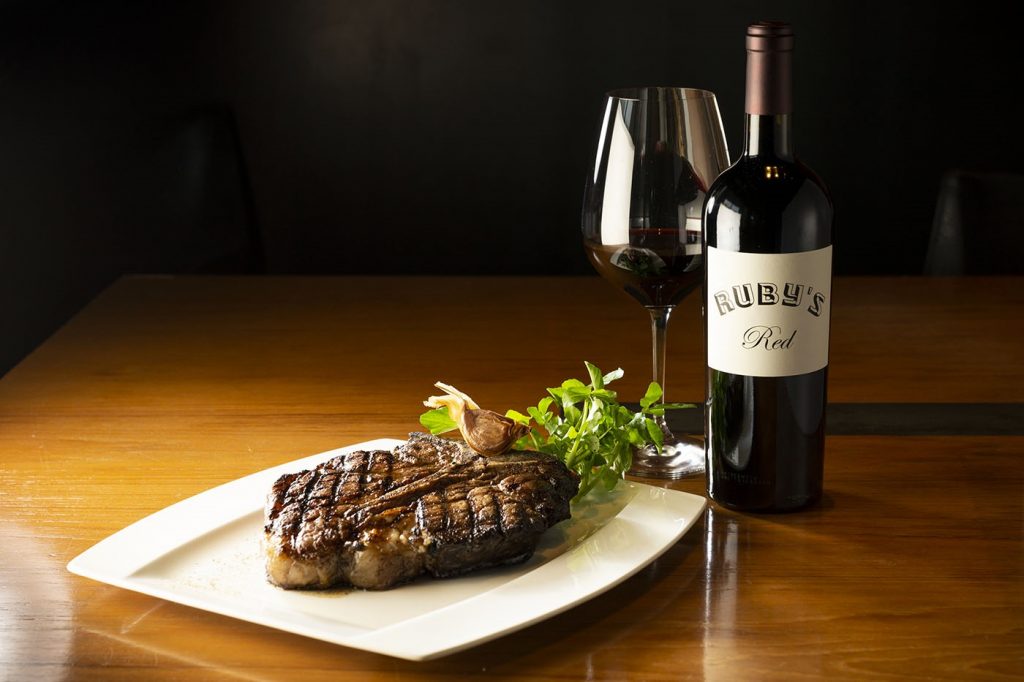 Located at the City of Dreams Manila in Parañaque City, Ruby Jack's is a Japanese restaurant known for its juicy premium grilled steaks and dry-aged meats. They also have char-grilled seafood and sandwiches with steaks which you can pair with their wines.
Make sure you mark this day on your calendars, meat lovers.
Photos used courtesy of Ruby Jack's Steakhouse and Bar
Get more stories like this by subscribing to our weekly newsletter here.
Read more:
Here's where you can eat unlimited USDA prime steak for only P1,800
Cook fool-proof steak using a sous vide machine
Would you try a mystery steak box?
Read more by Amierielle Anne Bulan:
7 hidden garden restaurants in the north
Forget sodas—get Melona vodka and more behind a vending machine in Mandaluyong
TAGS: Anika Island Resort Bar culture Japanese Niku promo Ruby house Steahouse steak