Forget sodas—get Melona vodka and more behind a vending machine in Mandaluyong
And instead of chips in sachets, you can grab a platter of your favorite Filipino street food
info
Unit 6 Speakeasy

Alcohol, Finger food

5:00 p.m. to 2:00 a.m.

₱

150 to 300
When vending machines first came to France, it was used to dispense only beer, wine, and liquor—much different from the first versions of the machine in London and the United States where it was used to sell postcards and gum balls, respectively. This may be rooted in the strong interest of French towards alcoholic beverages, which is widely considered by historians as a basic component of French gatherings and dinners.
Decades passed and many countries have followed suit, especially European ones. This led the rise of dim-lit machines filled with canned wines and ready-to-drink cocktails in Western countries.
This trend, however, is not that rampant in the Philippines. We see canned beers in vending machines from time to time, but it seems like the only beverage we can usually get from those time-honored machines are sodas and water.
That is, unless you go to this vending machine in Mandaluyong.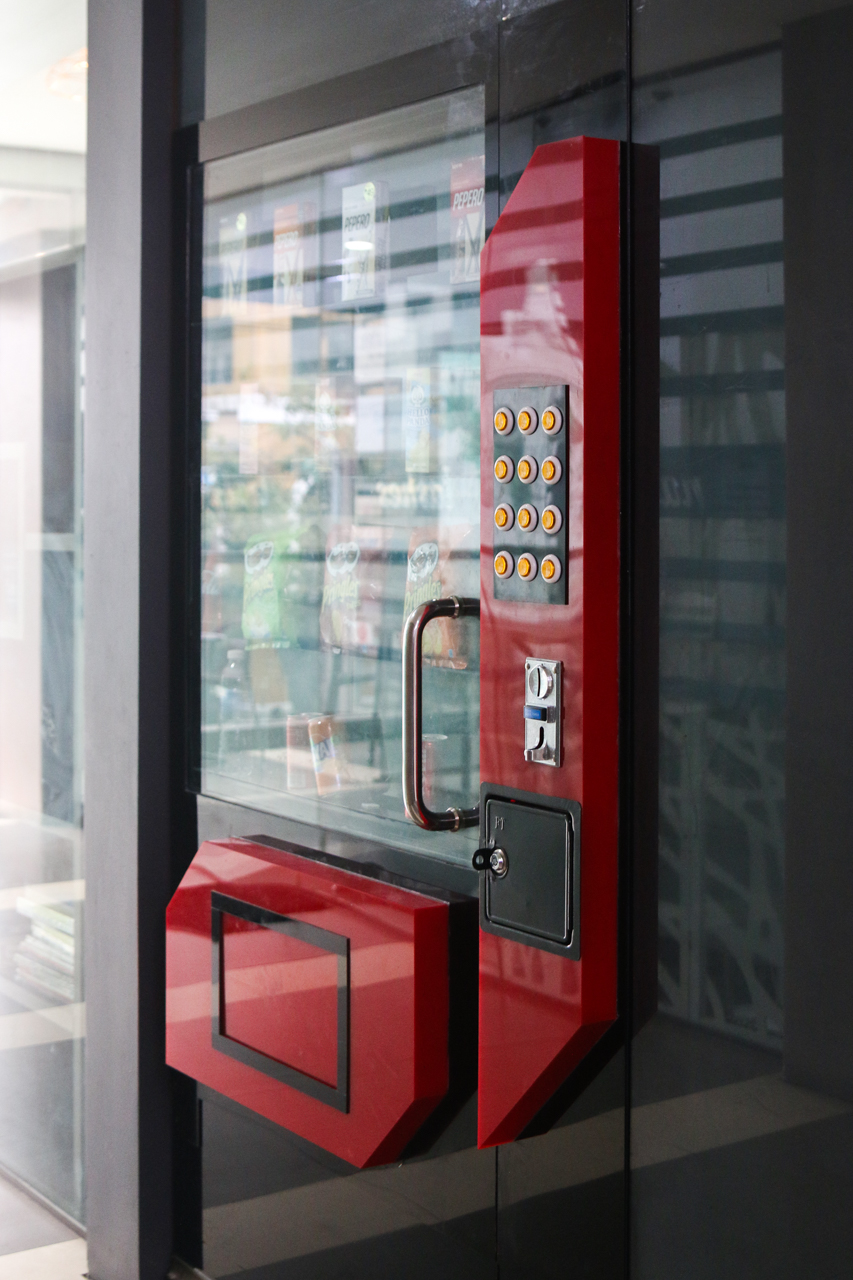 You won't get the juice boxes, sodas, and chips displayed on the glass screen, but you will be treated to more dishes to satisfy your cravings for refreshment. Pull the steel bar hinged on the screen and enter a dark and cozy speakeasy that can accommodate up to 30 people.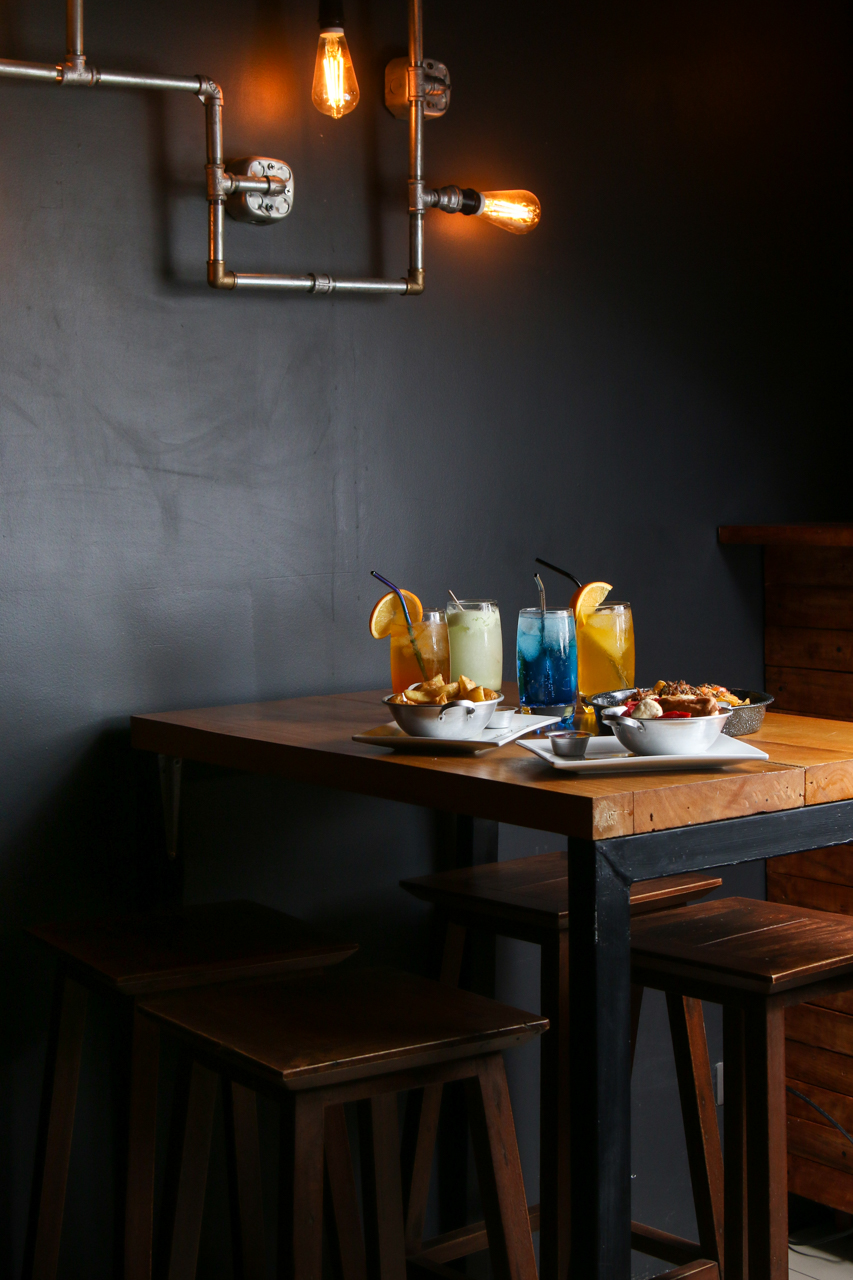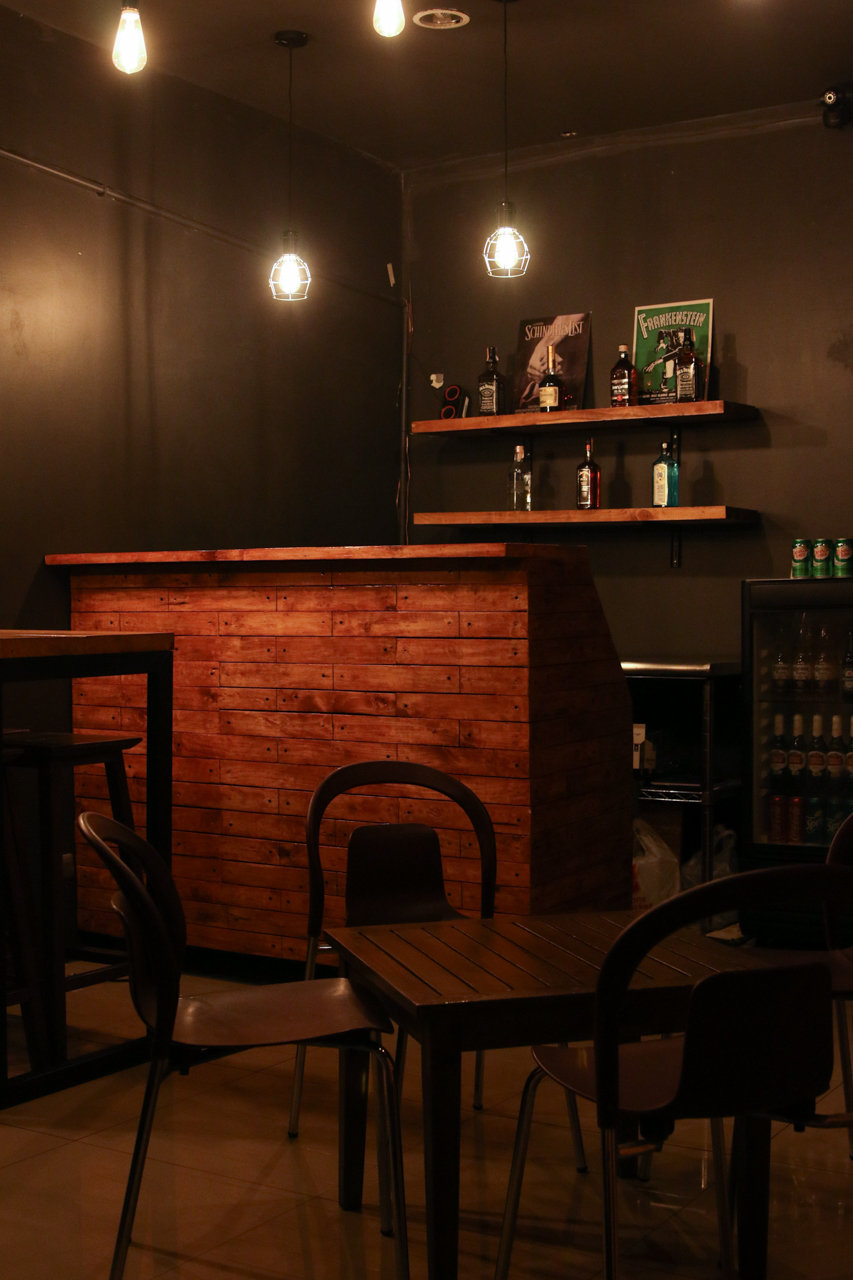 The interiors of Unit 6 Speakeasy are minimal and straightforward. Formerly occupied by a printing enterprise, the unit is painted thoroughly by the owners with dark colors. The glass wall used by the old tenants to showcase their prints was painted in a thick gray tone "to look like a continuous wall inside and outside." And if they hadn't painted it, it would give away the secret that the machine is actually serving as a door.
They did, however, leave an unpainted brick wall on one side, to give a little bit of color that can be reflected by the lights, which were mostly constructed and hanged by the owners themselves. "We spent almost a whole day at the hardware store making the lights."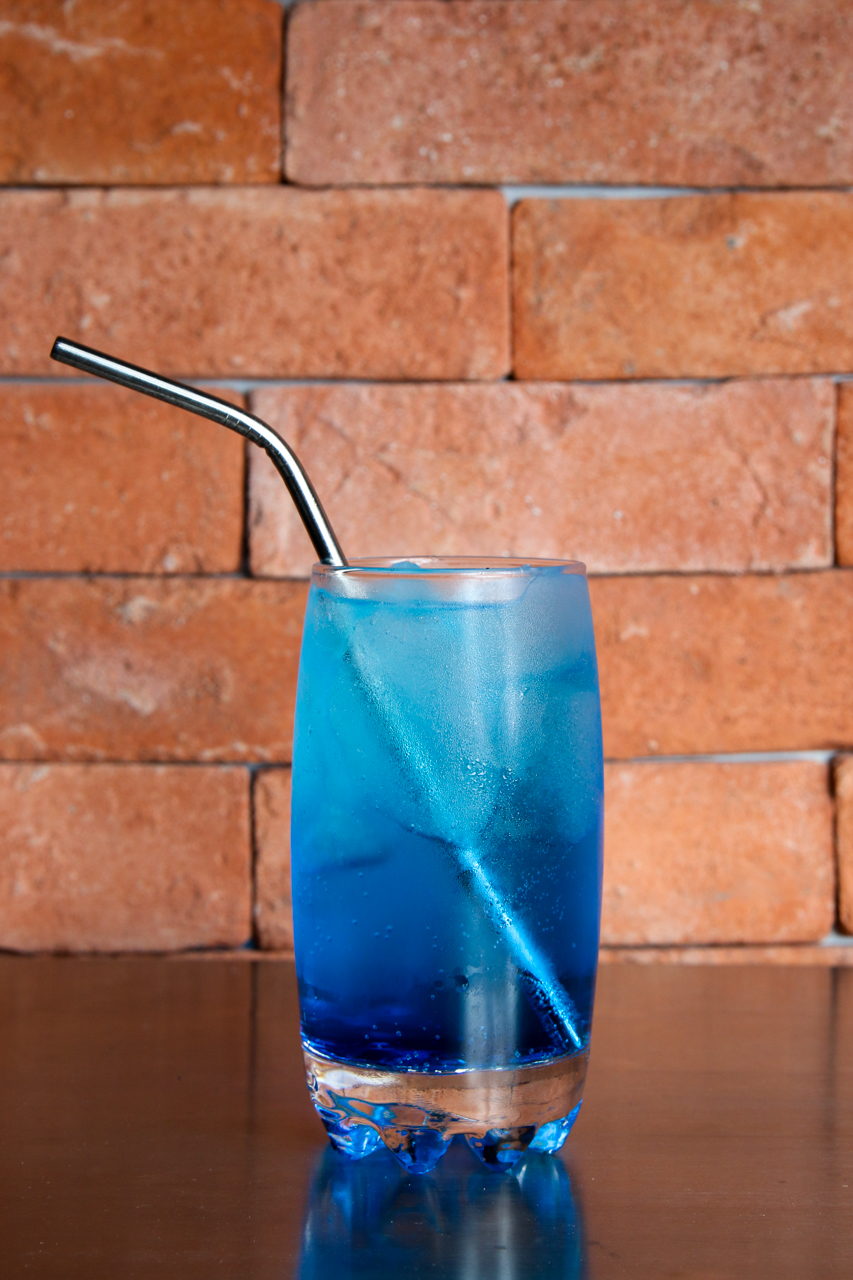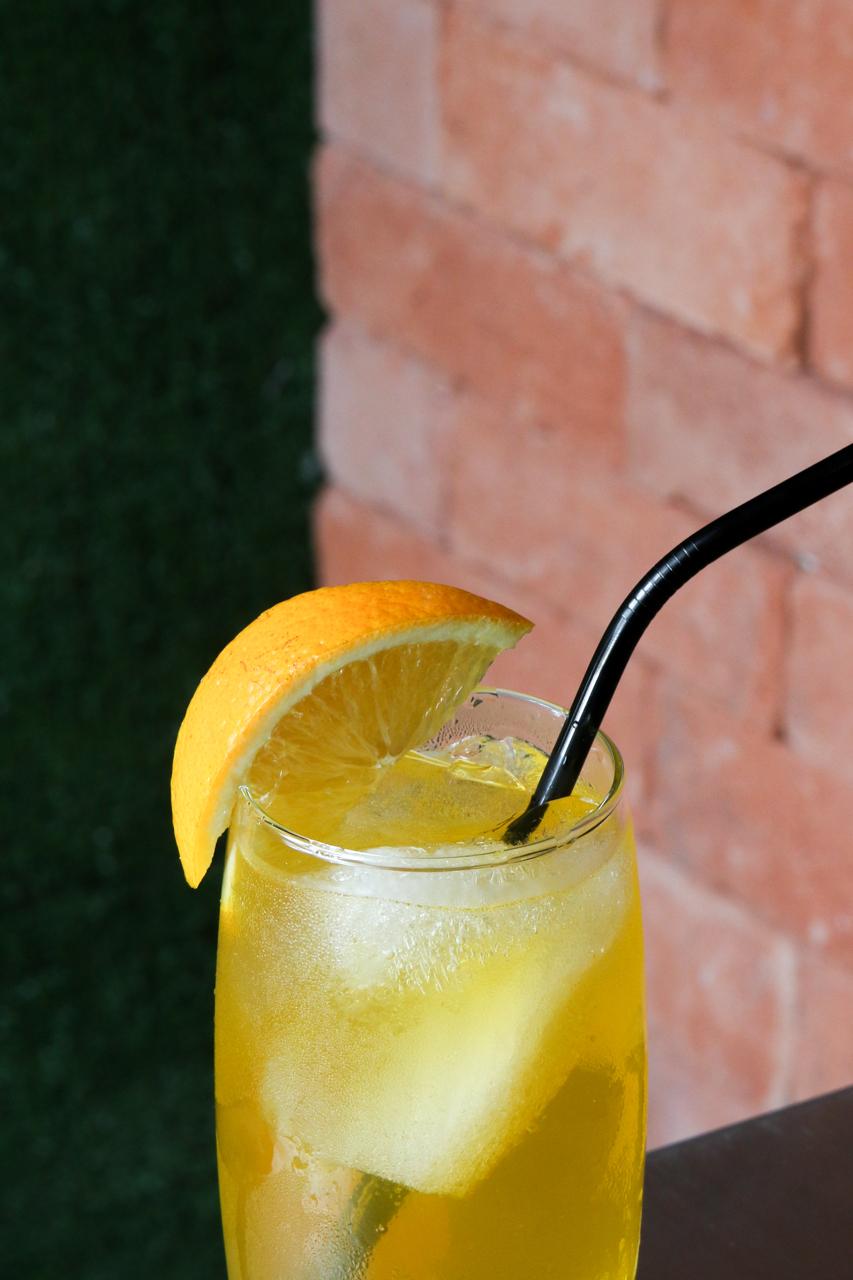 They exerted the same effort in formulating the drinks. "We wanted to offer something comfortable and also different." And they did, especially with their strongly flavored gin, rum, tequila, and vodka mixture "Adios," a literal bid of good bye to the sober world, and their tequila with orange juice, aptly called "Tequila Sunrise" for its warm sun-like color combinations.
If you're going there for the first time, though, you can't miss their Melona Vodka which comes with an actual stick of the South Korean flavored ice pop that comes in strawberry and melon. The bartender mixes the drink with a can of sprite to make it even more sweeter and, as co-owner Alvin Gueco told us, "more of a traitor."
"That's what most customers have been calling the drink: a traitor. It's mainly because you won't feel the alcohol kicking in since it's concealed by the ice pop's flavor," he said.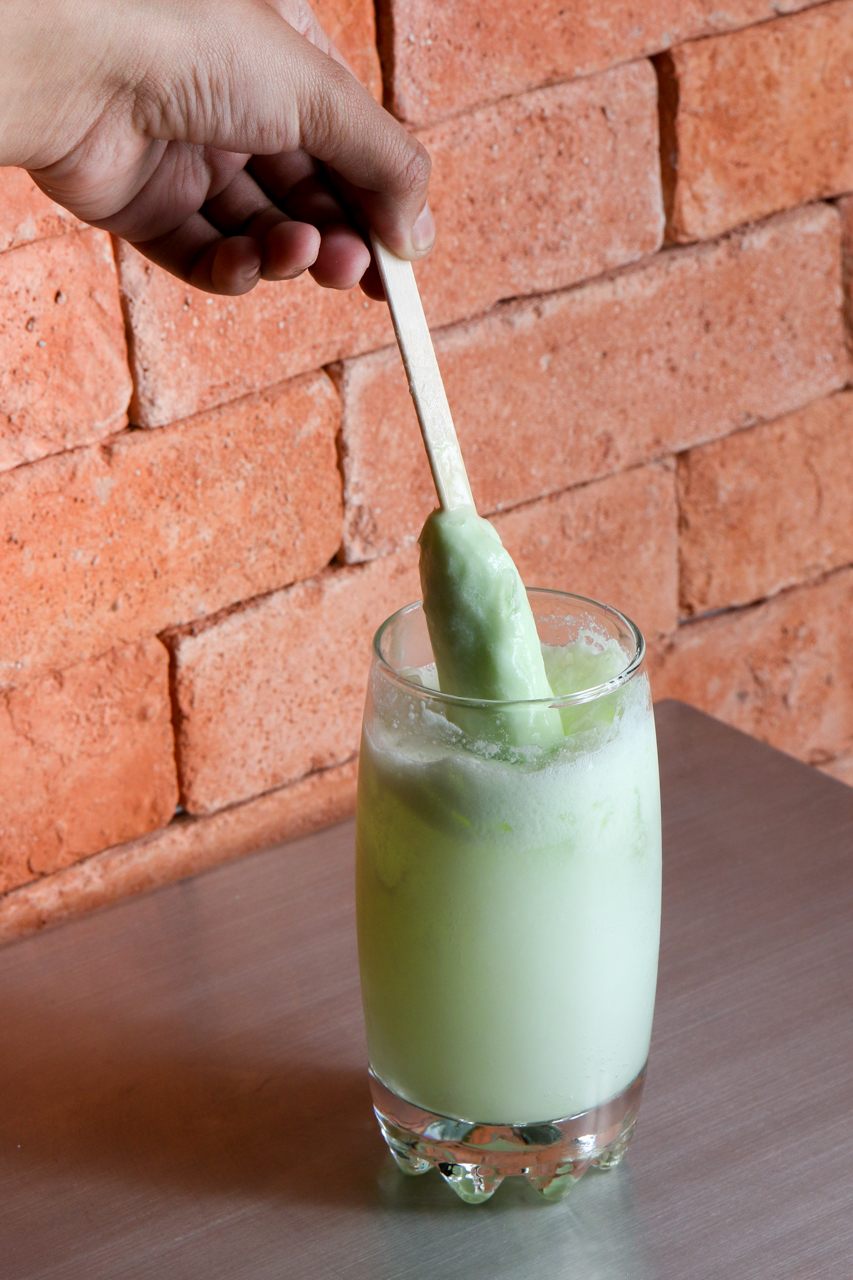 Aside from the cocktails, they're also focusing more on a familiar version of a pica-pica, such as a platter of squid balls, kikiam, and sliced hotdogs. They might not have the one-for-all dipping sauce usually seen on street food carts but they do offer some vinegar sauce and ketchup.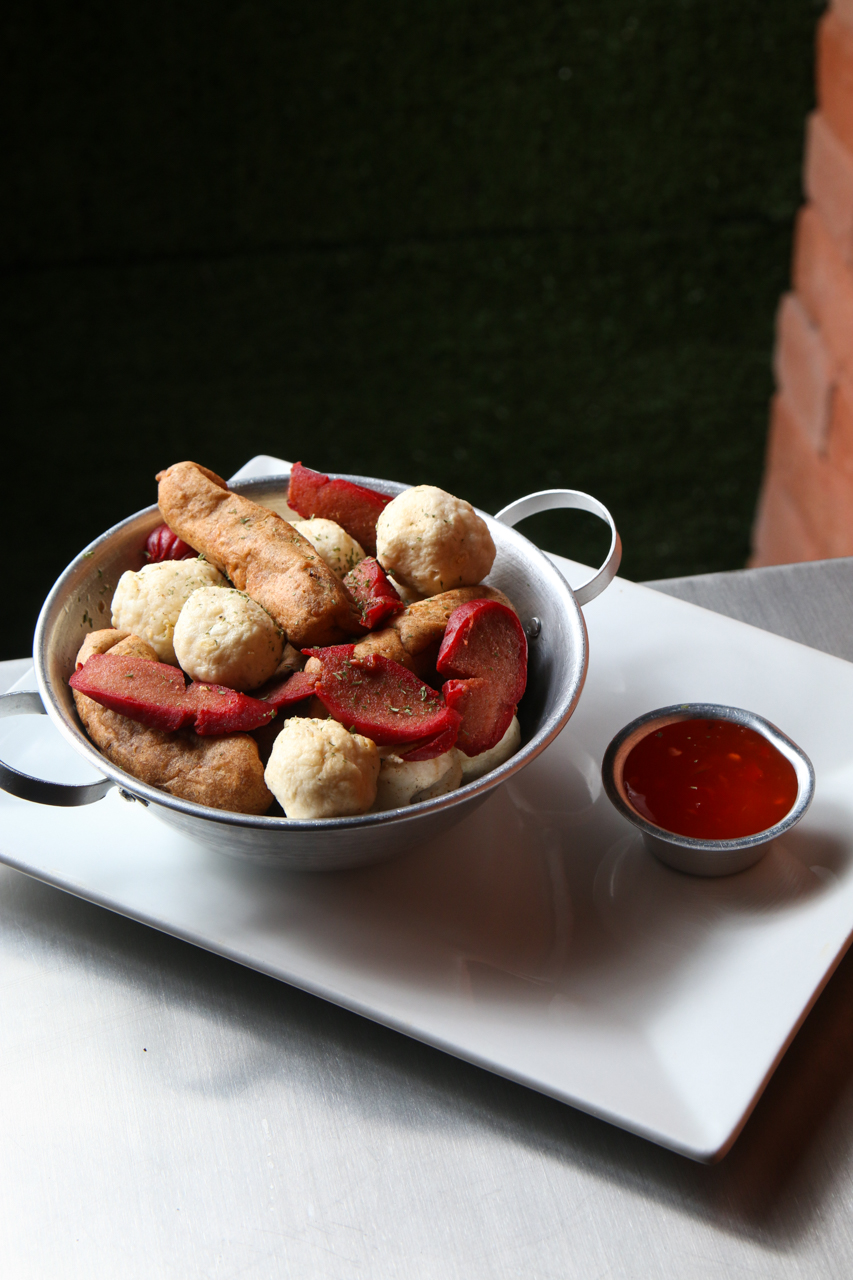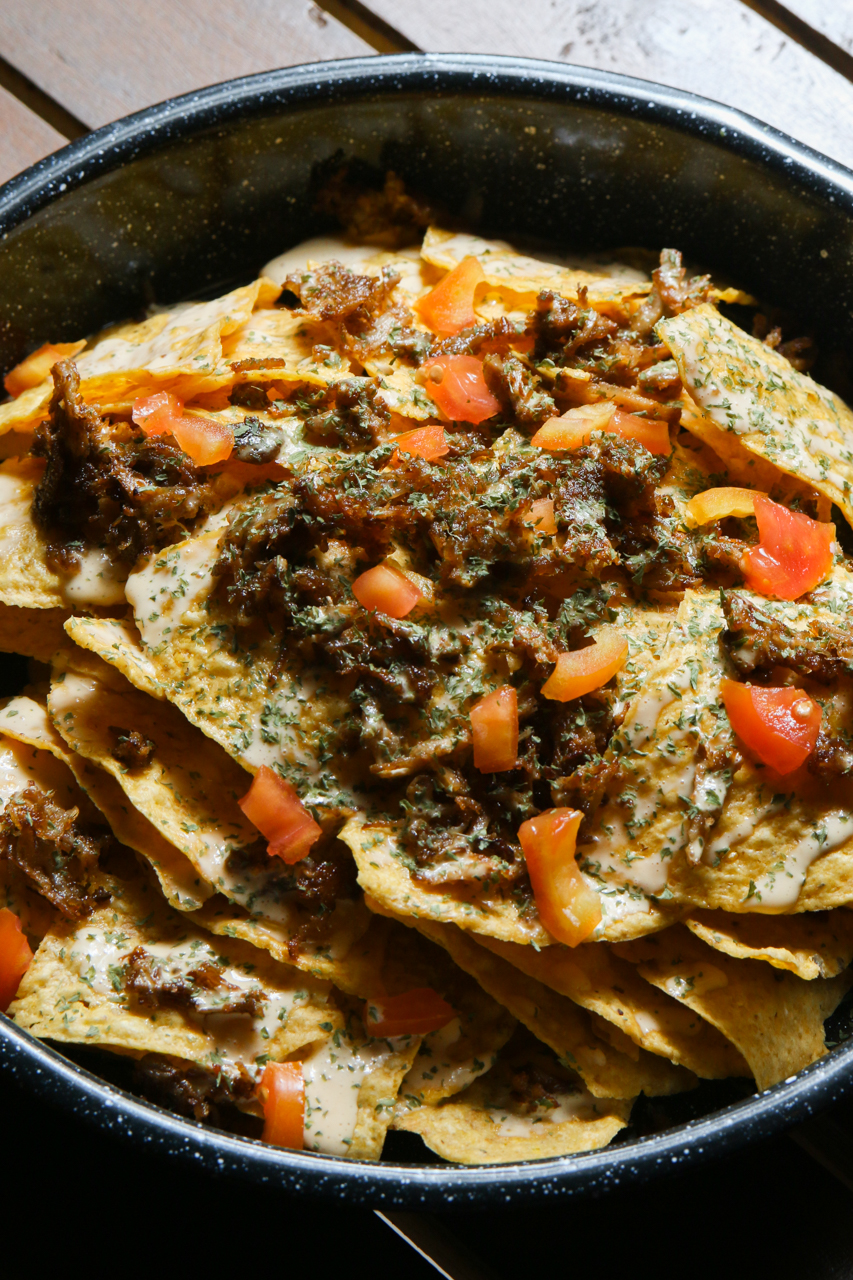 Their Adobo Nacho Mucho is also a great pair to their refreshments with its small meat bits characteristic paired with crispy chips. You can also ask it to be served with kropek, our favorite deep-fried prawn cracker.
If you're not keen on having meat, you can opt for their tender potato wedges which you'll probably snacking on before you know it's gone (just like how I did).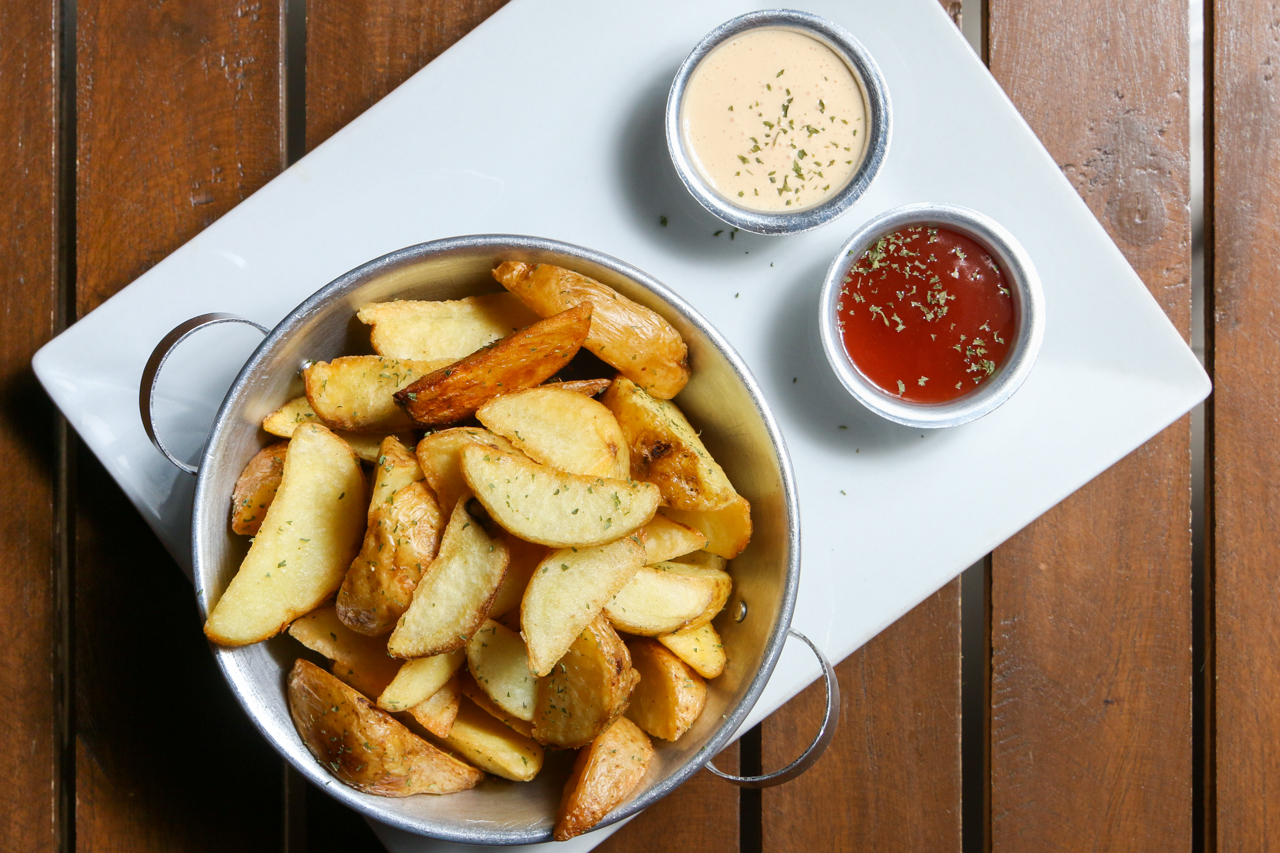 These are only few of the chips and drinks offered behind a quietly standing vending machine in the north. It may not be exactly how the French does it, but it's way better, especially with company.
Get more stories like this by subscribing to our weekly newsletter here.
Read more:
This Poblacion rooftop bar serves flaming cocktails and an adult version of pancit canton
This new speakeasy is hidden inside a matcha resto
This 15-seater bar has over 9,000 vinyl records
Read more by Amierielle Anne Bulan:
This underground café is only an hour away from Manila
In this hawker centre-inspired diner, roti is everything but a side dish
Where to eat in Boracay from 7 a.m. to 7 p.m.
TAGS: Kropek mandaluyong Melona vodka speakeasy street food Vending Vending machine Vending machine speakeasy vodka
WHY GO?
They have a vodka with an actual stick of a Melona ice pop that's sweet, fruity, and just the right partner for the long wild night ahead
MENU